Windows 11 comes pre-installed with Microsoft's preferred and default web browser, Microsoft Edge, a top-notch application in its position. Edge has improved greatly since switching to Chromium, and subsequent improvements have made it an even more effective browser. Microsoft has consistently added secure and useful new functions to the browser. Edge is a trusted browser known for its speed and reliability among users.
In this guide, we will discuss the plus points of the Microsoft Edge in Windows 11.
Microsoft Edge Offline Installer Download Full Standalone Setup
All files are downloaded from Microsoft official servers.
Download Microsoft Edge156 MB
Download Microsoft Edge Mirror Link from Microsoft Official Server 156 MB
Whats new in v117?
Microsoft Edge for Business. With native enterprise grade security, productivity, manageability, and AI built in, Edge for Business enables organizations to maximize productivity and security, and offers the ability to create separation between work and personal browsing with automatic switching between the lightly managed personal browser window (MSA profile) and the work browser window (Microsoft Entra ID).
Option to attach the Edge sidebar to the Windows desktop.
Microsoft Edge sidebar can now be attached to the desktop to the Windows 10 and Windows 11 users. As of now this is now an opt-in experience.
115 version comes with  Microsoft Edge management service
Now you can use Microsoft 365 admin to manage the edge browser
You can now make tabs rounded by enabling this flag below
edge://flags/#edge-visual-rejuv-rounded-tabs
Split screen can also be activated by enabling below flag
edge://flags/#edge-split-screen
To try new mouse gestures, turn ON this flag
edge://flags/#edge-mouse-gesture
Six reasons why you should switch to Microsoft Edge
If you still need to switch browsers after upgrading to Windows 11, here are six reasons you might consider switching to Microsoft Edge instead of Chrome or Firefox.
1. Microsoft Edge shows excellent performance
Microsoft Edge is the latest web browser introduced by the Microsoft team. The web browser is known for its extremely fast performance. It uses the same open-source Chromium engine as Google Chrome. With the recent speed improvements, Microsoft Edge is now the fastest browser available for Windows 11.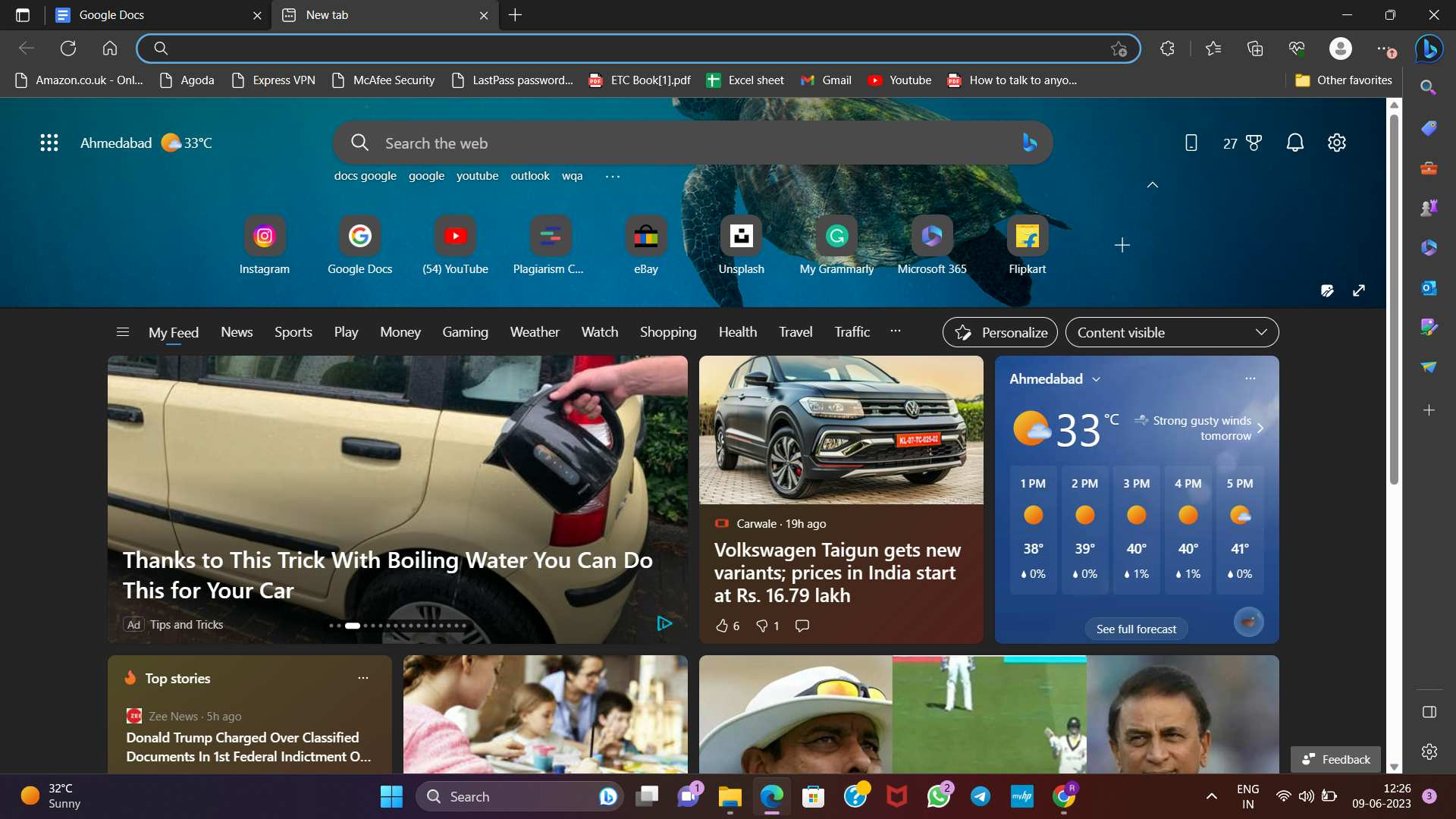 According to Microsoft, Edge 91 is the fastest and most reliable web browser available for Windows 10.
2. Microsoft Edge is a lightweight browser
Web browsers that use excessive memory may be a real pain, particularly if you're already working with limited RAM. Microsoft Edge uses less memory than competing browsers while maintaining comparable performance.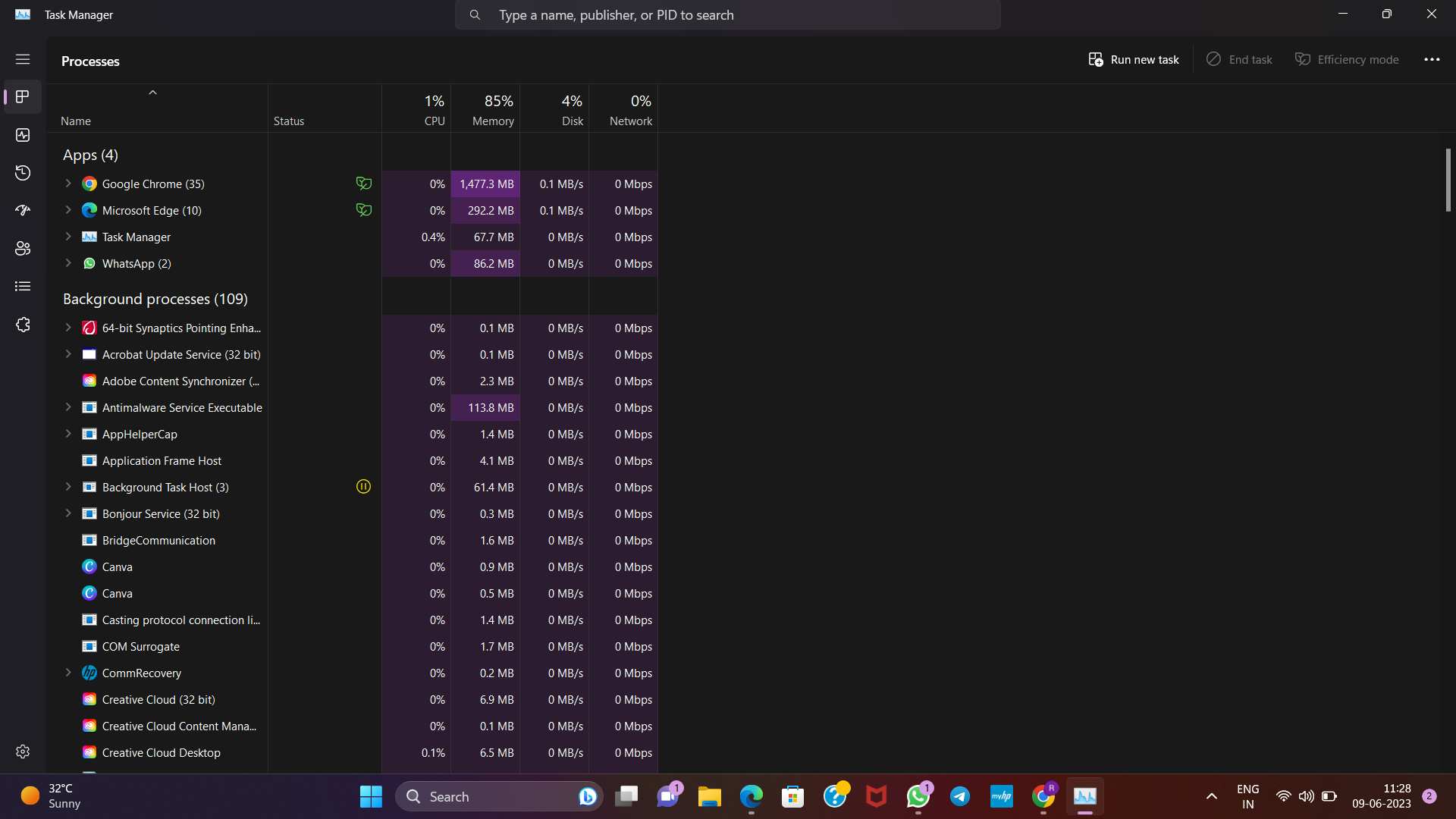 As a result, you'll be able to multitask more easily and open more tabs in your responsive, feature-rich Windows 11 browser.
3. You can use Microsoft Edge to save money online
If you use Microsoft Edge, you won't need to download any additional extensions to take advantage of special deals. Microsoft Edge will do it automatically on sites that support it. A price comparison feature is also available, allowing you to quickly find the most cost-effective place to buy an item online.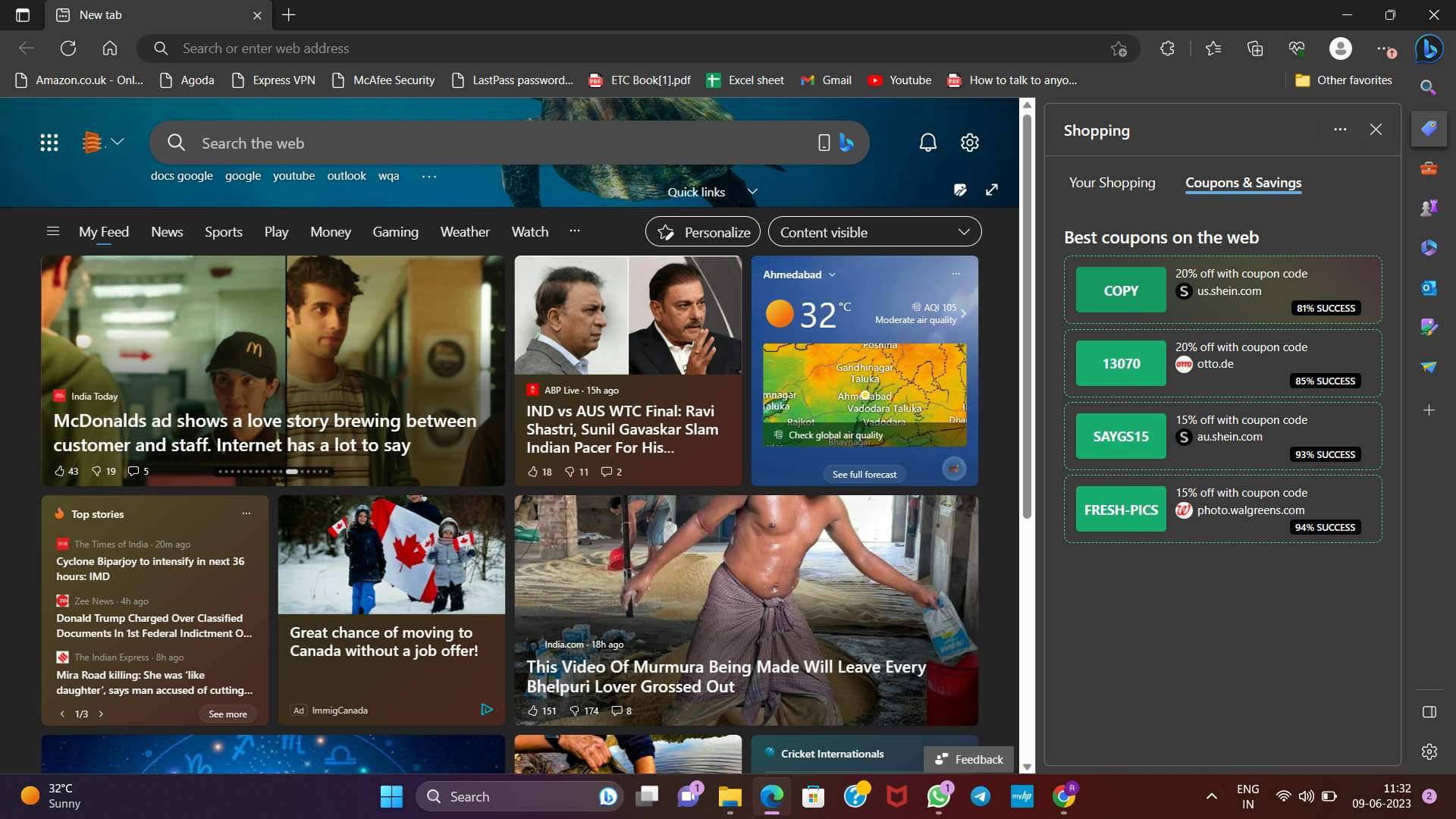 Edge also has a price-tracking function that sends notifications if a user's recently-viewed items drop in price. You may easily check out how customers rate the product and how experts feel about it.
4. It has dedicated efficiency mode for Windows 11 10
Your productivity will suffer if you need to get work done quickly but find that your battery dies quickly when using a web browser. You can use Microsoft Edge's Efficiency mode to get more time out of your laptop's battery by reducing the browser's resource use.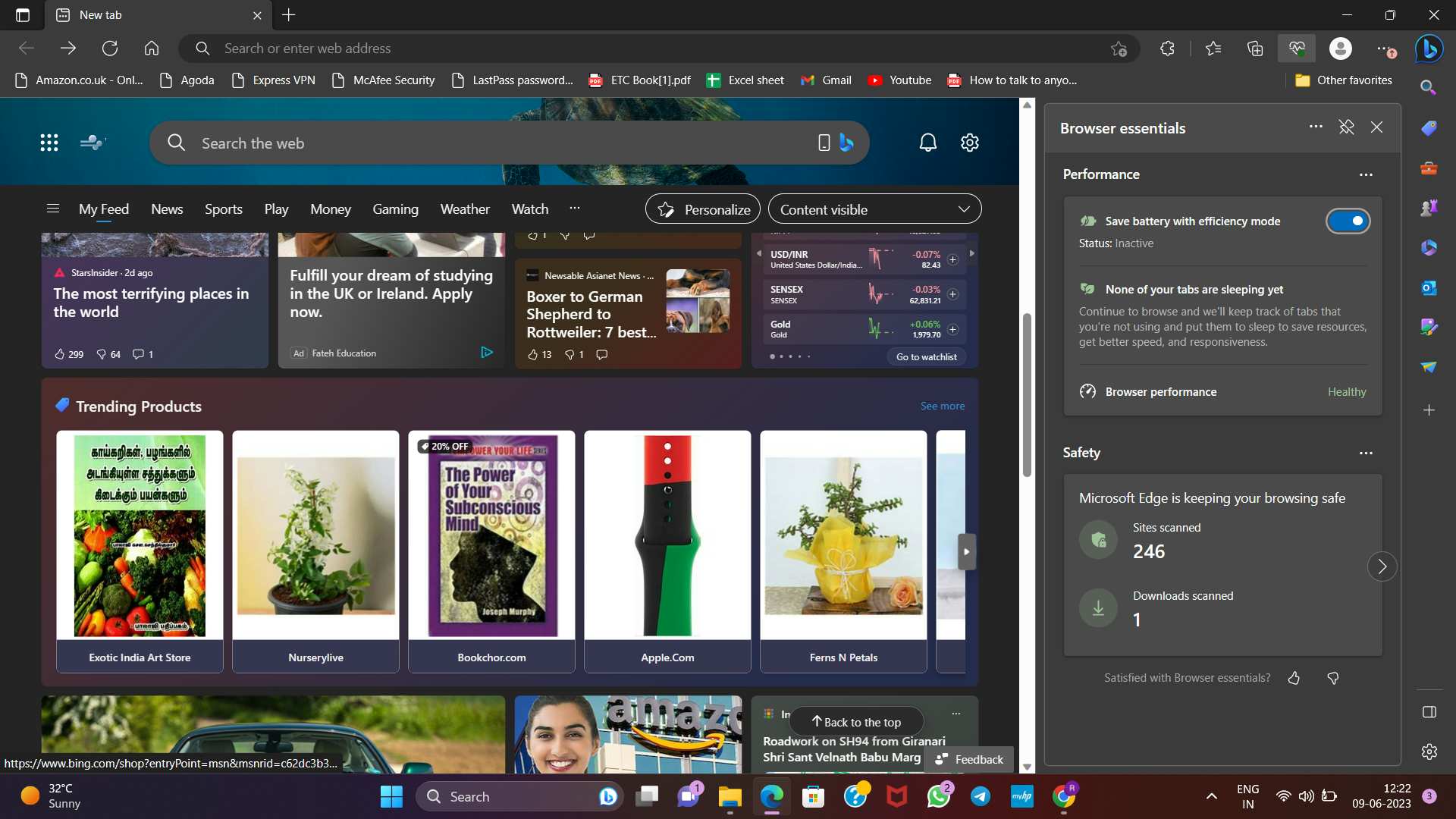 In Windows 11, Microsoft Edge has a built-in option to improve performance.
5. Edge uses better tab management in Windows 10 and 11
Microsoft Edge's tab management features are excellent if you often switch between many tabs while working. Keeping your tabs organized is a surefire way to boost your productivity and clear the clutter from your desk.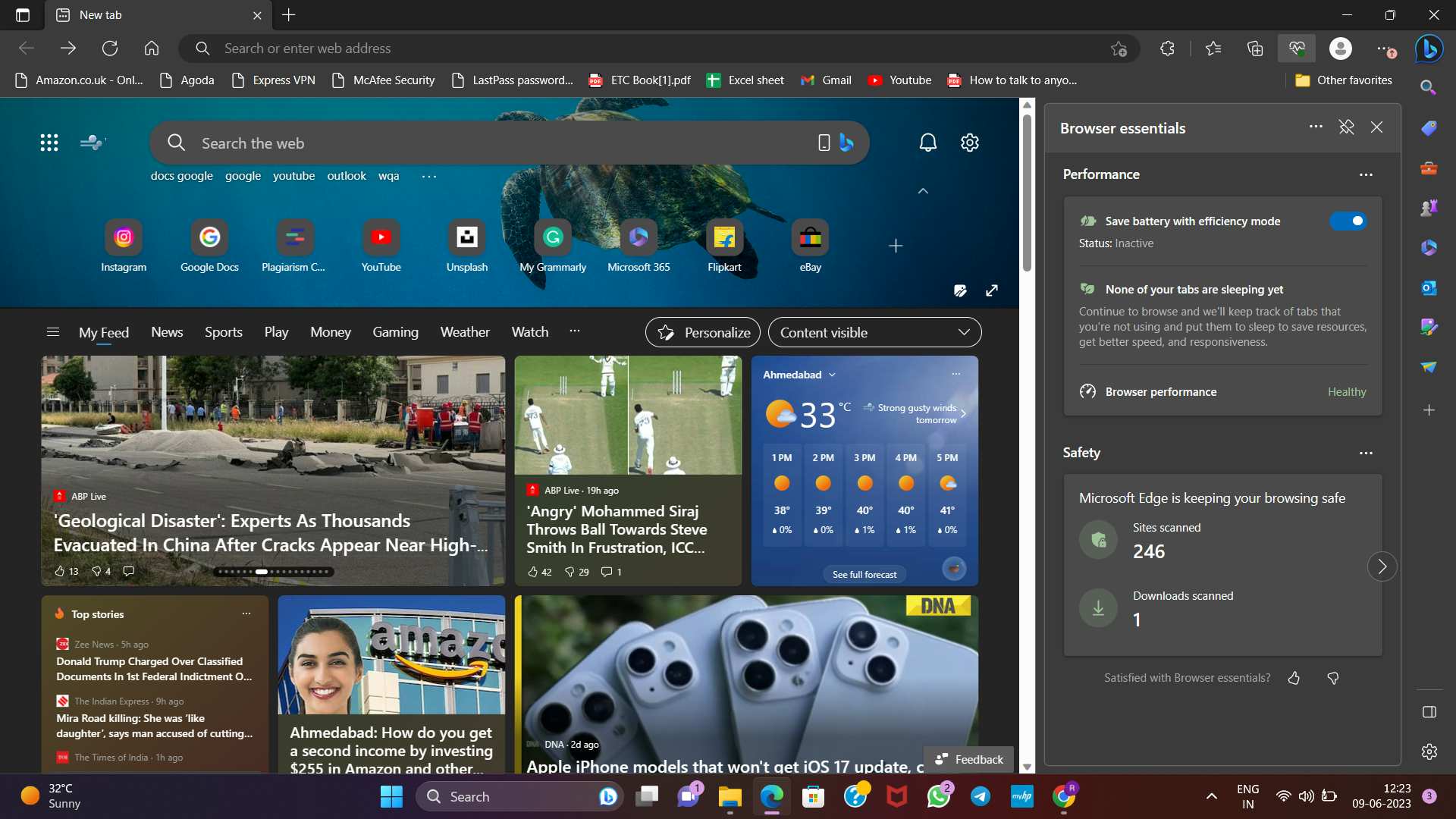 Edge in Windows 11 enables users to color-code tab collections, vertically stack tabs, and pin-selected tabs. Not only that, but you can also use the shortcut Alt + Tab to navigate between tabs in Microsoft Edge swiftly. For managing several tabs at once, the vertical tabs functionality is quite helpful.
6. Save webpages in Collections in Windows 10 and 11
Several browser add-ons are available for clipping websites to better organize one's online research. With its built-in web clipping tool, Collections, saving online pages is easy. Microsoft Edge makes it easy to store screenshots, text, and full web pages for later use.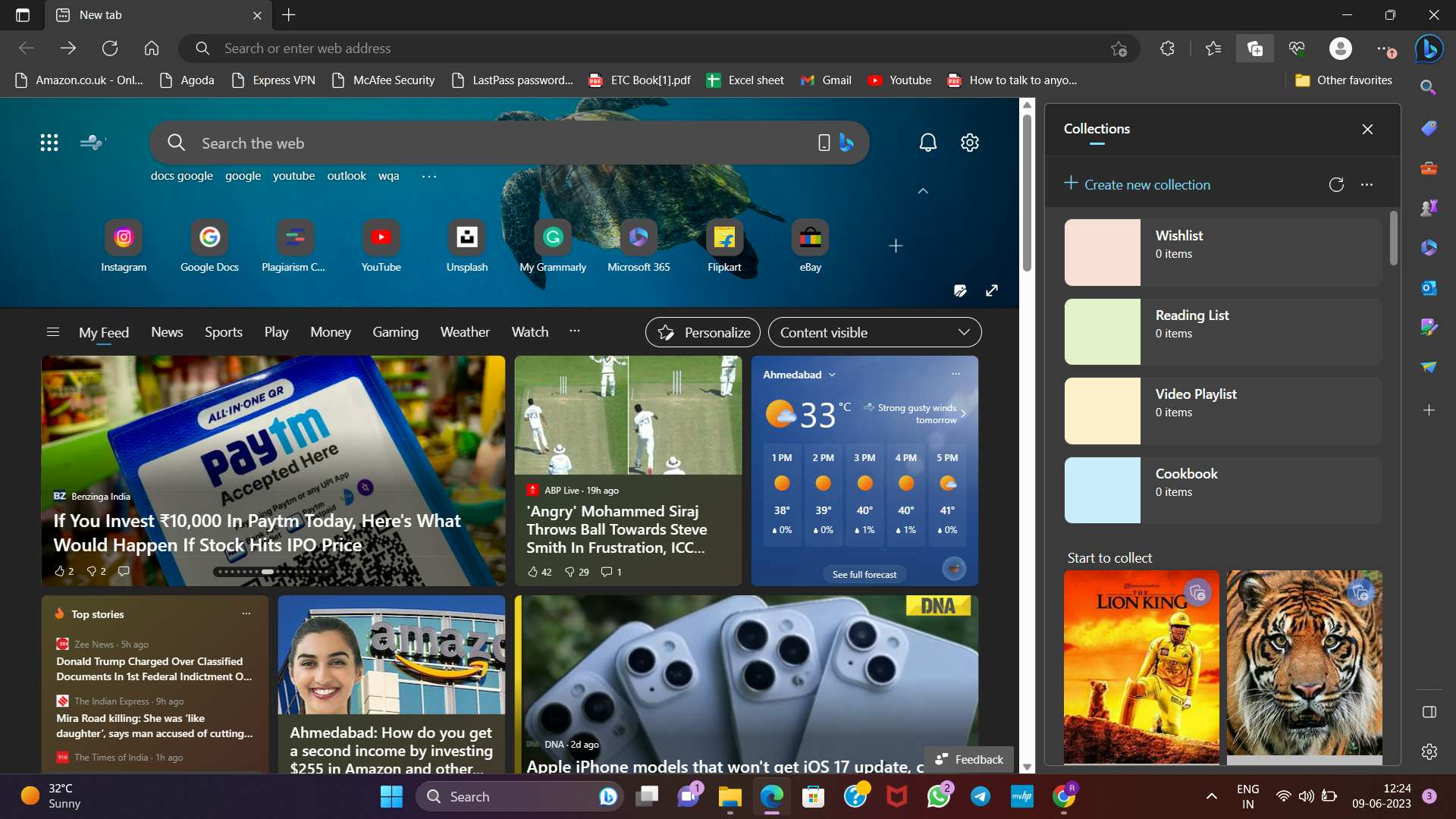 Your collected data is synchronized across your devices, helping you stay organized and maximize productivity. You may also establish many groups to preserve various kinds of information according to your requirements. In addition, collections are provided with a citation function that supports a variety of citation styles, such as Chicago, Harvard, and APA.
Conclusion
The most recent version of Microsoft Edge is quite excellent and superior to browsers such as Google Chrome.
However, just because it is superior to Chrome or Firefox does not imply that everyone will start using it instead of Chrome or Firefox. If you're using Windows 10 or 11, you may switch to a different default browser, but Windows Search and Windows Widget will still use the system's default settings regardless of your selection.
The browser has several great features, like the ability to personalize the homepage, fast performance, a built-in screenshot tool, stacking tabs, and support for progressive web apps.