Microsoft always wanted to provide the best browser in the market, which we know it as Internet Explorer that ruled the browser category for years until smart developers retired the browser in 2006.
Today we know that browser like Mozilla. However, Microsoft has never given up the idea to drop IE making it the best browser.
Microsoft repackaged their comeback OS Windows 10, the developers have added value to the browser.
The developers have removed IE from the system and added a new browser, which is currently known as Edge.
Best Antivirus for Microsoft Edge running In Windows 10 PC and laptop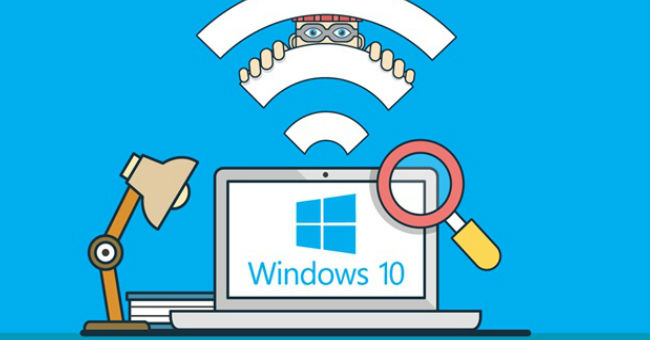 Now, what do we mean by Antivirus?
Microsoft Edge is new in the industry, not many developers are working to make something around the Edge because of the number of low regular users, or they don't need it.
If you are using Edge as a daily driver, then you have to ask this question, which Antivirus program supports Edge?
AdBlock Plus
Sometimes we often see that extensions add more value than the security programs such as Adblock Plus.
Now, the extension is not a security program or an antivirus program, then what does it do?
The Adblock is a popular extension that is keeping the internet commercial-free as possible. Did you know that virus, trojans and malware comes from the anonymous and malicious website?
Adblock has a list of website, which is not so friendly for a common man. The Adblock blocks all malicious websites and pop-ups which usually carry Virus, Malware, and Trojans.
Blocking the website means blocking the source of the virus.
Download Adblock : https://www.microsoft.com/en-in/store/p/adblock/9nblggh4rfhk
Ghostery
What makes the browser powerful? It's the extensions because they are light and they make a bigger difference in the user experience.
What do we have this time? It's Ghostery time.
You can use any Advertisement company like Google Adwords; they have a list of trackers that keep an eye on your web activity.
Many anonymous company and websites leave trackers whenever you visit their sites, then they observe your web activity, then sell that information to ad networks.
So, Ghostery protects you from these trackers and keeps them away. It also speeds up your Internet by eliminating speed eaters.
Download Ghostery : https://www.microsoft.com/en-in/store/p/ghostery/9nblggh52ngz
Avast Security Program
Avast is popular Antivirus company that provides online security solutions at an affordable price.
They are a dominant company which is ruling the category for a very long time. In one of their editions, which is Avast Security program, you can find a feature called "real site" that keeps the privacy invaders, information stealers, and Malware real time.
Thus, you can log in to your internet banking, shop online, and enter your credit card credentials without the fear of hackers.
Norton Toolbar & Identify Safe
If you have purchased Norton anti-virus, then you will be happy to learn that they provide you tools that can protect your online activity.
The company has named the two tools as Norton Toolbar, and Norton identify safe, which are developed to keep you safe from the online activity.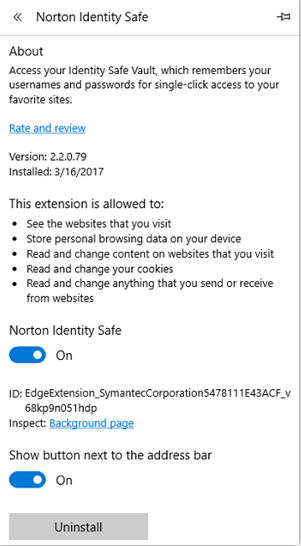 Your online activity will remain safe, but it does not guarantee to keep the privacy invaders from your PC.
It is indeed one of the powerful tools available in the online security category.
Whenever a malicious website tries to place trackers or send malware or adware to your PC, Norton begins to work on preventing those files from entering into your PC.
Windows 10's improved security
We know that there are users who are using latest Windows 10 build version.
We would like to you know that those who are updating their Windows on a regular basis are more likely to be safe.
Windows build version represents the security level as well. The Microsoft is adding more security walls to the latest version of the Windows to ensure that there is breach of the PC or Laptop.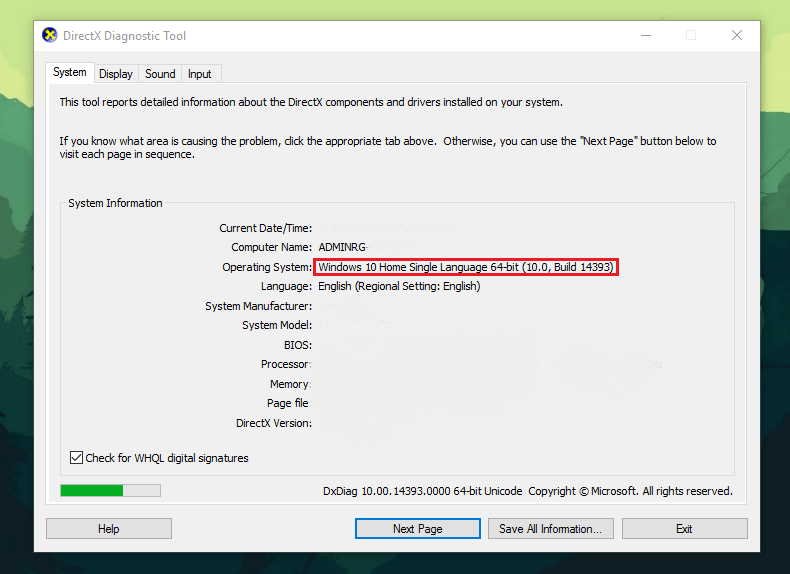 The company's reputation is always on the line, which is why the efforts of making it better are higher.
Conclusion
Microsoft Windows 10 already has the best-inbuilt protection, but adding one more layer will ensure better security. Let us know how do you secure yourself online in the comment section below.