Microsoft has introduced the Edge browser with their latest edition of Windows 10. The company offered traditional Internet Explorer, and Edge browser on Windows 10 all editions. The Microsoft told the world that it is the best browser they have developed for the users.
The Edge browser supports thousands of apps and software available in the store, and you can download them use them without compromising quality as you experience in Chrome browser and Mozilla browser.
Allow us to show you how to use VPN (Virtual Private Network) in Microsoft Edge in Windows 10.
1. Download VPN from Store
First, you need a VPN that you can use in the Microsoft Edge anytime available in the top right corner of the menu.
Let us show you how you can download VPN app using Microsoft Store.
1: Go to the official webpage of hide.me VPN for Edge.
2: Click on the "Open Microsoft store" and another window will open in the Windows.
3: It might take a few moments, but the store window will load with the hide.me page.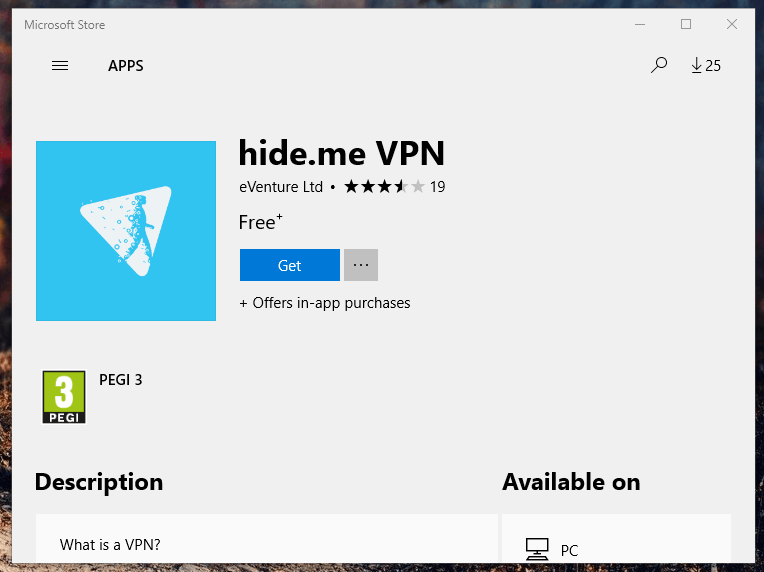 4: Click on GET, and the download will begin. The store begins to fetch files from servers and create a unique license for your Windows. It takes a lot of time for the store to create a unique link.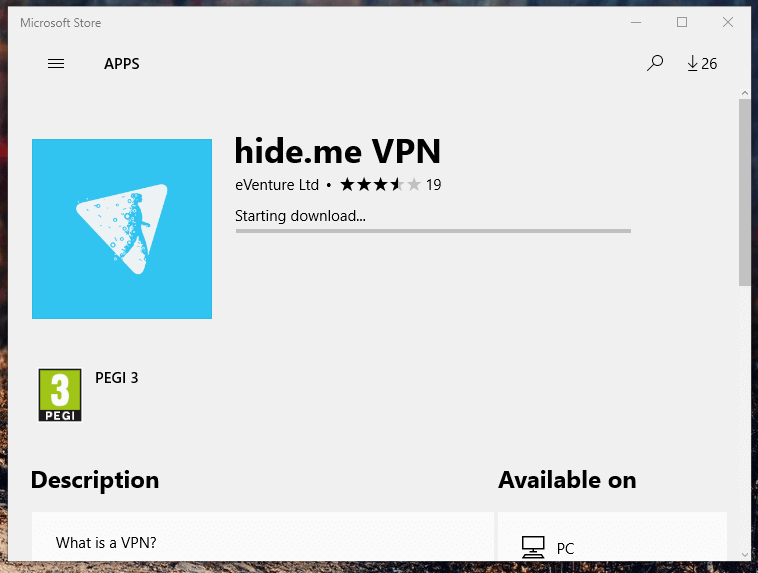 5: Despite having 80MBPS/second Internet connection the download speed is extremely slow on the store downloads.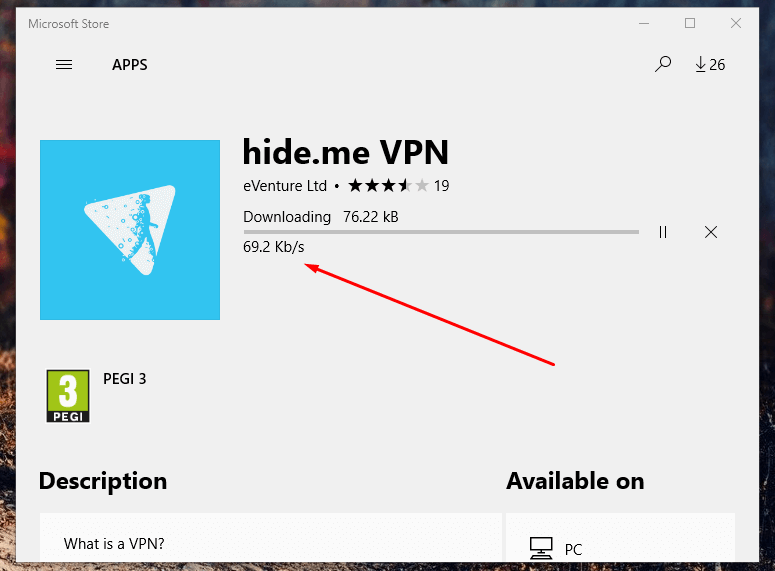 6: It took approximately five minutes to download 11.5MB in store and Install.
Now the VPN has downloaded and installed on the Edge browser, and you can access it. We are going to show you how you can use it on your latest Edge browser step-by-step.
2. How to use VPN with Edge?
We are going to show you how you can use the Edge browser VPN.
Step 1: Launch the VPN, and it will open another window.
Step 2: The VPN will show you to create an account, but click on start with the trial version. Click on enable VPN, and it will start to create a connection to the server.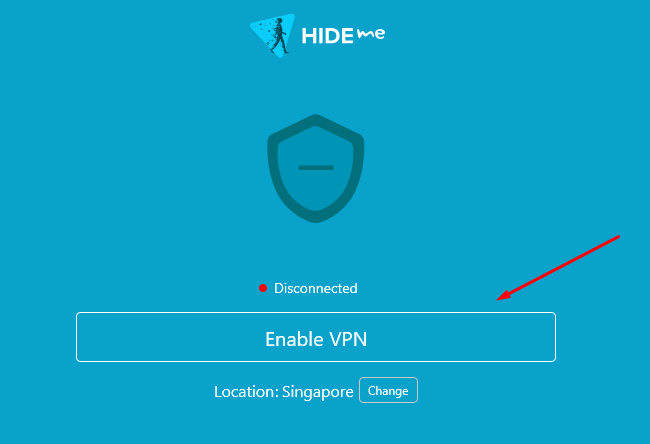 Step 3: You can check the IP by Google "What's my IP" and you will get a new IP in the Google search engine.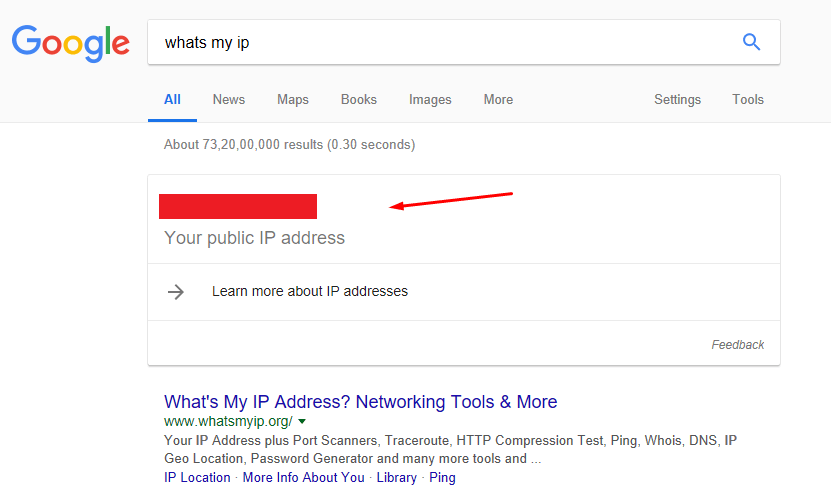 Hide.me is a paid tool, but you can use the free version for few days, and Edge extensions developers did not add any VPN service to the browser directly, so you have to depend on the store apps.
However, the demand for the VPN will grow immensely in the near future, and if the Edge browser gets more hits on a regular basis, then the companies will come forward to provide support to the users.
3. Alternative VPN's
If you are not satisfied with the Hide.me and you are looking for an alternative, then allow me to show you few alternatives that you can use after hide me.
TouchVPN:
TouchVPN does have a complicated UI so that you can enable the VPN in a single click. Unlike HIDE ME, the VPN gives full-control over the bandwidth to all devices, which is an amazing feature. Unlike HIDE ME, they offer more locations like Spain, Hong Kong, France, Canada, Australia, Sweden, Mexico, Singapore, Turkey, India, Sweden, and Brazil.
CONS: Unfortunately, the VPN keeps a log for your search history on their servers.
Hotspot Shield VPN:
Hotspot shield is a US-based service that enables you to secure your connection with AES-256 encryption. It does not keep any logs of your history on their servers. The company does allow their users to connect their customer care, but it takes time for the regular to get a response from the support team.
Hotspot Shield got to number one rating by the experts for performance and security. You can enjoy social media and YouTube even when you are on public networks, and secure your data by encrypting.
The Hotspot Shield offers free and paid version, but you can get premium version for a good price with a 30-day money back guarantee.
CON: If you have any issues with the VPN account or connections, then you can contact the support team, but you may have to wait for a little longer.
Conclusion
Microsoft Edge introduced in 2016, and it frequently gets updates from the company, but it still lacks a few little things like extensions like Google Chrome and Mozilla. However, we are going to see a lot of developments in the area. Let us know what do you think about it in the comment section.