Microsoft Edge is a Web browser app designed by Microsoft for Windows PC systems. Recently, Microsoft has made its latest Edge Browser available for macOS as well. If you are looking for a way to install and run Microsoft's Edge Browser on your Mac system, then here's a detailed tutorial for you.
Recently, Microsoft has announced an improved version of the Microsoft Edge Browser. The browser is now shifted on the Open Source Chromium engine. During the announcement, the company had said that the same browser will be compatible on macOS as well.
For mac users, here we have prepared detailed step by step guidelines to install the Microsoft Edge Browser on your Mac system.
Easy Way to Use Microsoft Edge on Mac System
Step 1:
Microsoft has released a Canary Channel for macOS users who can download and install the beta public edition of the Mac system. Go ahead and visit Microsoft Edge Insider Channels webpage. You will be presented with different editions of the browser from where you need to click on to the Download button under Canary Channel.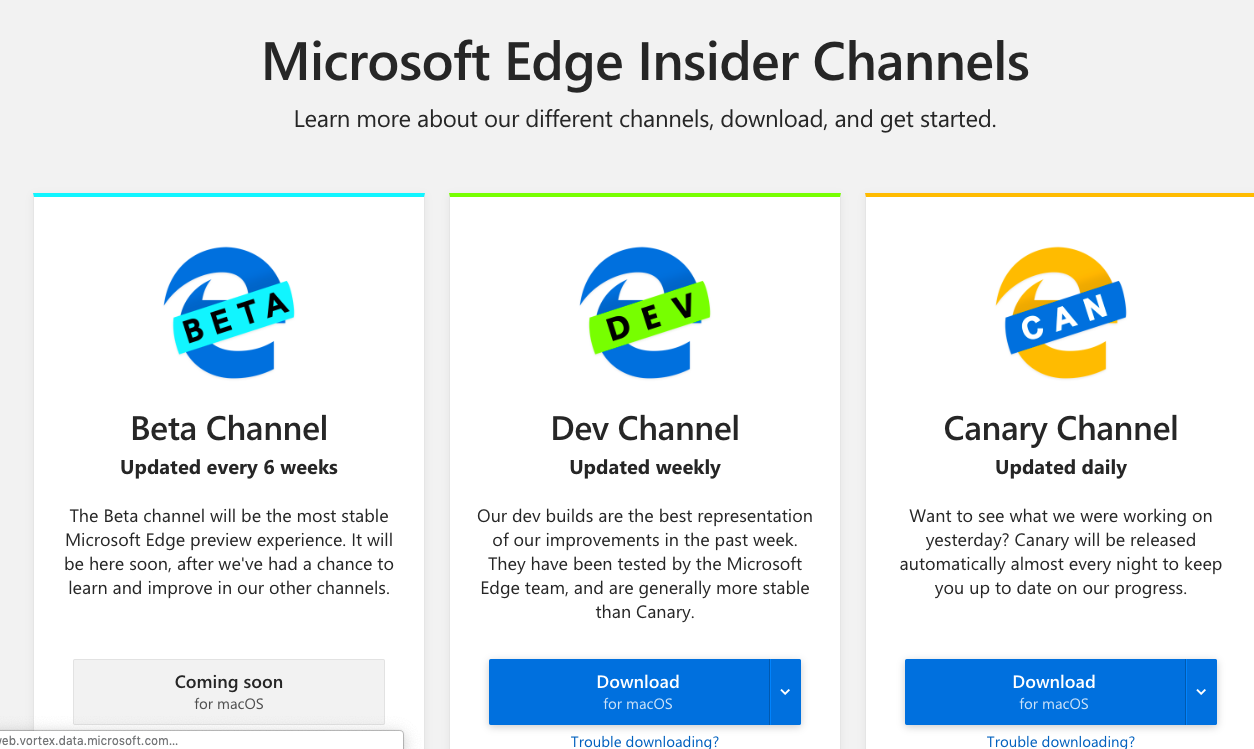 Step 2:
Once you click the Download button, you will be asked to go through the License Terms and Conditions of the Canary Channel edition of the Edge Browser. Click on Accept and Download button.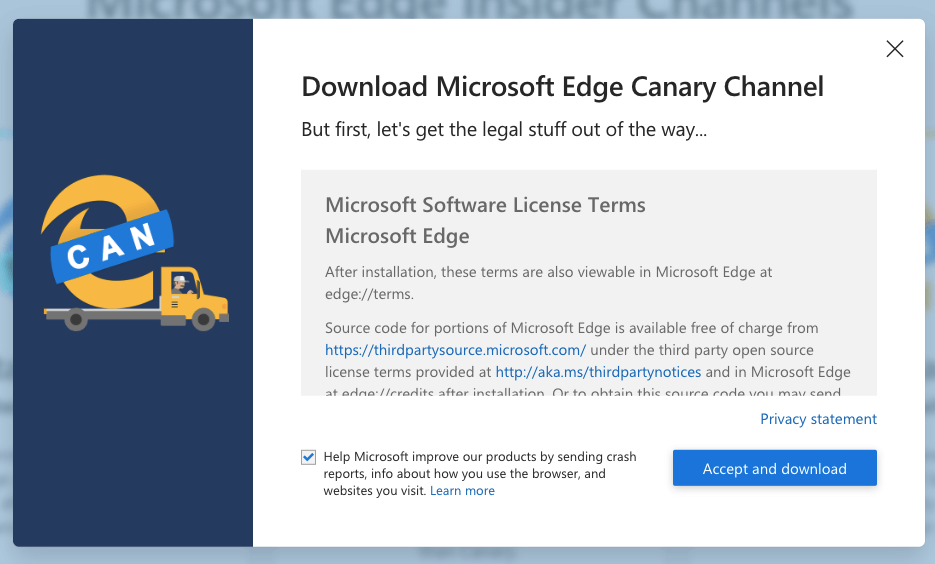 Step 3:
Microsoft Edge Browser's package will start downloading. It will take a few minutes to complete the process.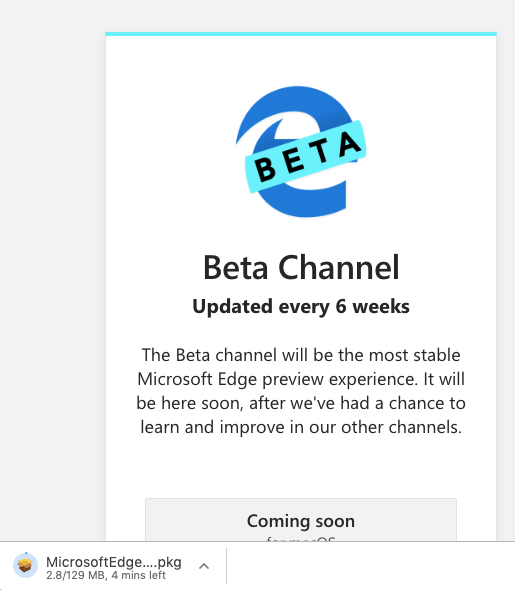 Step 4:
Once the package is downloaded, click on to the Downloaded package and open the folder.
Step 5:
You will be asked whether to install this browser on your system or not. Click on to the Continue button to ahead.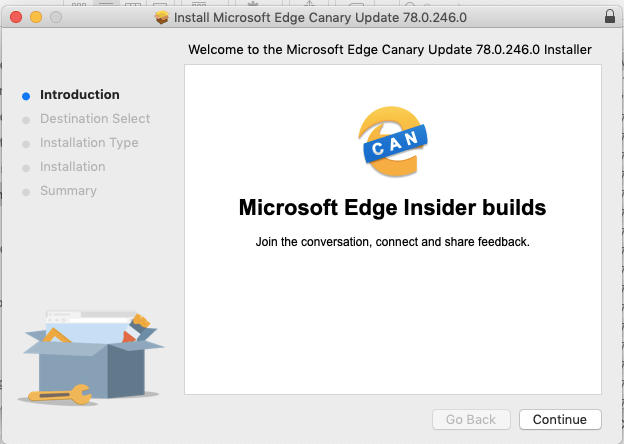 Step 6:
You have to follow basic instructions during the Install process. At last, you will be asked to click the Install button.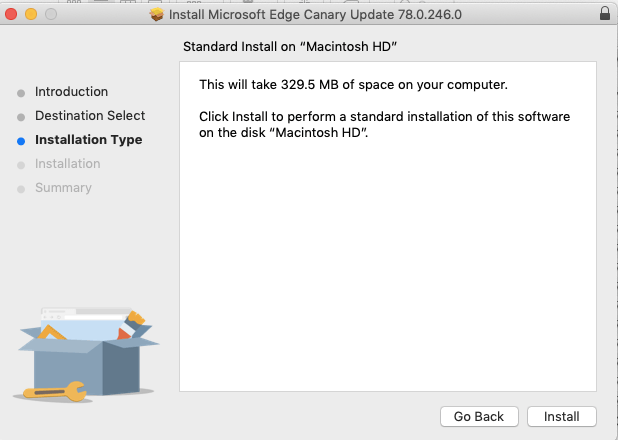 Step 7:
Since you are installing a new app on your mac system, you will have to give permission by entering your system's Username and Password. All of your web activities on the Edge browser will be stored on the account just like Google's Chrome browser.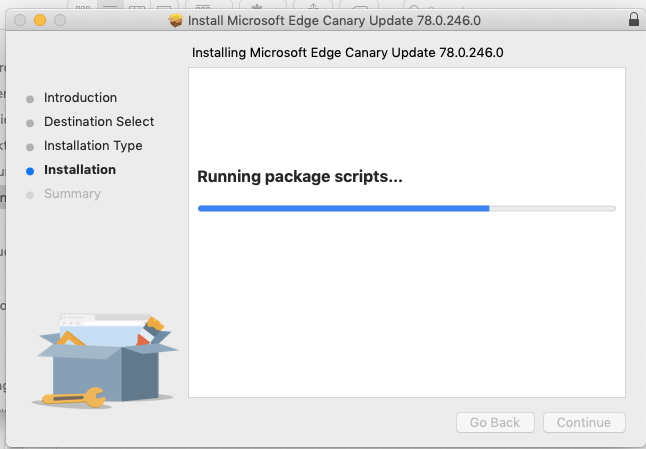 Step 8:
The Installation process will begin, and soon the Microsoft Edge Browser will be installed successfully on your Mac system.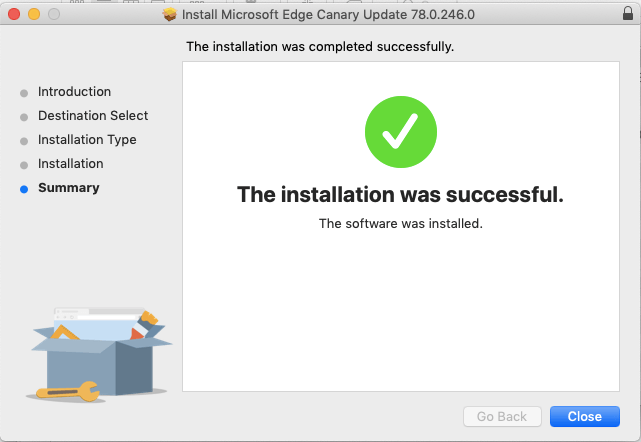 After a successful installation, you will be asked whether to keep the installer on your system or not. If you don't need the installer anymore, just click the Move to Trash button to remove the installer file from your system. It will save some free space on your system.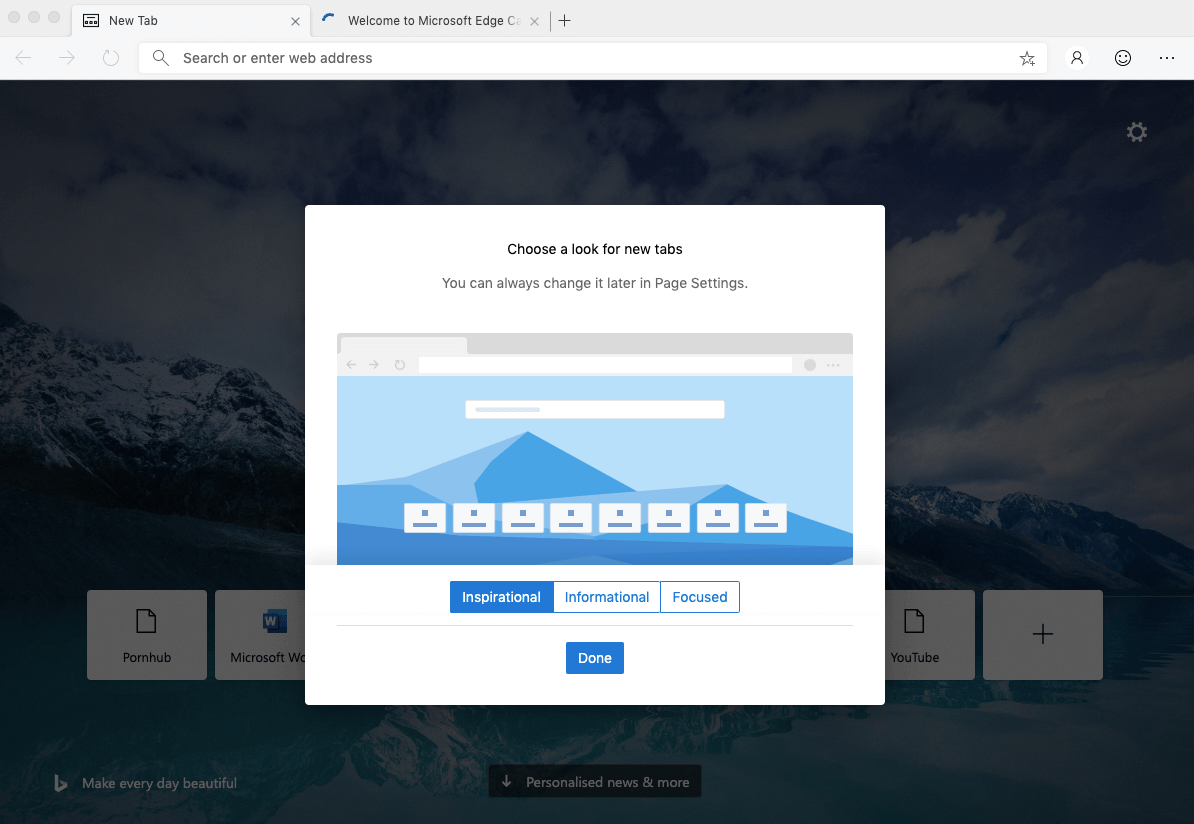 Microsoft Edge Browser has been installed Successfully on your Mac system. You can start using it to explore the web. In order to explore different websites on the Edge Browser, go to the Applications folder where you will see an icon of the Edge browser.
Just click on to the Edge Browser's icon to start surfing websites on a Mac system. You can use the Edge browser to sync things between other Microsoft devices by login to your Microsoft Account. Once you launch the web browser, you will see a profile icon right there. Click on to the button and enter your Microsoft Account's username and password to login.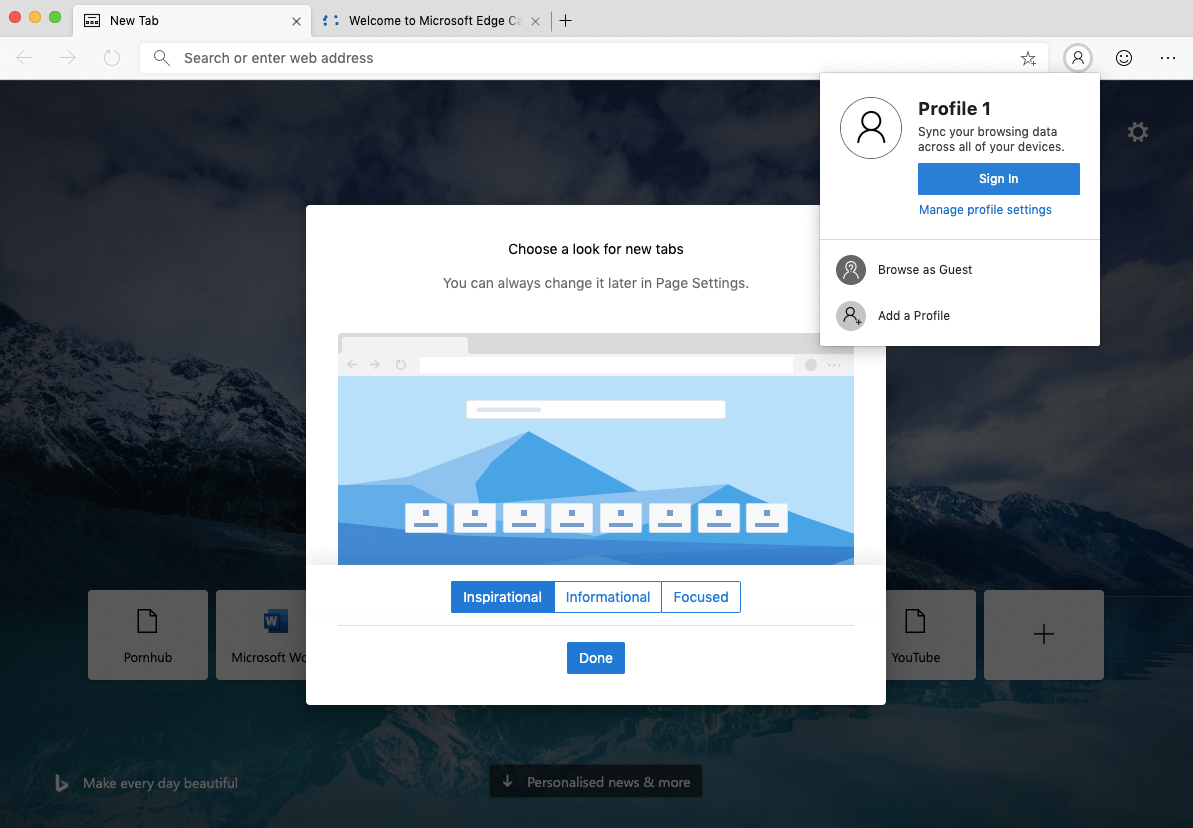 Moreover, the Microsoft Edge Browser has a Microsoft Defender software installed in it. This shield button helps you to monitor activities of Microsoft web. This shield software keeps your system protected against malicious websites. If you are exploring a virus infected website, the software will warn you and advise you not to open it.
The Canary Build of Microsoft Edge Browser for macOS is safe to use and it will not affect on your macOS's performance. It's a beta edition and not the stable version, there may be some bugs or other system related issues which you can report to Microsoft's Forum.
The developers are receiving feedback from the users across the globe so that they can fix the known bugs which can be dangerous to your Mac systems.
There are no words on the launch date of its Stable Public edition for Mac users. If you wish to use the Edge browser on a Mac system, then follow the above listed steps and start using it on a respective Mac system now!