Whether you use your computer or laptop for work or pleasure, you will confront PDF files at a certain time. When it comes to password-protected document formats, the PDF file is among the safest options.
You've probably interacted with PDF files that required a password before on your PC or mobile device. Do you know how to make a PDF file that requires a password to open it? Protecting a PDF with a password is simple if you have the correct software. This post shows how to password-secure PDF files on Windows 11, 10, or earlier.
Protect your Files and Folders in Windows 11 with 7-Zip
7-Zip is widely recognized and one of the greatest alternatives to WinZip and WinRAR. Password-protecting files and folders in Windows 11 is now possible with the help of 7-Zip. How? Let's see it.
Step 1. Download 7-Zip first and install it. The software is free and open-source and often ranks in lists of the greatest Windows 11 applications. After you've downloaded the software, you need to install it.
Step 2. Then, select "Show more options" from the context menu after right-clicking the item or folder you want to secure in Windows 11.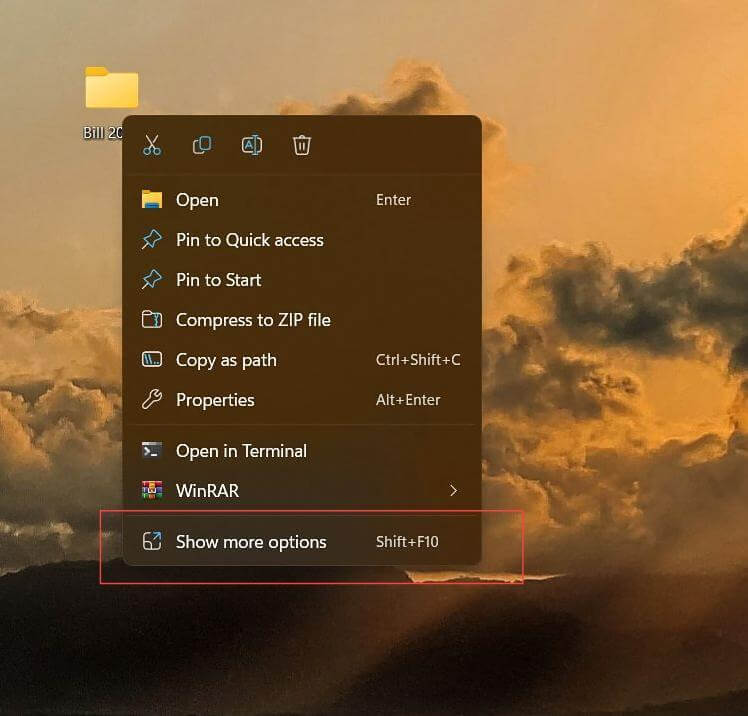 Step 3. The next step is to open 7-Zip and add the files to the archive.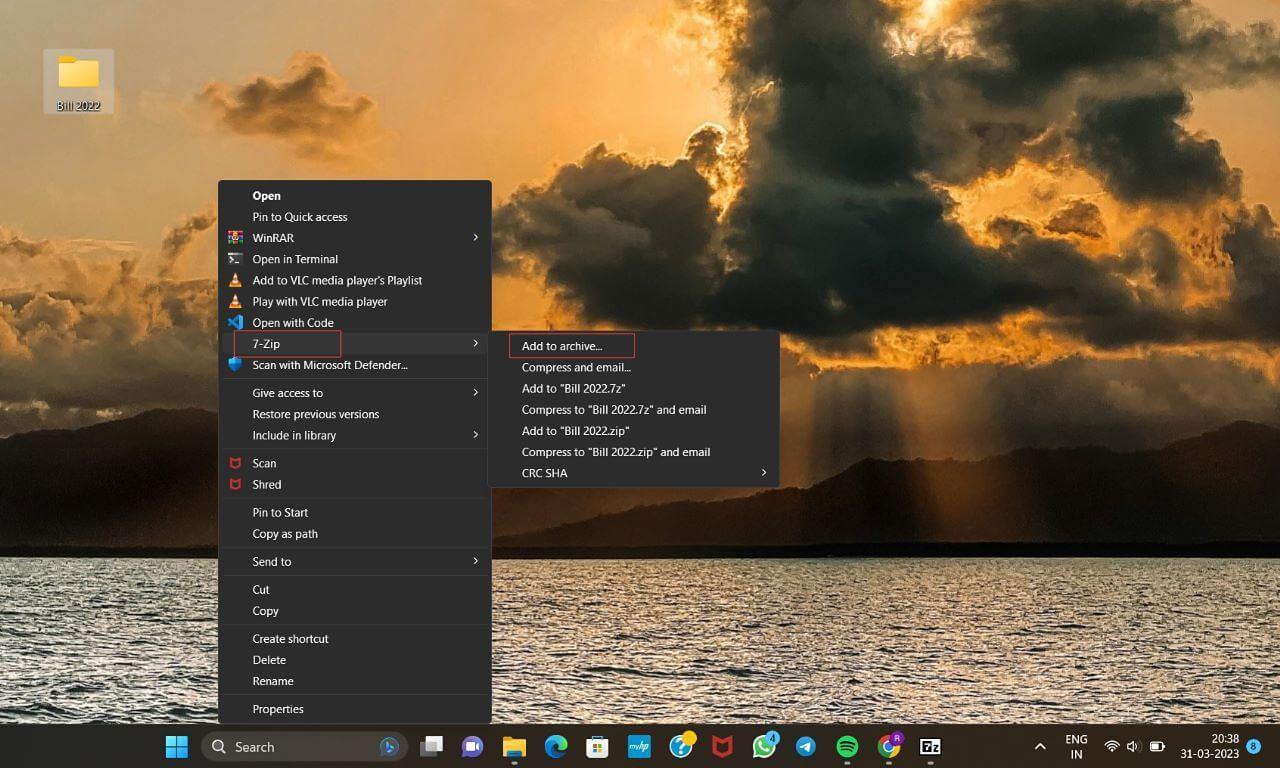 Step 4. It'll launch in a new tab/window. For "Compression level," choose "Store" from the pull-down option. Enter the password to encrypt the file or folder on the right, under the "Encryption" section. If you want the original file deleted after encryption, you may choose "Delete files after compression." After that, choose "OK" to finish.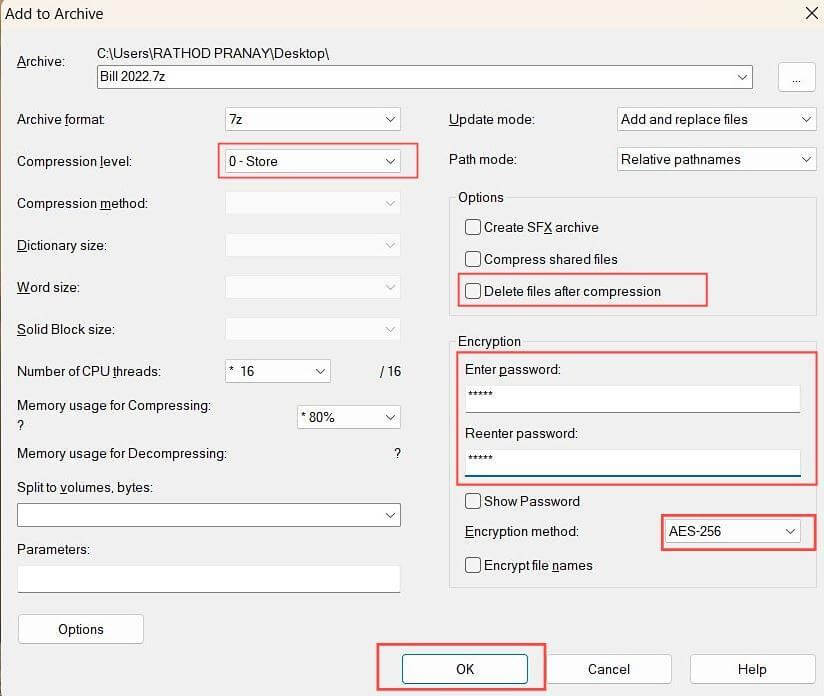 Step 5. A new file with the 7z extension will be generated in the current folder shortly. No one can see the contents of this file since it is password-protected. The file is encrypted and will request the password when opened. It will still need the password even if you use a different archiving program on a different computer or platform.
Step 6. By selecting "Properties" from the file's context menu, you may encrypt the information.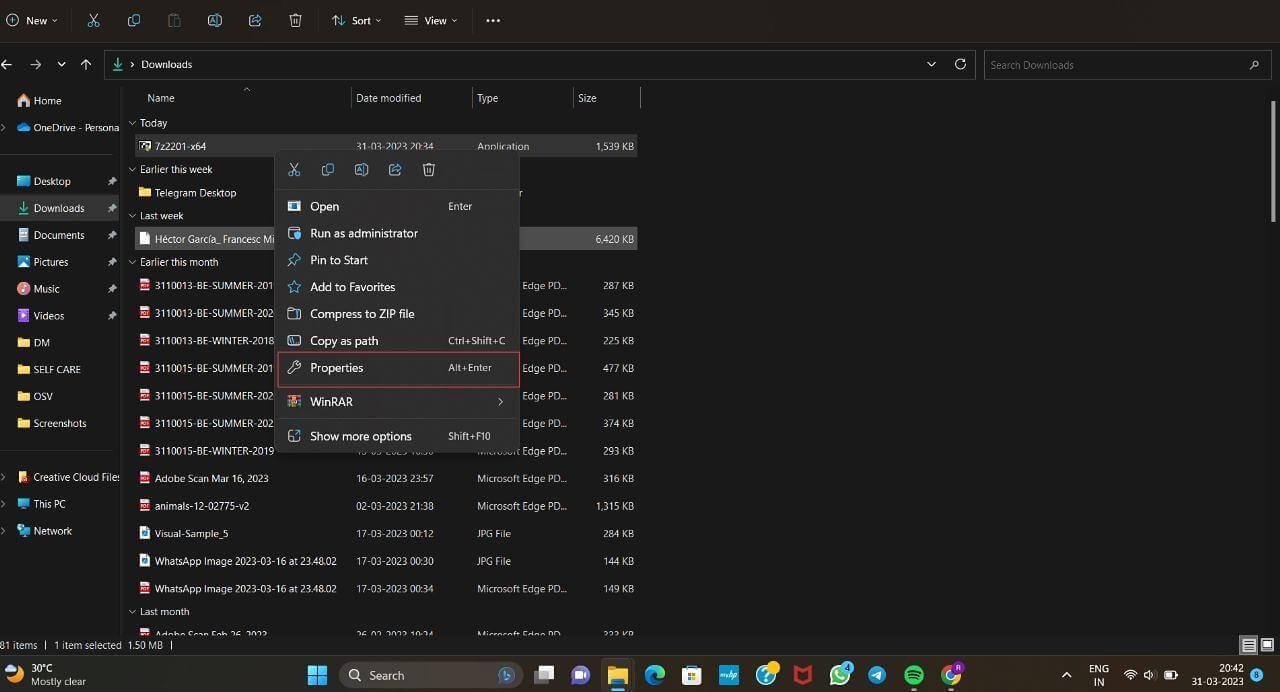 Step 7. Just tick the "Hidden" box to hide this section.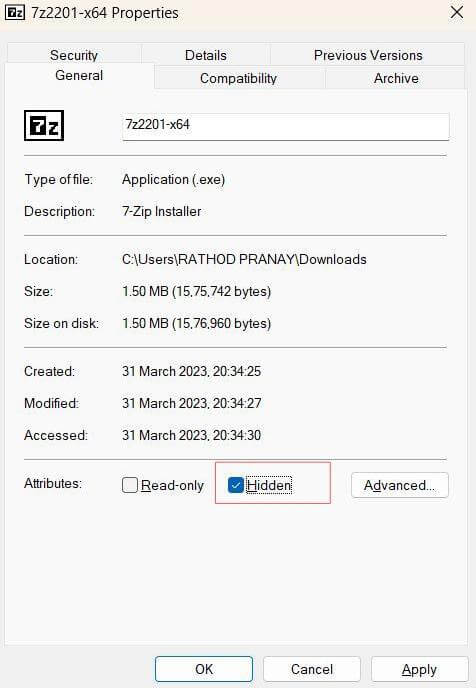 Step 8. If you want to see files normally hidden in Windows 11, go to the View menu and then pick Display > Hidden objects. That's it.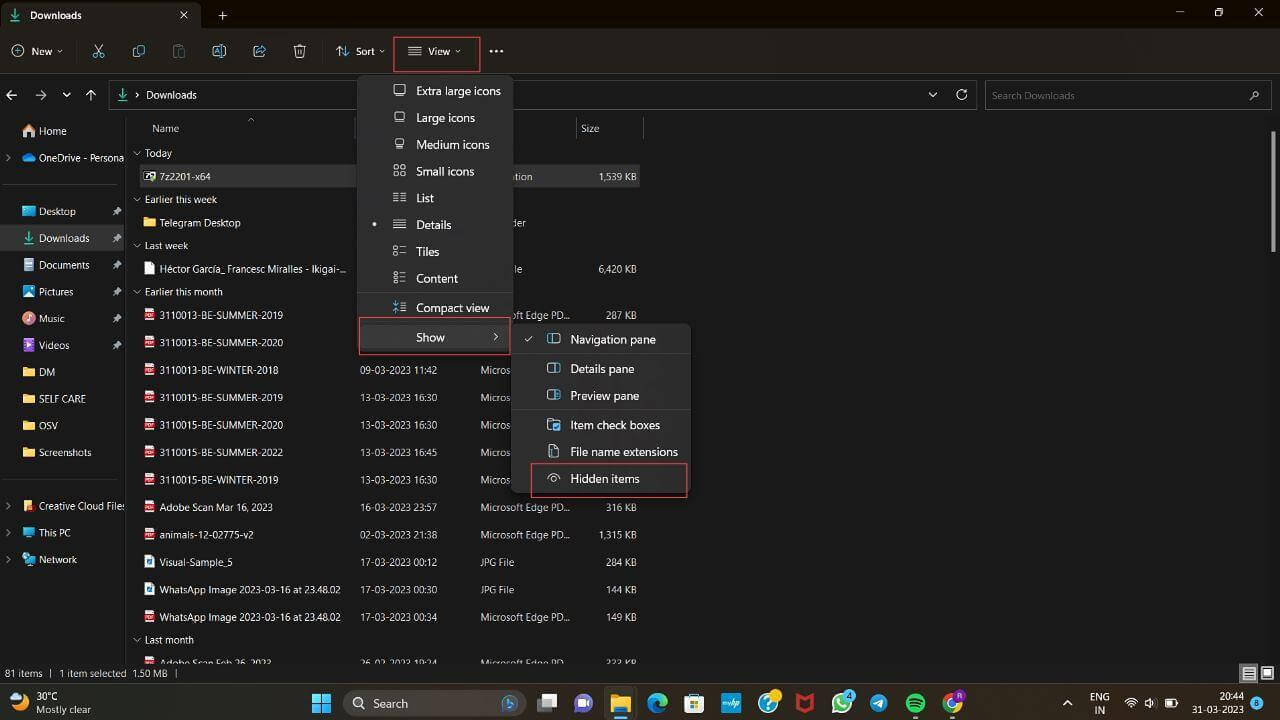 Protect Your Files and Folders in Windows 11 with OneDrive
It's highly recommended utilizing OneDrive if you want to password-protect files and folders both locally and on the cloud. A helpful option called "Personal Vault" lets you safely store your most valuable assets. The Personal Vault function is available even without a Microsoft 365 membership, but only three files may be stored at a time. There are no restrictions for paying customers.
Step 1. OneDrive is pre-installed with Windows 11, but if you don't have it, you can download and install it separately if necessary.
Step 2. Click the OneDrive icon in the taskbar's system tray to proceed. Choose "Unlock Personal Vault" from the "Settings" menu.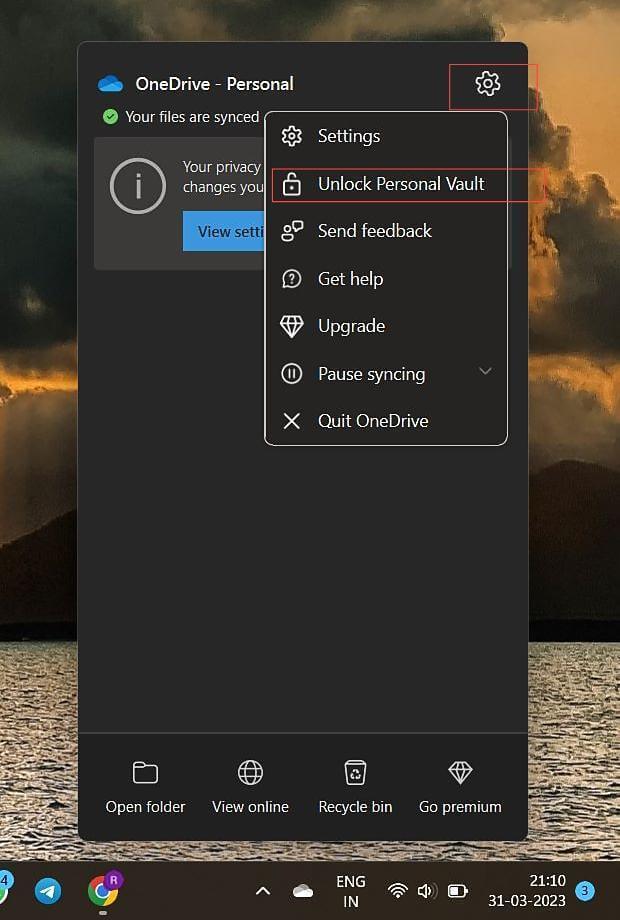 Step 3. After clicking "Next," you can begin setting up a Personal Vault on your OneDrive account.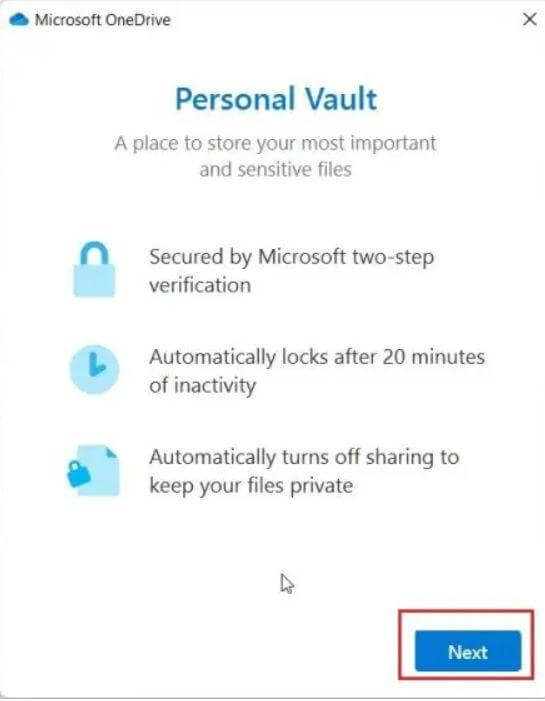 Step 4. You may access "Personal Vault" in OneDrive through your user profile when it's done. Now open it.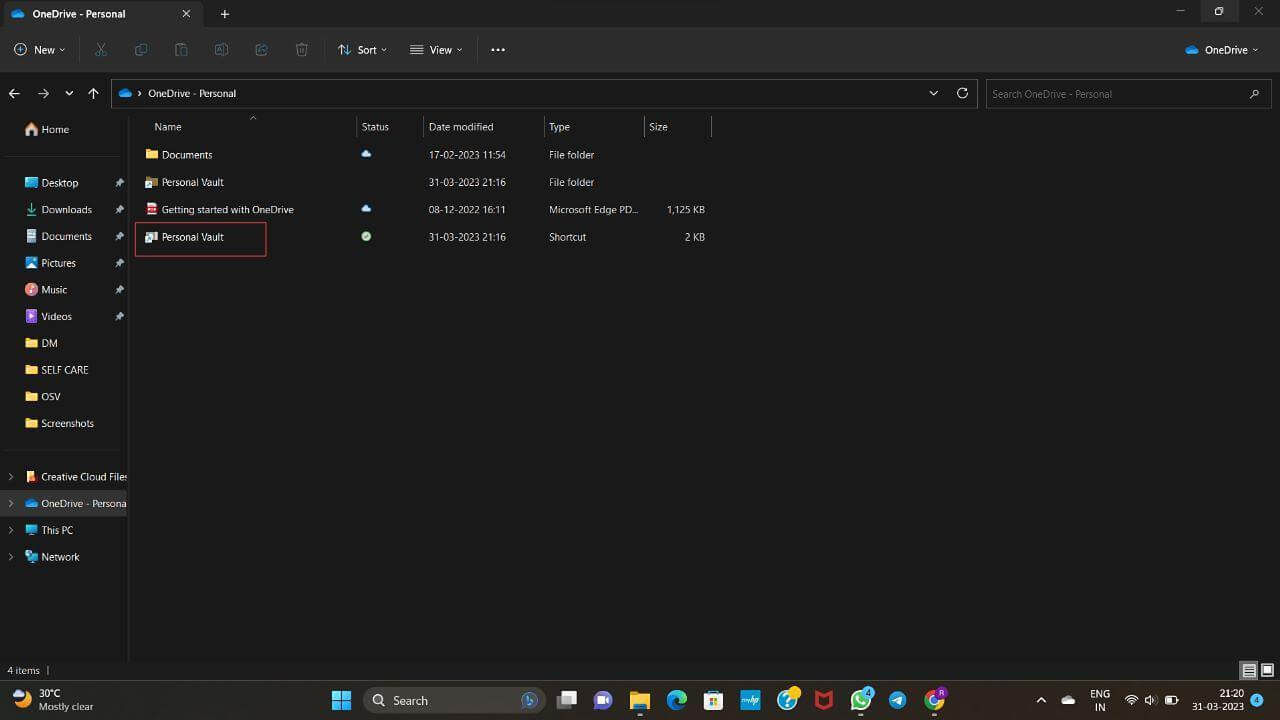 Step 5. The Vault will be accessible after you input the 2FA code in your email or verify code sent to mobile number.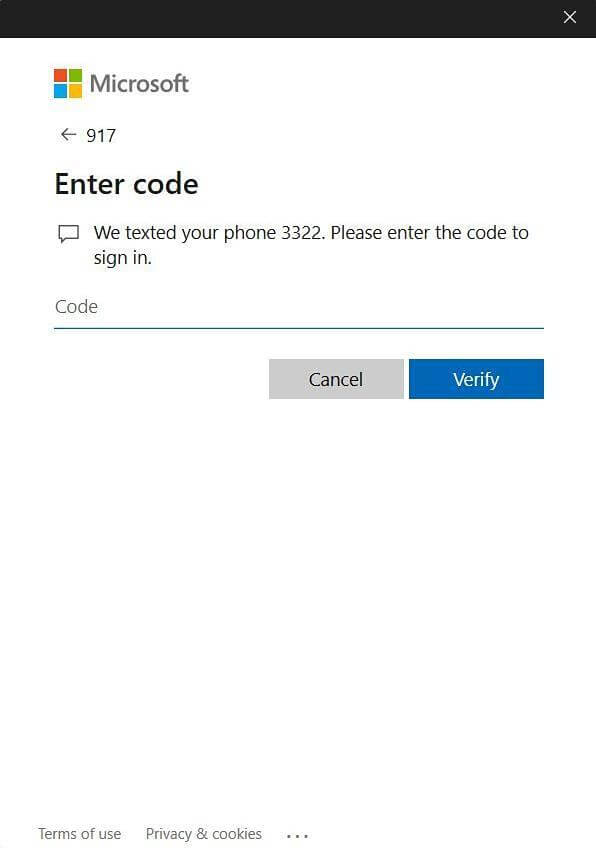 Step 6. Your private files, folders, and documents will be safe here.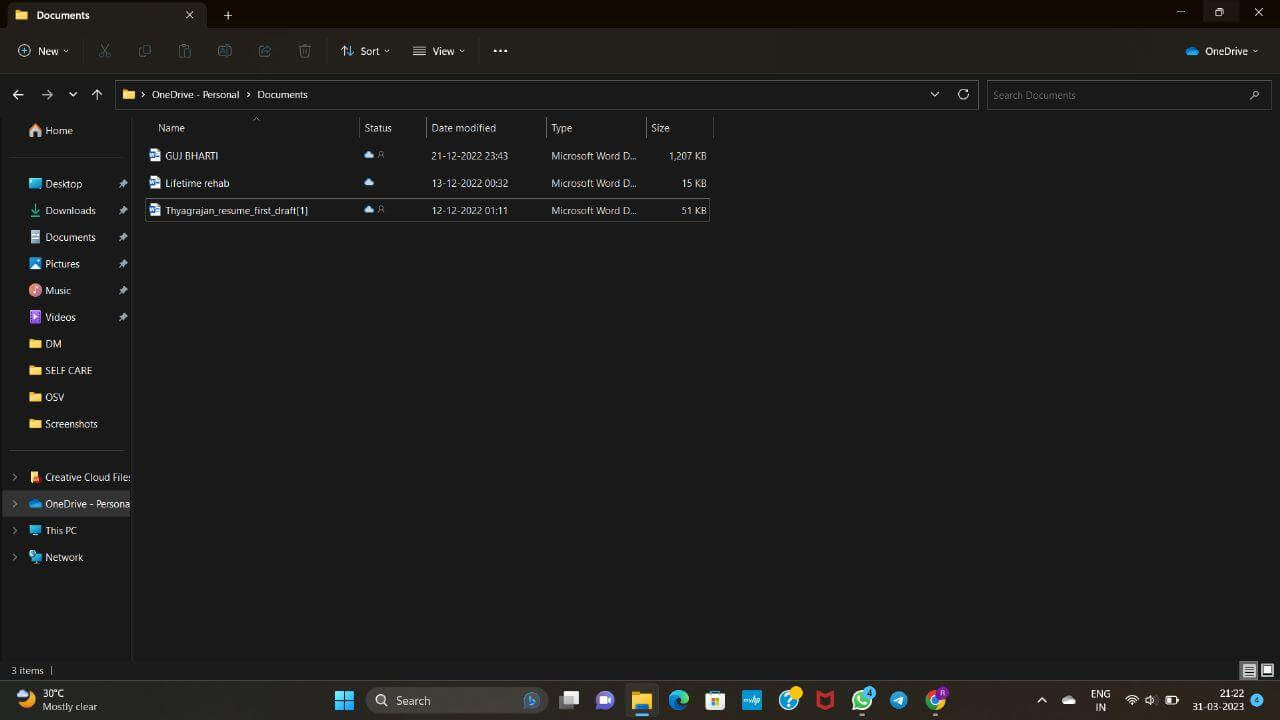 Step 7. The Vault will automatically lock after 20 minutes of inactivity. Instead, you may right-click on it in the OneDrive folder, choose Display additional options, and then select Lock Personal Vault.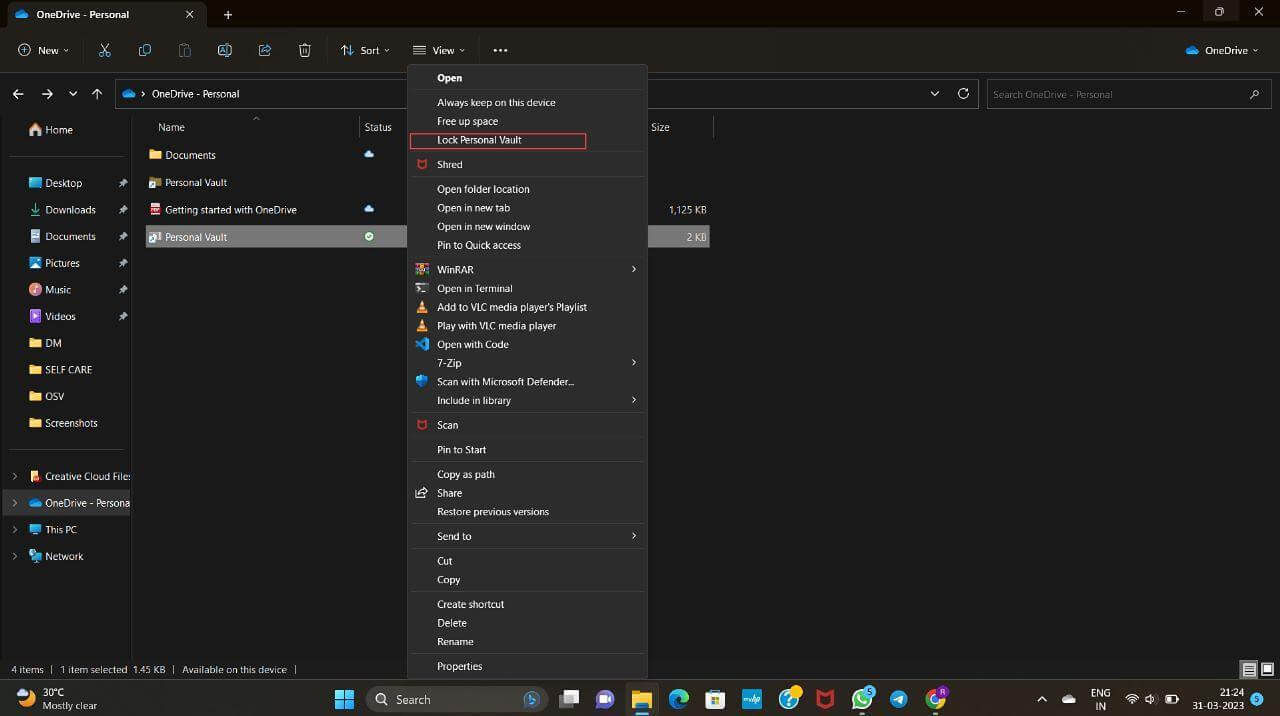 Here is how you safeguard your sensitive data in Windows 11 by utilizing OneDrive and a password.
Conclusion
The first method to protect pdf files we have seen is by 7-Zip. This is one of the best ways to encrypt the information stored in pdfs. But not just that. Files and folders in Windows 11 may be encrypted using the tool's support for modern AES-256-bit encryption, making it impossible for unauthorized users to access the data. The only drawback is that everyone may see encrypted files and thus delete them.
Another we have seen is through OneDrive. OneDrive's Personal Vault requires a 2FA code emailed to your email to access it, which I appreciate. The code unlocks Personal Vault files. Moreover, Personal Vault files are encrypted with Bitlocker and never cached. Inactivity locks Personal Vault after 20 minutes. Overall, OneDrive's Personal Vault is a great 2FA tool for Windows 11 to store critical files and folders. Hence, these are the two ways you can secure a pdf or any documents.