Microsoft documents consist of various file formats, and they are compatible with much open-source software as well. Microsoft Office suite is extremely popular around the world, and it is one of the first choices of several companies. Office suite comes at a high price, and they have bundled it with several important features.
The most common file format used are Docs, Docx, XLS, XLSX, PPT, and many other legacy formats. Security is one of the major issues nowadays, and anyone can open a non-protected file. Several of us who have resumes, photos, presentations, and several other documents that we do not others have access to it. Fortunately, you can add strong encryption to the Microsoft office documents.
Oh yes, if you have an activated copy of Office suite, then you can add single-layer protection to your documents.
Office Suite Protection: Is it secure & reliable?
We all have doubts & insecurity when we try security apps & protection software. You have a valid point to doubt the Microsoft product capabilities because they are codes that are not impenetrable.
1: Microsoft has no.1 engineers on their side, who developed the encryption.
2: They have more resources & team to verify the encryption strength.
3: The company added a testing team to ensure that no one can penetrate it easily.
4: The testing team puts the encryption on several "KILLING" methods, and verify the strength.
5: The cryptography and encryption fairly decent.
Now, we are going to show you how you can encrypt Microsoft document.
How To Encrypt Microsoft Document?
You can use this method to encrypt a Microsoft document & Excel file without any issues.
Step 1: Open the Word document or any document and click on FILE.

Step 2: Now, you have to click on INFO and then look for "protect the document."

Step 3: Click on "encrypt with password" in the drop-menu.

Step 4: Its time to add the password, and click on "ok" to proceed.

Step 5: The Microsoft suite prompts you to re-enter the password. You have to type the same password and click on "ok" to proceed.

Step 6: Now, close the document, and reopen to check if it prompts you for a password.

In a few steps, you can add an advanced single-encryption to the file.
We would like to remind you that no common person could access the file until or unless they have the right password.
Remember, the interface is slightly different on other editions of the Office Suite like Office 2003, Office 2007, Office 2010, Office 2012, and other editions. The steps remain the same on the latest edition of the Microsoft office products, and you have to find Info > Password protection > rest of the steps are as follows.
How To Encrypt Microsoft Document on Linux OS?
Currently, WPS office solution stands on the top for providing a high-quality free suite for the Linux operating systems. The good part is that WPS & other Linux-based office solutions provide Microsoft legacy file formats. Allow us to show you how you can encrypt the documents on Linux OS.
Step 1: Launch the program & click on the "FILE."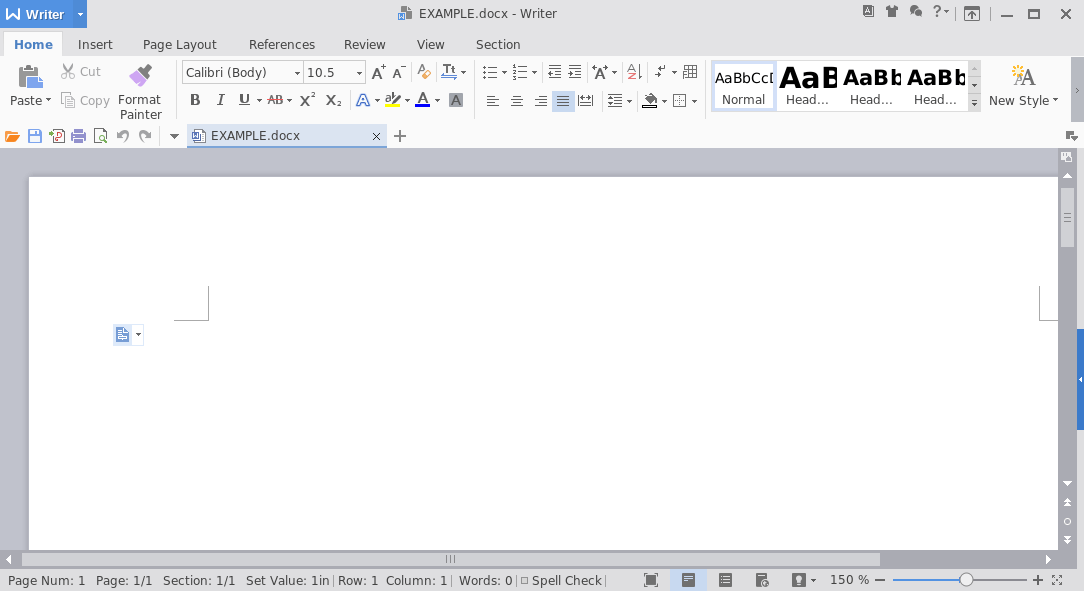 Step 2: We have highlighted File Information and clicked on "encryption."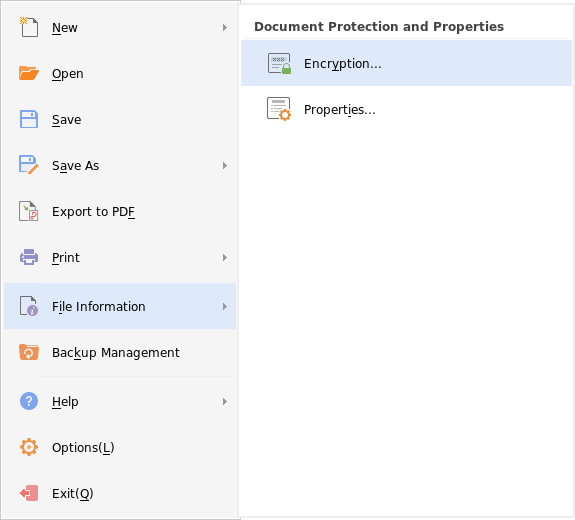 Step 3: Now, you have to add,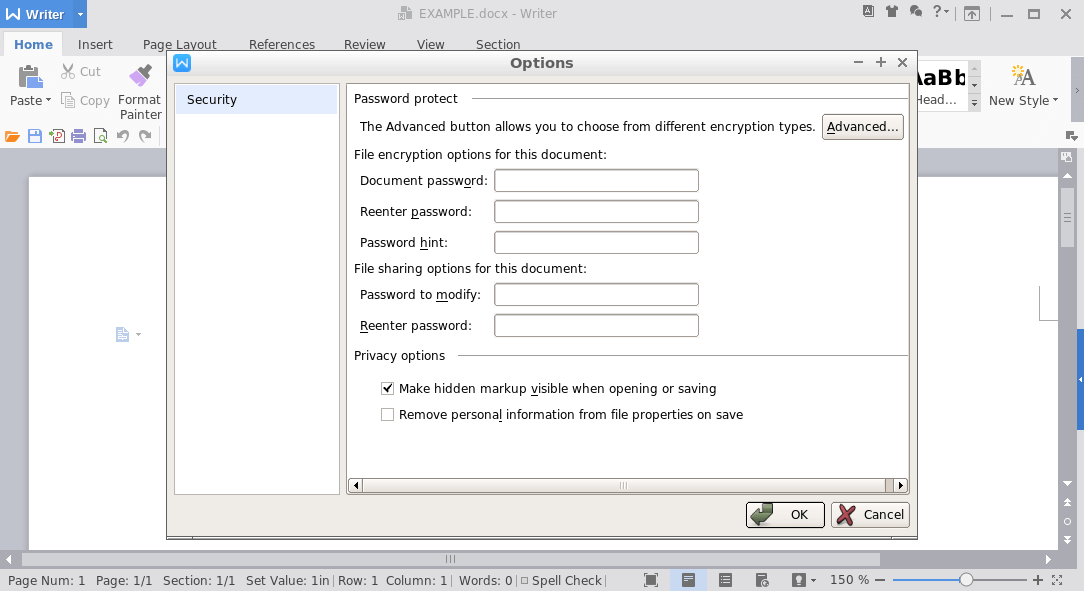 Document password.
Now, re-enter the same password that you typed before.
A password hint can help you remember the complete password.
Do not mess with the "file sharing" unless you know what you are doing, and click on OK.
Step 4: An example of how it would look on your Linux PC.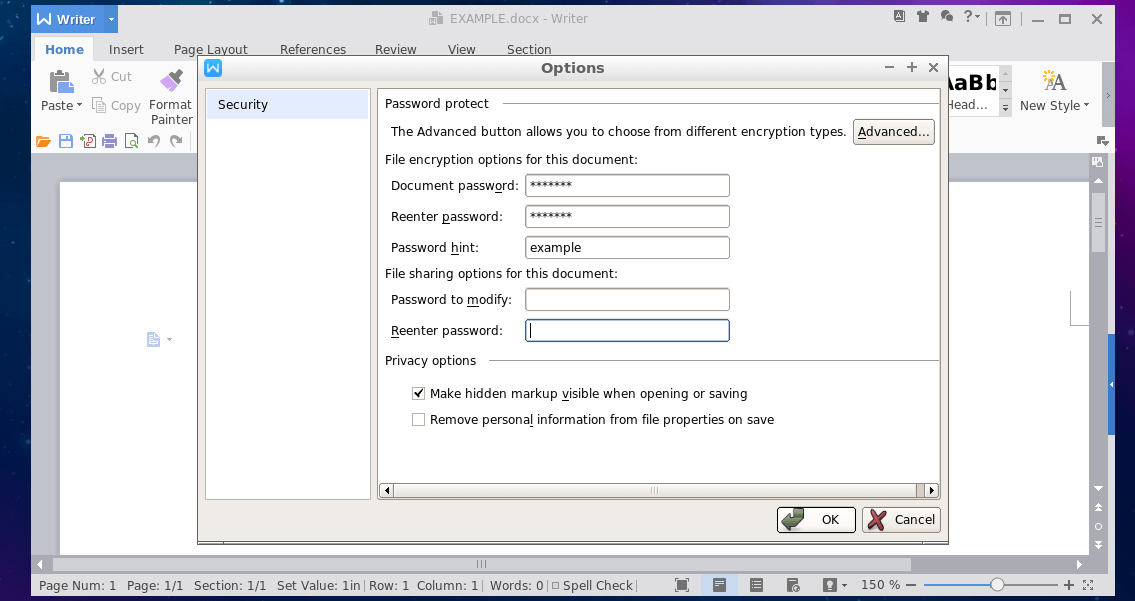 Step 5: Close the file & reopen to check, whether it prompts you for the password or not.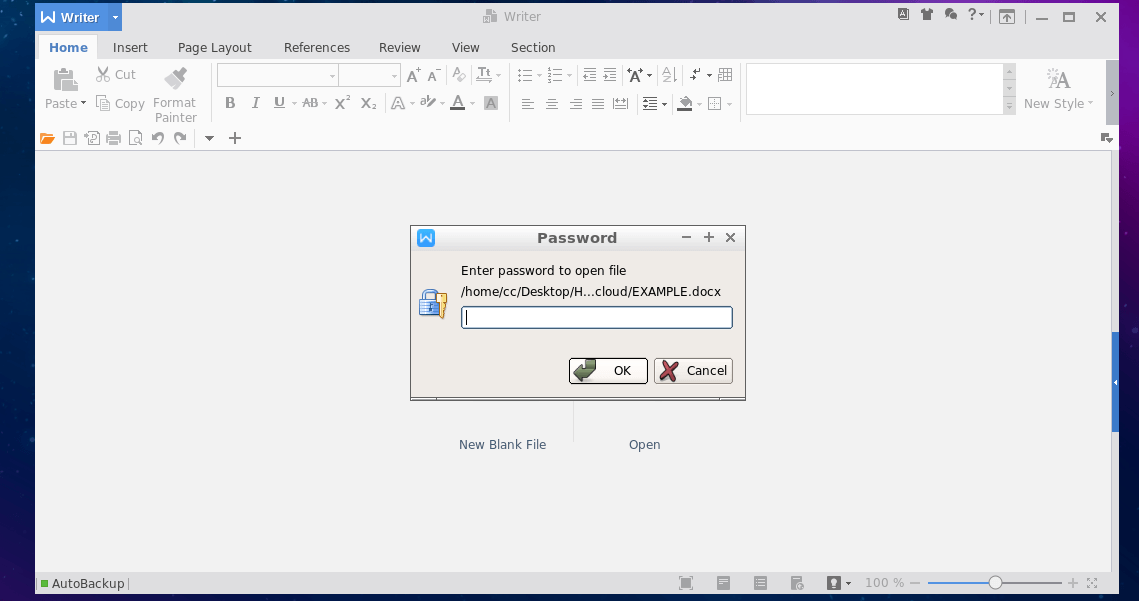 If the document asks you for the password, then the process worked successfully.
Conclusion
Remember, this encryption keeps the unauthorized people from accessing it. However, if the PRO hacker is a mastermind or the Government is trying to breach it, then no can save the file from unlocking. Let us know what do you think about encrypting a Microsoft document and excel file in the comment section below.