"Sharing is Caring"- We live in a world where everything is on the digital platform. Most people share files through email clients. We can share pretty much anything using the attach feature while composing a new email.
However, email clients have some limitations over the files they want to share. They are not allowed to share large files using email clients. To do so, here we have prepared a list of the best ways to email large files including videos on a Mac system. Follow the list, go through the methods and try out the suitable one now!
Best 3 Easy Ways to email Large files on a Mac
Method 1: Using Google Drive
Google Drive is the best platform to store things over the cloud. Google offers 15GB of free space to its users where they can store anything over the cloud. Thankfully, all the Google services are synced with each other and you can simply make use of all of the services simultaneously. Let's see how you can share large video files using Google Drive.
Step 1:
Go to mail.google.com and log into your Gmail account using the credentials.
Note: Your Gmail account is associated with other Google's services including Google Drive.
Step 2:
At the left sidebar, you will see the Compose button. Click on to the Compose button to compose a new email.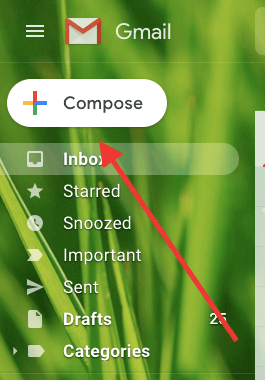 Step 3:
A new email Window will be presented to you where you will have to add recipient's email address and subject.
Step 4:
At the bottom side, you will see an Attach option. Click on to the Attach button to attach the large video file.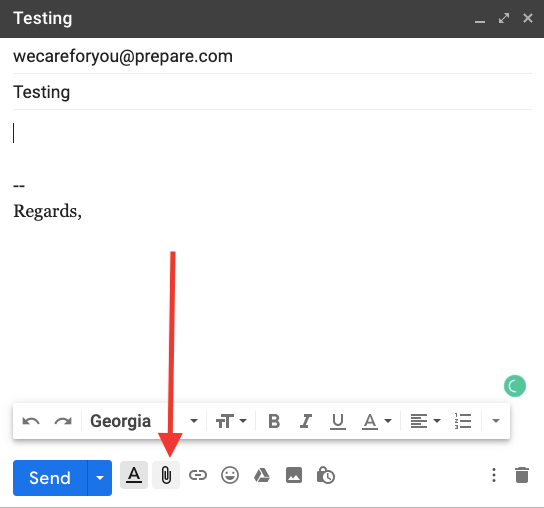 Step 5:
You will be asked to browse the file you want to send or share using Gmail. Select the file and the upload process will begin itself. You will have to wait until the process is done.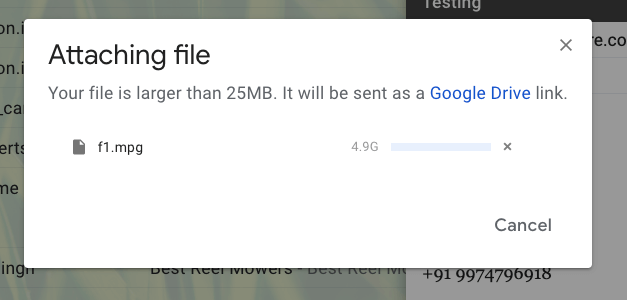 Method 2: Using iCloud Mail
Just like Google's Google Drive, Apple is also offering its users to use its own email client I.e. iCloud Mail. You can make use of iCloud Mail to send large video files and other documents on a Mac system. Following steps will guide you how you can use iCloud Mail service.
Step 1:
Go to iCloud.com/mail. This is iCloud's own email service for iCloud users who can authenticate their Apple IDs to use its services. Go to the website and log in there using your Apple ID.
Step 2:
From the mail Window of iCloud Mail, click the Compose button given above the inbox where you have received emails.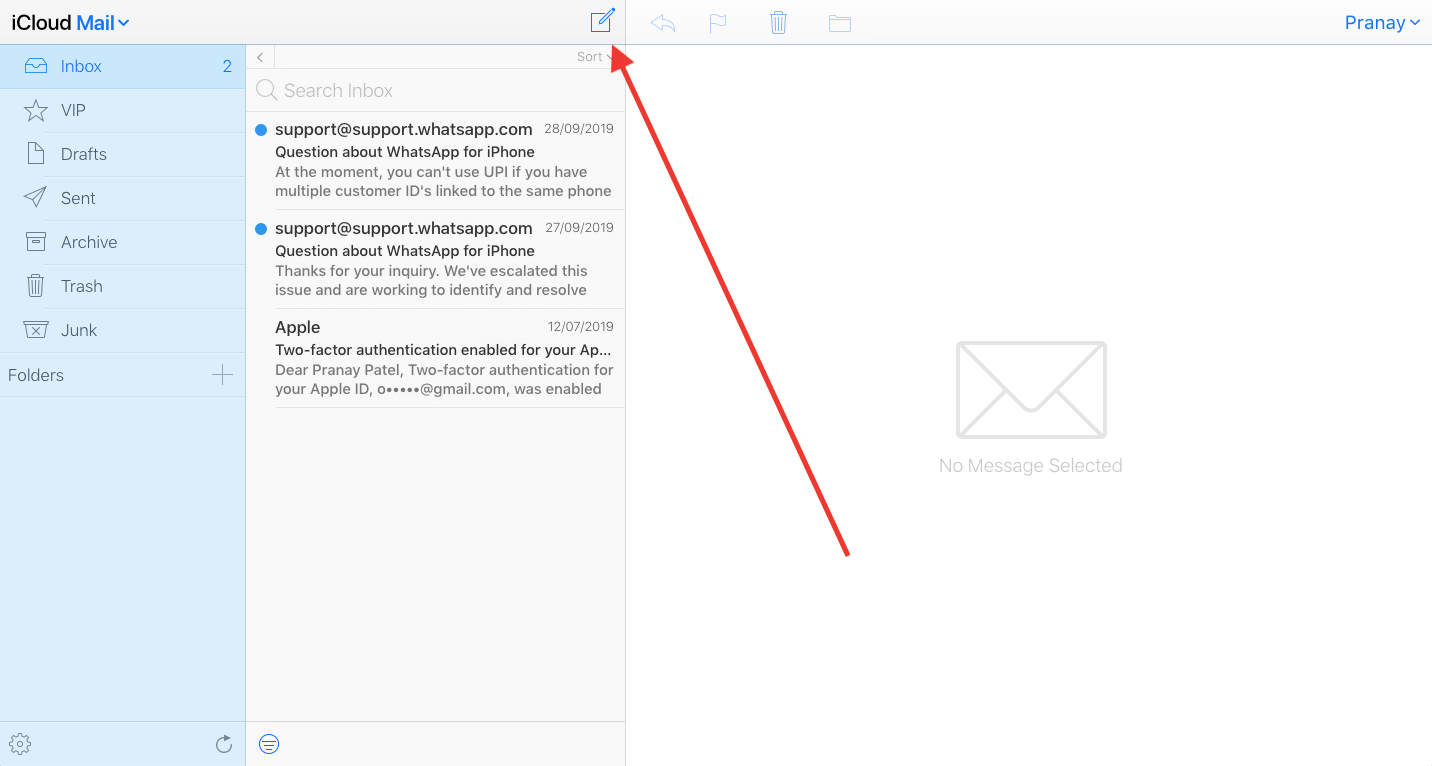 Step 3:
A separate Window will be presented in front of you from where you can compose a new email. Click on to the Attach button given at the upper side of the Window.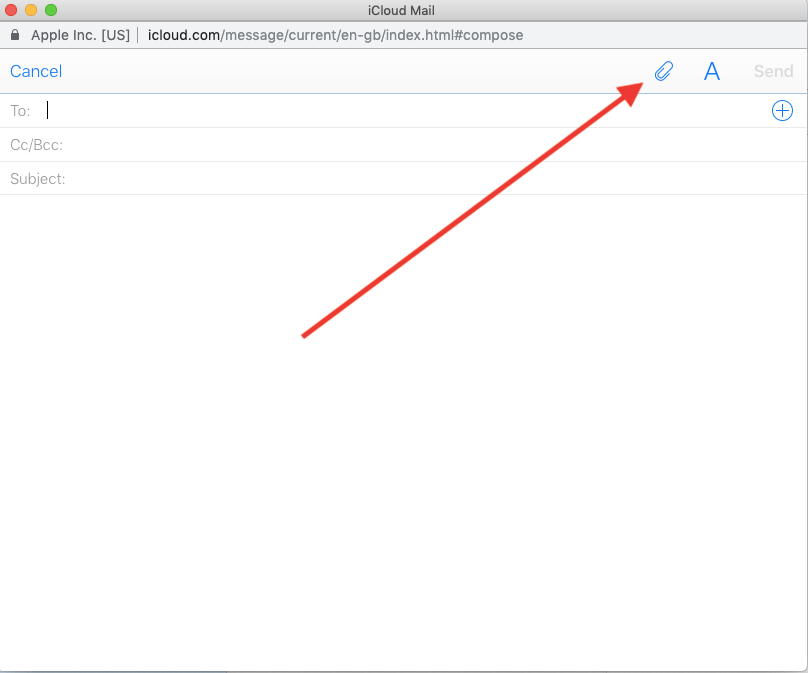 Step 4:
ICloud is associated with Mail Drop service. Once you select a larger video file, you will be asked to use Mail Drop service. Select the Mail Drop Service to start uploading the file.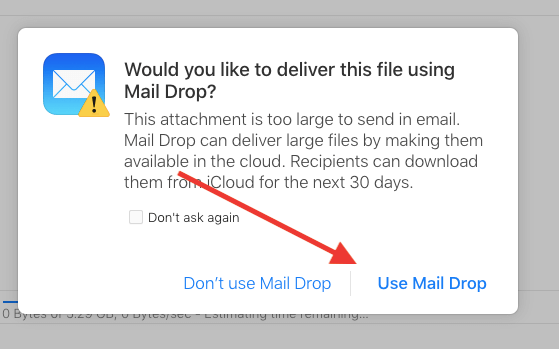 Step 5:
Once the file is uploaded, select the Send button to send larger video files using Apple's iCloud Mail client.
Method 3: Using Outlook
Outlook is Microsoft's product where you can use Microsoft's different services including the OneDrive I.e. Microsoft's own cloud service. You can simply make use of Outlook or OneDrive to send or share larger video files to your friends, colleagues etc. Let's see how you can stare using the Outlook's email client to send big files on a Mac system.
Step 1:
The first thing you need to do is go to Outlook's official website. Go to Outlook.live.com and add your login credentials to log into your OneDrive's account.
Just like Google's services, all Microsoft's services are associated with each other which you can use as per your requirements.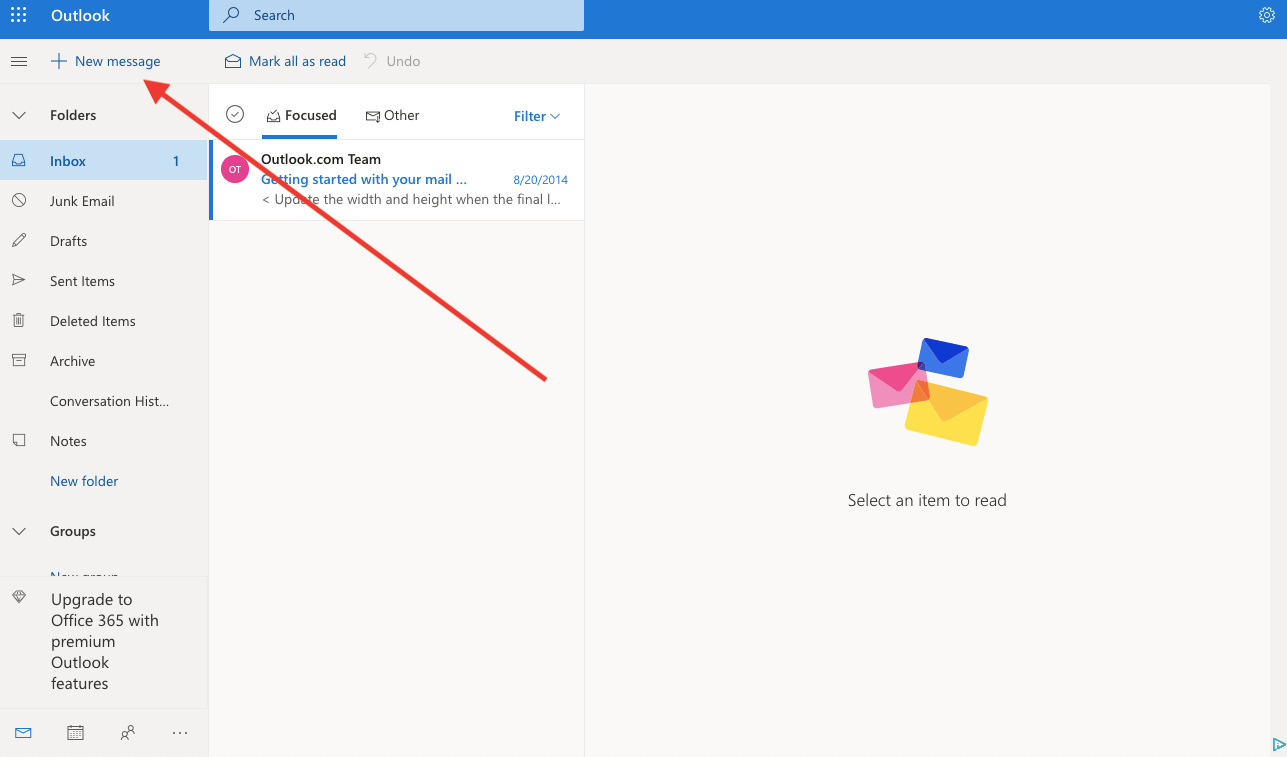 Step 2:
Outlook's email service is a bit different from other email clients. To send a larger file using Outlook, first, you have to upload that video file on Microsoft's cloud platform I.e. OneDrive.
Step 3:
Go to OneDrive's official site and log in there. Click the upload button and upload a larger video file from there. Soon, the video file will be uploaded to your OneDrive which you can share through email.
Step 4:
Come back to the Outlook's email Window and then select the +New Message button. A compose Window will be presented from you. Click on to the Attach button to attach a new file.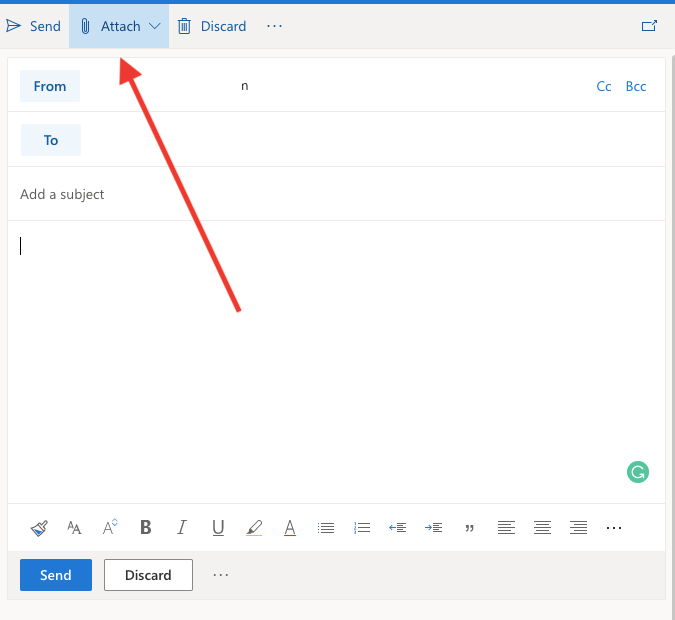 Step 5:
You will be asked to browse the file to upload within the email. You will have two different options, browse file from the computer or browse it from the Cloud platform.
Step 6:
If you have already uploaded the file on OneDrive, you can select the Cloud option to share the file. If you wish to select the file from the Computer, you will be asked to upload it first.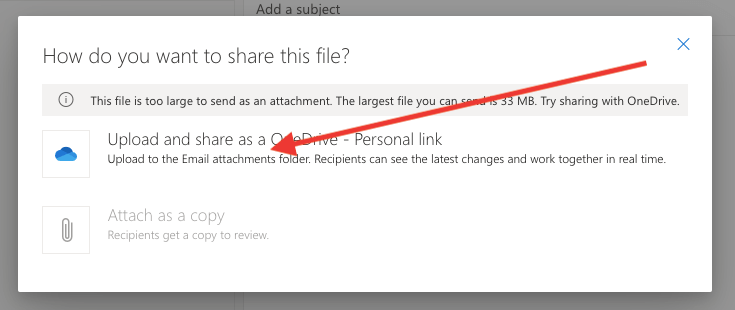 Wait until the upload process is done and then you will be able to share the larger video file using Outlook on a Mac system.
Note: Recipients will not be able to start watching the video files from different email clients. Some clients do let them watch larger video files directly from the mailing Window. However, other clients first ask them to download the larger video files shared by you and then they will be able to watch it on their Mac system.