CloudBerry Backup sounds more like a traditional cloud storage company that offers cloud services for a few bucks. However, the concept of the CloudBerry Backup is entirely different from what you are imagining. It isn't a cloud storage provider, but it is a Windows and Mac OS X based program that enables you manage the existing cloud storage providers like Amazon S3, Microsoft Azure, Google Cloud Storage, Rackspace, and Backblaze B2.
The dashboard allows you to manage the preferred storage provider and it converts raw storage space into a functional backup, and powerful utility. CloudBerry does not keep track of your data, and it transfers the between you and your storage provider.
CloudBerry Backup Features
CloudBerry might be a dashboard or control panel to organise, manage, and keep track of the transition, but it offers support & features that are important for any program manager.
1. 256-bit AES Encryption
The transition of the backup between the program and storage provider offers a security option, so no one can tamper or interfere with the transfer. The company is utilising open-source strongest 256-bit AES Encryption strong keys and industry best SSL certificate to provide maximum security. The 256-bit AES encryption offers maximum security against the online threats and hackers. But, keep in mind that it won't protect you against the top-level hackers, but they attack big players only.
2. Ransomware Protection
The whole world is facing a tremendous crisis from Ransomware. The Ransomware is nothing but the encrypted virus that adds encryption to your computer, and you cannot access it until you have a password to log in.
The CloudBerry Backup has a strong detection algorithm that detects encryption changes in files. It immediately prevents existing backups from being overwritten until or unless the administrator confirms it.
Overall, your files protected from Ransomware.
3. Compression
The cloud providers charge you for the storage space, and the inbuilt compressor allows you to compress the files and folders to decrease storage costs, and it doesn't damage the files because it has optional compression technology.
You save money, time, and more storage space.
4. Scheduling and Real-Time Backup
The program comes with advanced scheduling features like you can setup hourly, weekly, monthly, and even regular backups. You can specify your schedule for Real-Time backup files. The same feature also applies on the Windows-based servers and it supports Windows 2008 server to the latest edition.
5. Cloud to Cloud Backup
In case, you don't know that you can add multiple cloud storage accounts to one dashboard and you can transfer backup data from one storage to another storage in a few clicks. It won't freeze your computer, and it won't impact the performance in any manner, so you can seamlessly transfer files between cloud storages.
There are several other features, but I recommend you to give 15-days of the trial period offer because you can access all premium features without any limitations. You can experience the program and the services in a few clicks for 15-days.
CloudBerry Backup Dashboard Functions
No one shows you what options you get on the CloudBerry Backup dashboard. I think it is important for the people to take a quick look at the interface, and what you get in the functions as well.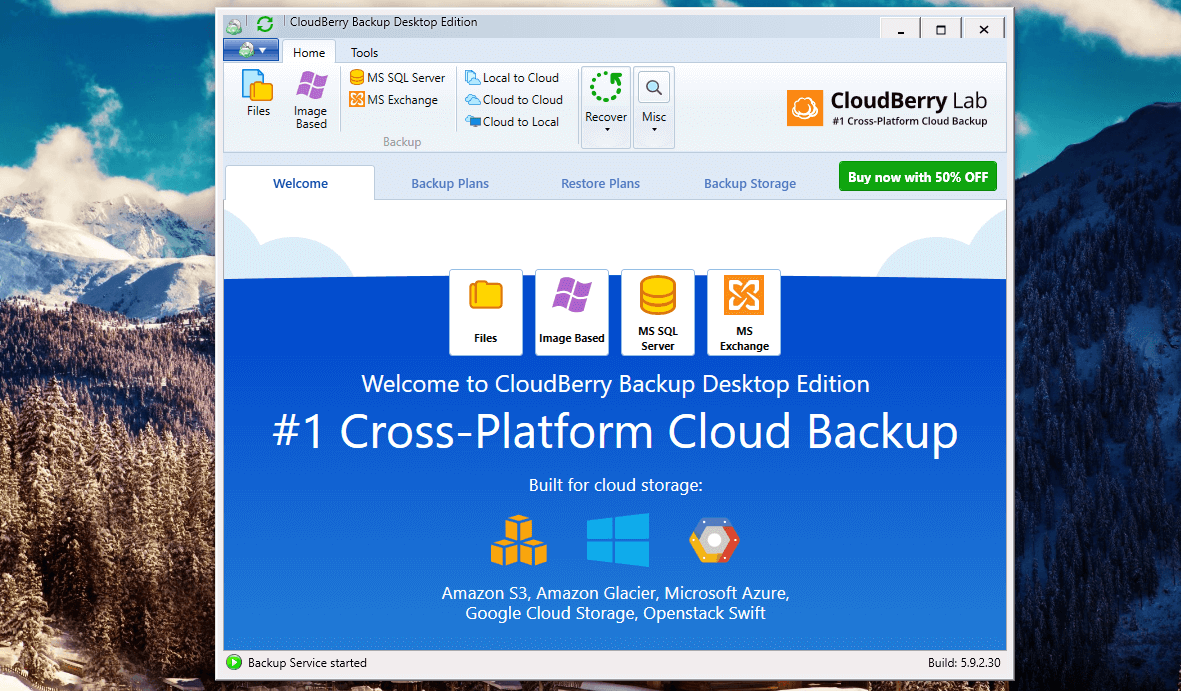 The above snapshot is the dashboard home, and that's where everything begins.
1: In the middle, you have three options, and they are Files, Image-based, My SQL server, and MS Exchange, and you can set up the accounts in one click.
2: The welcome is the main dashboard, Backup plans, Restore plans, Backup Storage and Backup History.

3: The top menu helps you to organise, add, and make changes to the programs.
In the home option, you have main options that you get in the welcome page.

In tools, you have settings and export & import. In the settings, you have network credentials, diagnostics, remote assistance, and disk capacity.

In the view, you have plans, view, last run, last day to last month history and export the details in CSV file.

The interface is no big challenges, and you can master the interface by spending 30-minutes playing around it.
How to Backup Files from CloudBerry Backup To Any Cloud Provider?
We have shown you the interface and functions you are going to get from the latest edition of the dashboard. Now, it's time to show you how you can transfer files or back up files between computer to cloud storage.
Step 1: You have three options from the top menu, and you can choose 1) Local to the cloud, 2) cloud to cloud and 3) cloud to local. In my case, I am selecting local to the cloud, and it supports several cloud providers.

Step 2: Now, you have two options local or cloud backup, or Hybrid backup, and it's up to you to choose, but I'm going with the cloud backup.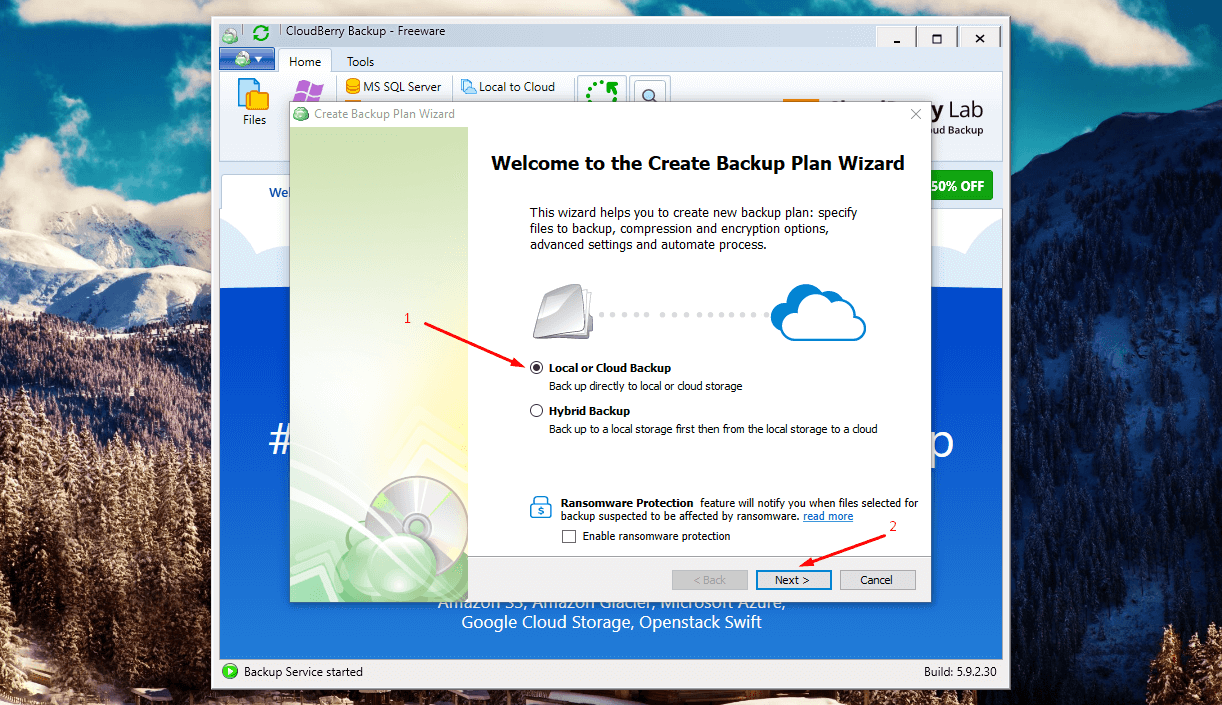 Step 3: Click on additional storage.
Step 4: Look for the cloud provider, and in case, if you don't find yours, then click on "other provides – show more."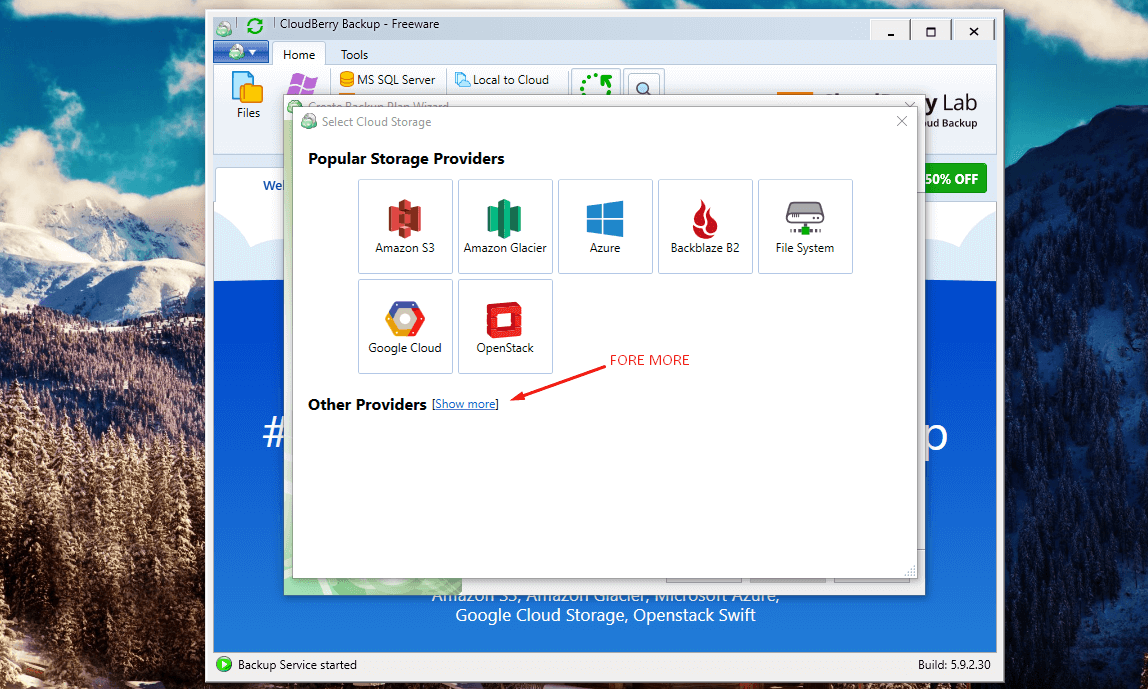 Step 5: Scroll down until you find your choice of cloud storage, and I selected "OneDrive."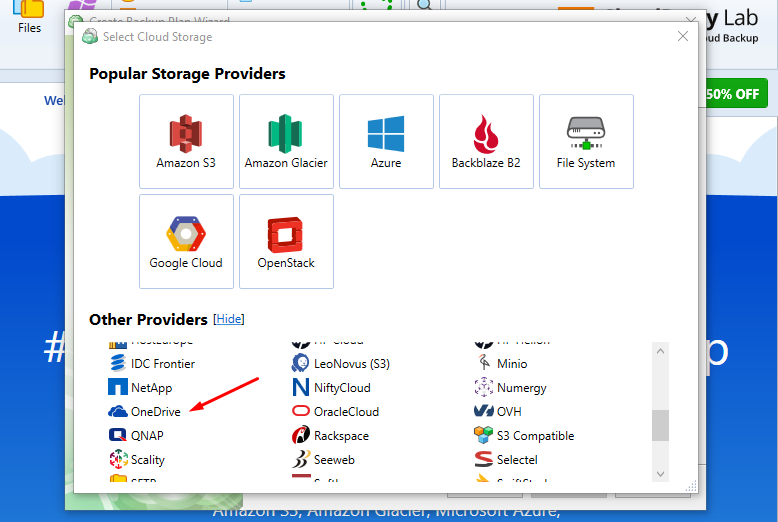 Step 6: Give a name and click on "sign in."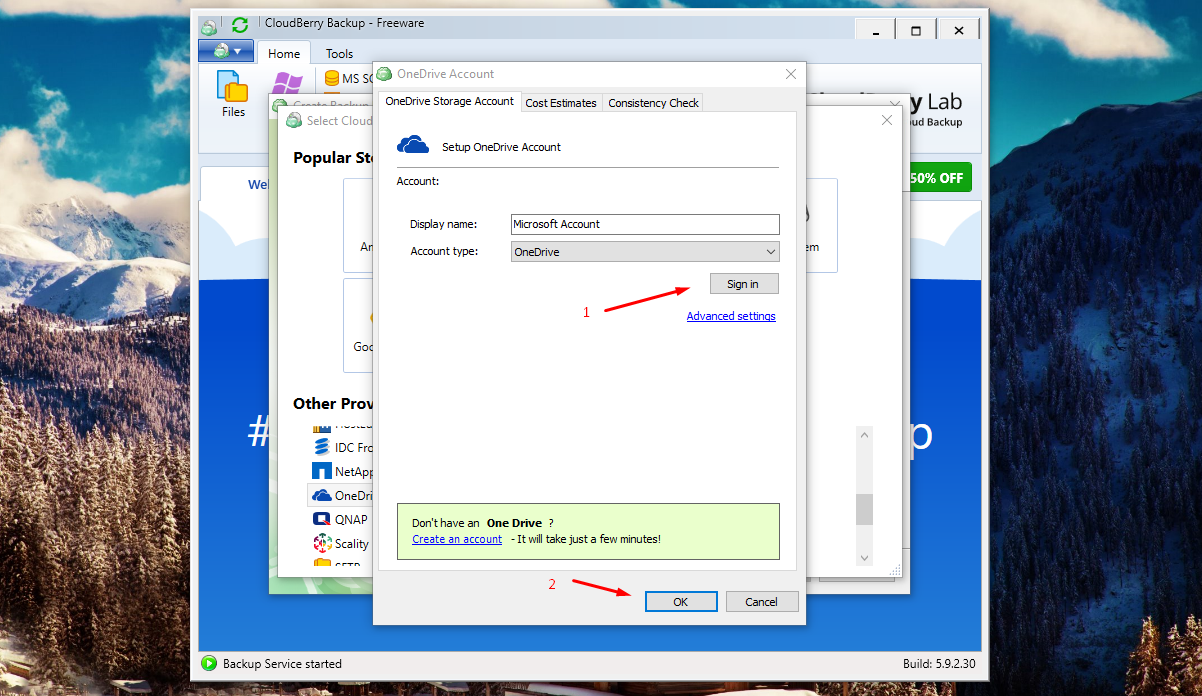 Step 7: Login to your Microsoft account or your cloud account.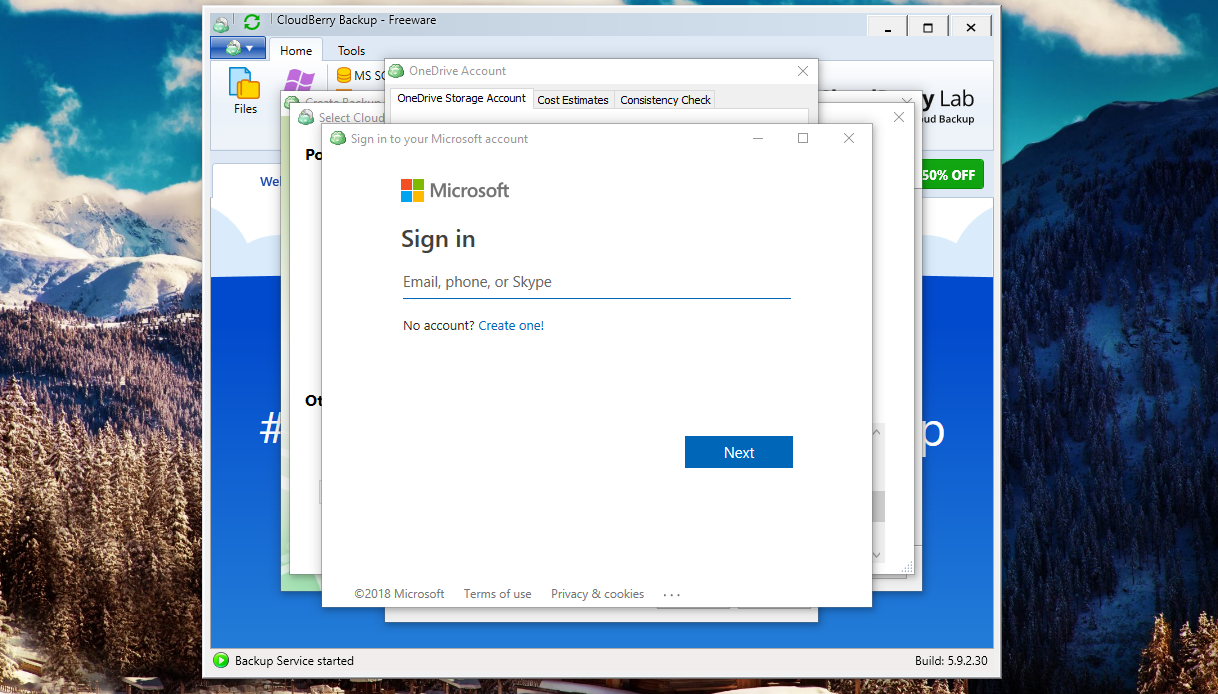 Step 8: Now, permit to access the cloud storage.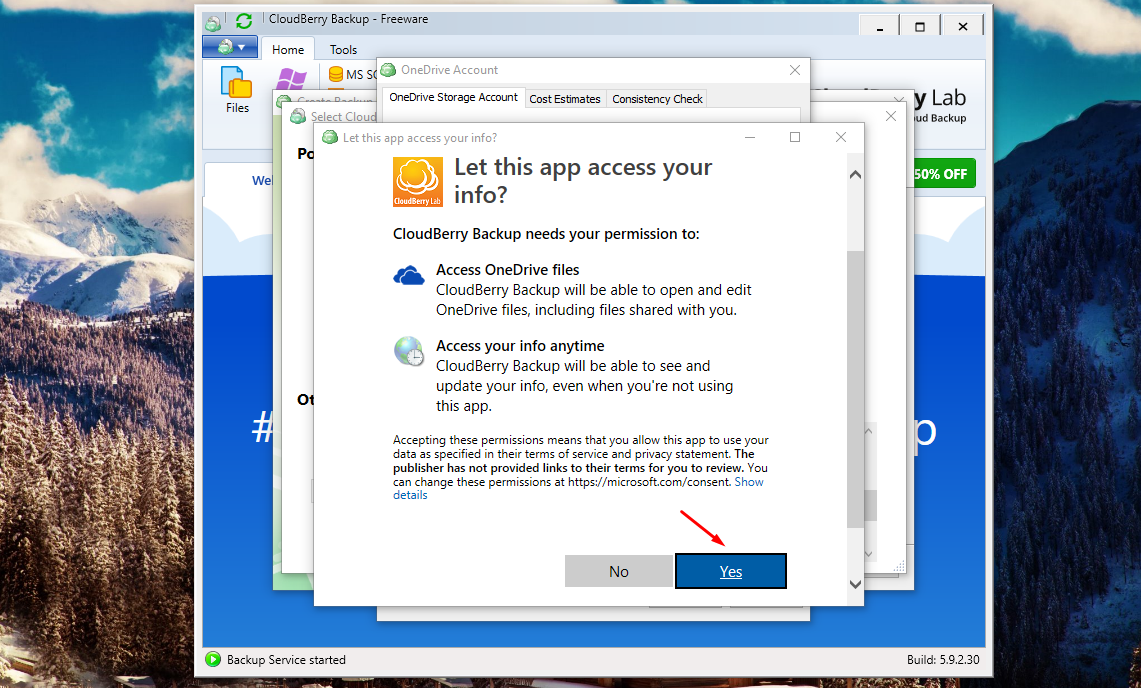 Step 9: Click on "ok."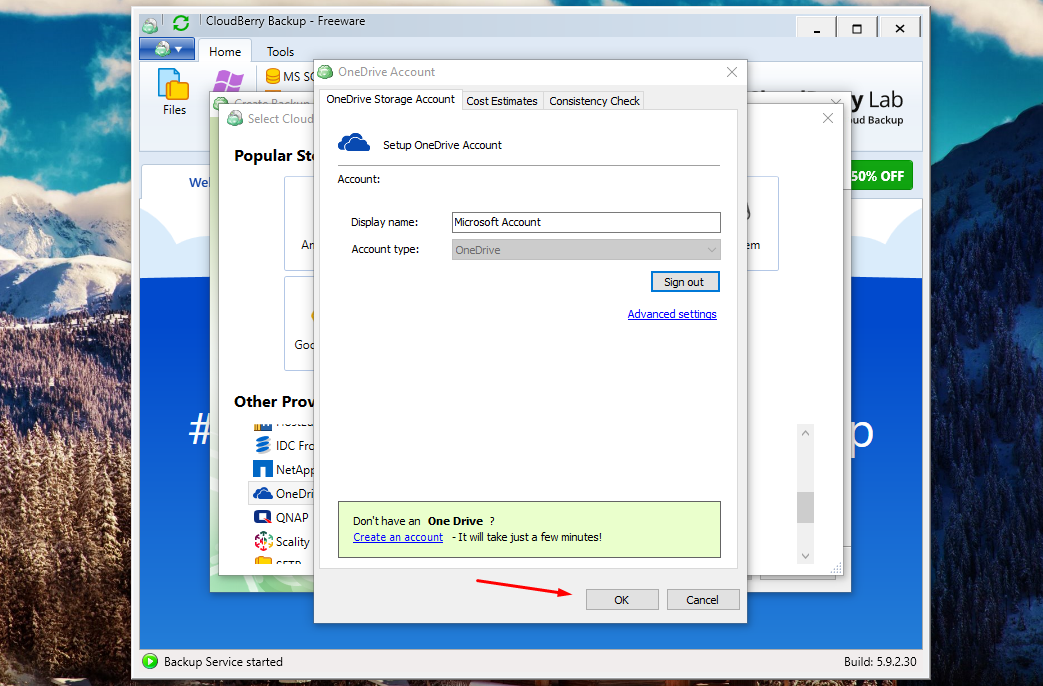 Step 10: Now, click on "next."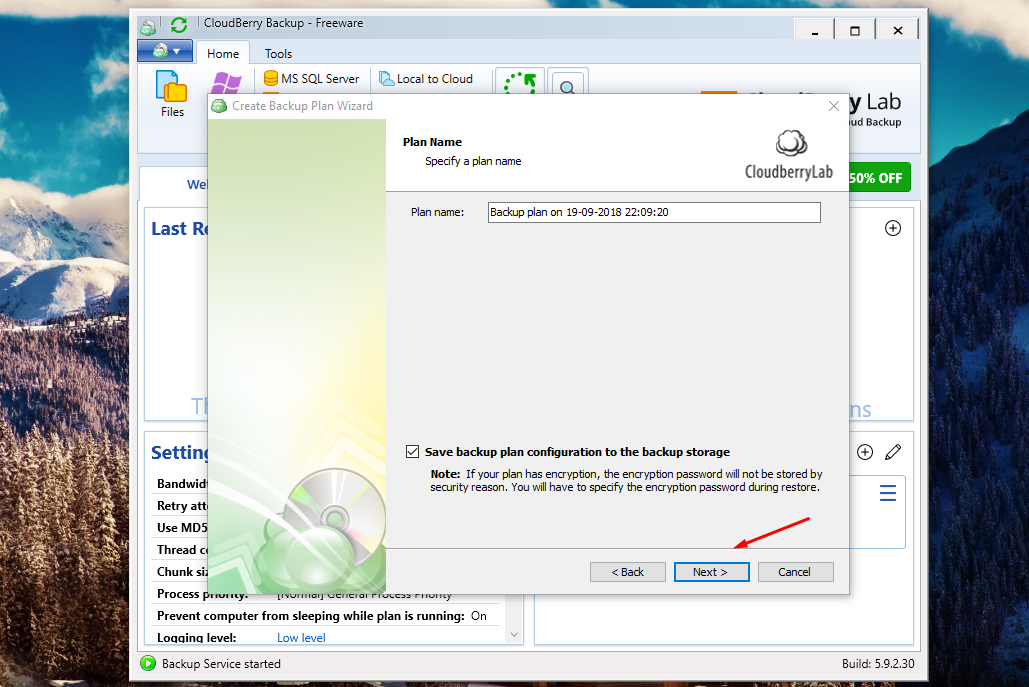 Step 11: Now, select the mode.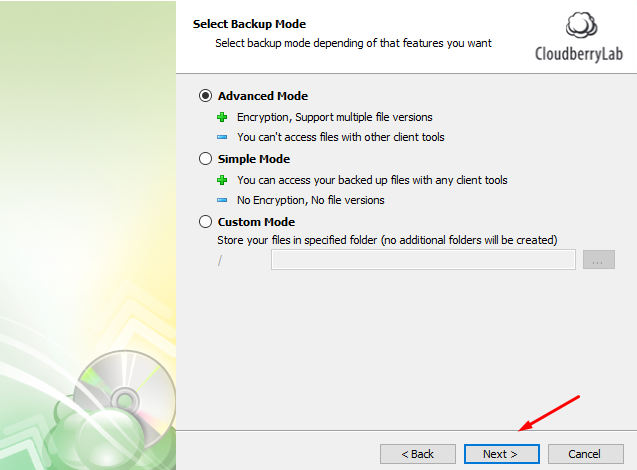 Step 12: You have to select the drive, or folder to backup, then click on "next."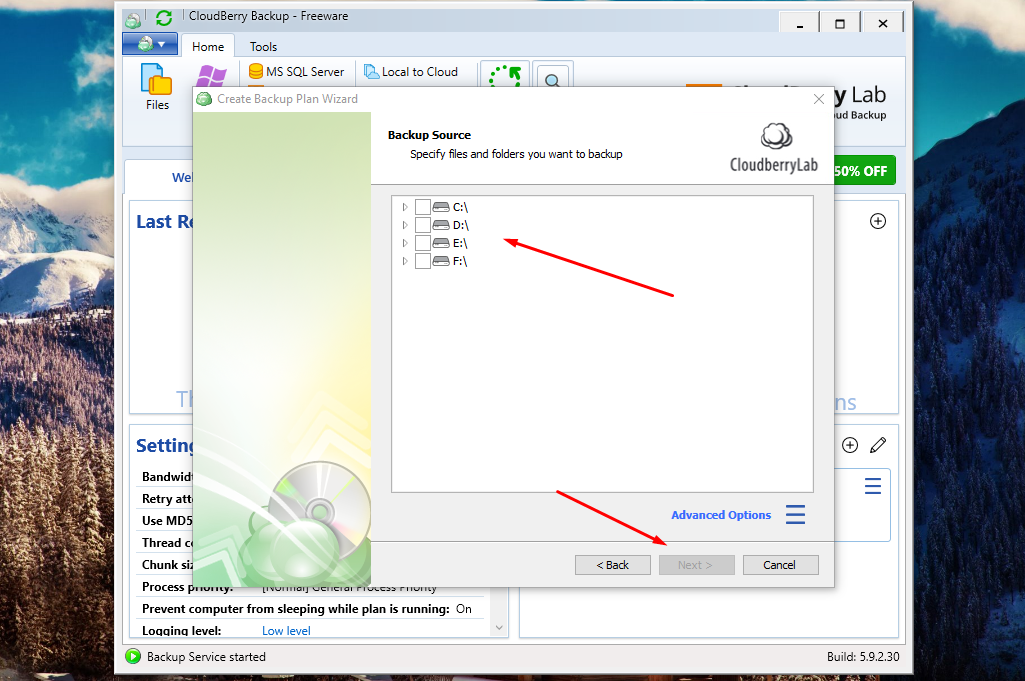 Step 13: The advanced mode allows you to select the location and other options are available, then click on "next" to continue.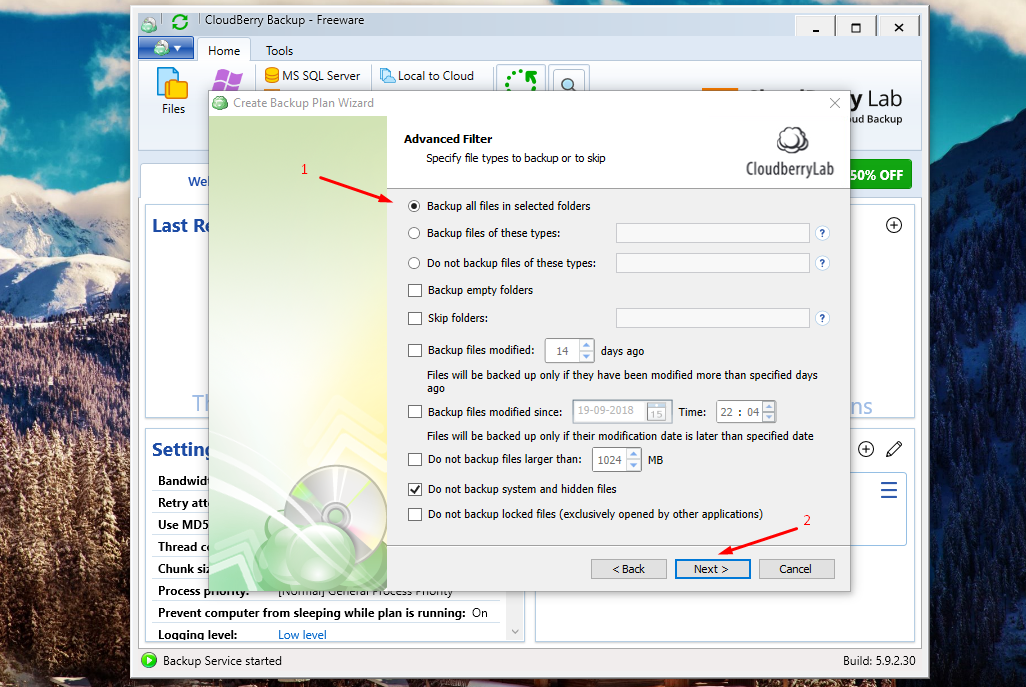 Step 14: Click on "run backup now – finish."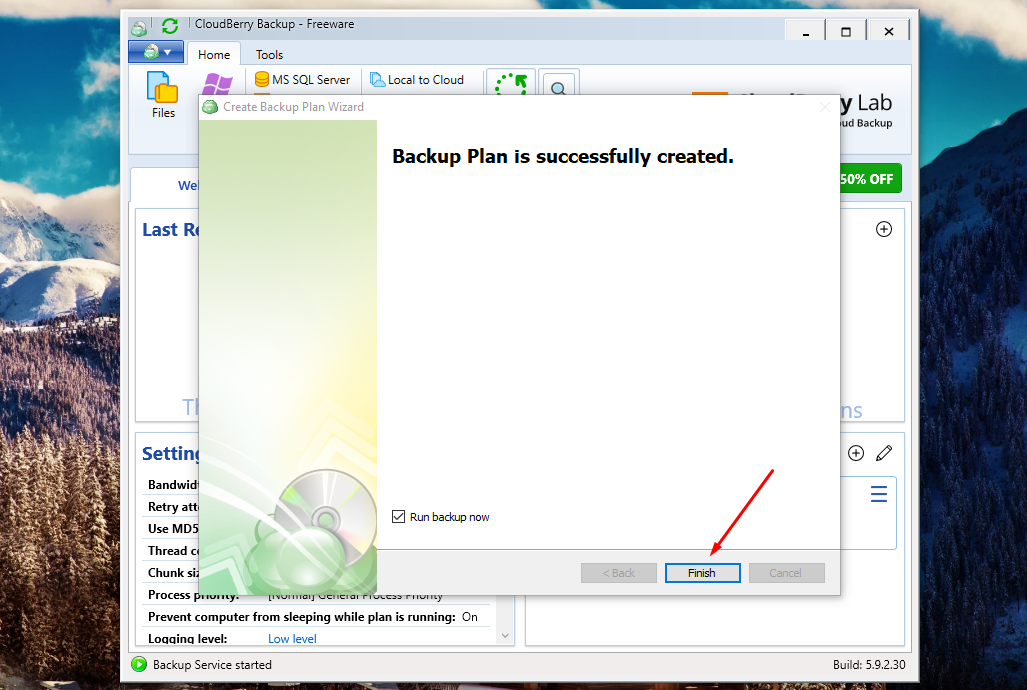 Step 15: The cloud backup will begin.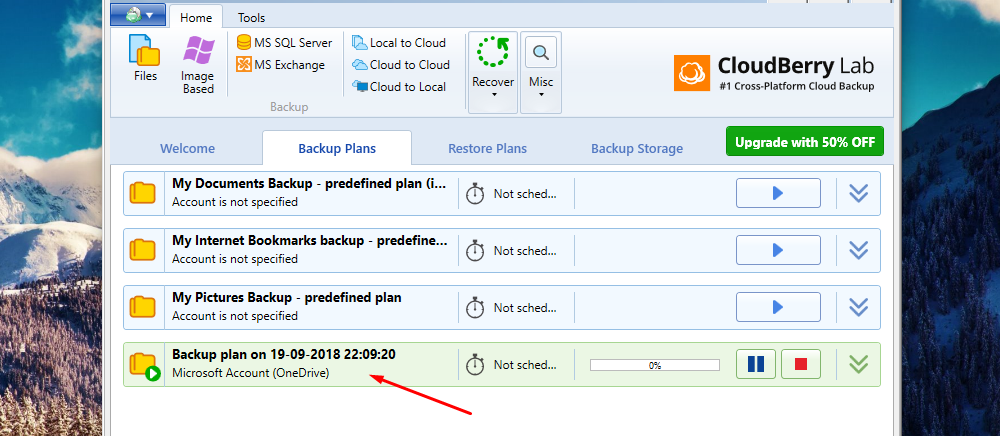 Make sure to spend a few minutes reading the advanced options because they make a lot of difference in productivity.
Download CloudBerry Backup 15-days Trial Version
CloudBerry Backup PROS & CONS
Every service and programs have strengths and weakness that limits our usage and experience. However, we need to learn about them, so we won't make a mistake to purchase the products, then later find it the hard way.
PROS:
256-bit AES encryption security.
One-time payment.
Image-based backup.
Cross-platform support, so you can back up on Windows, Mac, and Linux.
Restore images as Virtual Machines in the cloud.
Restore backups to new machines and older hardware.
Data duplication.
You can backup locally, cloud backup and transfer files between cloud-to-cloud storage.
CONS:
No smartphone applications.
The company offers customer support as well, but they don't provide you with voice support. The email ticket system allows them to communicate with you. However, they respond within 12-hours of the period.
Conclusion
The company is selling the services for $49.99, and it provides lifetime support & services without demanding extra funds in the future. Let us know what do you think about the CloudBerry Backup in the comment section below.