The digitalization in the technology world has made everyone work on the computer systems. Yes, we all use computer systems and share digital files to keep things going! We live in a paperless world where we deal with documents in PDF formats. Aren't we?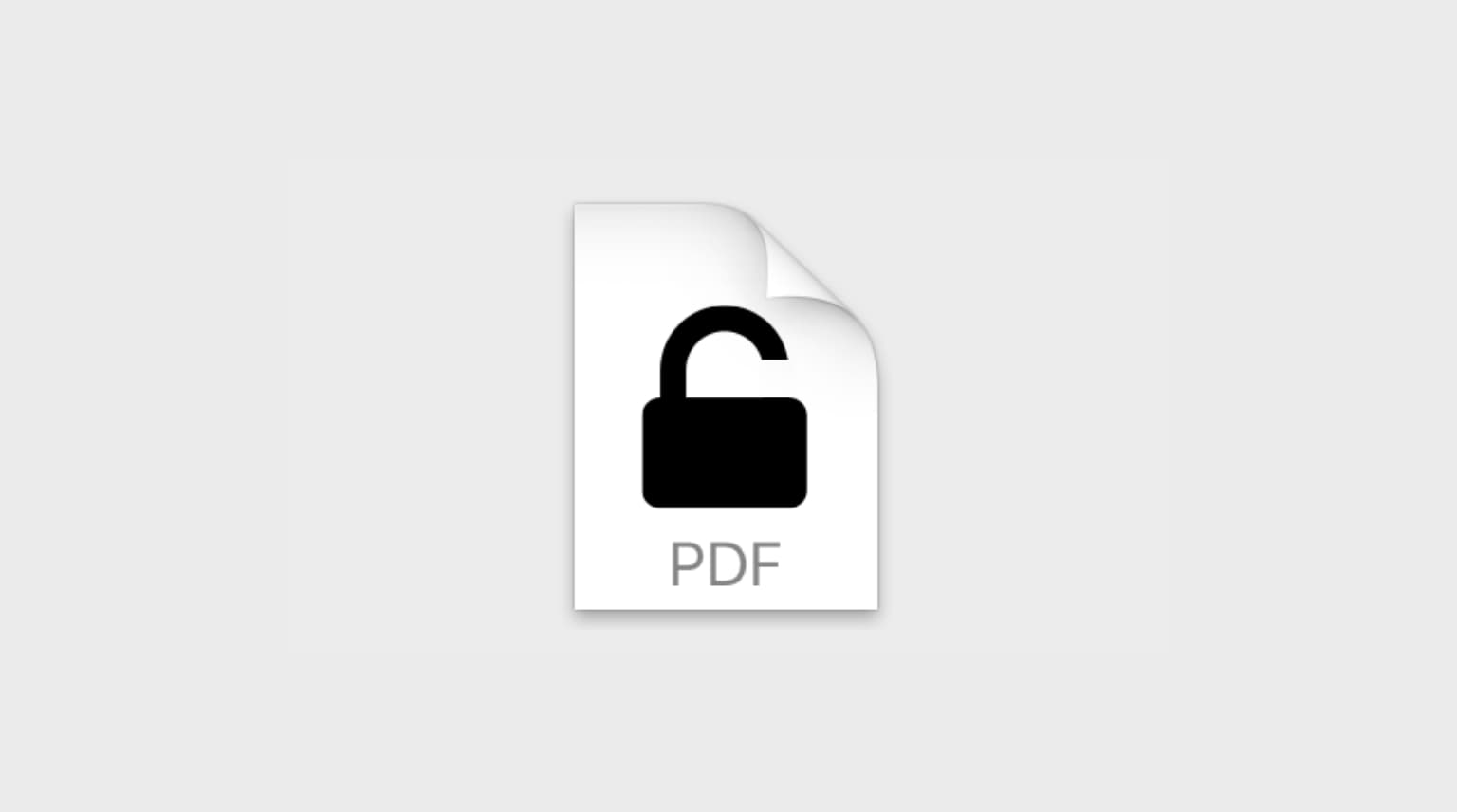 But did we care enough about the security of our digital docs? Here's the list of the 5 Best Encryption Software for Mac that you must check out if you are concerned about the security and safety of your digital files!
5 Best PDF Encryption Software for Mac
PDF Expert is the top-rated PDF encryption tool for Mac users. It's an all-in-one PDF file manager that lets users edit, annotate, scan, resize, crop, split PDF files. The software can also encrypt your PDF files. The software is designed for Apple users only. It is a simple PDF manager with less complexity and great capability.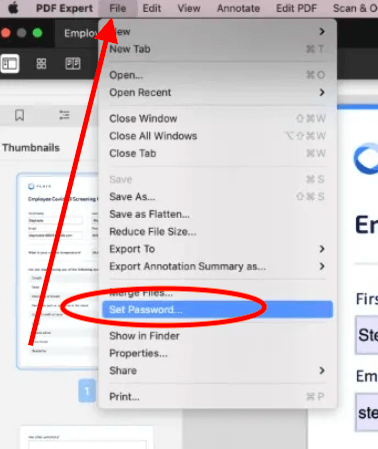 Steps to use the PDF Expert
Select the File option from the main menu
Select the Set Password option from the drop-down menu
Enter the password for the file and confirm it by re-entering it in the given box
Save the changes made to the file
Pros:
Free-to-use software for Apple users
Intuitive user-interface
Uses the standard XTS AES 128 encryption
Prevents unauthorized access
All-in-one PDF manager
Cons:
There are no cons reported.
2. Preview
Preview is the default PDF viewer app present on a Mac system. It comes with several useful features to encrypt PDF files and annotate it. It's a simple freeware tool that comes with limited features. Here's how you can use the Preview Software for encryption of PDF files.
Steps to Encrypt PDF files using the Preview Tool
Open a PDF file using the Preview option
Select File from the main menu and click Export option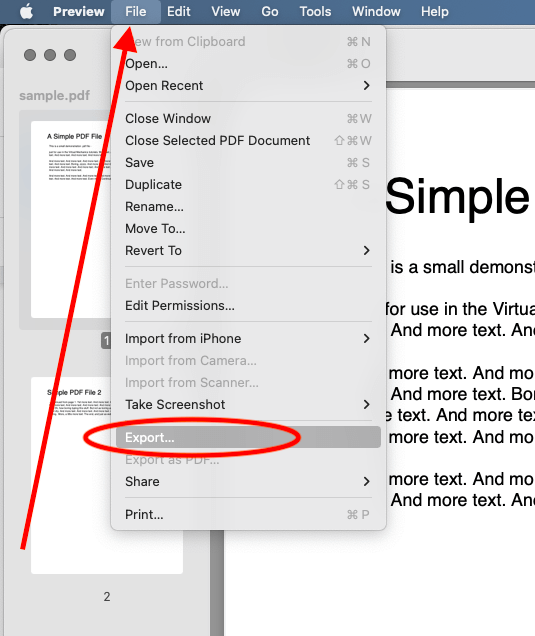 Click the Permissions option from the main menu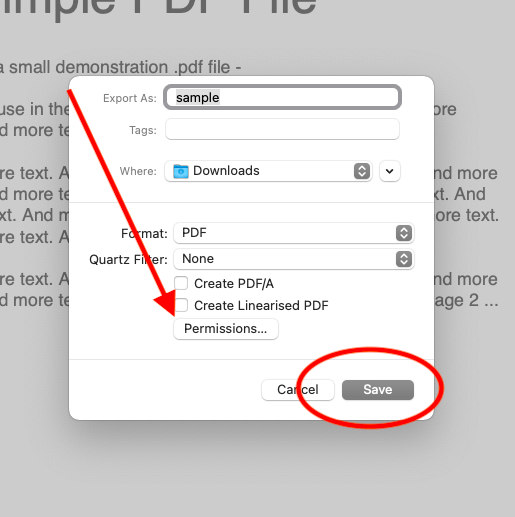 Set the password for encryption. You can set up an open password or password for the owner.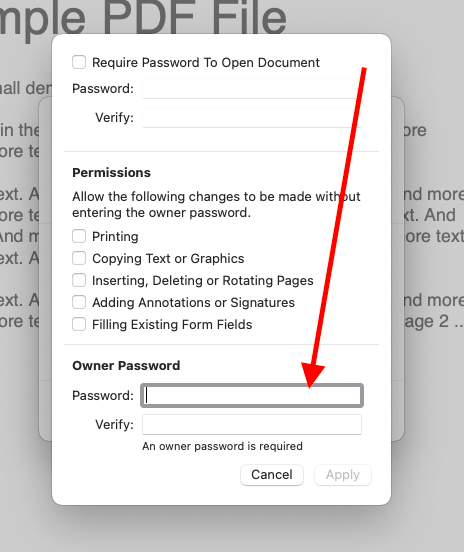 Click Apply button and save the file.
Pros:
Freeware tool for Mac users
Encrypt all types of PDF files
Supports classic algorithms for encryption
Supports cross-platform
Cons:
3. VeraCrypt
VeraCrypt uses an advanced on-the-fly encryption technology to safeguard your PDF files. It's an open-source software designed to encrypt your important files and prevents them from unauthorized access. The software lets you create a virtual encryption disk within a file.
You can encrypt a partition or the entire disk using this software. It supports AES technology to encrypt files. Along with that, it also uses Serpent, Twofish and other encryption methods.
How to encrypt files using VeraCrypt?
Download and Install VeraCrypt on your Mac system
Click the Slot and then create a new volume
Create a file container and set it to be the standard
Specify a location for encryption
Set up a Password
Volume is created to create encrypted files
Pros:
Open-source software
Freeware tool
Prevents files from unathorized access
Cross-platform support
Encrypting all types of files
Cons:
Not ideal from everyone due to its complexity
4. Cisdem PDFMaster
Cisdem's PDFMaster is an all-in-one PDF tool for Mac users. With this software, you can create, encrypt or decrypt, edit, compress, split PDF files. It's a simple PDF encryption tool which you must try if you do not want to go with the premium software.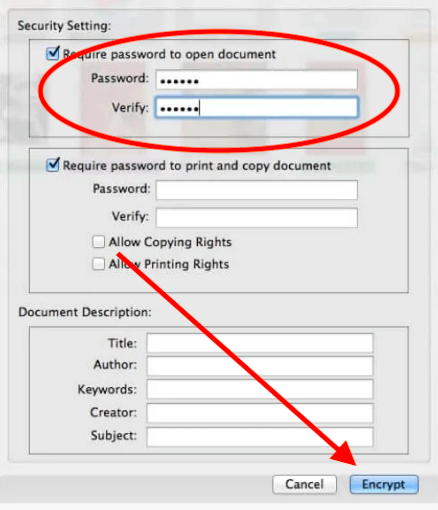 How to use the Cisdem PDFMaster?
Download and install the tool on your Mac system
Open the file and select the PDF Encrypt section
Select the Open and set the Permission password
At last, click the Encrypt button to set up the encryption
Pros:
Freeware tool for Mac users
User-friendly interface with no complexity
Encrypts PDFs instantly
All-in-one PDF features
Cons:
Free version of the Cisdem PDFMaster comes with limited features and accesses
5. UPDF
UPDF is a great PDF encryption software for Mac users. With this tool, you can encrypt your PDF files using a Password. The encrypted files will be password protected. Users can limits the access of the files using this free-to-use software. Users can set up a new password or delete the password of the files anytime he wants.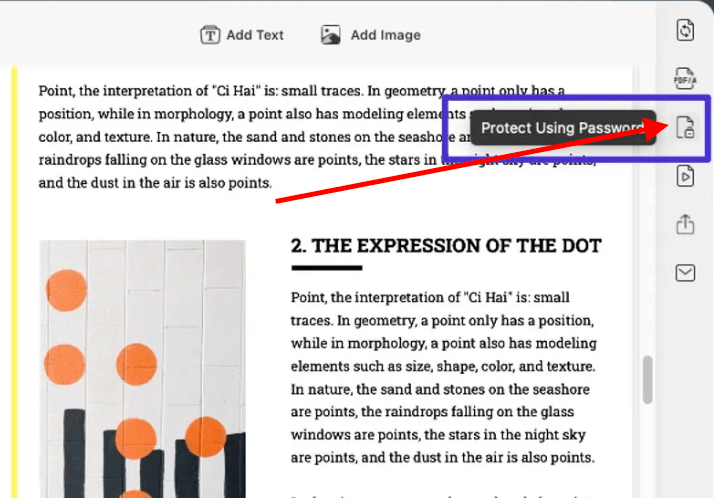 Steps to use UPDF
Download and instal the UPDF software on a Mac system
Click Open File option and select the PDF file that you want to encrypt using this tool
Select the Protect icon from the right toolbar. Hoverover there to see the Protect Using Password option.
Enter the Password for encryption. Save the document once you set up the Password.
Pros:
Easy-to-use navigation
Secures files using standard encryption
Free-to-use software for Mac users
Built-in PDF manager for edit, encrypt, resize, copy, delete and crop PDF files
Bult-in PDF conversion to other file formats
Cons:
There is no cons reported by the users.
Conclusion:
These are the 5 best PDF encryption software for Mac available for all types of Mac users. Each software has a set of unique features. You can choose the suitable software as per your requirements and the kind of security you want for your PDF files and other docs. You can encrypt files, folders, apps, USB drives and other devices using these encryption software.