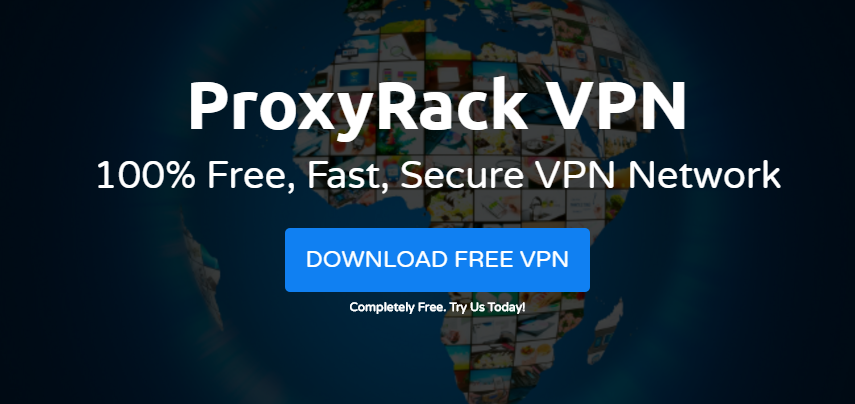 We are back with another VPN service review and this time we are going to review free VPN service provided by ProxyRack. This service is free and is currently available for both Windows 10, 8.1, 8, 7, Vista, XP and OSX platform. It's encrypted servers are available in more than 16 locations. Let us explore more about some of it features and services in below part.
Exploring ProxyRack VPN On Our Laptop Running Windows 10
As mentioned above it is a free VPN service provided by ProxyRack which is easy to use and is having various features like Netflix server, easy switch between region. Let us have a detailed view of ProxyRack VPN service. Here are some features of this cool Virtual Private Network service have a look:
1) It is easy to use service and is available for Windows and OSX.
2) With unlimited bandwidth and server switches. ProxyRack has more than 16 servers in different locations. There is a separate server for Netflix to unblock videos.
3) Though it is a free service ProxyRack it take care of privacy and security of its users with the help of masking and encryption.
4) Like other normal Virtual Private Network services users can access blocked contents like block sites and block videos etc.
5) It also supports Internet Kill Switch i.e ProxyRack automatically disable the internet when Virtual Private Network is disconnected.
6) With every week the numbers of servers are also increasing.
7) Easy to switch between region.
How To Use ProxyRack VPN On System Running Windows 10
Here is a quick guide which will help you to setup this free Virtual Private Network for your device, have a look to below steps accordingly. To make things clearer we, are providing some snaps also which we took while installing ProxyRack on Windows 10 laptop.
1) To start with it just go to this link and click on download free VPN option have a look to below snap for more idea.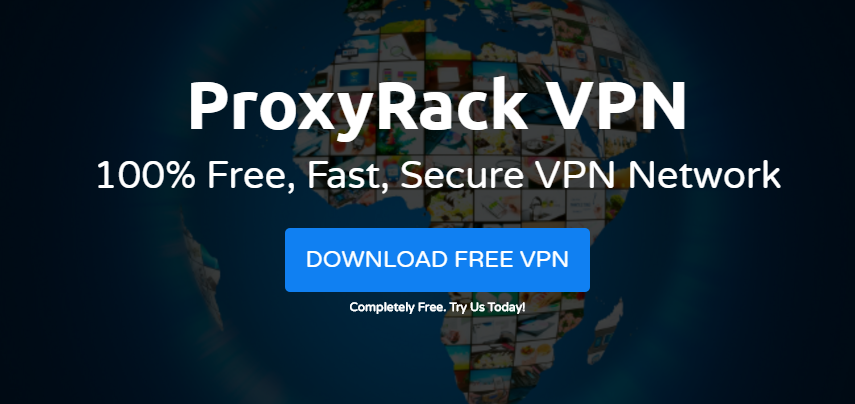 2) After that user have to create a free account first.
3) After that users have to verify the account by going to the email id and from there user have to click on a link which is dynamically generated(also check your spam folder if you are not seeing in the inbox).
4) After verifying accounts, users select your operating system that's it. How it looks like, have a look below.
5) When download gets completed, install the software. Sign up with your account and select the server according to your requirements. Here are some snaps which would help you for sure, have a look.
6) After connecting you can now access block content like in below snap, we choose France server, and you see the Google result.
So in which all countries they have servers ?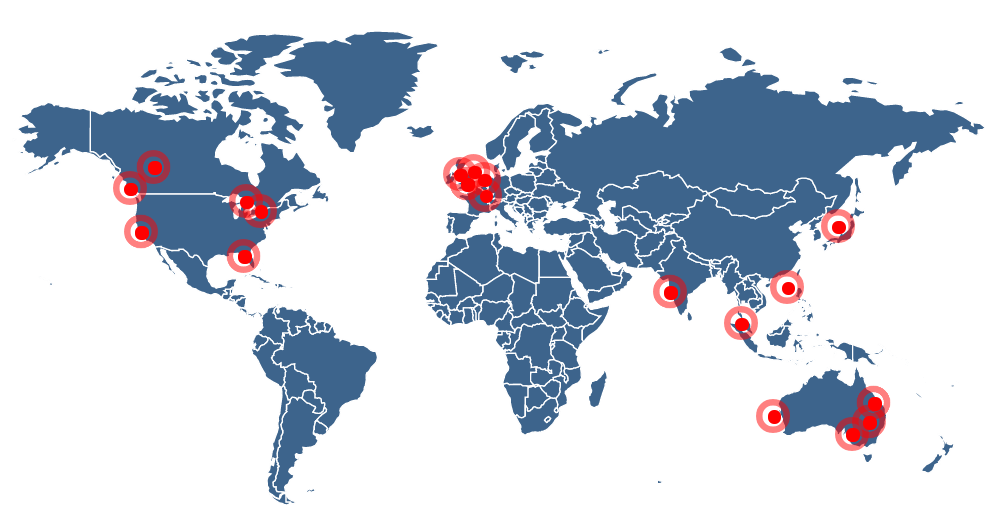 Here is a detailed list as of 11-July-2016
United States
Italy
Australia
Canada
France
Germany
Netherlands
United Kingdom
Singapore
Japan
India
Philippines
Logging Policy
Yet to be added to the main website
Torrent support
Yet to be added to the main website
Final Words
Not making the post too long we are warping up here with some pros and cons of free Virtual Private Network service which we noticed while using it have a look and take action accordingly.
Pros
Let us have a view on Pros associated with this provider.
No DNS leak
Multi login means you can use 5 simultaneous connection at a time.
Customer support even if you are not paying anything
Other notable pros
1) It is a free one with no strings attached.
2) Though it is a free service, the customer support service is also very good.
3) Speed is also very good. We did not notice any issue in streaming and browsing while using it.
4) It is very easy to use Virtual Private Network service. Within few clicks, users can setup their encrypted connection. Users can also switch between different regions.
5) There is a separate dedicated Netflix server to unblock videos.
6) Despite of being free it provides full security and privacy to its users.
Cons
There are some cons too associated with it, have a look.
1) There is only one protocol to choose from, means if you are from a region where they block Virtual Private Network then it may be problem for you.
2) Even though you can connect 5 devices simultaneously there is no guide or tutorial on how you can connect your Android or iPhone!.
3) Live Chat is not available on public holidays (Sat and Sun )
We hope you read all of the points carefully and will take actions accordingly. As you can see nothing serious associated with it and hence, it is recommended from our side. It is easy to setup (with the custom software), free VPN service with excellent customer support which makes it ahead of its competitor. Try ProxyRack VPN once and share your experience with us through like, comments and share.