The camera is a standard technology in modern times and millions of consumers click photos of themselves and save them in the cloud storage. Pictures capture the moment and they keep living for the rest of the life. Of course, it is a good time capsule to show the future generations how you use to be back in the days.
The image format is a concern as one image format may not work on other platforms. Converting the visual content is not an easy process since there are no inbuilt Windows machines.
What is reaConverter?
reaConverter is an image converter designed to help users convert images from one format to another format easily. You don't have to rely on sketchy online converters, who may copy it and use it for other purposes. There are many unsecure online tools and risking the privacy of random services. The official developers welcomed reaConverter for the users, who care about quality, privacy, and features.
How to use reaConverter?
The developers took time designing the user interface by making it user-friendly. I don't want to explain it because I can show it to you, and I will demonstrate the conversion process, I have covered other important information from the next paragraph.
Step 1: Open reaConverter program.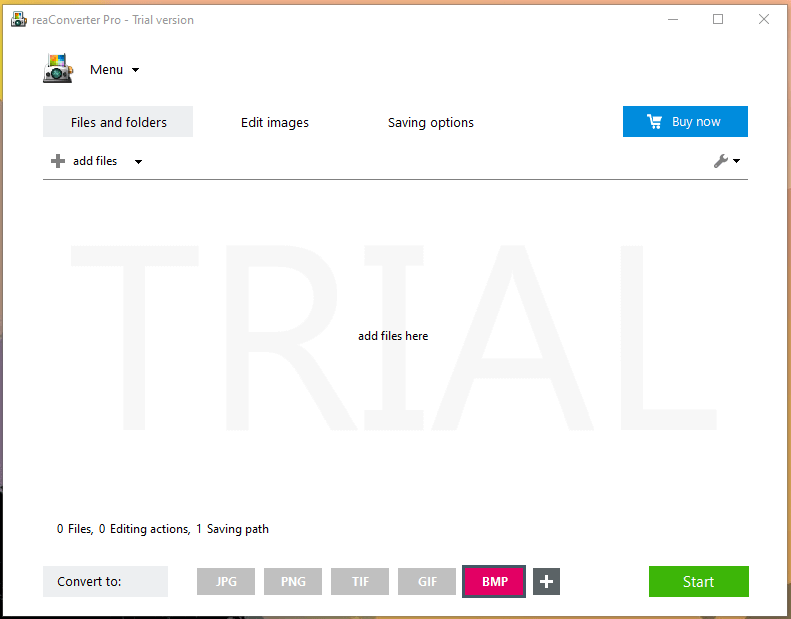 Step 2: Drag & Drop to upload all images at once.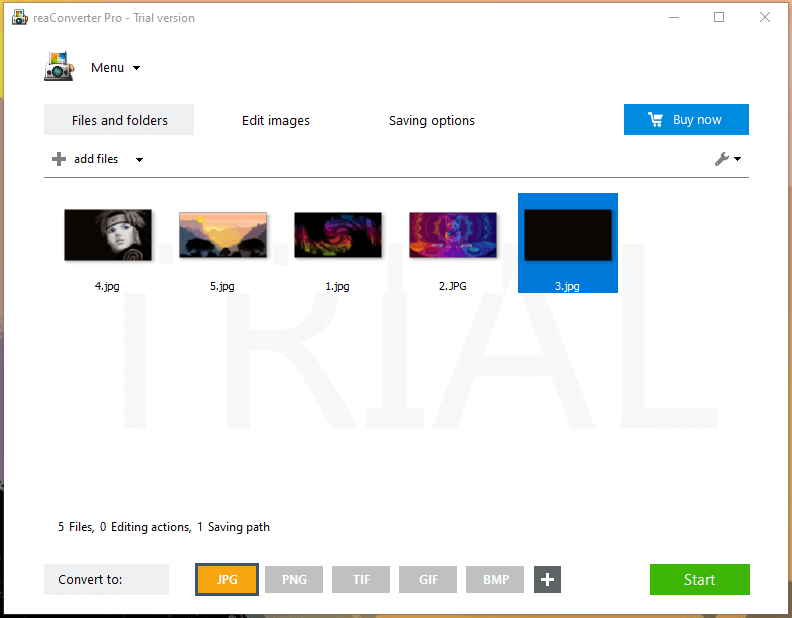 It is up to you whether you want to convert images in batch or one by one.
Step 3: Choose a format and then click on "Start" to begin the process.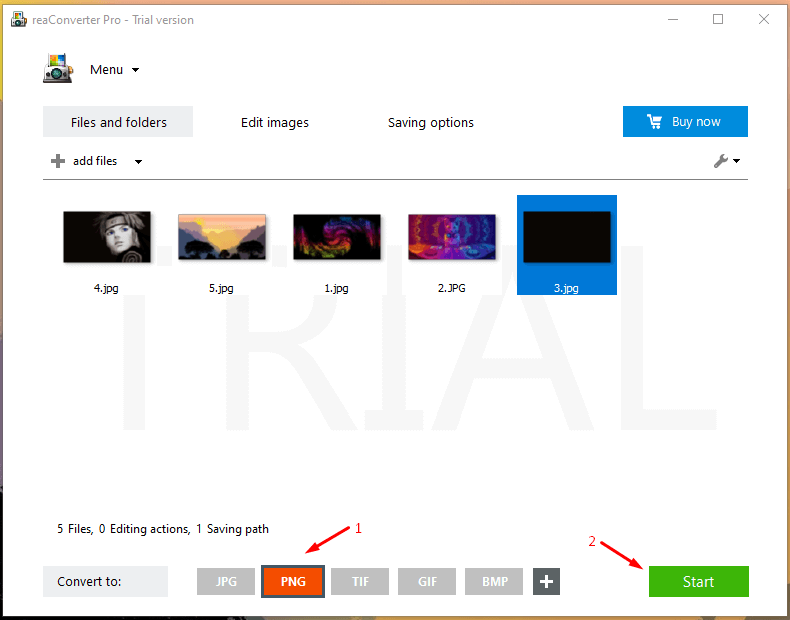 Click on the + icon to choose any other image format.
Step 4: Let the converter take time to process the images and convert them into another format.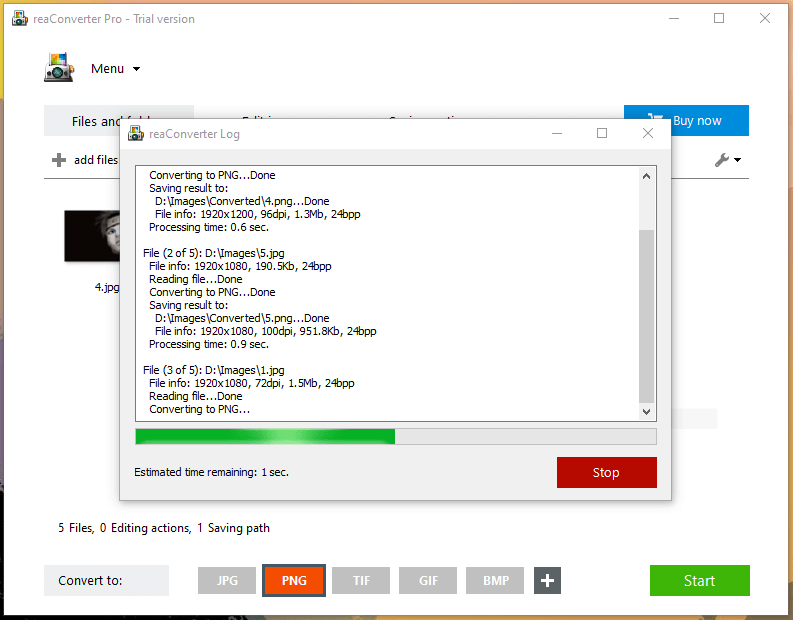 Step 5: Click on "Show converter files" to view them in a folder.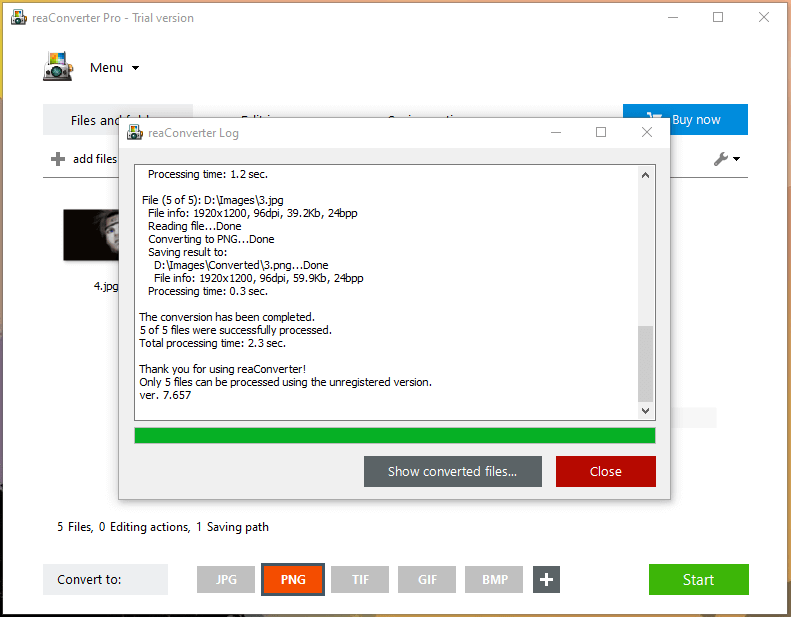 Step 6: All images will show up in a dedicated "converted" folder and it is saved in the source location.

Wasn't that easy? We have to appreciate the developers for making a straightforward solution. You don't spend hours figuring out how to use it and dive into the conversion process immediately.
Converted Images Quality
Output is an essential point for everyone, and reaConverter does not mess around with it. The program changed the format, but I could not see much difference in the output.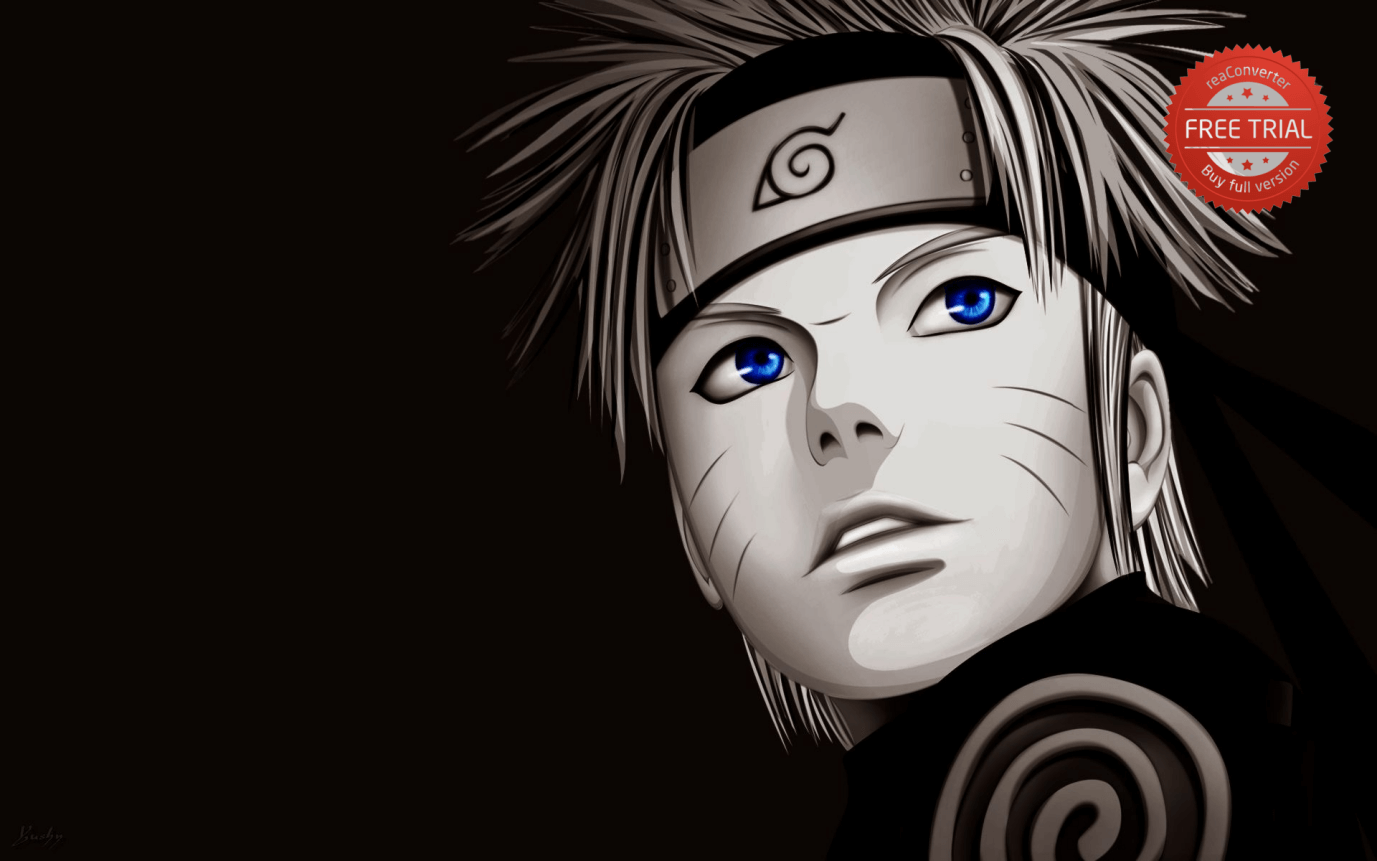 A. The quality didn't seem distorted or disturbed in any way.
B. The file size results were mixed.
The original file size was 192 KB, but the conversion was 900 KB.
Another case, where the original file size was 1.8 MB and the converted file was 8 MB.
PNG consumes more storage compared to other universal formats.
C. The image resolution didn't change.
The 1080p & 1440p images remained in same resolution after conversion. Don't worry about resolution tamper and continue converting without issues.
Make sure to free up space for the converted images because the file size increases and decreased depending on the format.
reaConverter Formats
reaConverter is a complete solution for home and commercial users. Of course, you will get the maximum format that exists in the system, and that's what we are going to talk about.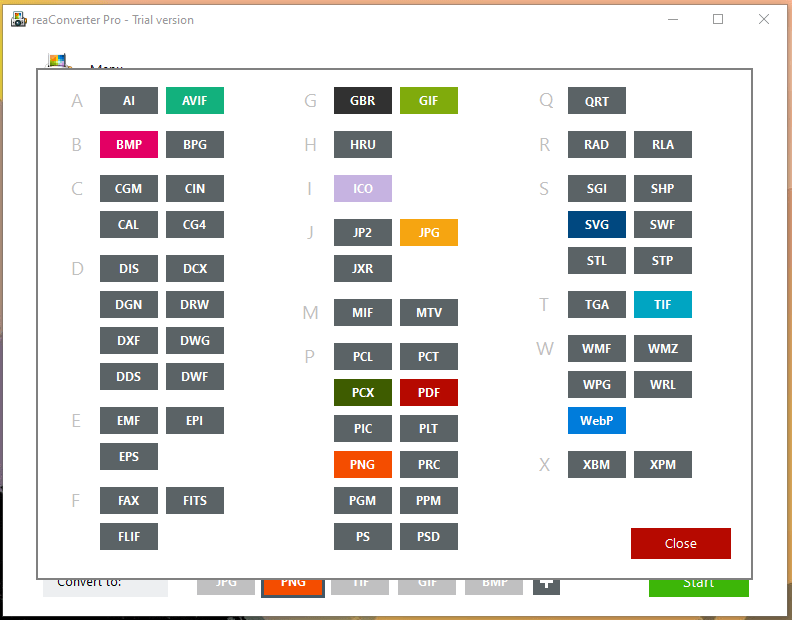 Click on the + button in the main panel, and you can access all other formats.
Universal formats such as JPEG, BMP, GIF, TIFF, PNG, etc.
You have over 50+ formats including DOC, DOCX, PDF, etc.
Remember, it can detect and convert the files that have been mentioned on the official site.
Image Editor
The package is equipped with an image editor. Users can edit the image and make minor changes before proceeding, and it will save you time.
Do not exceed your expectations because reaConverter designed the editor for basic tasks.
You can rotate the image, resize, crop, and more.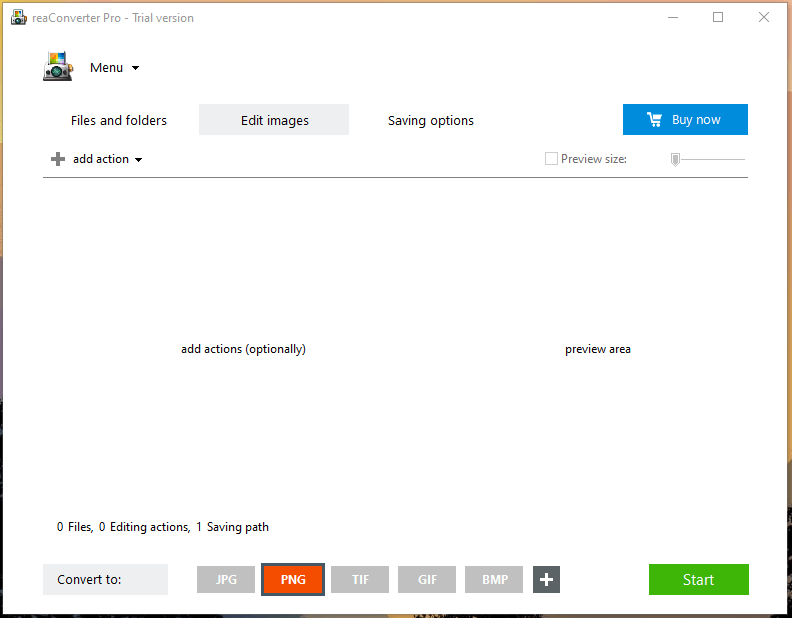 This is a basic image editor that will save you time and finish the task faster.
Why you should purchase a premium solution?
You don't have to purchase the license to test the features since you got a 14-days trial version. However, it does not have any limitation, at least, but they do add a watermark in the converted images.
All converted images have a big watermark, and it is visible.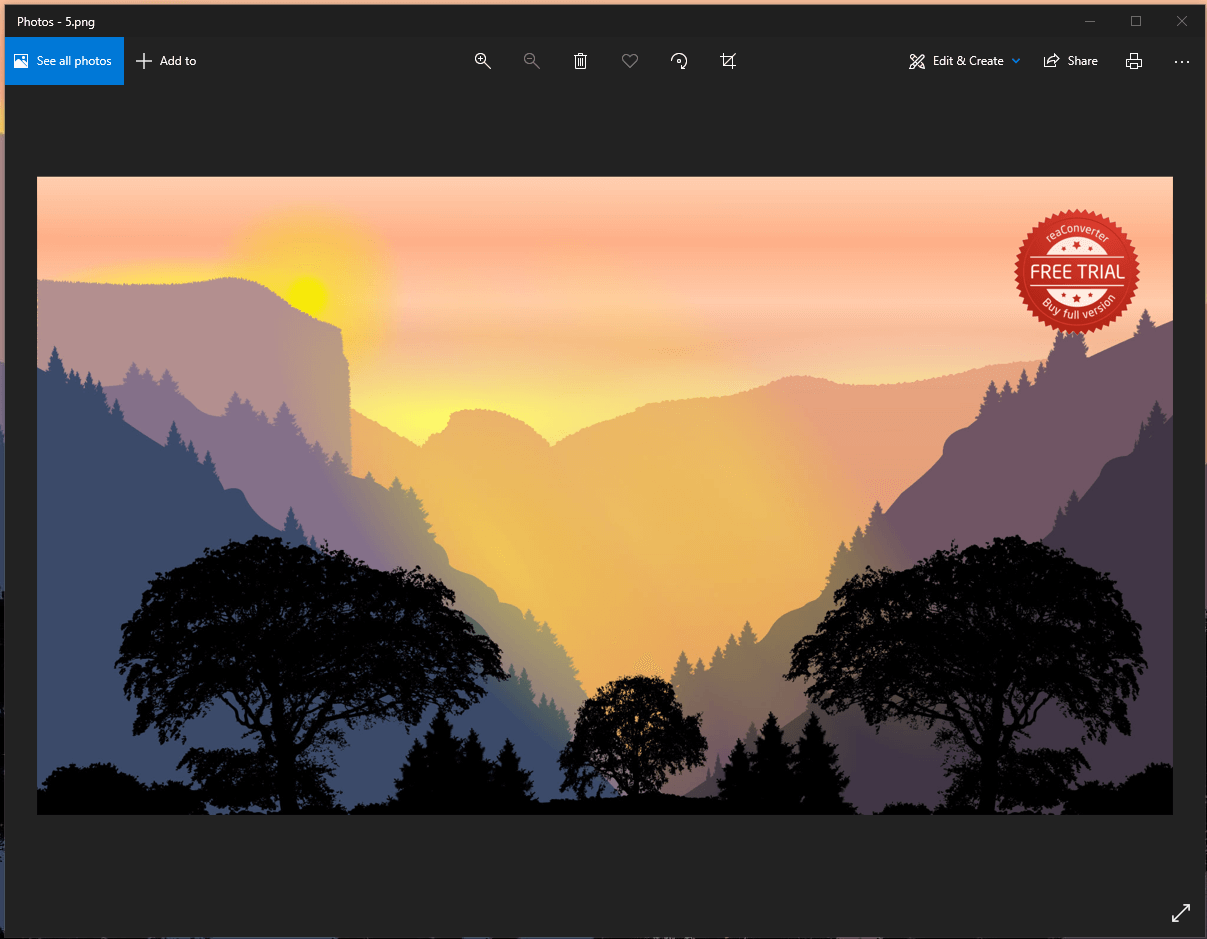 Lite (Free)
Standard ($14.99)
Pro ($25.99)
You can try the trial version for free without inputting credit card or debit card details. You don't have to create an account or any other sort, and try the features directly.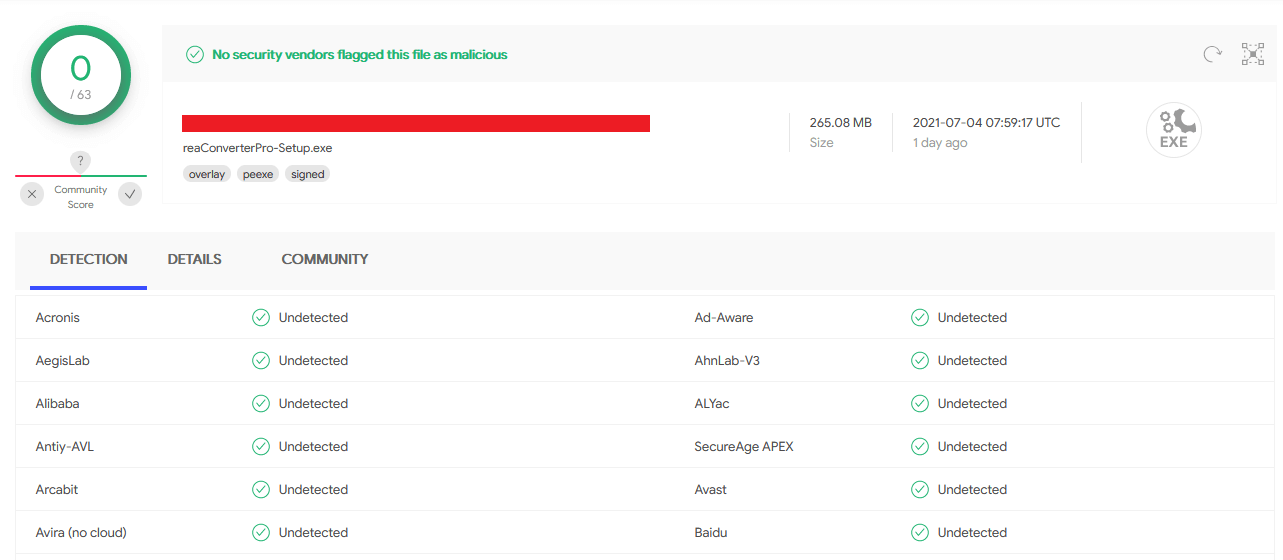 I have scanned the executable file on Virus Total, and it is 100% safe.
Bottom Line
reaConverter is a Windows program, and it will work flawlessly on an older machine running XP to 11. You can run the solution on low-end Windows machines such as 2 GB RAM, 1 GHz processor, HDD, and XP. Try the trial version for 14-days, and it should be enough to test the program and find out for yourself. Let us know what do you think about reaConverter in the comment section below.