ebooks have gained enough popularity over the last few years. It has now become a broadly embraced alternative to print literature. Kindle and Nook have become a common place to read these ebooks. But what if you want to read them on your Windows 10 laptop or PC? If you are looking for options to read these eBooks on your Windows 10 system,
here is the list of best Windows 10 PDF eBook readers.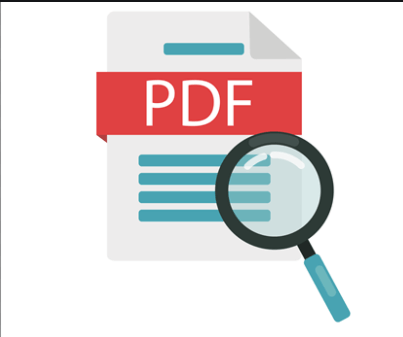 IceCream Reader has got a perfect UI design that is not at all a sore to eyes. It has a night mode, full-screen mode, ability to add bookmarks and totally intuitive. The night mode enables you to read in low light or no lighting at all without giving too much strain to your eyes. You can mange library of ebooks in PDF, MOBI, FB2, EPUB and other formats.
Calibre is a one-stop solution for all your eBook needs. It is more than just an eBook reader. It is a complete package that can help you do library management, convert eBooks into different formats, sync with eBooks reader devices and even let you find the best price for whatever books you wish to buy. One of its recent features is that it lets you fetch news from various websites.
Bibliovore is a stunning eBook reader for Windows 10 touch devices. You can sync all your books across all devices using OneDrive if you are using Bibliovore. You can read without glasses as it lets you change the font size of the text and text style too. You can add bookmarks, start reading from where you left, search within library and do a lot more things.
FBReader is an open-source eBook reader that is distraction free. It cannot open DRM-protected files as it open source but it supports major file formats including RTF, HTML, MOBI, FB2, LIT, PLUCKER, DOC, Plain Text and more. Though it doesn't have many features to boast about, you will love it for its simplicity.
Bookviser comes with a unique interface that supports bookmarking, highlighting PDF text with different colors, support for different formats and lot more. You can even get any book from Porject Gutenberg library for free. It has got a realistic page turning animation effect that will make you feel that you are actually reading a book. You can switch between day/night mode, look for word definitions and do a lot.
Freda is unique in supporting HTML as it can read HTML in eBook format. You can set bookmarks and annotations while reading. Every single thing from text's font color to its size is highly customizable, even the background color. You have to pay $2 to remove ads. You can get free ebooks from online catalogs like Smashwords, Feedbooks and the Gutenberg Project. You existing book collection can also be imported by using DropBox, OneDrive or Calibre.
Though Cover is dedicated for reading Comic books, it does an awesome job with ePub files as well. In terms of design, it is one of the finest PDF eBook readers in the list. It supports multiple formats including EPUB, CBZ, PDF, RAR, CB7 and image based books too. You can feed it images and Cover will show them to you as book. This is something perfect for comic books.
As the name suggests, it's an EPB reader, but a premium one. It is feature rich and costs you $2.49. You can easily manage local library of ebooks and also download ebooks from different online repository such as Gutenberg Project. The reader is totally customizable as you can customize everything from font to font size. The app supports touch as well.
Nook is a PDF eBook reader from world's largest booksellers – Barnes & Noble. It supports EPUB and PDF formats and offers an integrated store to buy not only books, but also magazines, newspapers and comics. The UI is simple and support all features such as bookmarking, highlighting and more.
The Bottom Line
These were 9 best Windows 10 PDF eBook readers you can install on your Windows 10 device and get an ultimate reading experience with the exclusive range of features they provide. Hope you find the right one.