Where can I get free digital worksheets for my classroom students?
Probably the best place to get free digital worksheets is in your file cabinet. You have a large collection of instructional content. Take what you've curated over the years and transform it into digital interactive activities delivered online. Now, before you say "that sounds like a lot of work and I'm a busy Teacher," in this article I am going to explain what an interactive digital worksheet is, and why it's so much better than a paper worksheet. I'll also show you the easiest and fastest way to make one with TeacherMade.com.
So gather up all your favorite worksheet PDFs, or download them from a free worksheet site, and let's see how to convert them into engaging activities in just a few minutes!
How to get free math & ELA worksheets
Raiding your file folders isn't the only place to get free content. Where else can you get free math and ELA worksheets? You can download K-12 worksheets from lots of sites around the Web. All you need to do is search for "K12 worksheets" or "5th grade math worksheets" or whatever else you're searching for, and you will find a number of choices available to you. Some of what's out there is pretty good. But no matter what, you'll be able to modify and improve any PDF worksheet once you convert it in TeacherMade.
What is an interactive digital worksheet?
In this article, I am using the word "worksheet" because it is recognizable to most people as one of those activities you do in the classroom, to reinforce something you have learned, or to help you practice. But nowadays, especially after the Pandemic, most elementary and middle school Teachers are learning more about moving their lessons online, and off of paper. They're moving more of their lessons online because students engage with online activities much better than with paper. Also, scholars have created a framework called S.A.M.R., describing how Teachers can use digital learning modes – like interactive digital worksheets – to substitute, augment, modify, and redefine lessons in ways that take advantage of digital technology to make learning experiences more engaging and educational.
Unlike paper worksheets, interactive digital worksheets have all the advantages of the Web. Students can interact with videos, audio clips, and Websites right on the digital worksheet, and when they answer questions they can get instant grading and feedback. These are all things that are not possible with paper.
So when I say "digital worksheet" what I really mean is an online learning experience that teachers can make with TeacherMade's authoring tools. What makes TeacherMade revolutionary is that it's so easy to make an online activity, any teacher can do it. One of the reasons it's so easy is that TeacherMade lets you start with an existing paper worksheet as a background.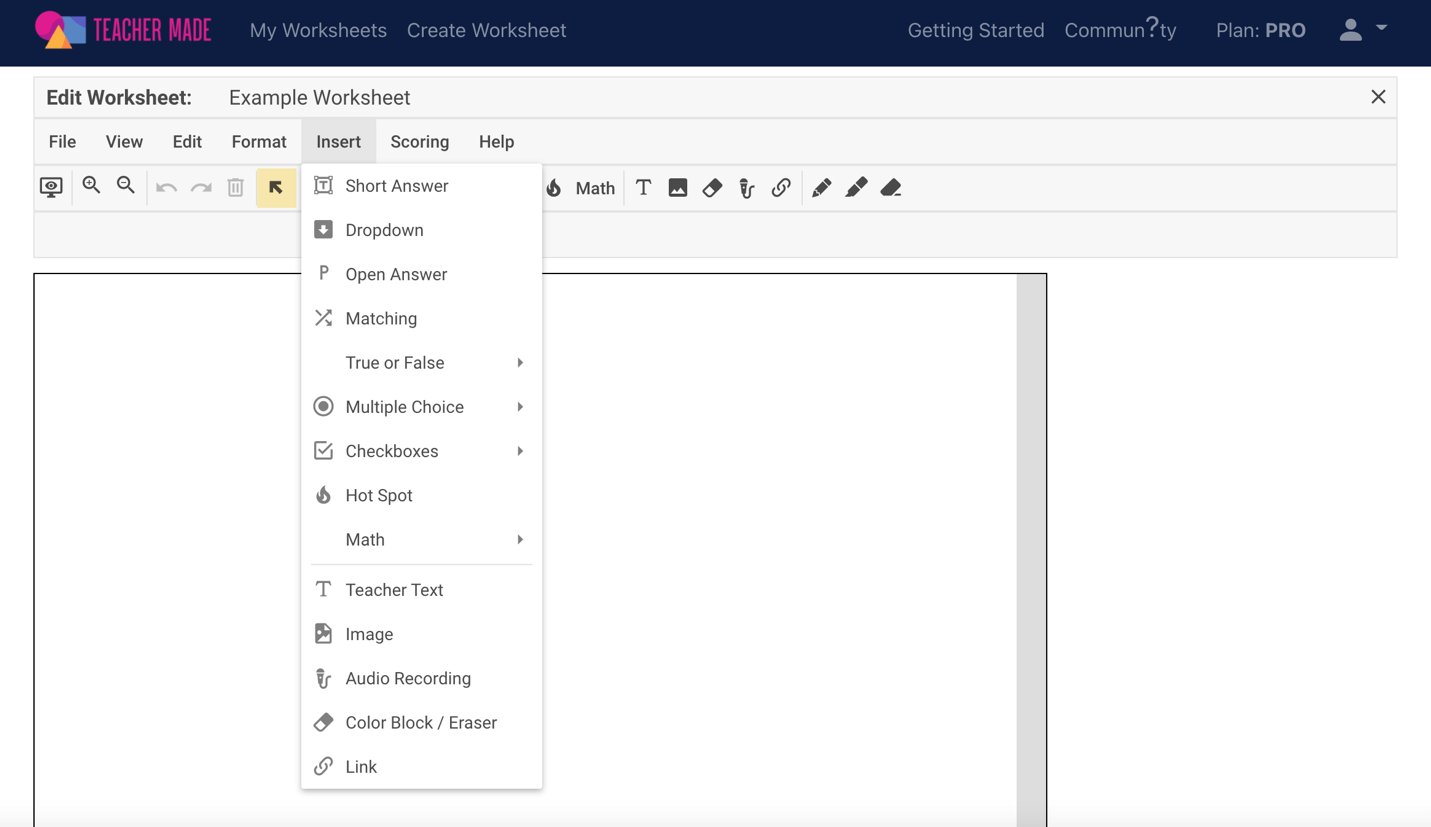 Figure 1: Question Menu
How do I make a digital worksheet on TeacherMade.com?
If you are wondering how to easily create free online activities for your students, one great way is to convert a PDF worksheet into an interactive digital worksheet on TeacherMade.com. You can either make your own interactive digital worksheet in TeacherMade's editor, or you can upload an existing PDF worksheet into the editor as a background, and then overlay any of 13 different question types on top, creating an online digital activity for your students. To add the questions, you just drag and drop them from the Editor's toolbar, right on to your PDF background.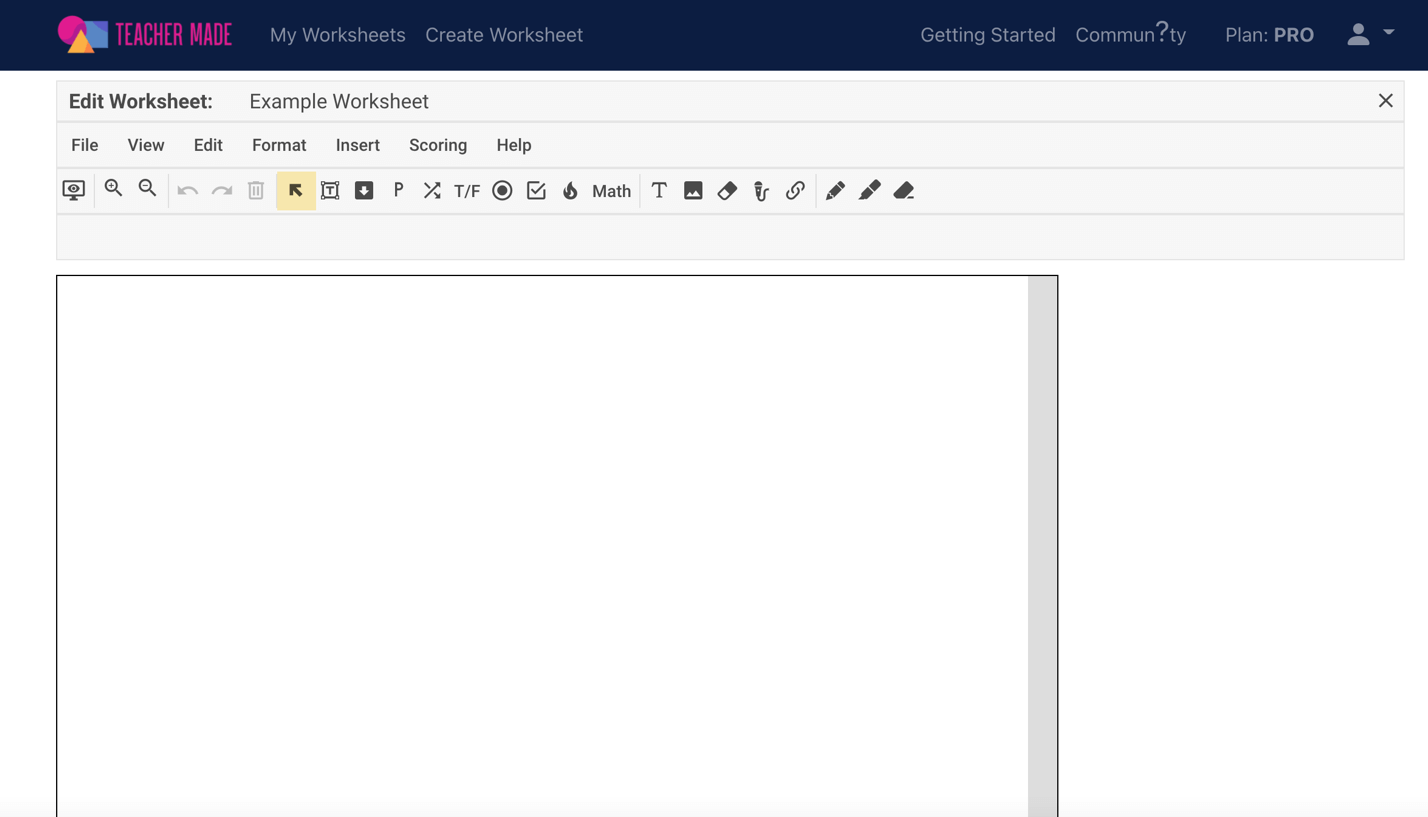 Figure 2: The Teacher Tool Bar
Can I use it for auto-graded quizzes?
If you are looking for an auto-graded assignment or quiz tool, TeacherMade has you covered. Lots of Teachers use TeacherMade digital worksheets for quizzes and tests, and the process is the same as for making a regular worksheet.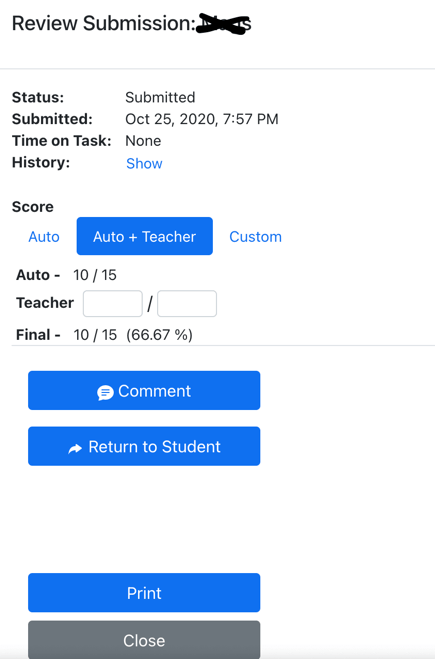 Figure 3: Reviewing a Student Submission
How do I make assignments in Google Classroom, Schoology, or Canvas?
TeacherMade works with Google Classroom, Schoology, and Canvas. You can even use it with Schoology's Speed Grader, and TeacherMade assignments and grades will sync with the grade books in those LMS systems. TeacherMade has numerous online resources, including a YouTube Channel with lots of videos on how to use TeacherMade, including how to manage assignments within your LMS system.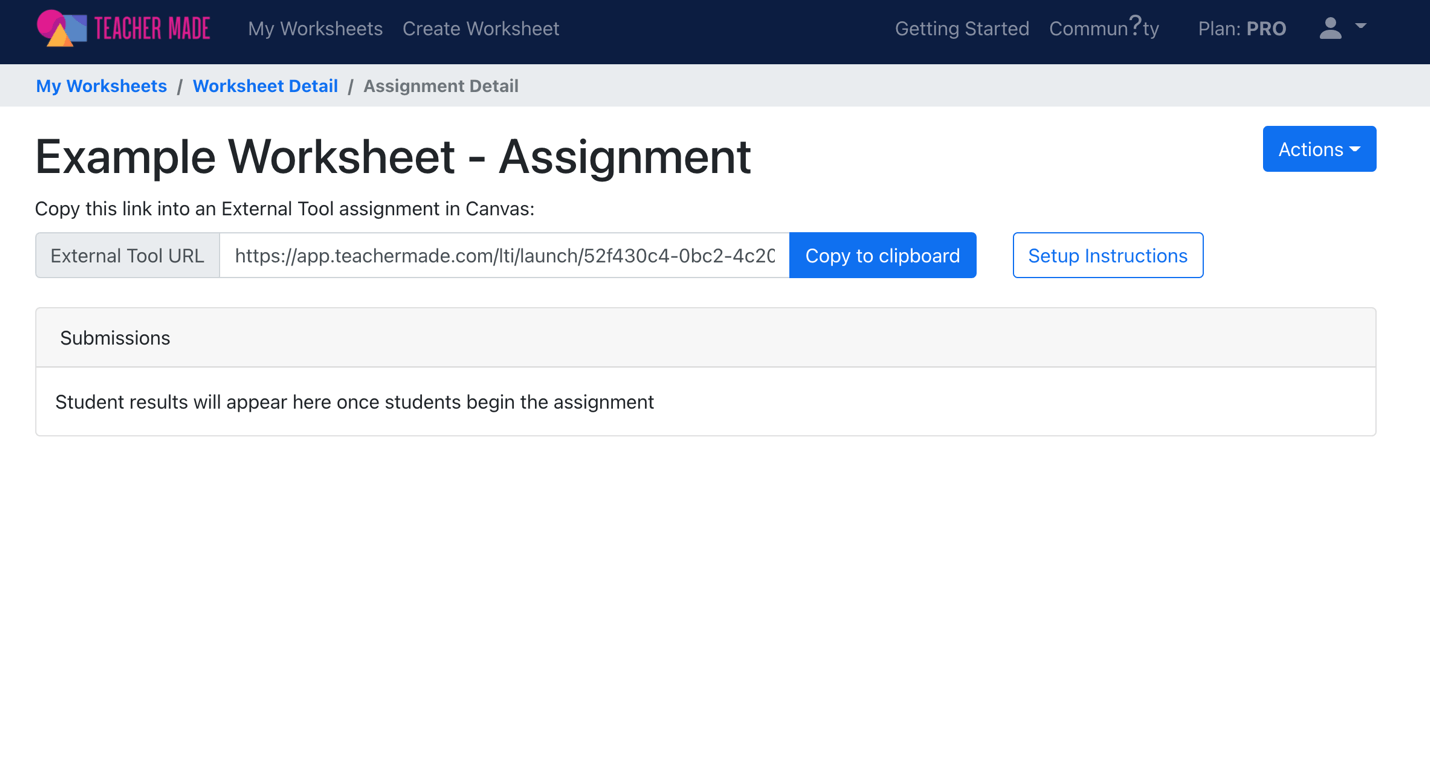 Figure 4: Creating an Assignment in Canvas
Conclusion: should you use TeacherMade?
Hundreds of thousands of Teachers have created more than 3 million interactive digital worksheets on TeacherMade in the last 10 months. TeacherMade gets great reviews on popular education technology blogs and has been reviewed by Teachers on sites like EdSurge and eLearning Industry. If you check out their Facebook page you can see what Teachers say about the company. There is also a Facebook group dedicated to sharing TeacherMade activities.
If you are a Teacher, home school instructor, or college professor who is looking for an easy way to create online activities for your students, then give TeacherMade a try!