Changes to the color palette in Windows 11 help give the operating system a more contemporary appearance. The Start menu is now in the middle of the taskbar, and virtual desktops, multitasking, and widgets have significantly improved. The imminent compatibility of Windows 11 with Android applications will provide even more strength to the operating system.
The Wireless Display feature in Windows 11 may help you multitask more efficiently by mirroring the screen of your Android device on your computer. This tutorial will show you how to turn your Windows 11 computer into a Miracast wireless receiver, allowing you to cast your phone's screen onto your computer without repeatedly switching between the two devices. In addition, this function will let you mirror your phone's contents onto your computer's monitor. Let's get going!
Does Windows 11 Have Screen Mirroring?
There are several options for connecting your Windows 11 Computer to external devices. Miracast is one such technique since it permits wireless multimedia streaming from a computer to a smart TV. This feature is not available for independent installation in Windows 11. Casting your screen to a mobile device that can receive it is a simple and secure method to share your screen wirelessly.
Enable Wireless Display on Windows 11
Wireless Display must be turned on in Windows 11 before you may mirror your Android device's display on your computer's screen. Some gadgets (like mine) may already have this function installed, while others may need manual installation. The following instructions will help you set up Windows 11's Wireless Display add-on in any situation.
Step 1. To access the Windows Settings menu, you can either press the Windows key + I on your keyboard or right-click the Start menu button on the taskbar and choose "Settings" from the list of available options.
Step 2. Click on "Apps" from the menu on the left side, and then select "Optional features" from the options available on the right side.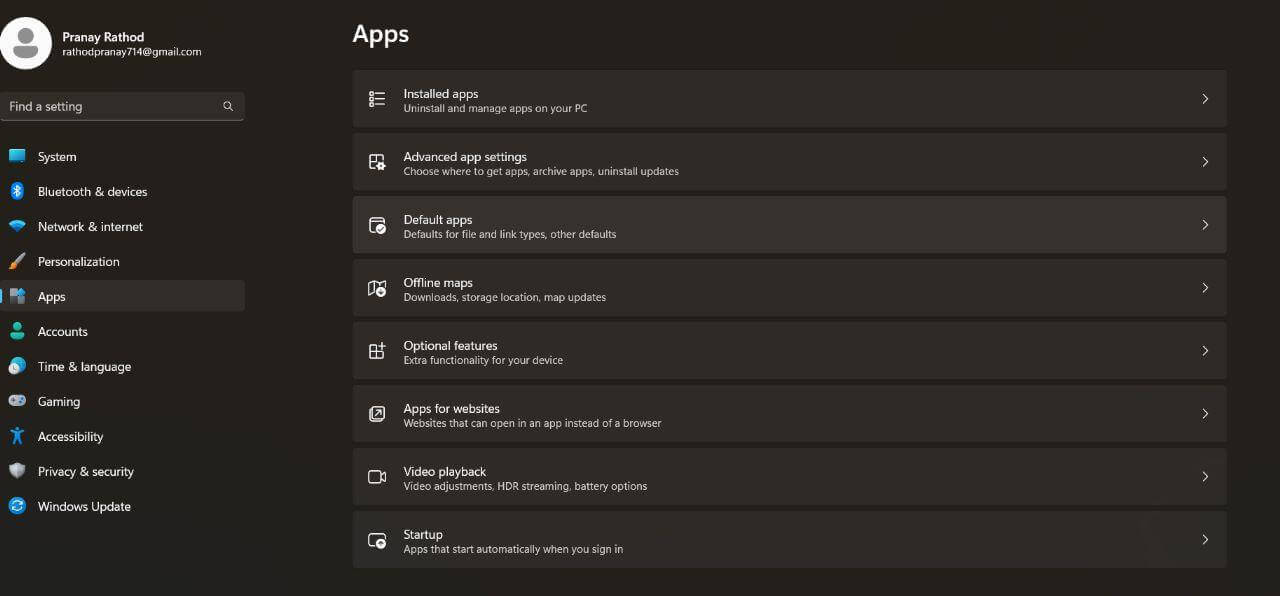 Step 3. To access additional features, click on the "View features" button next to the option to add an optional feature at the top of the page.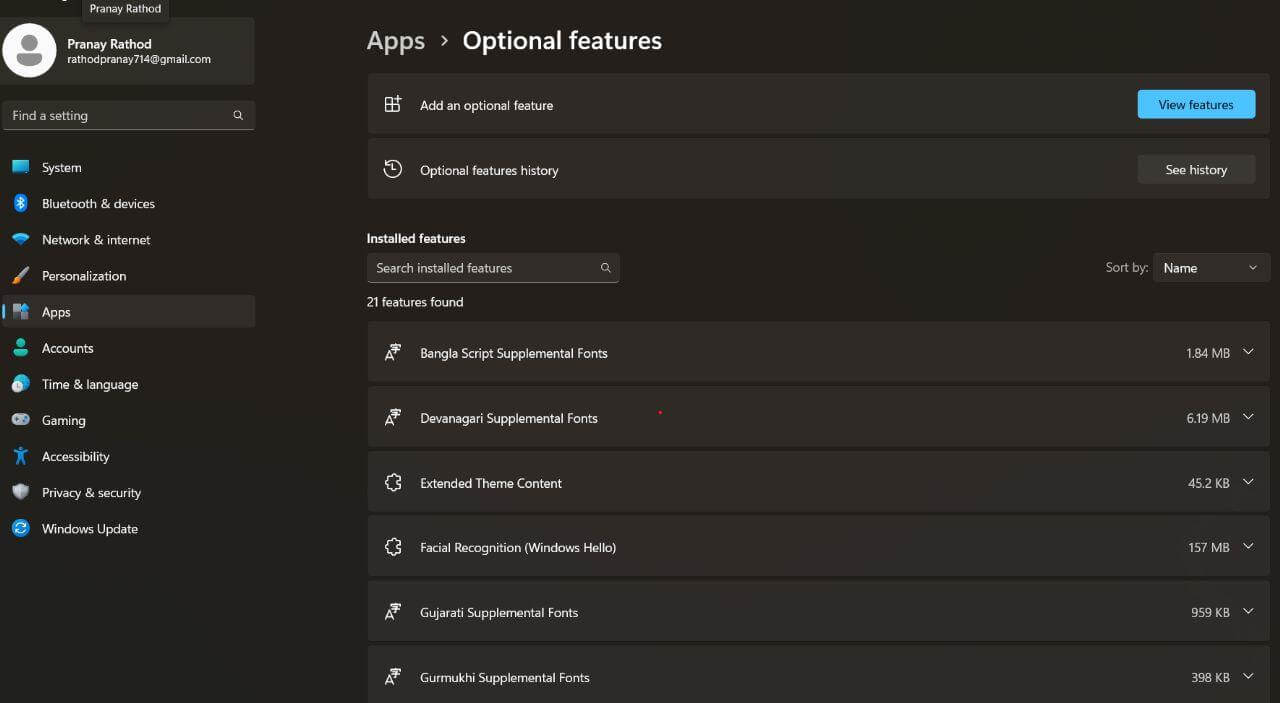 Step 4. To install the Wireless Display feature on your PC, you have two options: search for it or scroll down until you find it, then check the box next to it and click "Next." Finally, click on the "Install" button on the following page and wait for the feature to finish installing.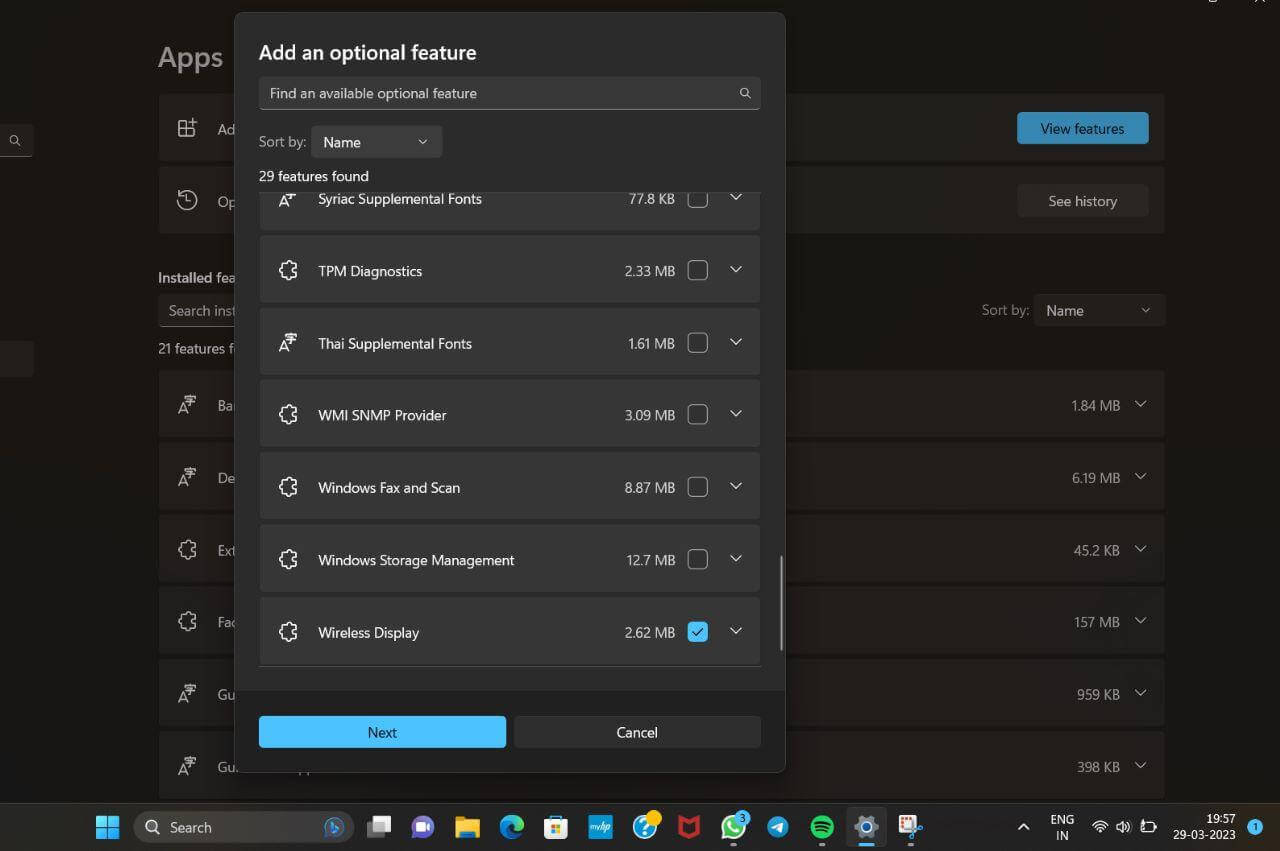 Use Wireless Display on Windows 11
The optional Wireless Display function allows you to mirror the display of other devices onto your computer screen through a wireless connection. Those who constantly move between computers and mobile devices may find this feature very useful. This function makes it simple to mirror the display of your phone onto your Windows 11 computer.
Now that we have successfully enabled the Wireless Display feature on Windows 11, let's explore the steps required to utilize it.
Step 1. To access the Projection settings, click the Start menu and search for it. Once located, open the settings to continue.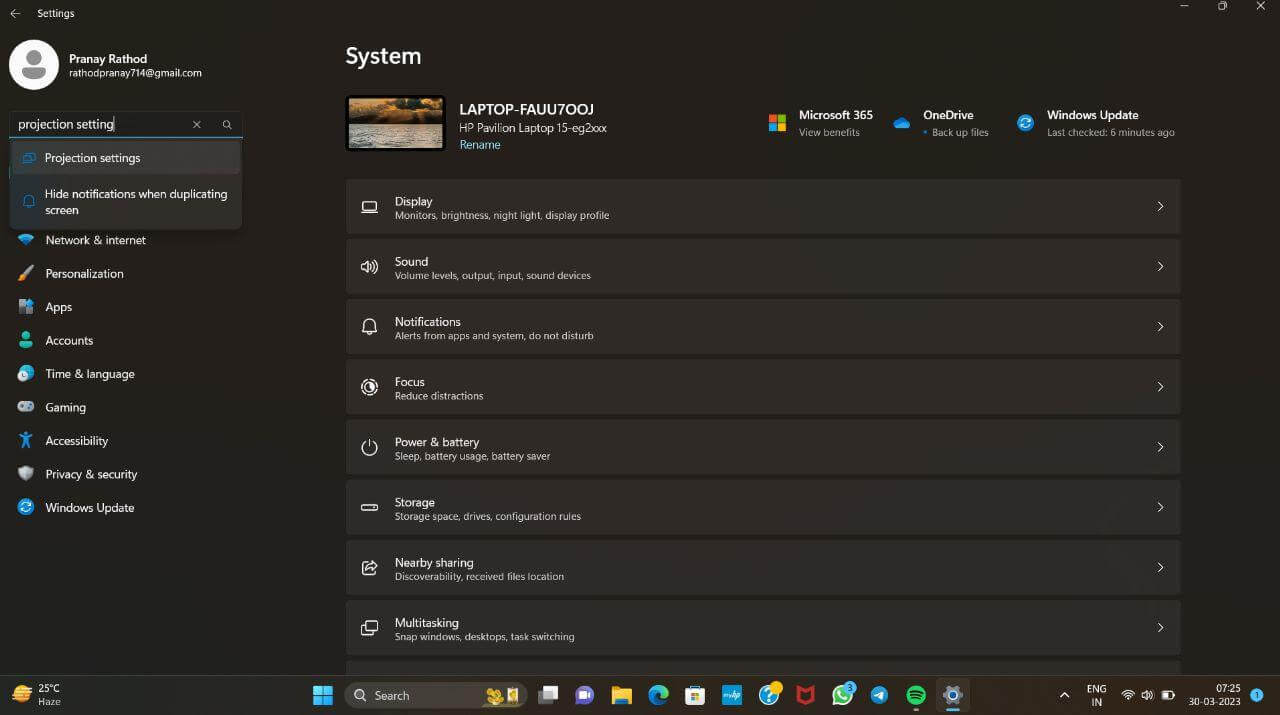 Step 2. A new Projecting to this PC window will open, where you have to select a couple of options to make your PC ready for casting.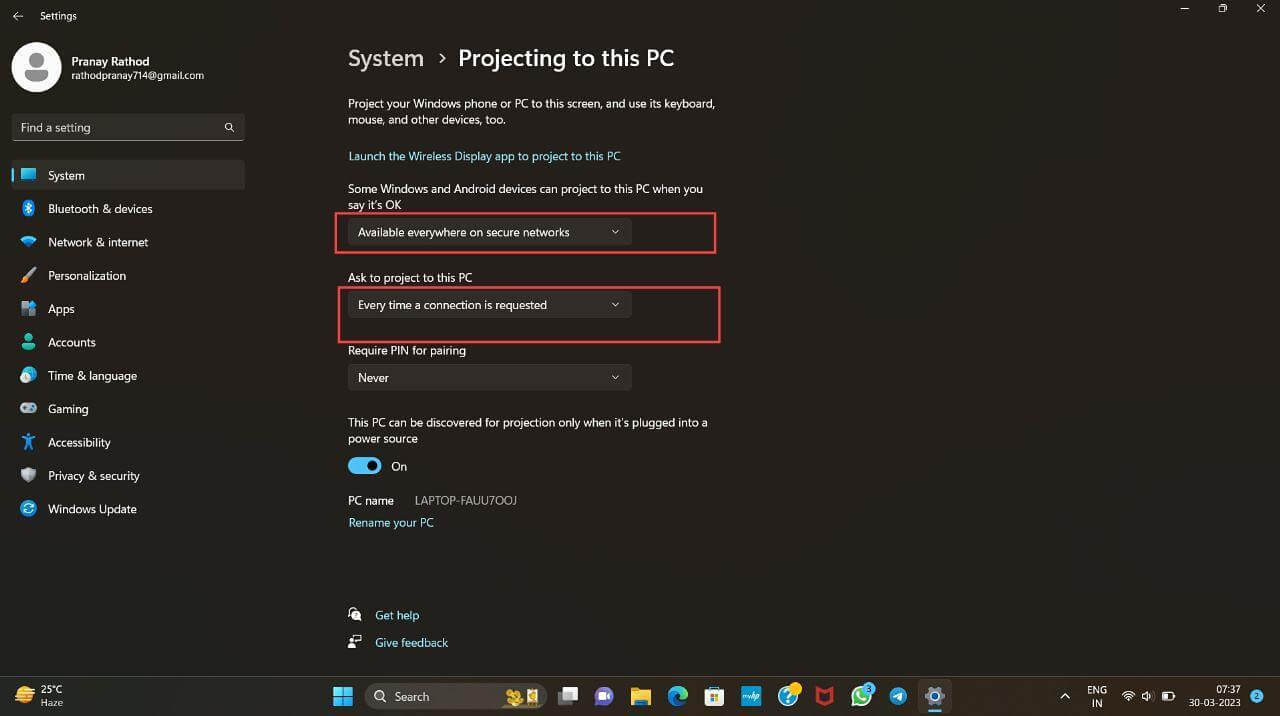 Step 3. Second, select the First time only option in the next drop-down menu that says Ask to project this PC.
Step 4. After selecting everything, click on the Launch the Connect app to project this PC link button on top.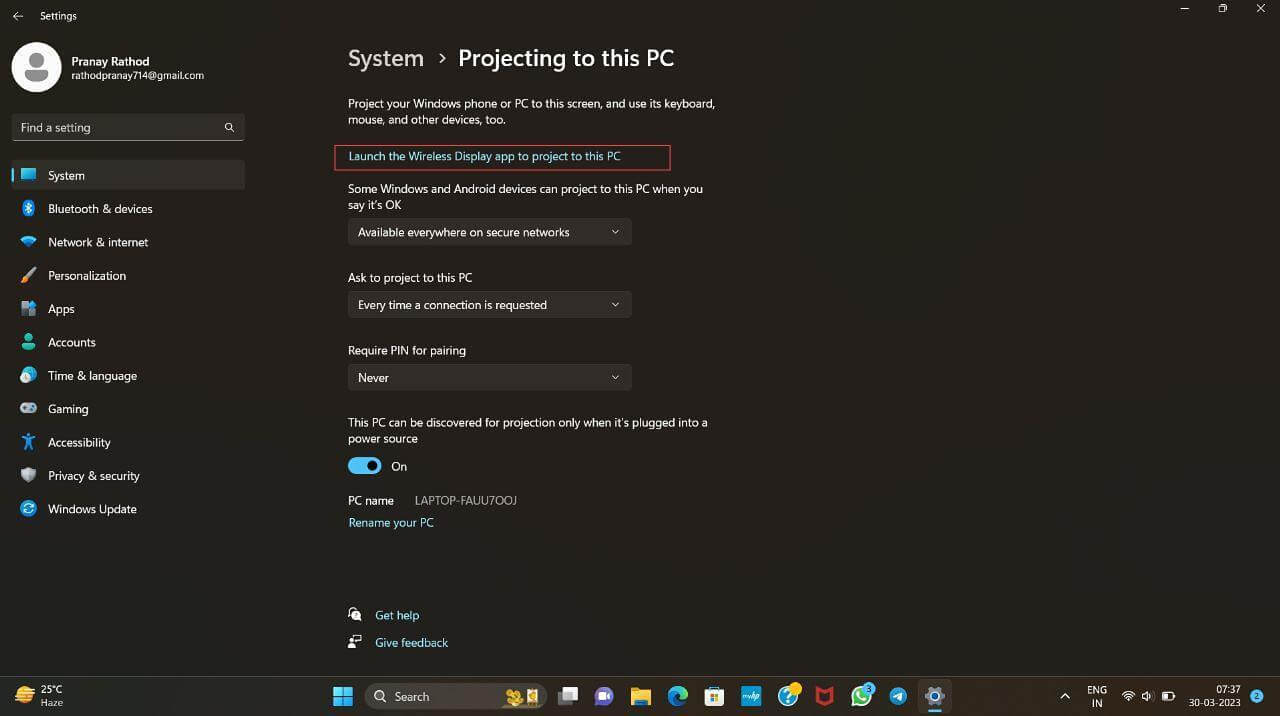 Step 5. A blue screen will show up the full screen, which indicates that your Windows 11 PC is ready for casting.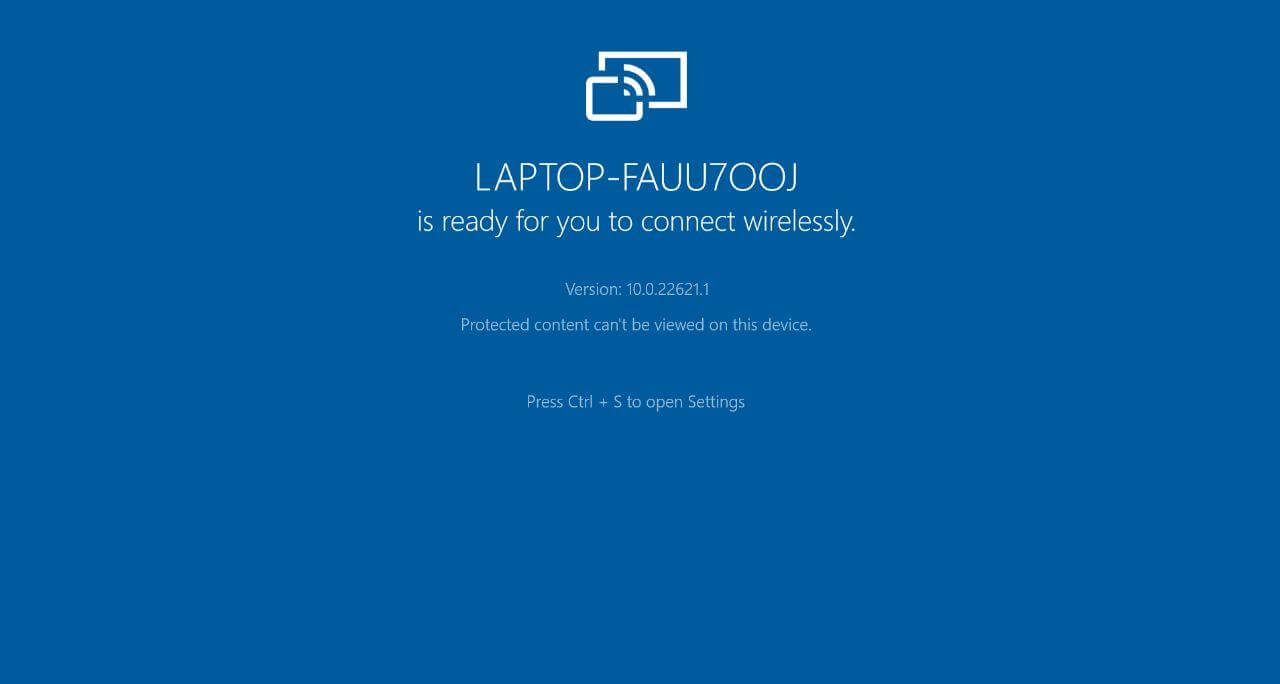 Step 6. Now, you can head to your smartphone and swipe on your phone's home screen to open the Quick Settings menu.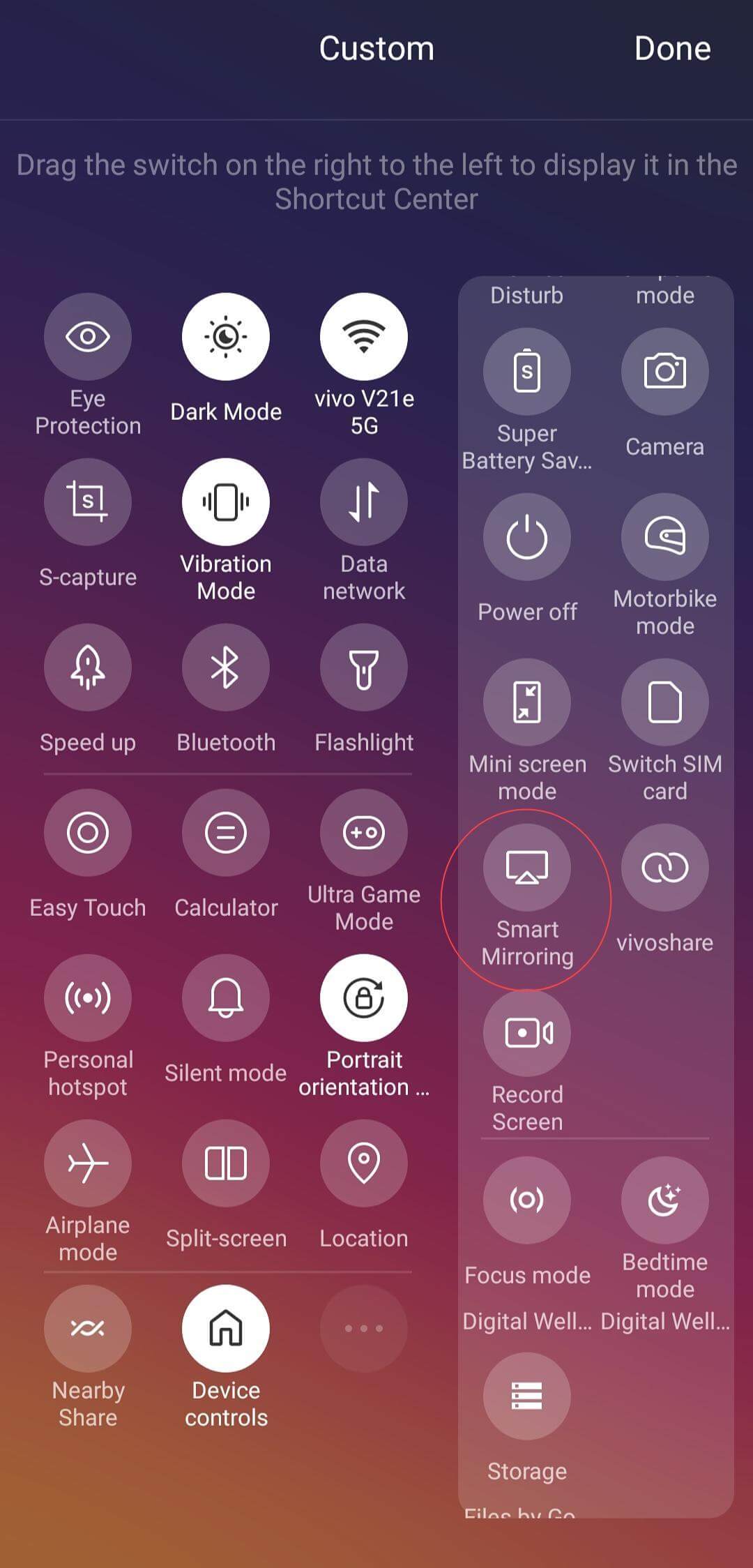 Step 7. From the Quick Settings menu, select the Screen Cast option. If unavailable, go to the Android setting and look for Cast/Mirror options.
Step 8. Note that your Windows 11 PC and Android phone should be connected to the same wireless network for casting to work.
Step 9. Select your PC from the list of wireless casting options available, and that's it! Your phone's screen will be mirrored onto your Windows 11 PC display.
Your Android Display will be Mirrored to Windows 11 Laptop or PC.
Conclusion
Using the methods mentioned above, you may effortlessly mirror the display of any Android phone onto the screen of your Windows 11 computer. The big advantage is that you don't have to install any third party application to mirror your phone to the computer. Hence, you can easily connect your phone to a big computer screen and enjoy all your activities.