We often complain about spending countless hours in mismanaged and unproductive meetings. But the bigger crime is spending countless hours in scheduling a meeting. The endless efforts we make in reviewing calendars, finding the best place to meet, adding meeting to the calendar, setting up call-in number and inviting all necessary attendees is a time-taking process. This process makes your meeting a big hassle before it actually starts.
Whether you are trying to find a perfect time to catch up with your busy team or looking for the best the best way to coordinate with your colleagues or clients, meeting scheduler tools can have your covered. Here is the list of some of the best online meeting scheduler apps you can try in 2020.
Sprtinful is a flexible, comprehensive scheduling solution that lets users create an on-brand web page for an instant, hassle-free booking under their domain name. Sprintful supports one-on-one meetings and group sessions and natively integrates with Google Calendar, Outlook, Office 365, SMS, Zoom, Google Meet, and many others, including custom code.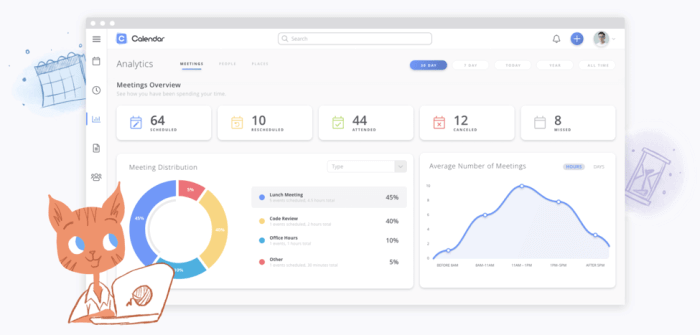 Calendar is a popular online meeting scheduling app that is available for both Android and iOS and also has a web version. The best part is that it uses AI to learn your scheduling habits and can take over the tasks of inviting your attendees and scheduling meetings on your calendar. Events can be created in just a few clicks. Once the event has been scheduled manually or automatically, it can be added to your calendar and anyone who confirmed the meeting.
The app works well with Apple Calendar, Google Calendar and Outlook as well as integrates well with many business tools. These tools include email, productivity platform, sales tools and more. You can get exceptional meeting features if you go for its paid version.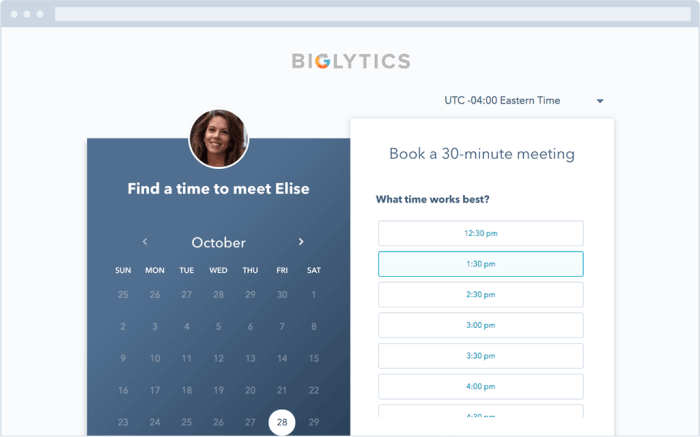 Most of you have heard about Hubspot and might be using it as well. For those, who don't know about it, Hubspot is crafted to help users schedule appointments, without back-and-forth emails. It provides users with personalized booking link which they can share through email to invite the people to book time based on availability. When a meeting is schedules, it gets added to users' calendar.
Like most of the meeting tools, Hubspot integrates with Office 365 Calendar and Google Calendar. But what is more special about it is that it connects with Hubspot CRM- which is free forever. Hubspot CRM create a new record contact record for every new meeting. This feature comes handy for people working in sales.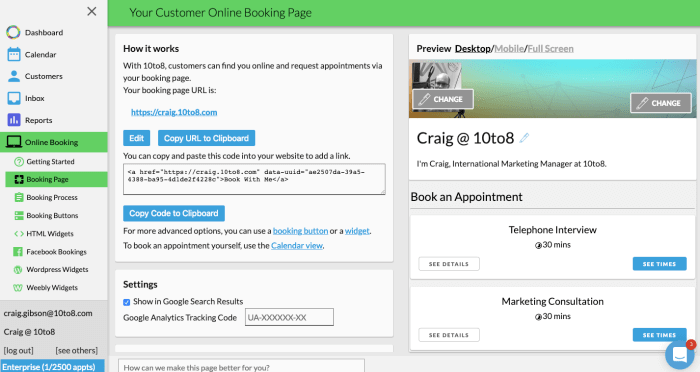 10to8 is an awesome meeting scheduling software is more feature rich as compared to other software tools available in the market. Automate email alerts and smart SMS for appointments to reduce the risk of missed appointments. In case of any changes or cancellations, you are notified immediately helping you to adjust your availability for other clients.
It has two-way chat integrated with your personal calendar ensuring clear real-time message exchanges with your clients. The app integrates well with your Google Calendar, Outlook, iCal and Exchange. Any new entry to your calendar is synched really quick on 10to8, giving you total visibility across your schedules and appointments. You will be amazed to know that 10to8 integrates with 500+ apps including Zoom, PipeDrive and more.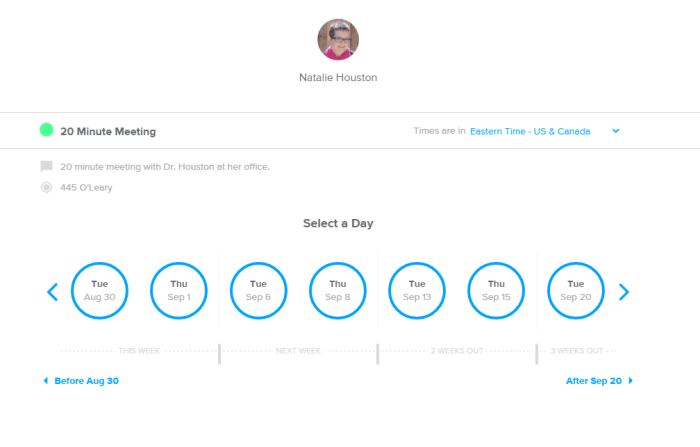 Calendly is one of the most adopted and lowest-fit online meeting scheduling tools that can help you boost the efficiency of your sales team and boost your company's revenue by eliminating the back and forth of scheduling demos and sales meetings. Once you have sent the meeting link to your leads, Calendly takes care of the rest showing your availability based on rules created by you.
It sends invite to you and your leads once the meeting is scheduled and automates reminders and reminders to reduce the no-show rates. Calendly works seamlessly with your current tech stack that might include Zoom, Salesforce, GoToMeeting and more.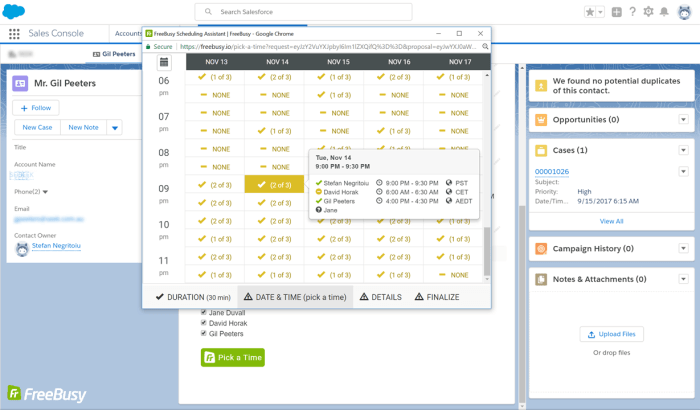 FreeBusy lets you find the time and schedule meetings with external and internal teams in just 60 seconds. You can create live meeting polls, preset meeting description, suggest few time slots to your prospects, and even poll external participants to vote on preferred time while you share the availability to internal participants. The changes to the calendar for internal people will be reflected in real-time in the poll options. FreeBusy is a tool to expect more.
The Bottom Line
If you are looking to make your sales team more productive, you ought to use these online meeting scheduling tool that can save a lot of time in juggling between the availability slots and meetings scheduled. Try any of the above listed tool and see the results.