10 Best Apps to Earn Money from iOS & Android
Online investing is now more simple and profitable than ever. You can see a huge number of reputable companies competing on the basis of their best offerings in order to attract new investors and get them to stay on their platforms. 
High-quality apps have an influence not only on our lives but on companies as well, creating an IT staff augmentation, which increases the general economic level. 
As the competition continues to grow, we have created a list of the best apps to earn money. You can decide which one to try based on your goals and preferences.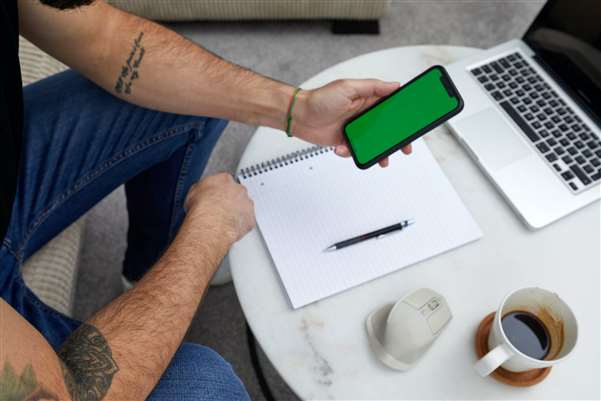 Coinbase is a cryptocurrency exchange and wallet at the same time. Here users can easily sign up, make a deposit and start buying and selling the most valuable cryptocurrencies like Bitcoin or Ethereum. 
Useful features: instant purchase, insurance deposits. The Shift Card is a special VISA debit card issued by Coinbase to all of its users. Two wallets – Standard (for beginners) and Multisig Vault (for advanced).
Platforms: iOS & Android
Personal Capital is a free financial management tool. It serves to track your income, expenses, income from stocks, and everything related to your finances. Available for multiple gadgets, allowing you to track your investments anytime, anywhere.
Useful features: Investment Check, Budgeting, Retirement Planning, Education Planning, 401 (k) Parser, Upcoming Invoices, Asset Allocation Target, Email Notifications.
Platforms: iOS & Android
Motif is an investment application, a rare combination of a broker and a portfolio manager. Here investors can trade at a very low price ($4.95). Users can trade motives, custom ETF collections, or stocks.
Useful features: Creator Royalty Program, Portfolio Monitoring, Position Tracking, Custom Motives, Built-in Motives, Instant Deposit, Trade Alerts, Scheduled Transfers. Horizon Motifs create a stock ratio based on your time horizon.
Platforms: iOS & Android
CNBC is a comprehensive application that provides investors with all the financial information they need. The app tracks stocks and stores them in your watchlists. You receive global market quotes daily and you don't have to look elsewhere for information.
CNBC does not support direct trading. However, it is a great tool for investors to stay close to their brokerage platform.
Useful Features: Stock Alerts, Business News, Live Streams, Watch Lists, Interactive Charts, Live Quotes.
Platforms: iOS & Android
Betterment is a high-performance app that manages over $13.5 billion in assets and has over 300,000 users. The company offers two different options – Betterment Digital and Betterment Premium. Based on your skill level and goal, you can choose any of the plans mentioned.
Useful Features: In-App Tips, SmartDeposit, Socially Responsible Investing (SRI) and Smart Beta Portfolio, Charitable Donations, Custom Asset Allocation.
Platform: iOS & Android
Information investment application, mainly used for stock monitoring and simplified financial account management. Many apps like this are too confusing for new users, but Bloomberg is not. Navigation is very simple and all data is clearly presented.
Useful features: Profile Overview, Trade Tasks, Engagement Creation, Custom Reports, Cloud Computing, Simple Email Templates, Database Sync with online donation forms.
Platforms: iOS & Android
ETFmatic is a European application designed for the implementation of ETF investment portfolios. It is a well-organized program for users who want to avoid spreadsheet updates and hidden fees. This app is geared towards the future of your investment and using this tool will create long term goals for your business.
Useful functions: Automatic Investments, Unlimited Virtual Funds, Tax Wrappers, Tax Monitoring, Individual Distribution, Multi-Currency.
Platforms: iOS & Android
TradingView is designed specifically for experienced traders looking to share crypto signals and experience. The app creates and analyzes stock charts and shows the latest results that you can use for your next trade. You can also get information on many types of assets such as commodities and currency pairs.
Useful Features: Fibonacci Correction, Technical Analysis, Trading Signals, Live News, Watch Lists, Chart Analysis, Stock Viewer, Pine Script, Trading Simulator, Trading Rates.
Platforms: iOS & Android
The AI-powered app is known to be ideal for millennials, although it's suitable for every user looking to avoid overspending. Instead of investing, this app will help you save money that you can use on your investment. By collecting all the details of your financial accounts, it indicates your unnecessary expenses and subscriptions.
Useful features: Fee Tracker, Debt Reminder, Budget Limit, Find and Cancel Uneconomic Subscriptions, Track Monthly Progress, Countdown to Payday.
Platforms: iOS & Android
A peer-to-peer application that allows users to invest in small businesses in the UK, US and continental Europe. Apart from being a high-quality investment application, it is also very effective in building and managing a portfolio.
Useful features: Balanced and Moderate Lending Settings, Autobid, Funding Circle ISA, Customizable Notifications.
Platforms: iOS & Android
The Best Apps to Earn Money: Conclusions
I suppose that many people don't believe that good investment app can manage your finances, and it will help you to save money. And if this app can give you an opportunity to invest money in stocks, for example, you will be able to earn more. 
The key is your attention and the quality of the app. If you use an official and trusted one, you will be in profit anyway because everything in our life needs management, and it is okay if you can't deal with it with no help.
So, check our list one more time, choose the suitable app and start planning your future life!