Digitalization has changed the way how people used to meet their clients or bosses or co-workers. We have advanced tools and software to organize meetings. If you are an iOS user, then MeetingMapper is the perfect solution for you if you are looking for a meeting organizational app. It's an advanced app that is designed to schedule, organize and manage multiple meetings of the users.
What is MeetingMapper?
MeetingMapper is an advanced meeting manager app which is designed for the professionals who have to attend multiple meetings in their work time. It's like a personal organizer who can manage and organize your meetings within your smartphone. You don't need to have a personal assistant to keep things organized for you. Just keep this app handy in your mobile phone and you will be good to go with it.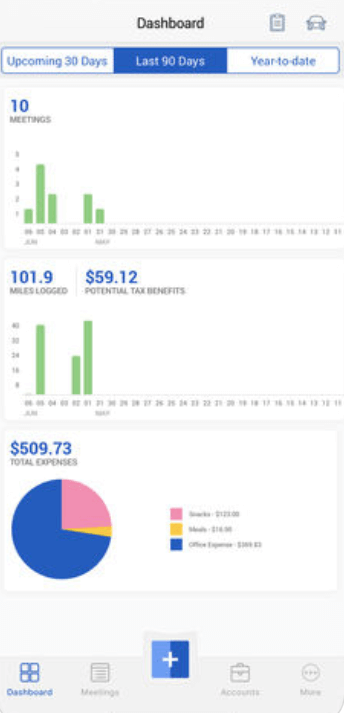 Meeting Mapper uses advanced technologies to schedule, execute and follow-up all your meetings on your iOS device. The user-interface of this app is very easy and anyone can start using this app with basic knowledge of an app. You need not use multiple mobile apps for the same, it's an all-in-one app that combines different tools to keep things at one single place.
Meeting Mapper app is designed to meet your requirements from a personal assistant or a manager. The app offers a bunch of extraordinary and advanced features for the users of all types.
Since the app uses multiple advanced tools, you can make use of each of the available tools for a variety of purposes. You can add stances, set up the meeting location, add timing for the meetings, fetch the additional details of the meetings and much more from one single app.
Basically, the Meeting Mapper app offers three different stages to organize and manage multiple meetings. Let's discuss these stages to know the functionality of the app.
This is a core stage in the app which lets users schedule, execute and follow-up meetings. Here, users can track down every single information about the meetings, the people associated with it with their current locations. The app works brilliantly well for users to keep things organized and well-managed.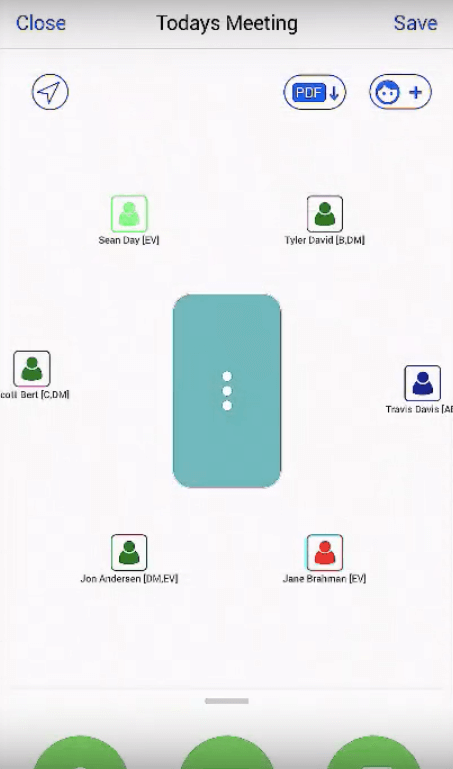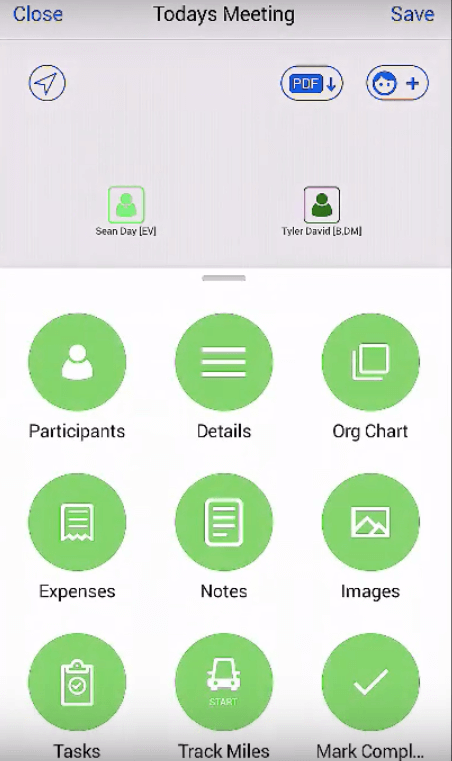 The app serves an intuitive interface which makes it easier for the beginners to use this app and its features effectively well. All the participants and meetings can be viewed from a single Window of the app.
The app lets you view Participants, Details, Org Charts, Expenses, Notes, Images, Task, Tracking Miles etc. The app is full of advanced tools to make your meetings hassle free.
You can simply add a + button to add new participant, details, location etc. to a particular meeting. The app updates information in real-time and you can even download a copy of it in the PDF format using the PDF button.
This section navigates you to the meetings of different locations by tracking down your information. This feature of the app works automatically for you and it keeps all the data of your meetings updated with the location. It tracks your business and meeting related mileage for various purposes.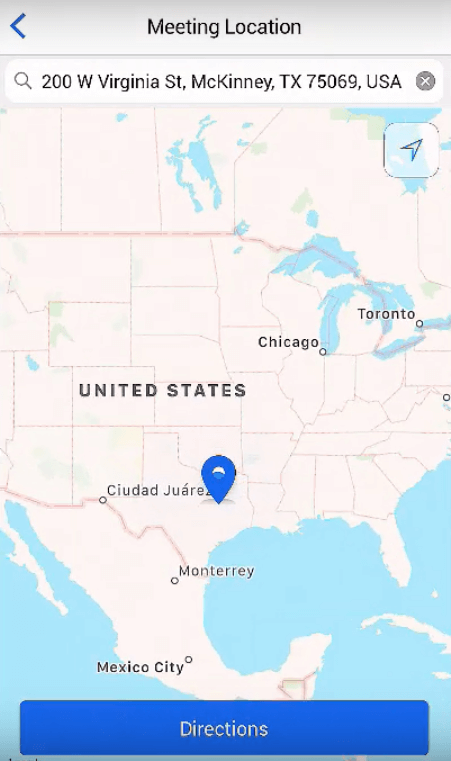 The best part of this app is it lets you view the current location in a map. You can follow the map to reach out to the destination by following the navigations. You just need to click on to the name of the participant or meeting to track down the location and follow it.
Organizing and Participating in various meetings cost you a lot and this Meeting Mapper app is designed to manage your expenses for each meeting. You can set up things and tracking feature as per your needs and the app will itself start tracking all of your expenses. This is an essential thing to do if you are a serious business person.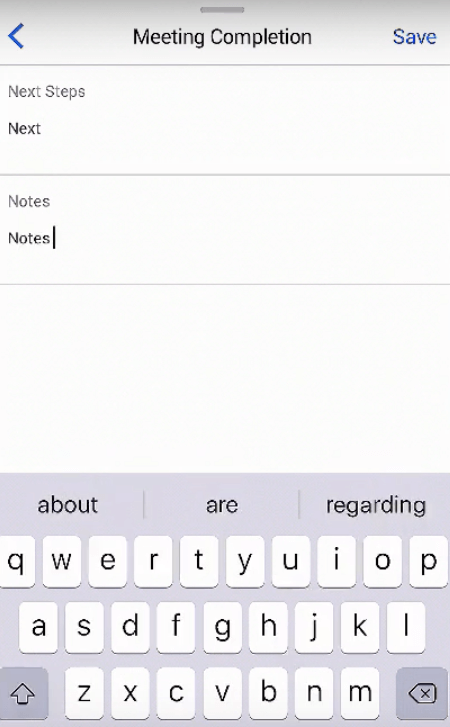 Availability:
The Meeting Mapper app is specially designed for iOS users. The app is compatible with Apple's iPhone and iPad devices. Interestingly, the app saves your meetings' data, financial information and other sensitive information securely over the cloud. You can access all the details from remote locations with your account's credentials.
Pricing:
Meeting Mapper appis available with two different plans for the premium users. For beginners, the app lets you use it and try out all its features and functions for free for 14 days. If you are satisfied with the app, you can move on to the premium plan of the app.