Expensive club memberships are a waste of money especially if you are running a business. To make the most of your vacation, it is essential for you to have your bookings done in advance. Thankfully, we have a number of mobile apps that let us book different services of hotels such as special rooms, beach lounges and many more right from a mobile app. If you love to spend most of your vacation time on a beach or pool chair, then Solay App is there to help you out.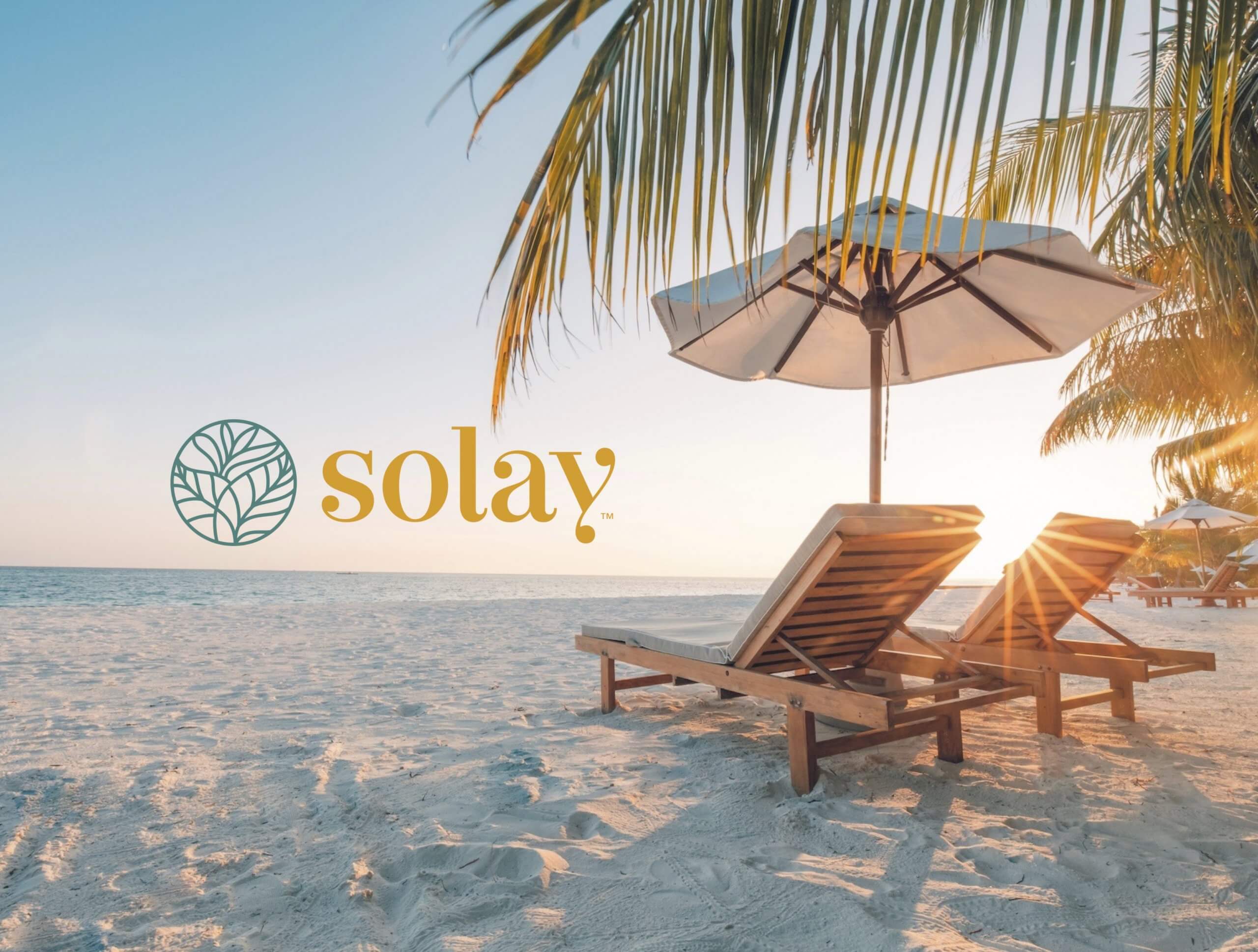 What is Solay App?
Solay App for iOS is a revolutionary app for those who like to have a special beach chair booked at their favorite resorts across the globe. Everyone deserves to be treated well and get the best experience.
The app is designed to allow hotel and resort guests reserve lounge chairs through a mobile app. The app lets users reserve the perfect lounger in advance through a real-time mobile app by exploring the list of available resorts.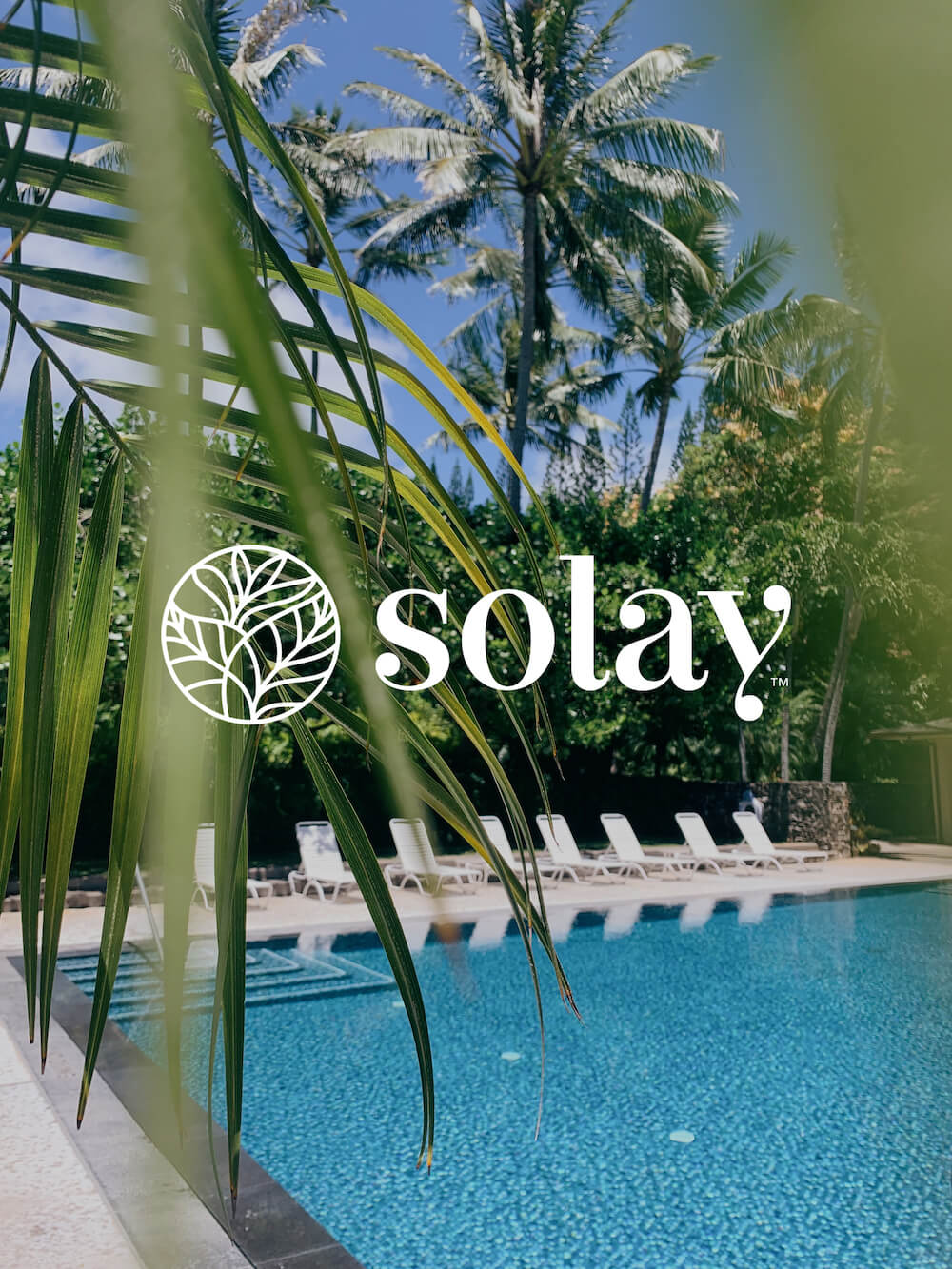 Unlike other apps, the aim behind coming up with this platform is to reserve beachside or poolside lounge chairs without any hassle in advance. Participating hotels and resorts manage well to keep proper social distancing so that you can enjoy a worry-free vacation.
Key Features: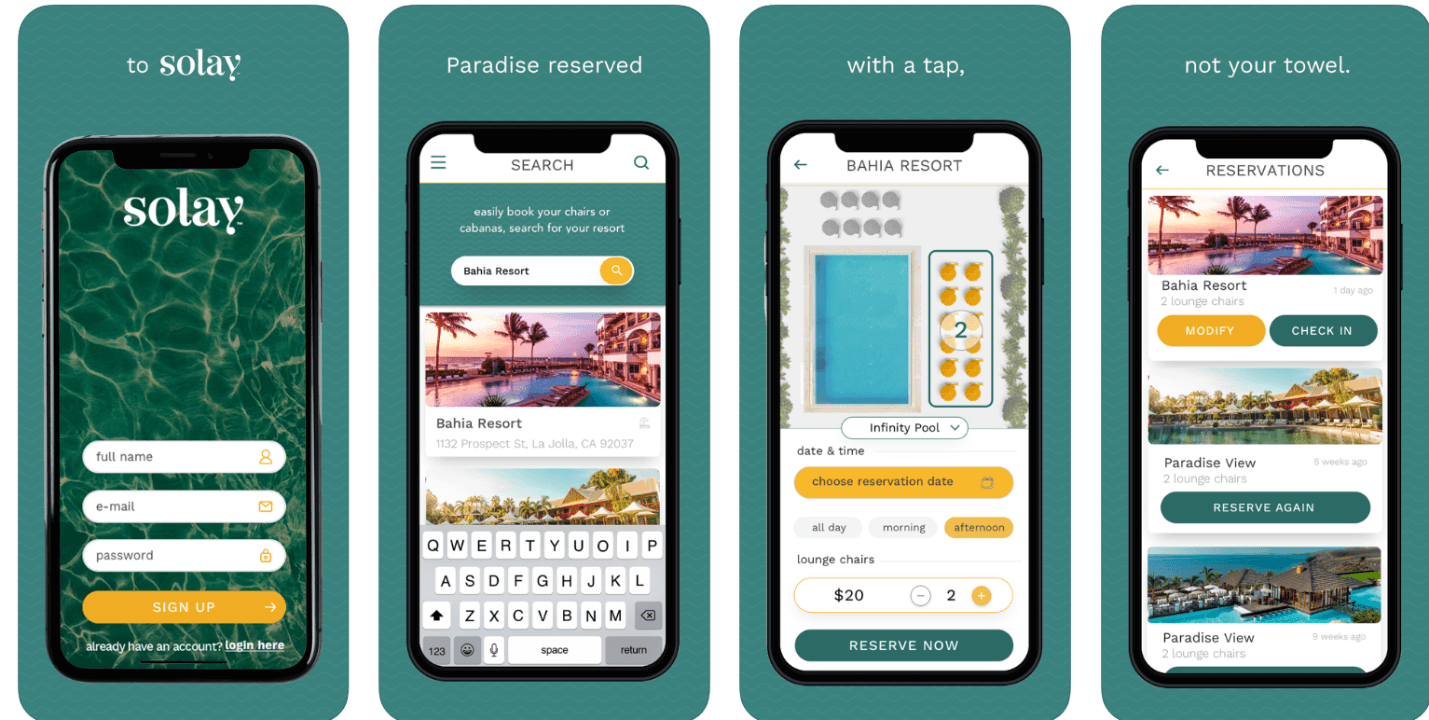 User-friendly Interface
Solay App is designed to reserve pool and beach loungers hassle-free. To make bookings hassle-free, the app serves up an easy-to-use interface. Anyone can easily start using this app and plan for your next trip. It has a simple interface where you can type in the name of the resort, explore the listings and get chairs and cabanas reserved.
Quick reservation
The app lets you reserve cabanas and lounge chairs quickly with confirmation. The app works in real-time – that means you can get your beachside or poolside chair booked either in advance or in real-time as per the availability.
Hassle-free, Contactless Booking
You can reserve your poolside or beachside seating anytime you want on your own individual iPhone, needing no contact with any hotel staff. You can get it reserved even before you arrive at the hotel or while staying in the hotel or the night before your vacation through this contact-less mobile app which is available for iOS platform.
Explore the List
Solay app gives you peace of mind when it comes to booking a hotel room or a poolside or beachside chair for the perfect vacation. The app lets you search for your favorite resort by offering a search bar on the main page. You just need to type in the name of the resort to start exploring the services. Message Solay with where you're headed next, as they're building the database of participating resorts as we speak!
How does the Solay App for iOS Work?
Solay App is designed for everyone, it comes with an intuitive user-interface to make bookings and reservations hassle-free. If you are someone who worries about where your family and friends will sit at the hotel pool, then Solay app is the best app for you.
The app is currently available for iOS mobile platform. If you own an iPhone or iPad, you can get it installed for free from the official App Store now. Upon launching the app, you would be asked to sign up or sign in to your Solay account. If you are a first-time user, then you need to create your account first.
Click the sign-up button, fill in the information and create your account first. You would be
asked to enter your fu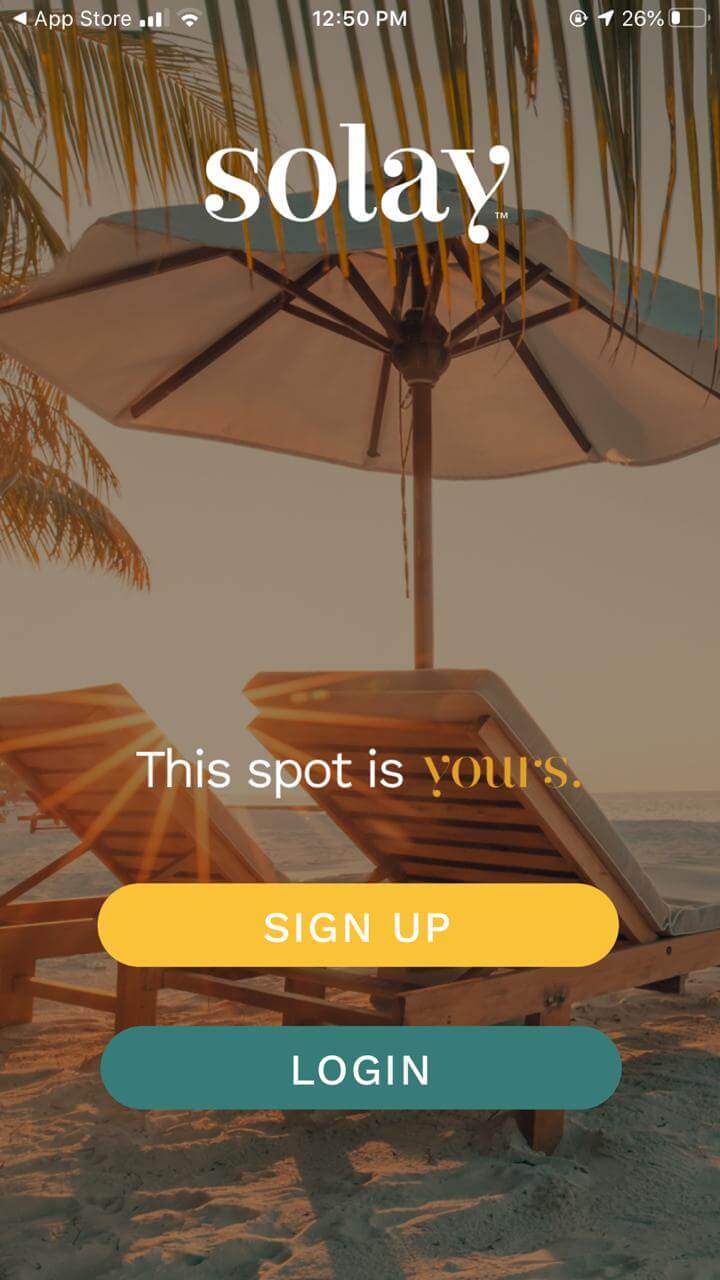 ll name, email and password while creating an account.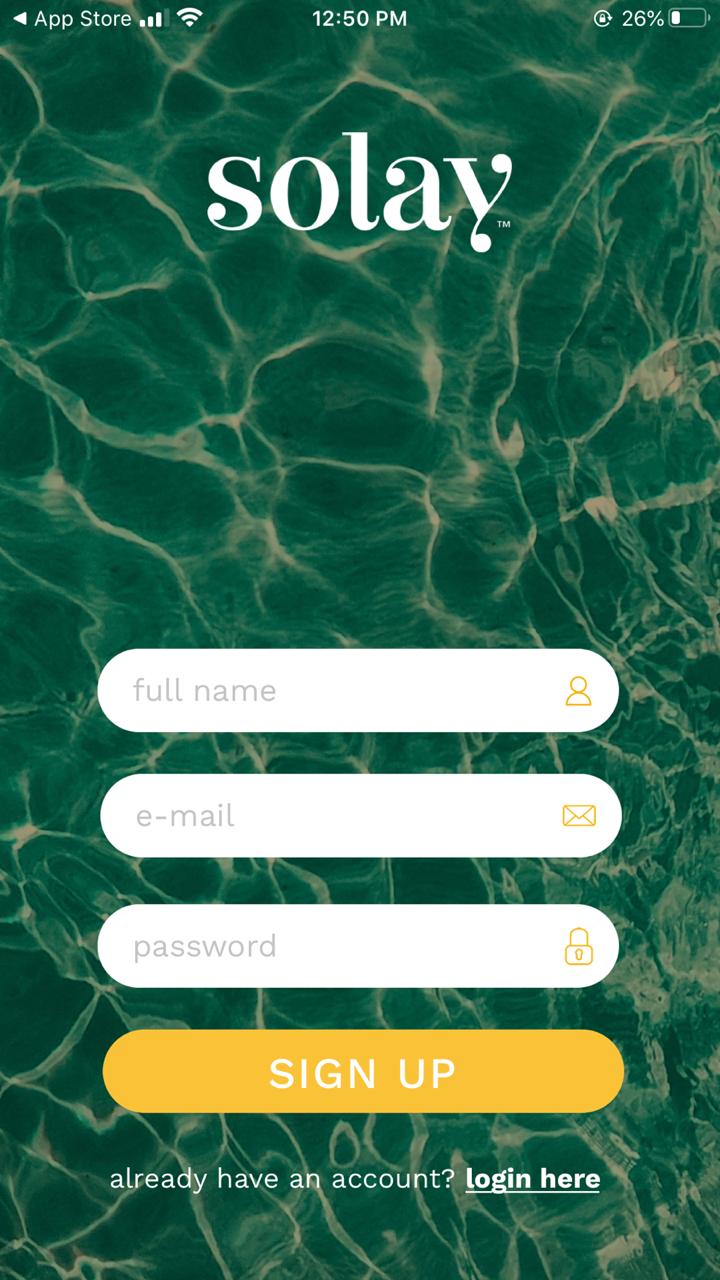 After creating an account, you will be presented with the front page of the app with a big search bar. This is the search bar for your favorite resort to book a chair or cabana. Just type in the name and click the Search bar to search for availability of your favorite resort. If you don't see your resort listed, message Solay to [email protected] and they'll work promptly to get it added!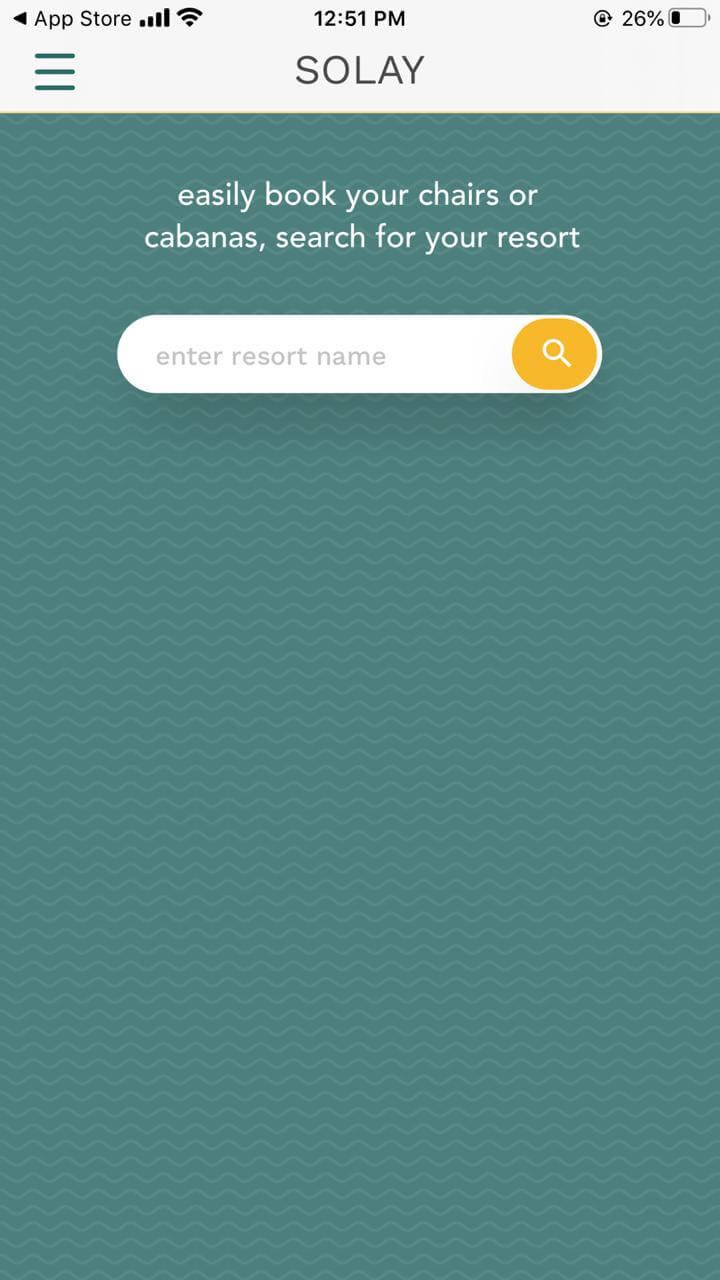 Click the three-lined menu button from the upper left corner to see your reservations. The messages section allows you to communicate with the app help staff to resolve any issues. It's a completely fun app that is designed to make your vacations more enjoyable! If you don't see your resort listed, message Solay to [email protected] and they'll work promptly to get it added!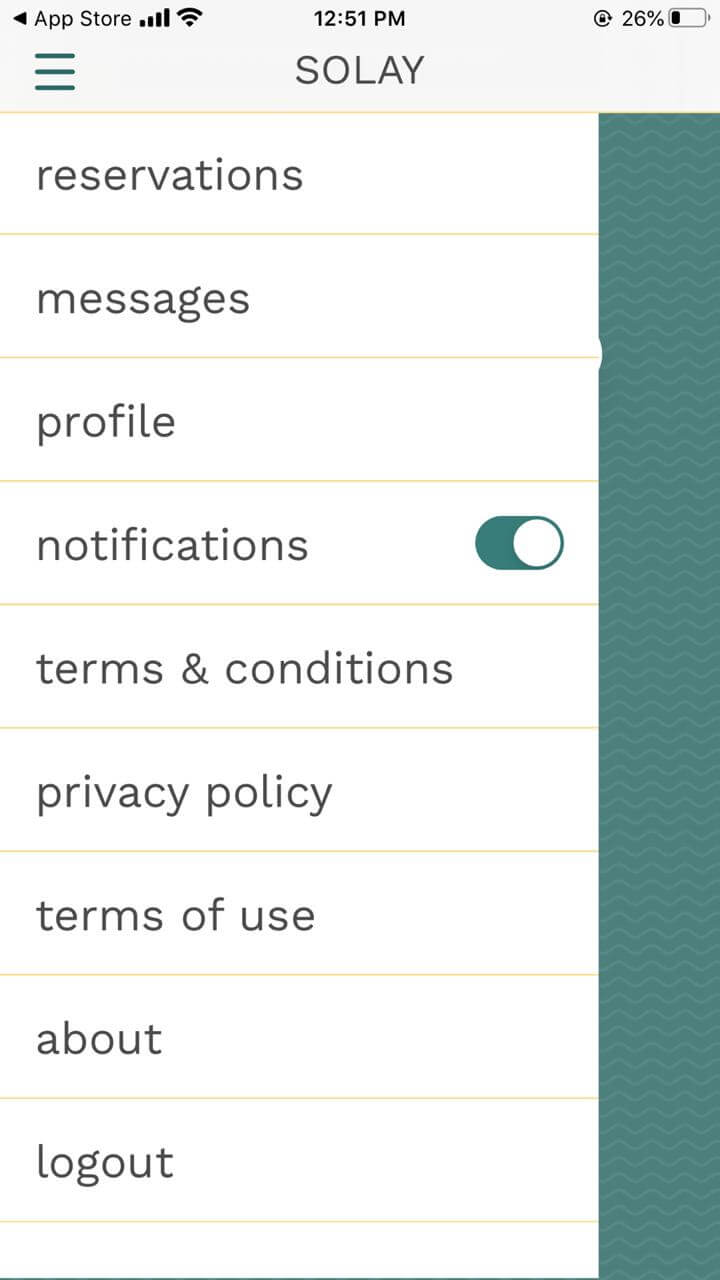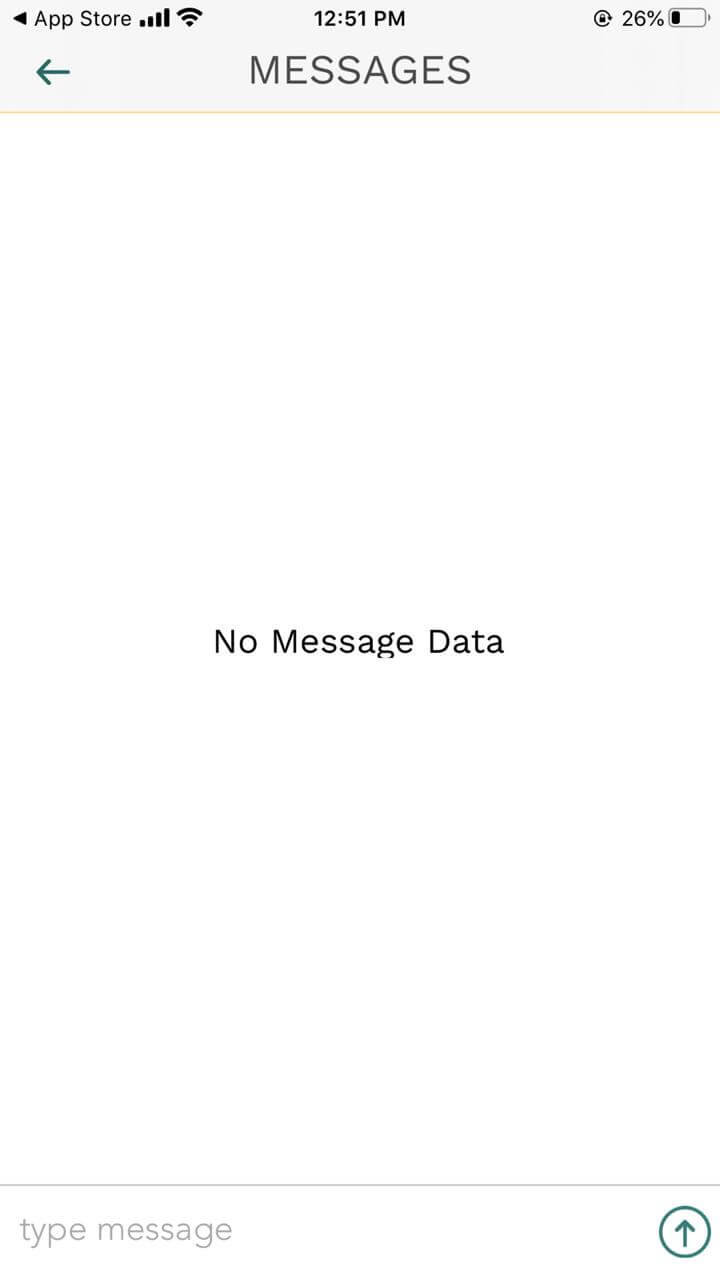 Conclusion:
Solay is relatively a new entry in the industry which came up with a new idea for those who don't want to worry about competing for beachside or poolside seating on their long-awaited vacation. It's a unique way to reserve a special poolside chair in real-time with a contact-less mobile app. Go, give it a try now!