If you own a business and want to grow it quickly, then you must start using the business supportive platforms with which you can grow your business and can build a hard-working team on the web platform. LiveWebinar is the most reliable business-enhancing platform available for businesses of all types. Organize meetings, set up a webinar and help your team to understand new things and organize them using this web-based platform.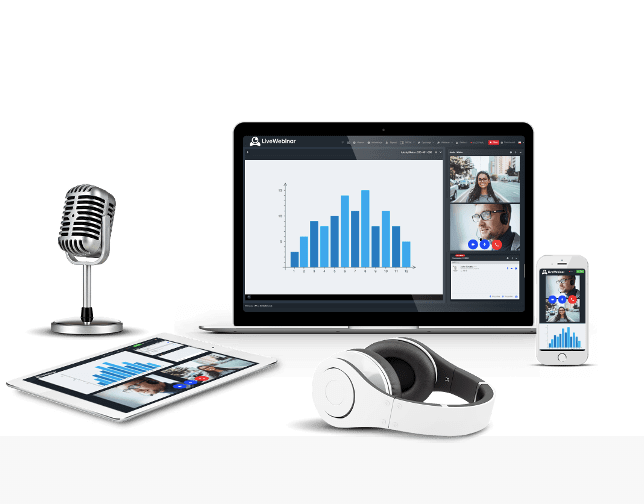 What is LiveWebinar?
LiveWebinar is an advanced cloud-based web conference software packed with a number of other tools. With business conferencing, the same platform lets you organize and manage business meetings and teams.
Being the latest software, it lets you share your screen with the participants, participants can record the meetings and sessions in full HD resolution in their computer systems and much more. It's a fully feature-rich webinar platform designed for all types of enterprises and businesses.
Apart from this, the same platform allows the users to live stream their business meeting or conference on various social media platforms such as Facebook, Youtube, Vimeo, Periscope and more. It supports social media integration, with just one click you can start live telecasting your conference or meeting.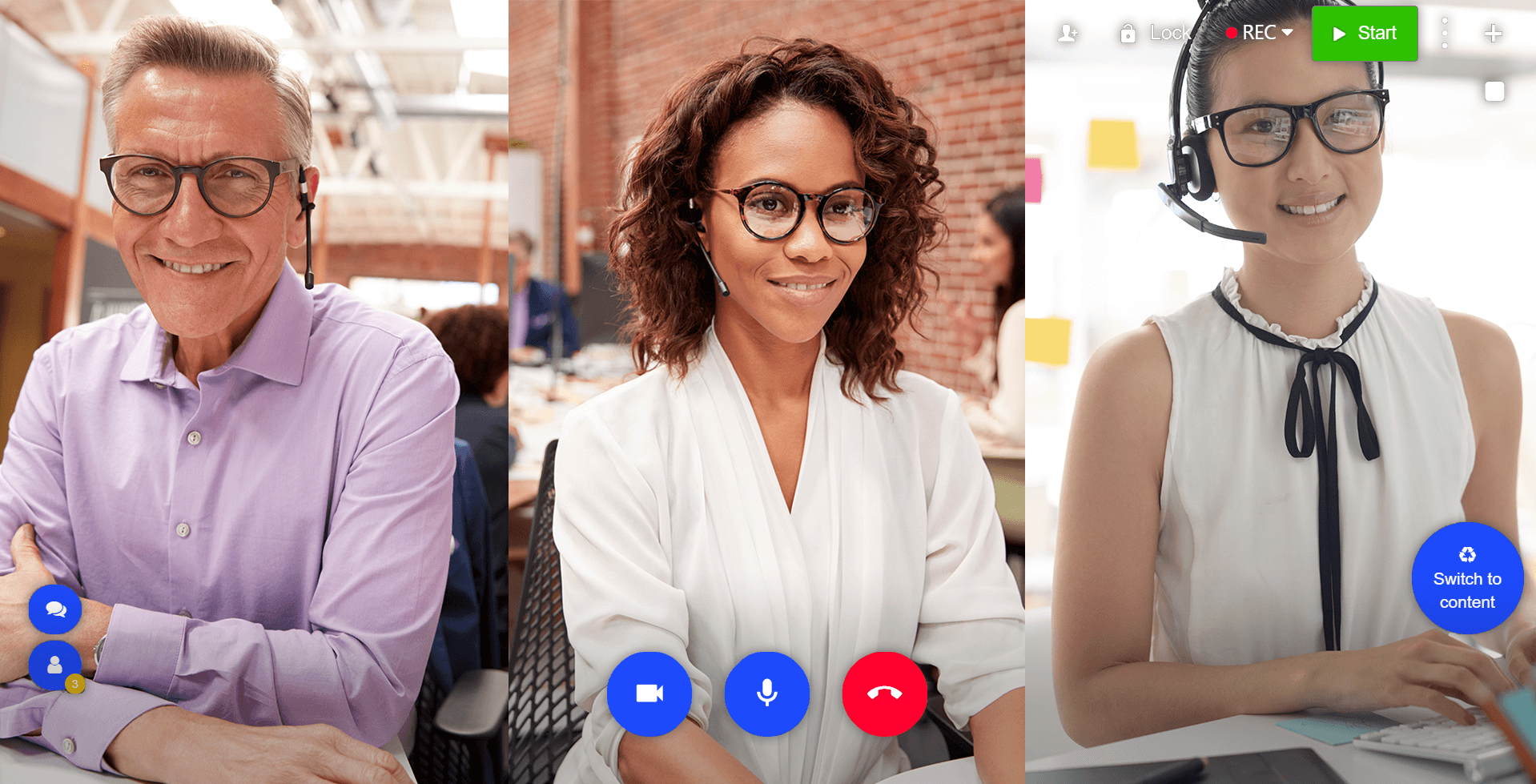 LiveWebinar: Key Features
Fully Cloud-Based Platform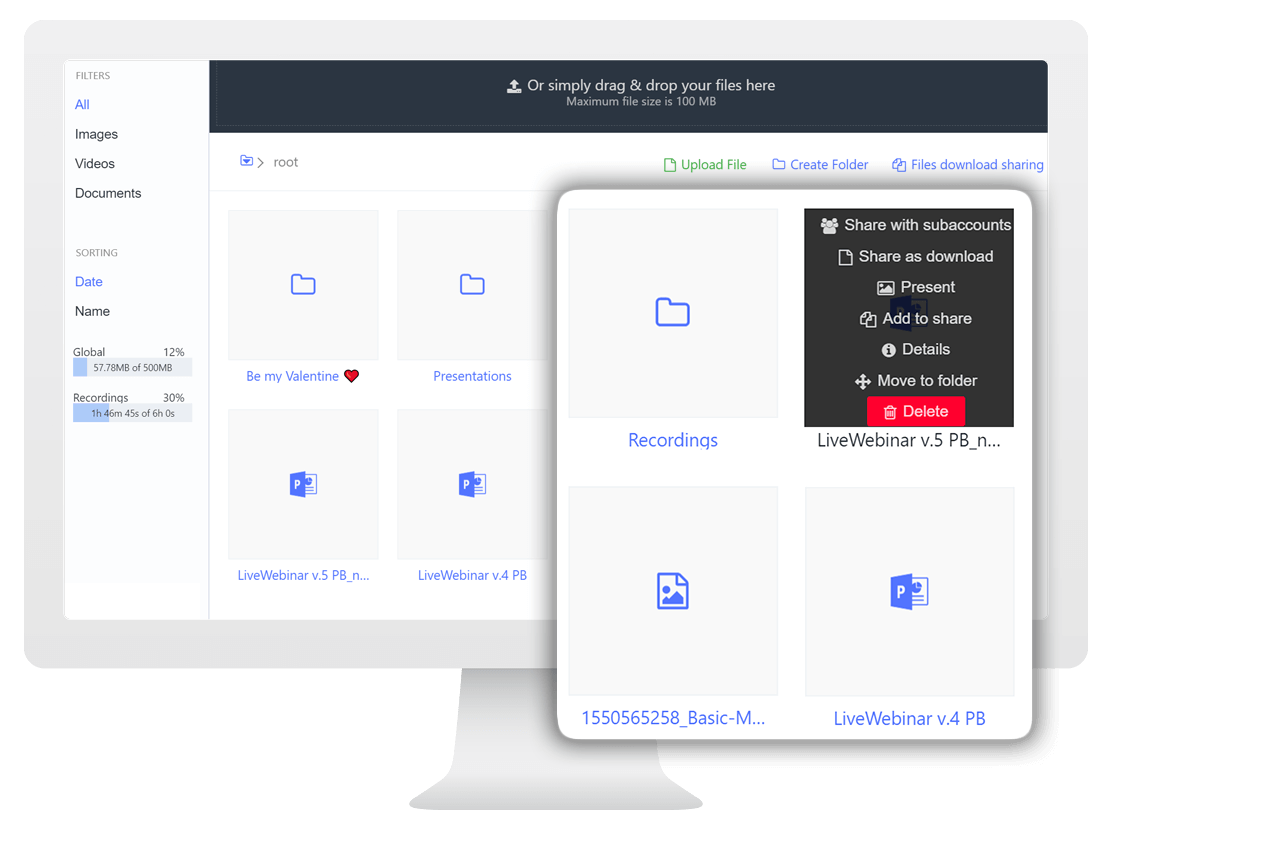 LiveWebinar is a fully cloud-based platform which means all the data such as files, documents, images, video clips will be saved over the cloud. Apart from this, the information and data associated with your personal account will also be saved over the cloud.
Go Live with Direct Integration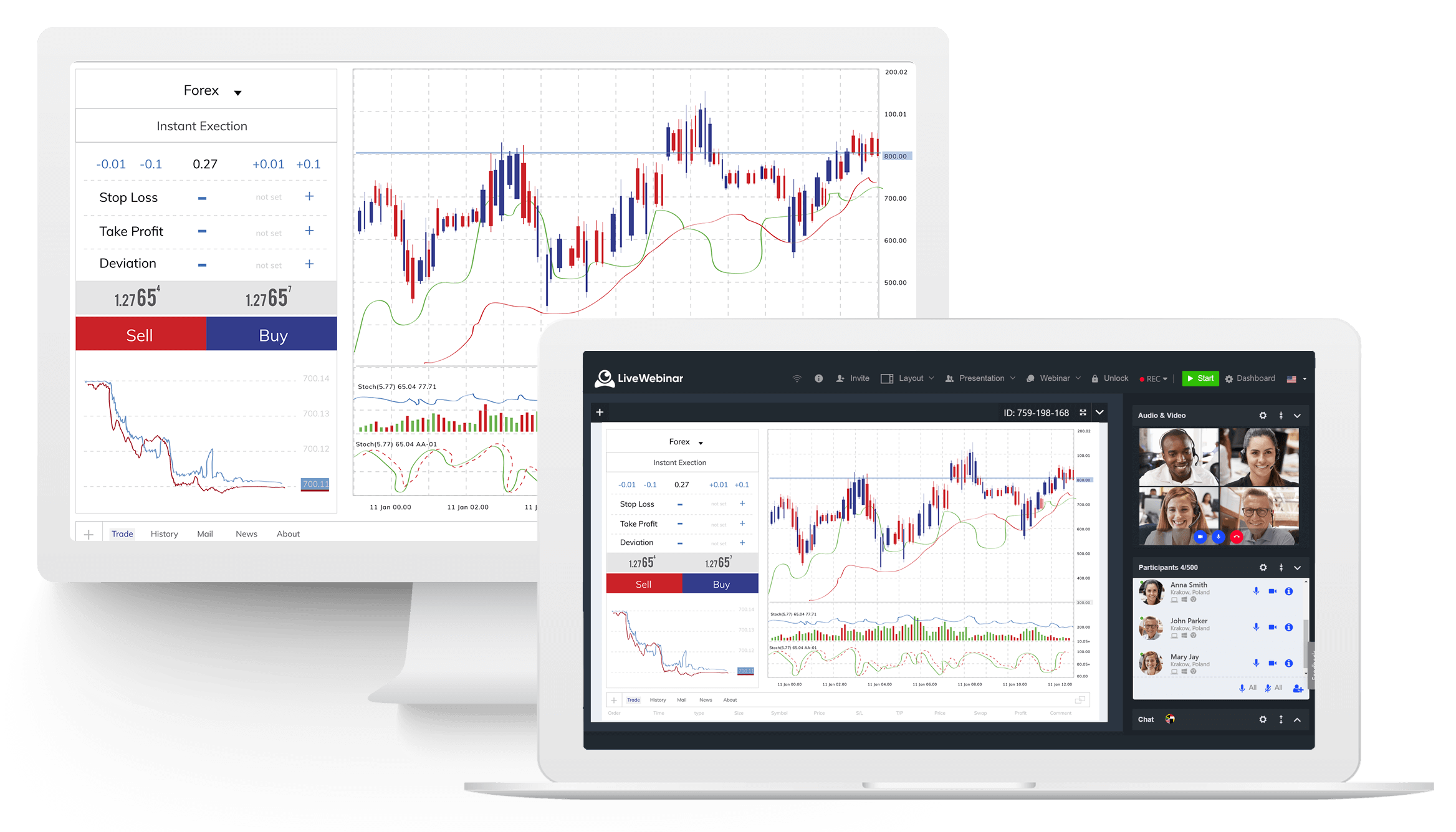 The software lets you broadcast your meetings and conferences on different social media platforms. Yes, you can now broadcast live meetings with easy integration of social media platforms right from this platform. LiveWebinar supports Facebook, YouTube, Vimeo and Periscope platforms. You can keep the conference open for public or for limited audiences as per your needs.
Built-in Collaboration Tools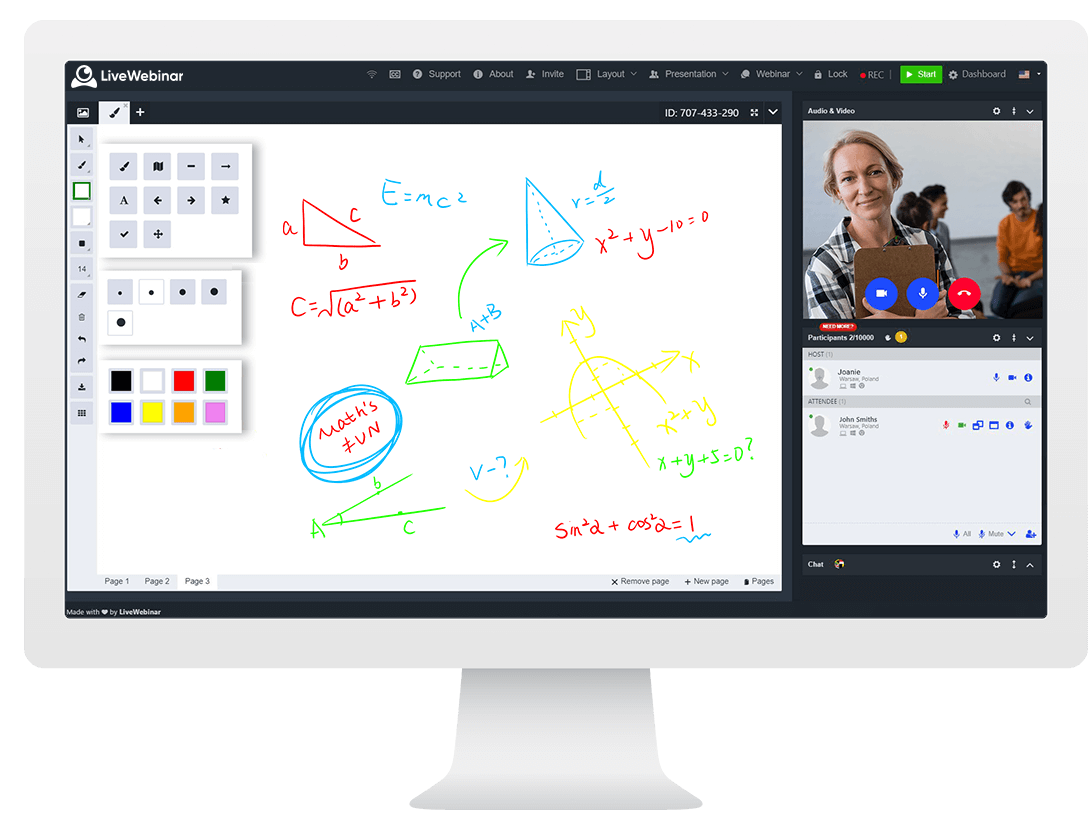 With this software, you can easily add participants using the add button. You can make use of different collaboration tools such as Polls and Surveys, Chat, Call to Action and many other more. All these supportive collaboration tools let you easily build a good relationship with your clients and customers.
Registration Assistance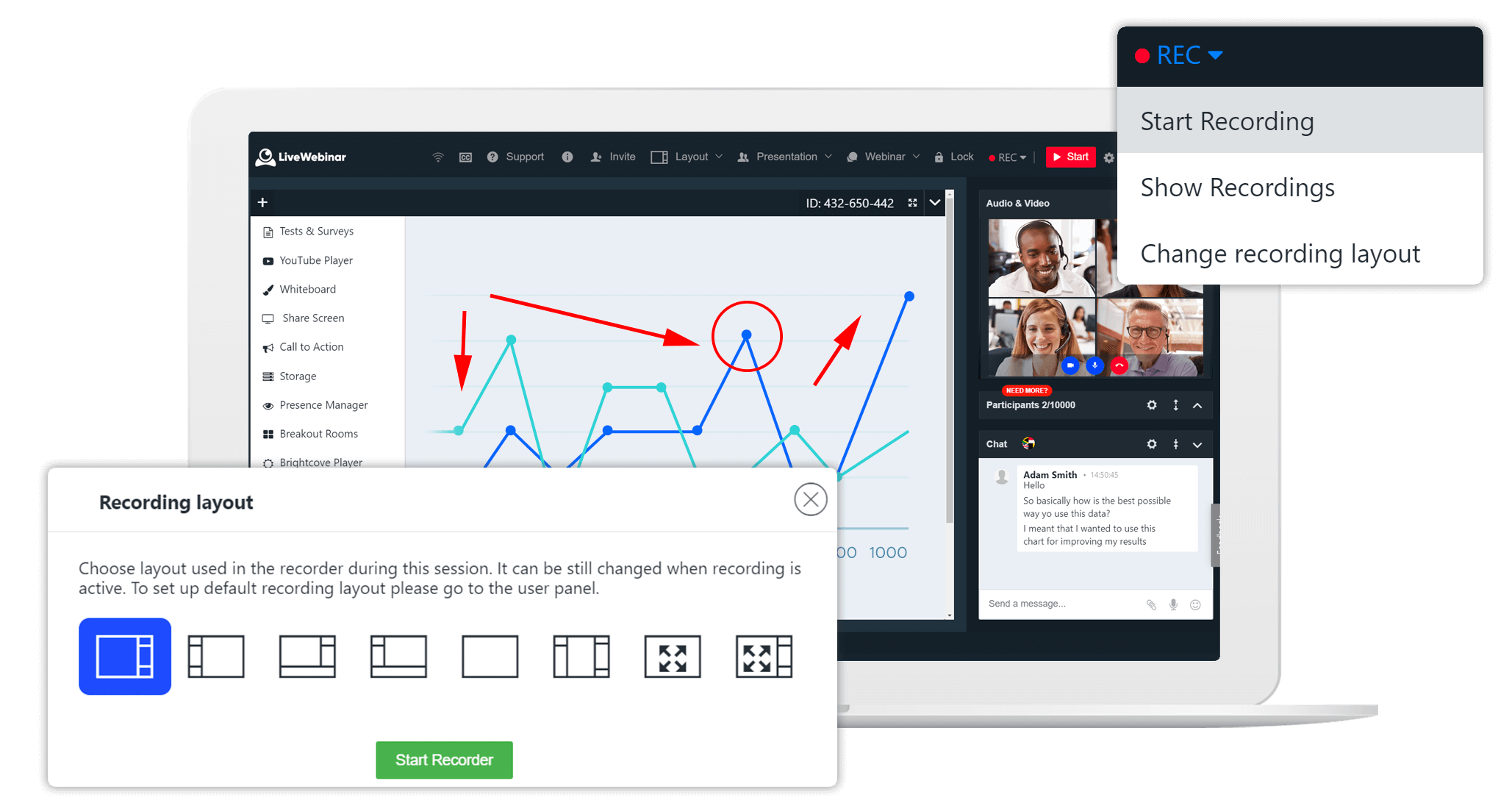 The platform offers you a separate space for registration of new attendees. You can create a customized invitation for your event or conference to your attendees via emails or texts. You need to enter the contact details of the attendees; the software will send a customized invitation with one click. You can insert links, images and graphics to an invitation to make it look visually rich and more professional.
Supports HD Live Streaming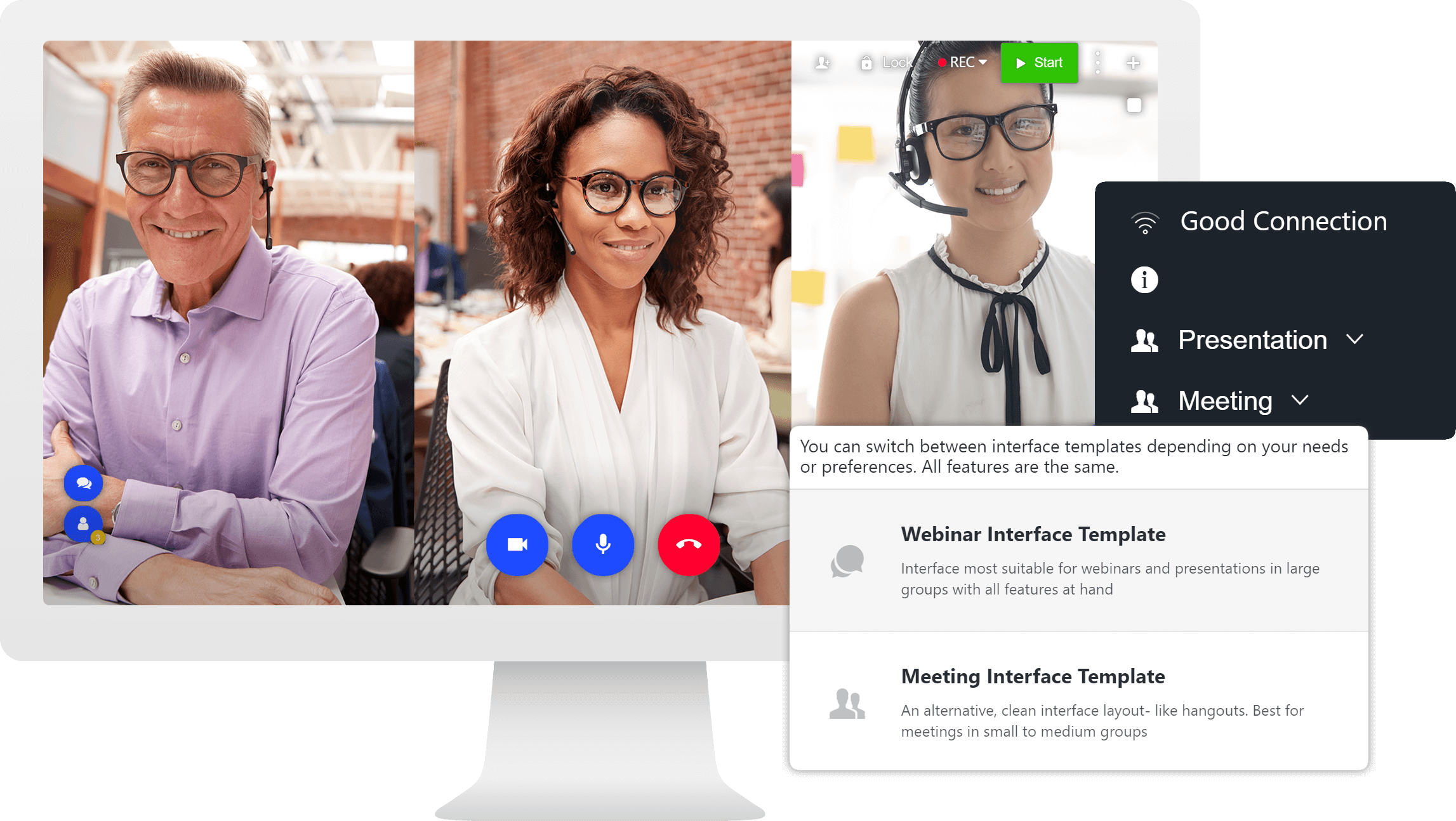 The webinar or conferences that you broadcast supports High Definition resolution. You can live stream it on various video streaming platforms with just click. Apart from live streaming, there is an option to download the session as well. You can record or download the entire conference or sessions from the platform itself.
More of Google Hangouts
Just like Google's popular business conferencing platform Hangouts, with LiveWebinar, you can make face to face video calls, or can create a group of attendees and can have chitchat in real-time. You can also organize chats with your attendees and can do a lot more things just like Google Hangouts's mobile and PC app.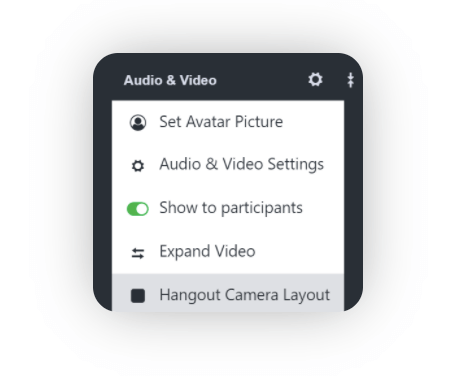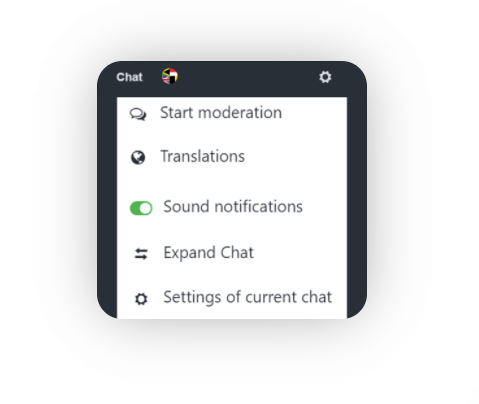 How Does LiveWebinar Platform Work?
The best thing about this web-based platform is you don't need to download and install its app. All it requires is a high-speed Internet connection and that's all. The first thing you need to do here is registration. Sign up for the platform first, you can test out the platform and its functionality for free by signing up with its free trial version.
Once you are signed up, you will be guided with the step by step instructions about how you can start using this platform. Make sure you follow the beginner's steps to know about the various features and tools of the platform which will help you in the future while broadcasting a conference.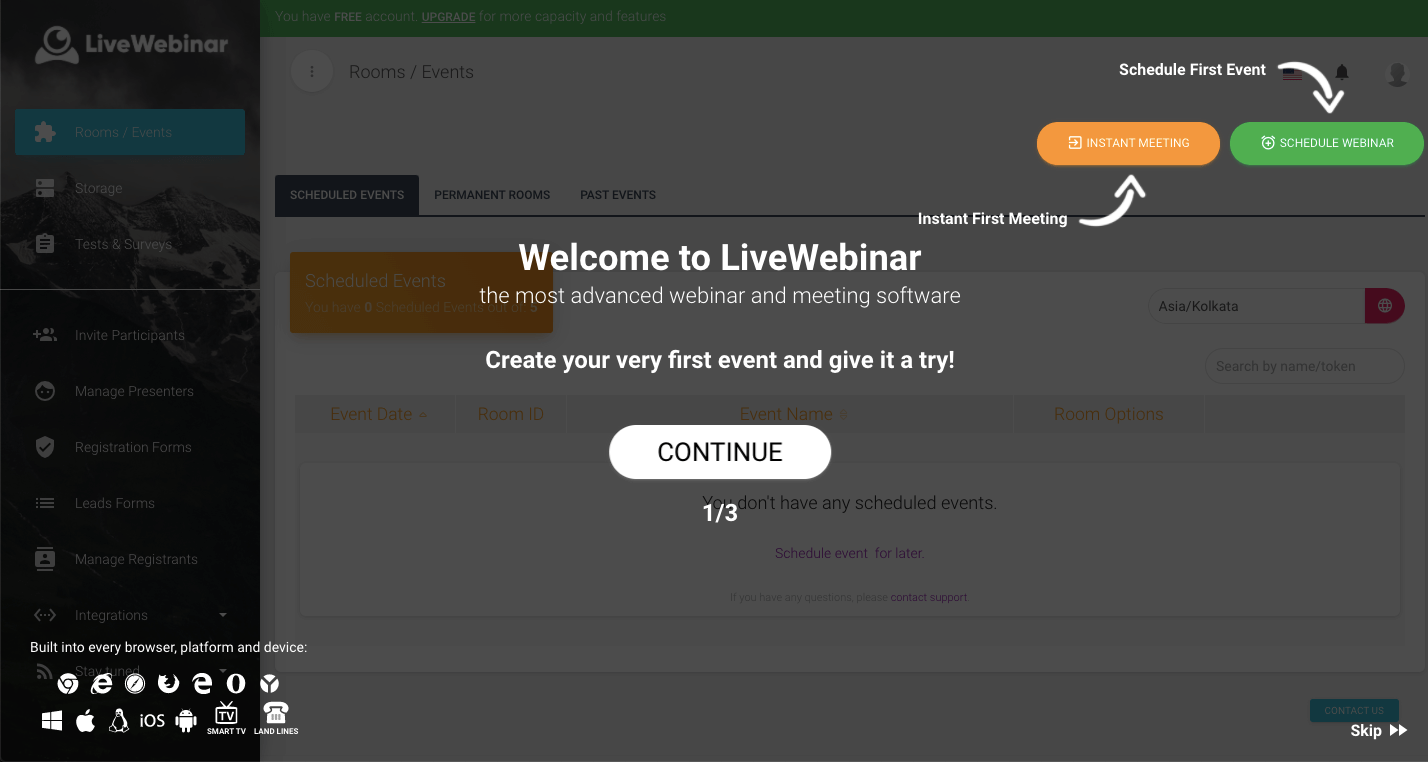 After this, the main dashboard will be presented to you. At the upper right side, you will see two different options I.e. Instant Meeting, Schedule Webinar. If you want to start a quick business meeting, just click on to the Instant Meeting button, or if you want to schedule a webinar, you can select the Schedule Webinar button.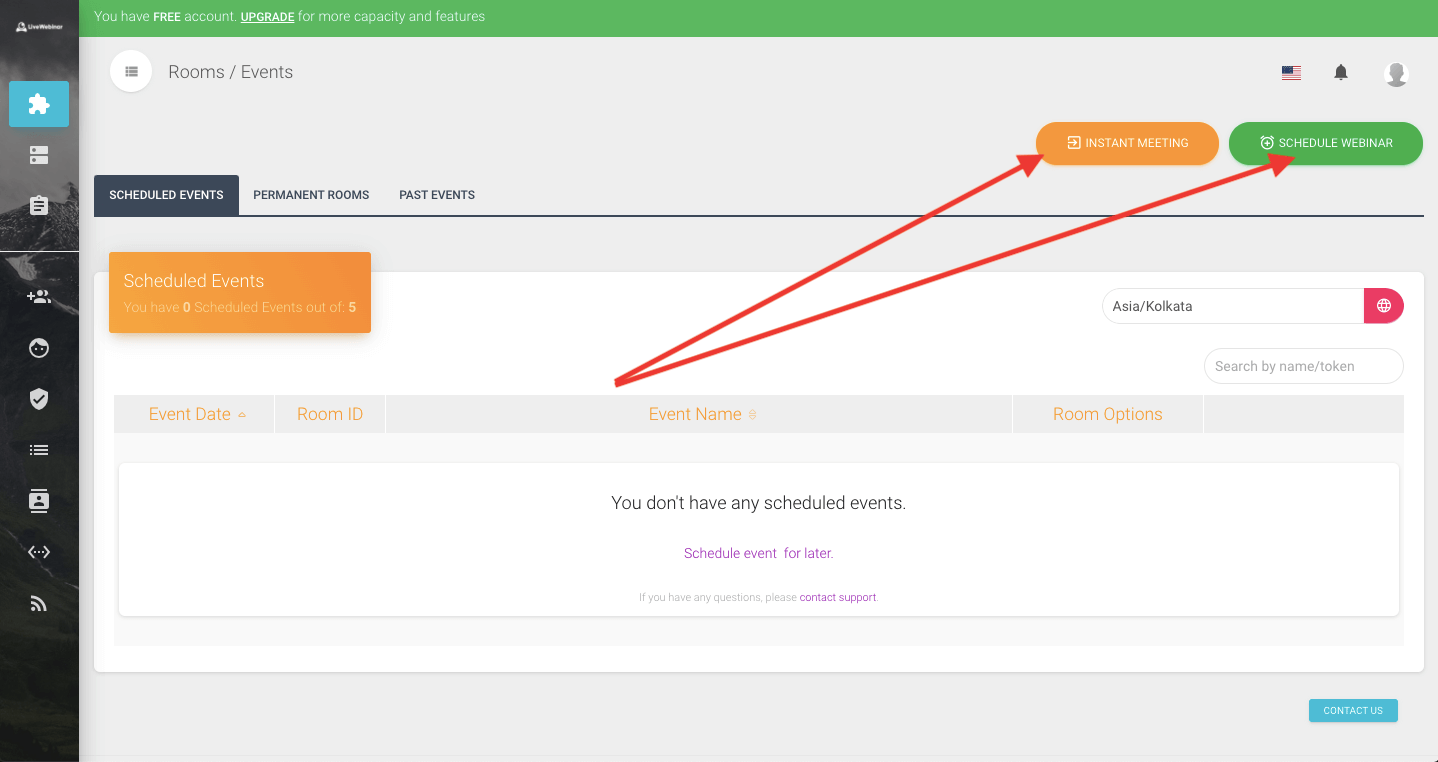 Now, the best part about this platform is it lets you customize things on your own. All the controls are given to you starting from adding the attendees for the webinar, registering new attendees, taking surveys, filling up the registration forms and much more. All these useful features or we can say business-tools are given at the left sidebar of the main dashboard.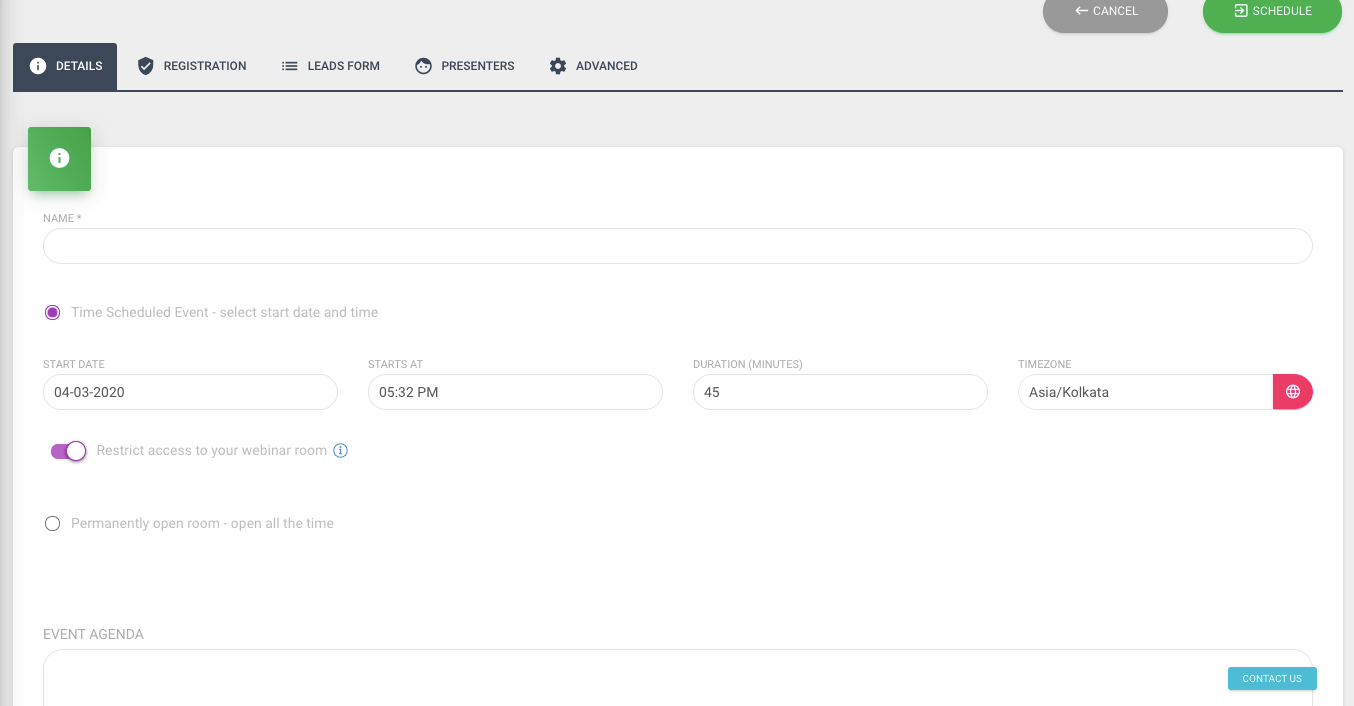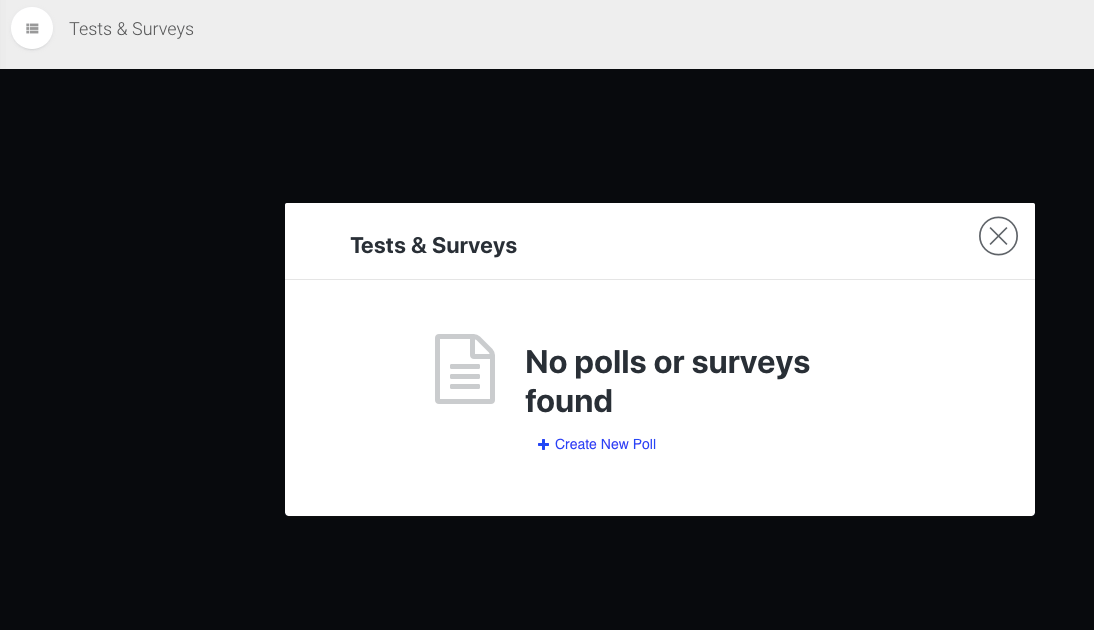 Depending on your requirements, you can select a suitable tool to use it. To begin with the conference, you need to send registration links or have to manually add attendees to participate in your meeting.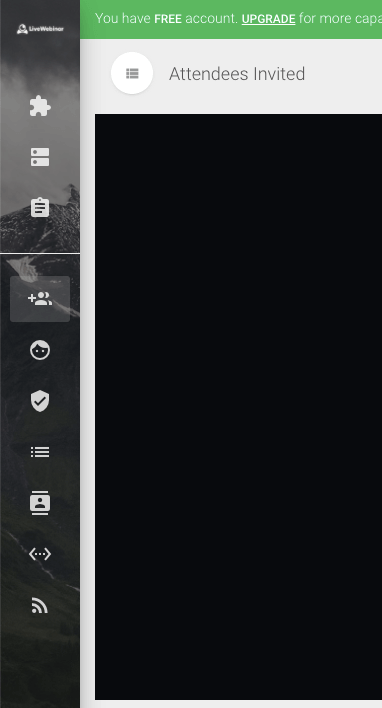 You would be able to see your conferences and meetings details by visiting your Profile section. You can keep your profile up to date with the profile picture and other business-related details to attract your audiences.
LiveWebinar Pricing:
As noted above, for beginners, there's a special free edition available for testing purpose. The free edition has some limitations but it is enough for you to test out how this platform actually works for you.
Once you are satisfied with the performance of the software, you can go with the different customized plans which carry different price tags.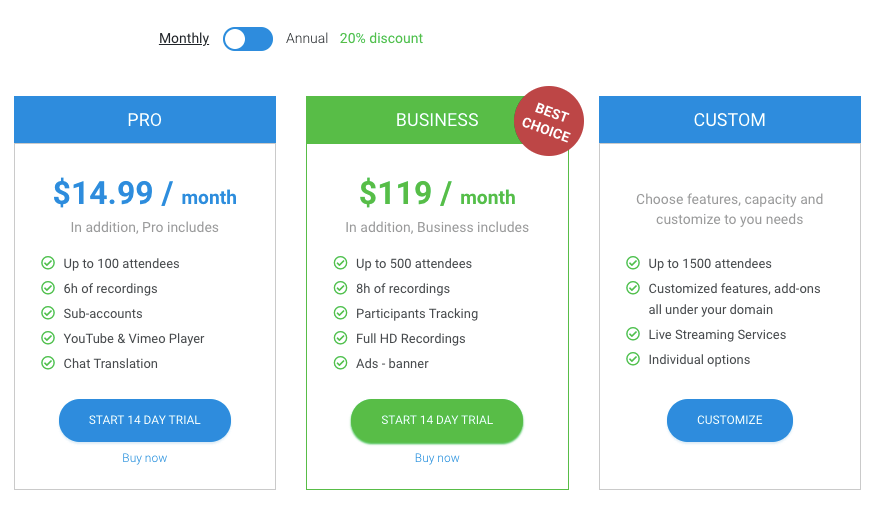 Final Words:
LiveWebinar is the most reliable and super-easy platform for startup owners and established business persons. You can easily start using this platform to handle a team or a community from remote locations. The platform offers all the features and tools of ideal Webinar software. It saves your data over the cloud; you don't need to worry about your data and its security. Go live with your audience now!