If you are a MacBook User then you might be very well aware of Apple's default Photos app. The Photos app is a built-in app that comes with Apple's devices which includes iOS and macOS. You can use the Photos app on multiple devices with the same Apple ID. To expand its features, there is an extension called Mimeo Photos available for macOS. Mimeo Photos is an ultimate Photo editing tool which is available for free for macOS. Let's check out more about this extension.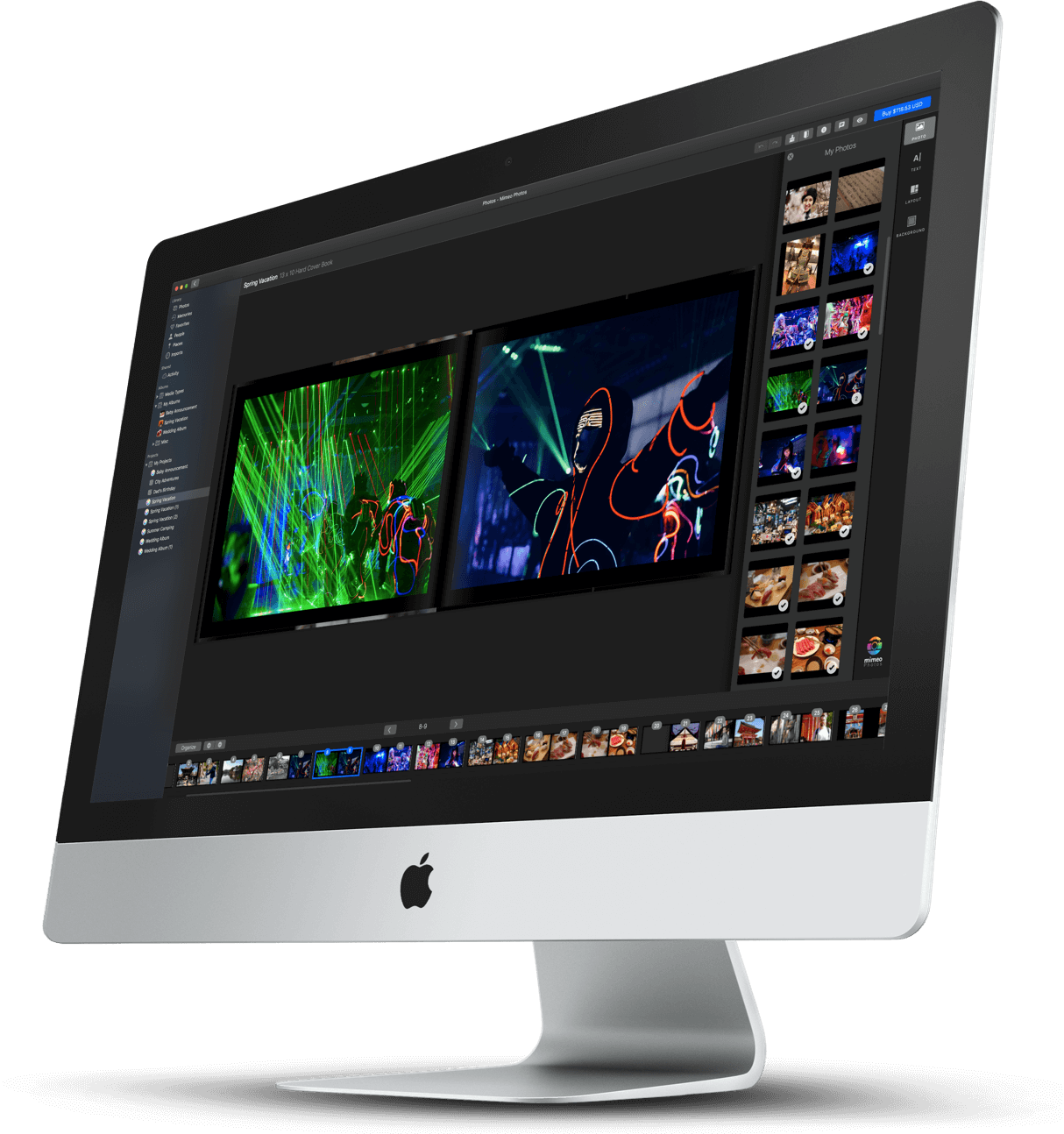 What is Mimeo Photos?
Mimeo Photos is a powerful extension or we can say tool allowing users to create photobooks, calendar and Cards within the default Photos application. It is also known as the perfect replacement for Apple's photo print projects.
What are the Key Features?
Mimeo Photos app is integrated with Apple's default Photos application. This is an advanced photo-editing tool that lets you create beautiful calendars, cards and photobooks with your saved photos within the Photos application.
Being an advanced app, it features multiple photo-editing tools with numerous features to create the perfect calendars or cards or photobooks etc. It doesn't require any special configuration, if your macOS is updated, then the app will not require anything else. You can install this app for free from your MacBook's built-in App Store. Let's see how you can use this app on a respective macOS device.
How to use Mimeo Photos App?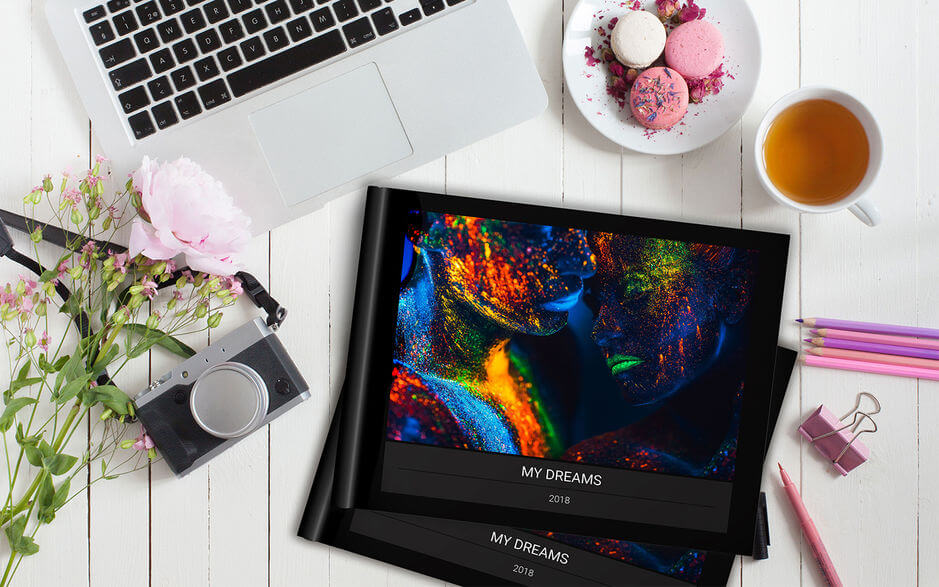 Mimeo Photos app serves a decent user interface allowing anyone to use this app like a pro. The app carries a number of advanced features or we can say, photo editing tools to get professional-grade results.
If you are looking for a platform to create a Calendar or just a Card, then this app will let you do so on your own. You don't need to spend your hard-earned money on the things which you can do on your own.
Here, we have prepared steps to let you know how you can use this app on your MacBook or any other macOS system.
The first thing you need to do is installing this app on your Mac system. You can go ahead and grab it from its official App Store page.
Once you install the app, you will be greeted with a Welcome screen and a few steps to guide you how you can use this app within the existing Photos application.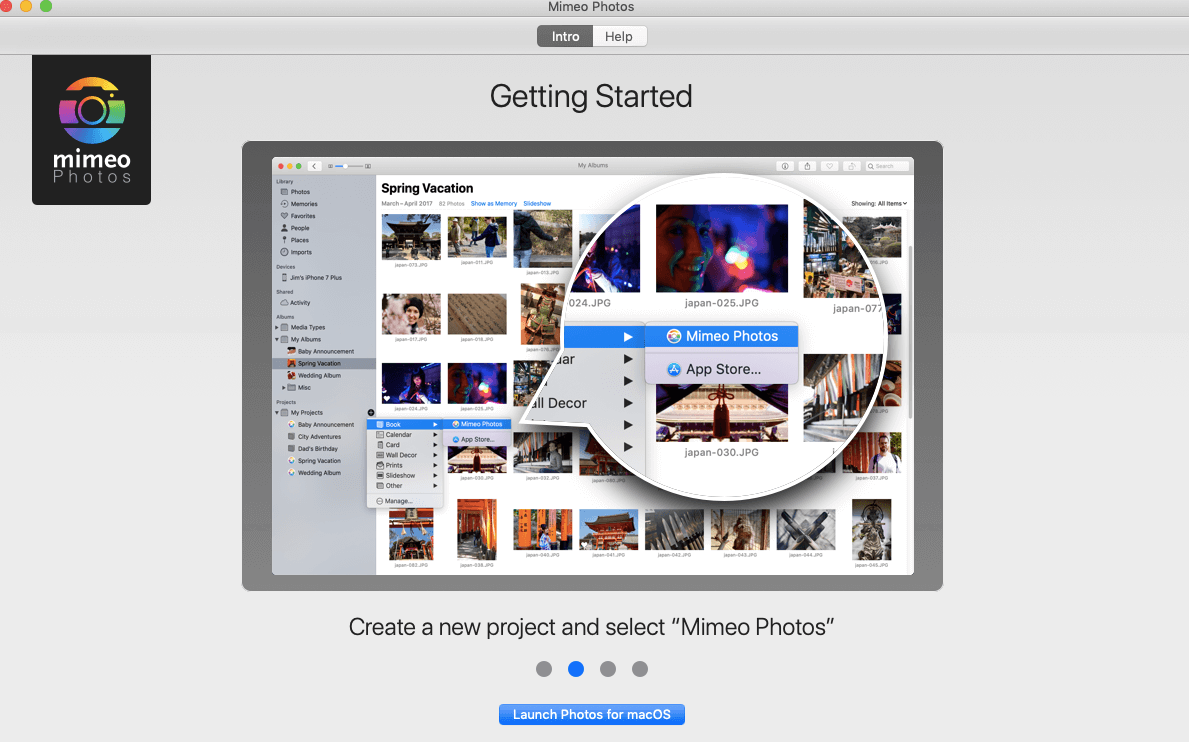 When you first launch the app, you will be asked what you would like to create with it. There will be three different options available in front of you, Photobooks, Cards, Calendar. You can select anyone from these options to create it with this app. Once you select the suitable option, click the Next button.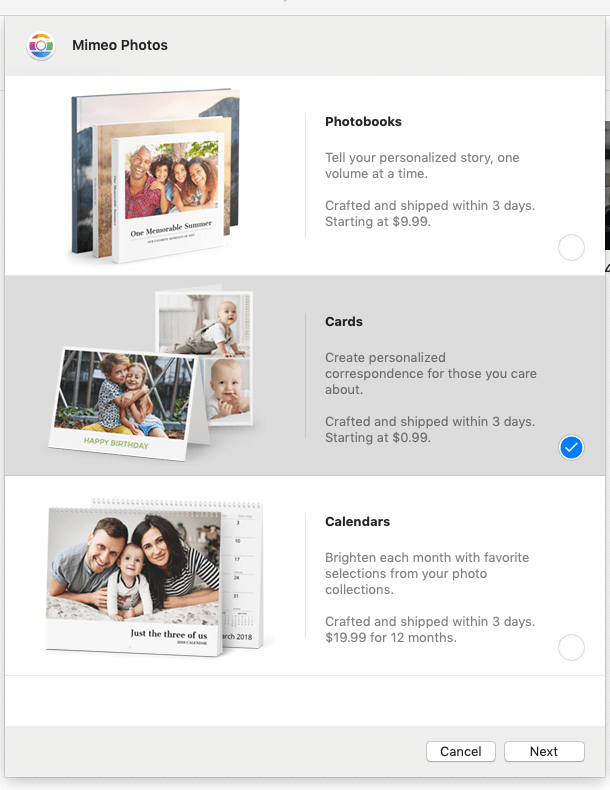 The app offers step by step suggestions; you just need to select the suitable option from the given ones. You can select the type of photobook or card you want to create from the next page.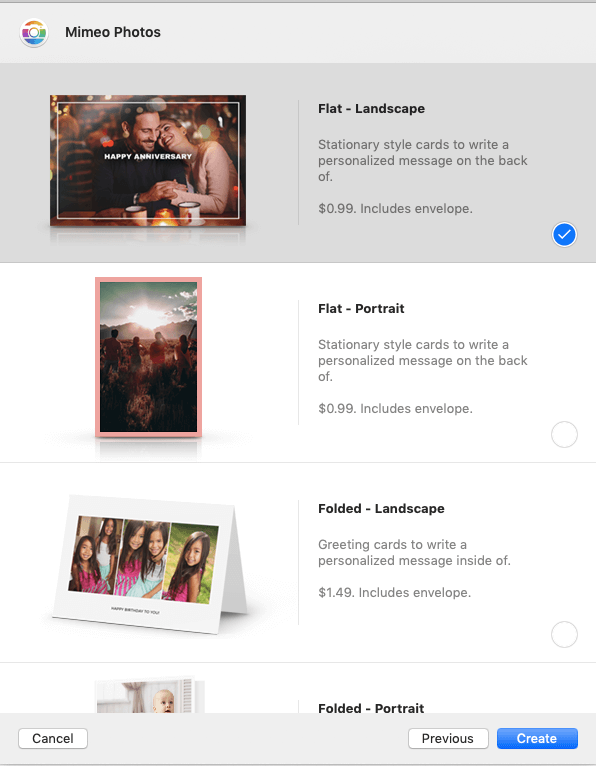 There will numerous themes available to choose for the selected item that you are creating. Make sure you select the right theme and then click the Next button.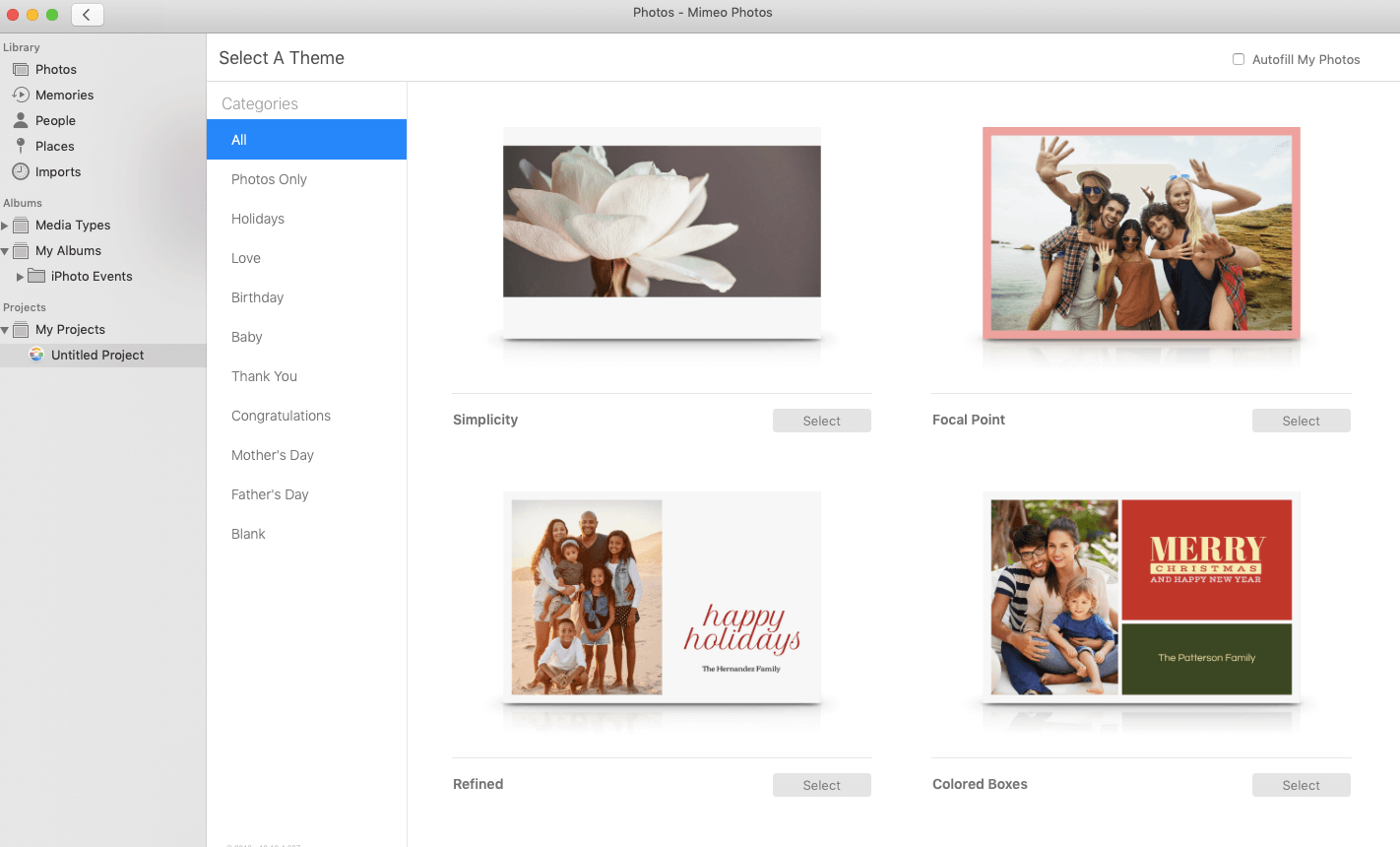 The Mimeo Photos app will be launched within the existing Photos application. You will see a different folder at the left-sidebar on the Photos application which is the folder of the Mimeo Photos app.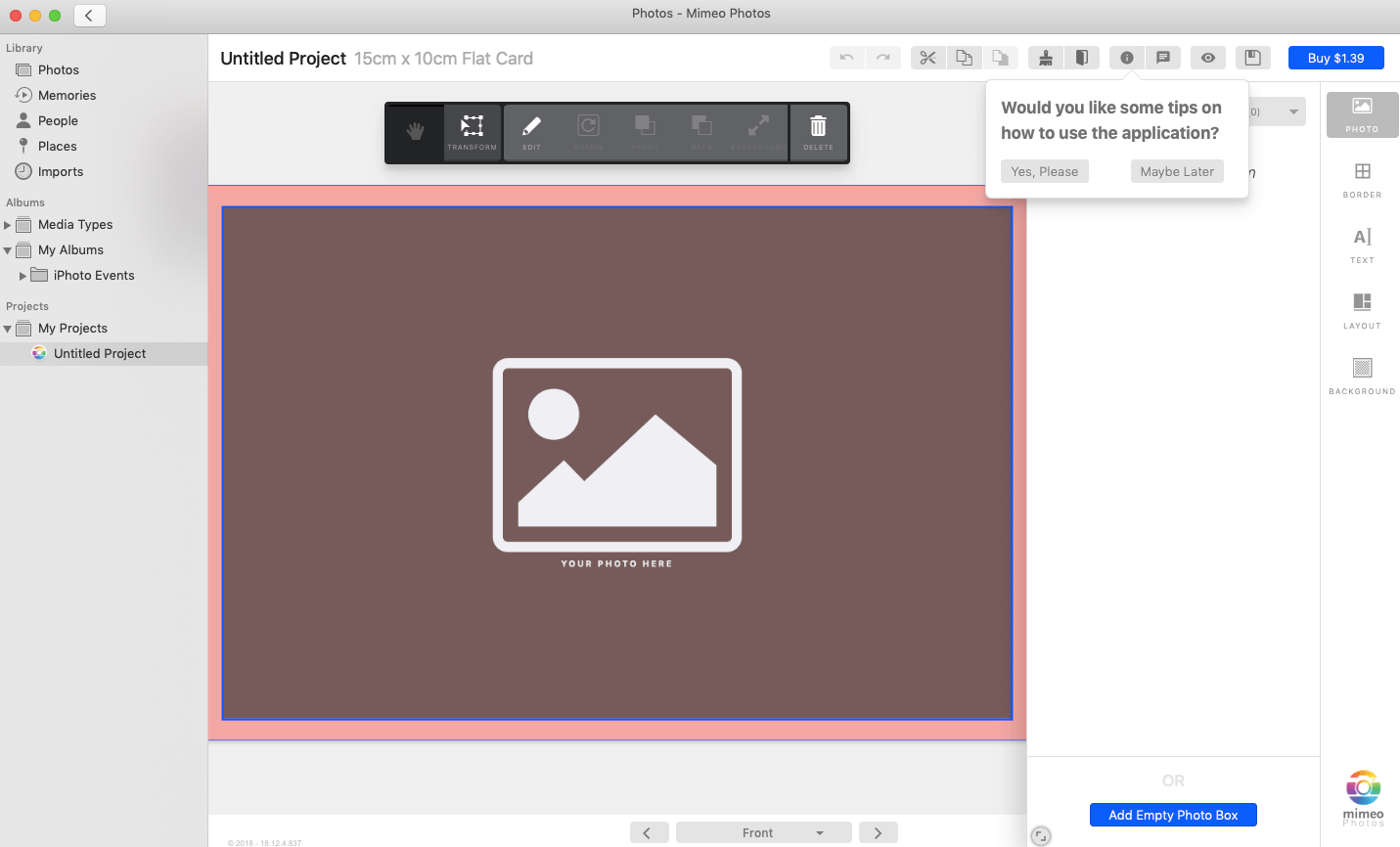 A number of tools are there on the top right side to change the size, to crop a photo, to add text etc. All these handy tools are very useful while editing the front and back cover. You can make use of these tools as per your needs.

When you drag or select a photo from the Photos app, all the photos will be presented to you. You have to select a photo from here.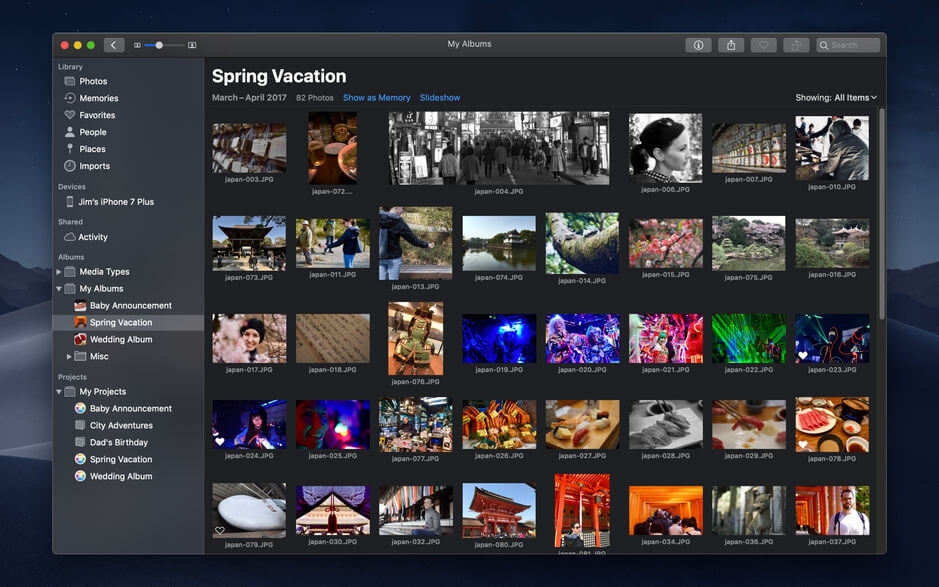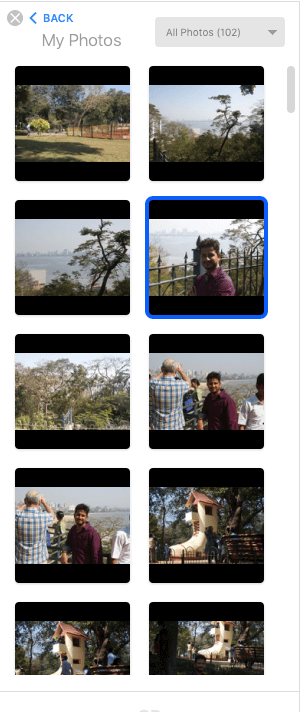 When you select a photo, the next page will be the main photo editor page. You can photoshop the selected photo using a bunch of advanced photo editing tools from the right sidebar.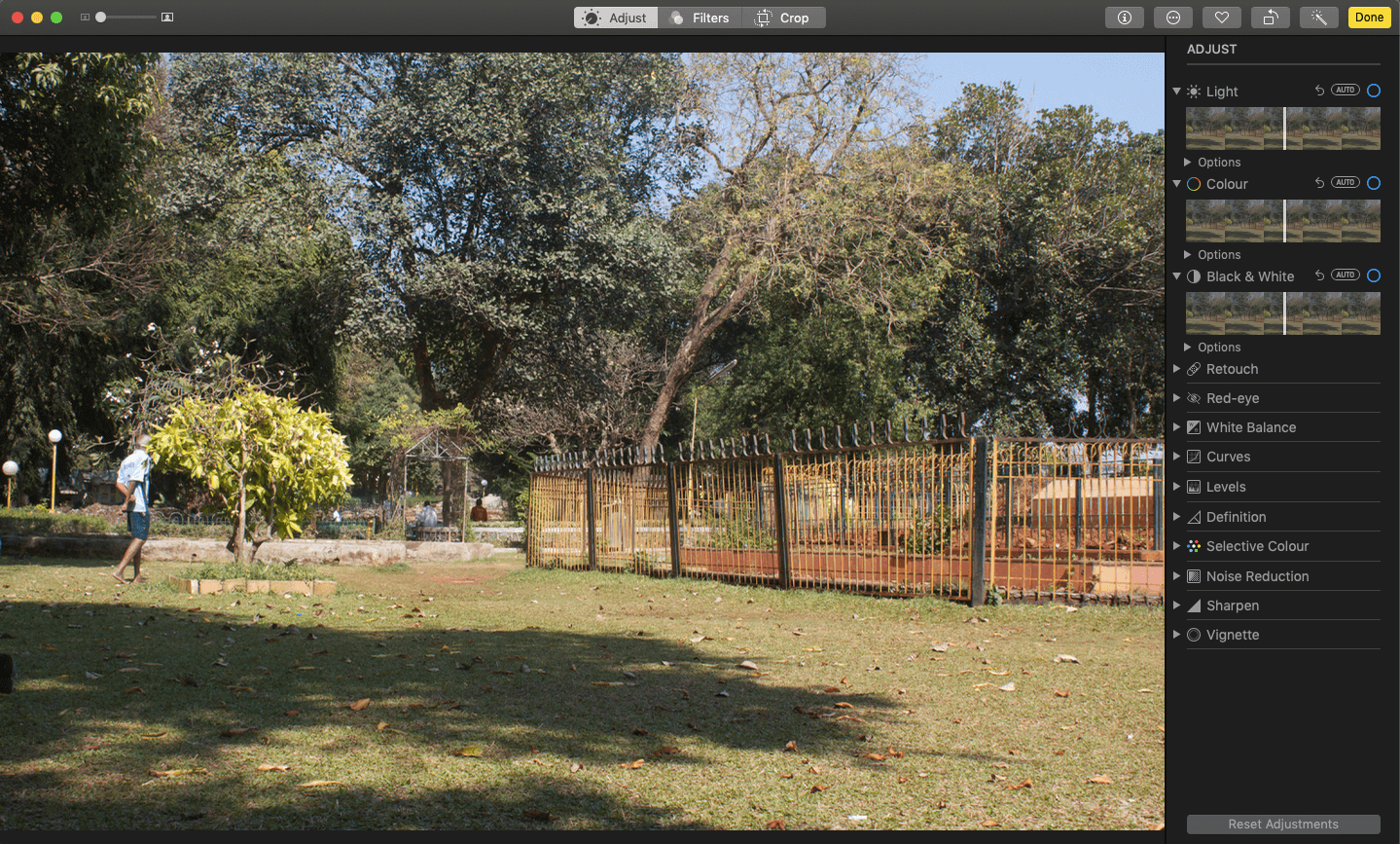 Apart from this, you can also add Border, Texts, Layout and can change the background of the existing photo to match it with your Photobook or Calendar or Card.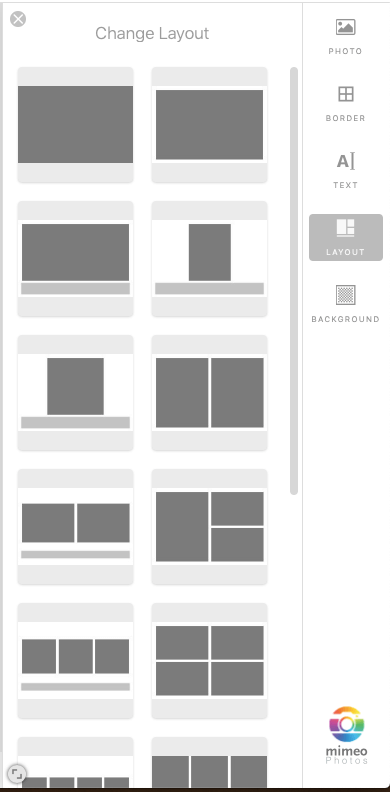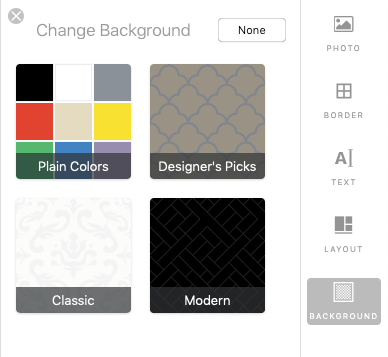 Once you are done with it, you can save your work by selecting the Save button from the upper right side.

Mimeo Photos application is getting popular day by day as it offers a user-friendly environment to create the masterpiece on your MacBook.
Final Words:
This is how you can create a Photobook, Calendar and Cards using the default Photos app with the help of this new Mimeo Photos. The app works smoothly and doesn't ask for any special configurations on your system. The app serves a decent interface allowing anyone to use it like a Pro with easy-to-interface and advanced tools.