WorldPosta is a simple and cost-effective way to get a powerful Exchange Online. WorldPosta combines all the security, reliability, and control features of a local Exchange server, while minimizing maintenance licenses renewal costs and maximizing availability.
WorldPosta also provides greater stability and redundancy with high scalability, by integrating with Amazon which allows multiple availability zones as well as WorldPosta' s own various datacenters around the world which guarantees maximum email performance and speed, in addition to the basic advantage of keeping up and running with 99.9 %, as well as 200 GB email storage with enhanced email features.
Let's say that all companies will appreciate the reliability and the simple interface, but there are powerful options you get from WorldPosta web app as: Intuitive and Improved GUI for Web – ads-free, feature packed and designed for business.
What distinguishes WorldPosta mainly is: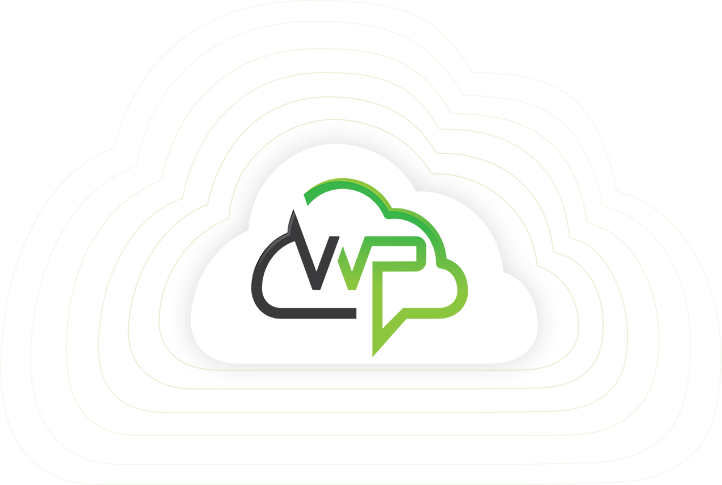 Maximum email deliverability, availability, and performance with a guaranteed 99.9% uptime and SLA (the actual achieved percentage for 2017 was 99.97), Money-back guarantee
10/10
Features & Specifications
9/10
Security
8/10
Integrations
10/10
Pricing
9/10
Control
10/10
Reputation & Support
WorldPosta offers 3 packages
On the 'Standard' $1.5 plan, you get
• Business email addresses ([email protected]).
• Shared online calendars.
• Outlook Web Access.
• 10MB attachment limit.
• Email forwarding.
• 5 GB of Mailbox storage.
• 3 Distribution Lists.
• Intelligent Anti-spam.
• Security and admin control.
• 24/7 support by phone, ticketing support and chat.
On the 'Business' $2.5 plan, in addition to the above, you get
• 50 GB of Mailbox storage.
• Advanced search functionality.
• Active Sync.
• Multiple domains hosting.
• Audit and reporting for Admin Panel.
• IMAP / MAPI Protocols.
• Email archives / message-retention policies.
• 24/7 support by phone, ticketing support and chat.
On the 'Enterprise' $3 plan, you get all the features of the 'Standard' and 'Business' plans plus
• Permanent deleted messages recovery for emails till 60 days.
• Integration with third-party archiving tools.
• Advanced admin panel.
• Unlimited domains hosting.
• Sandbox protection.
• 365 logs Email transaction.
• Unlimited email Migration
• Request Reports.
• Group approval.
• Mail approval.
• Dedicated project manager during migration process.
• 24/7 support by phone, ticketing support and chat.
Since WorldPosta is using the latest Microsoft Exchange version, the web version of WorldPosta has the same features and interface of the Outlook client
Competitive Features
1. Email Capacity: WorldPosta provides excellent email storage capacity as you can get 200 GB of mailbox storage and send up to 35 MB, which are both significantly more than other business email providers.
2. Enhanced Powerful Admin panel: gives the complete authority and administration privileges you need.
3. Third-party Apps: With WorldPosta business email provider, switching between apps is extremely easy because it supports plug-in access for third-party web applications.
4. Standalone Exchange: You can purchase WorldPosta Exchange as a standalone service for cloud business email.
5. Price: If cost is one of your main concerns, WorldPosta is a good business email provider choice as they offer some of the lowest prices in the market, costing only as much as $2per user per month in case of annual payment.
Migration
WorldPosta provides ease of migration from anywhere, the platform is a fast and supports several methods to migrate Email, Calendar, and Contacts data from your existing messaging environment to WorldPosta. Migration options include IMAP migration through the Exchange and PST files uploading and importing.
WorldPosta migration methods guarantee taking a copy from your old business email provider wherever you are hosting with zero downtime and keeping the same format of Folders, Sub-folders with no impact on the old mailboxes.
The speed on WorldPosta servers meet the standards of 10 GB so, according to the speed on the incoming data from your old hosting provider or your local internet speed in case of migrating from local Exchange you'll will find amazing speed for data transferring
Security features and certifications WorldPosta and Exchange on the cloud are at a similarly high level. WorldPosta business email provider helps you protect user information with worldposta-advanced-feature such as anti-malware and anti-spam filtering for emails as WorldPosta applies the latest zero-day attacks methods.
More characteristics benefits for companies like Shift Deleted Messages Recovery capabilities, globally redundant servers, disaster recovery options, and a team of security experts that monitor Exchange on cloud 24/7 to safeguard customer data. With a 99.9% uptime guarantee, clients can count on WorldPosta system for around-the-clock email support.
FEATURES & SPECIFICATIONS IN DETAILS
Key Details
Outlook Anywhere
Storage Space 200GB per mailbox
Max Message Size 35MB
Supports Latest Microsoft Exchange versions
Uptime Percentage Guarantee 99.9%
Supported Protocols IMAP
MAPI
Active Sync
Outlook Web Access Auto-suggest, Table inserting
Supported outlook versions 2010, 2013, 2016
Features & Specifications – 10 / 10
WorldPosta business email provider offers the most extensive lists of features out there, allowing users tailor their solutions to their unique needs while ensuring communication with on-premises deployment or hybrid deployment options. WorldPosta also provides a user-friendly admin center, and permissions-based access control to make delegating tasks quick and easy. Other excellent features are their large mailboxes and retention policies that allow users to restore all their sensitive data till 60 days. With simplified and enhanced collaboration tools such as Public folder, Calendar, Task Manager, Contact, and notes synchronization throughout your organization, making teamwork efficient and cost-effective.
Productivity Features
• Outlook Web App.
• Control Panel/ Dashboard.
• Android/ IPhone Support.
• Auto discover.
• ActiveSync
• Email Archiving
• Email Disclaimer
Collaboration Features
• Global Address List
• Calendar Sharing
• Public Folders
• Shared Contacts
Cons:
• WorldPosta does not provide an automated way to migrate Public Folders.
• WorldPosta does not provide PowerShell commands.
• Admin panel does not provide Antispam control.
Integration with on premises
WorldPosta scans your inbound and outbound messages for spam and compliance purposes, also stores the mail on your external mail server.
Some users receive mail in WorldPosta inboxes, and others can access mail from your local server.
Integration with Gmail & Office365
As WorldPosta is your best way to Cloud Exchange for business with most effective cost, you can get valuable features by integrating your accounts on Google or Office 365,
Move all your users who are using only exchange or email to WorldPosta and gain the following
1. WorldPosta Security system.
2. Intelligent Anti-spam which is highly effective.
3. Cost-effective.