Your USB flash drive or Pendrive has data in it, but Windows or other operating system is stating it as an empty storage drive. There are many contributing reasons behind it, but you should not take it lightly because the storage drive might be plagued. Most of the storage devices suffer from various problems, and you can resolve them all using existing tools in Windows & another operating system.
Why Pendrive is showing empty or displaying 0 bytes error?
A non-working storage drive doesn't state that it has reached the end life cycle, but it could be happening due to the unsecured machine. Of course, there are many USB flash drive reached lifecycle in a short period. However, your device might be suffering from system errors, corruption, brute force damages, and others.
Unfortunately, we cannot help the storage devices that have physical damages because it would cost more to repair them than buying a new one from the store. Let us look at several solutions that can fix the USB flash drive showing empty.
1. Threats
Windows & macOS computers have millions of threats in the market, and they are designed to enter the machine & destroy whatever they can. We have experienced malware attacks on Windows PC on a frequent basis and they have created a lot of fuss in drives. Unfortunately, Windows administrators do not buy a genuine license key and they are using the "KMS Auto" activator, which is opening a door for threats.
Antivirus Security System: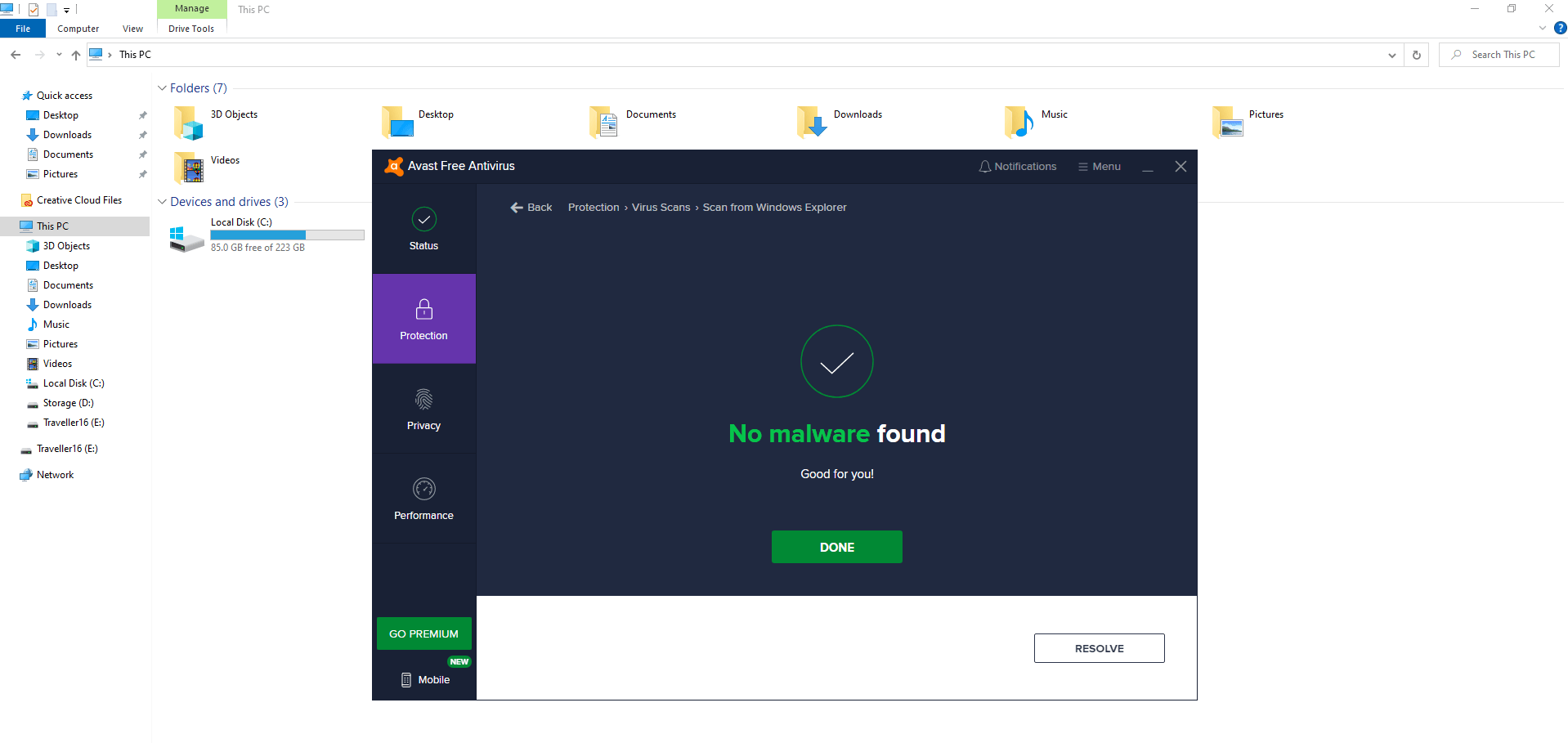 You can download free solutions like Avast Free Antivirus and check the USB device for threats.
Malware Security System: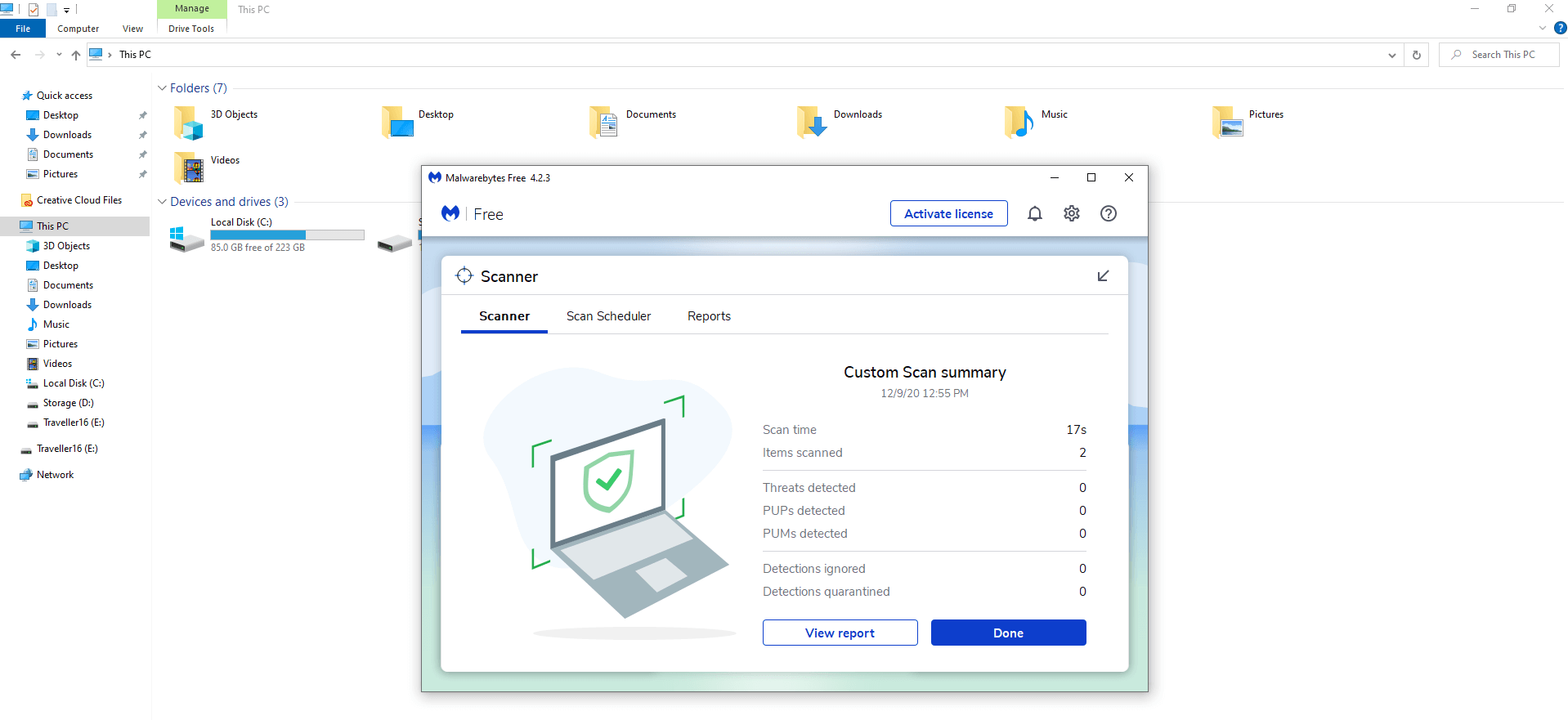 You can try free malware tools like Malwarebytes and find whether your USB device for threats.
Readers don't have to pay for the solutions because you got plenty of free tools available in the market. It is important to maintain the system security and take help from external solutions as Windows Security or Defender is not consistent.
2. View Hidden Files
If the security system could not find threats in the drives then there are hidden files in the storage device. Someone must have hidden the folders or documents in the drive, and a lot of users do it to hide the data from privacy invaders. Allow us to show you a way to view hidden files in the device and find out what's being hidden to the naked eye.
Step 1: Press Windows Key + S and then open "Control Panel."
Step 2: Click on "Appearance and Personalization" to continue.
Step 3: Now, click on "File Explorer Options" to open the settings.
Step 4: Click on "View" and then click on "show hidden files, folders, and drives" to continue.
Step 5: Click on "Apply" and then click on "OK" to complete.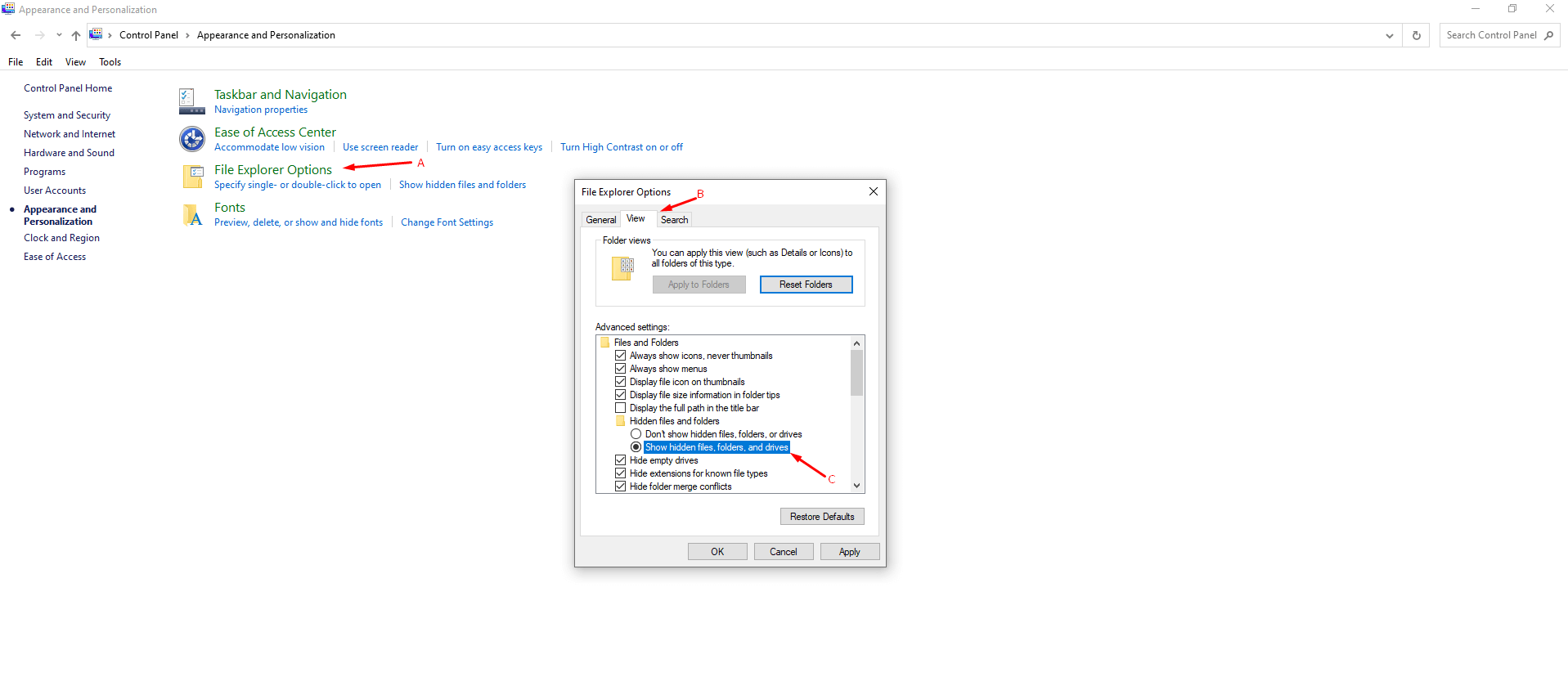 Open storage device folder to view hidden folders & data to find out what's being hidden from the world. Of course, you can measure the size of the data to find out how much it is consuming in the device and determine if that's all there is to it.
3. Repair Storage Drive
You can repair the storage device if it is suffering from the bad sector, and it is a common problem. Almost all storage devices that we have owned so far had some form of bad sectors. We are going to explain bad sectors in this segment, but we will show you how you can fix them in Windows 10.
Step 1: Open file explorer and then right-mouse click for more options and then select "Properties" to continue.
Step 2: Click on "Tools" to continue.
Step 3: Now, click on "check" to continue.
Step 4: Another window will show up on the screen, and then click on "scan and repair drive" to start the repairing process.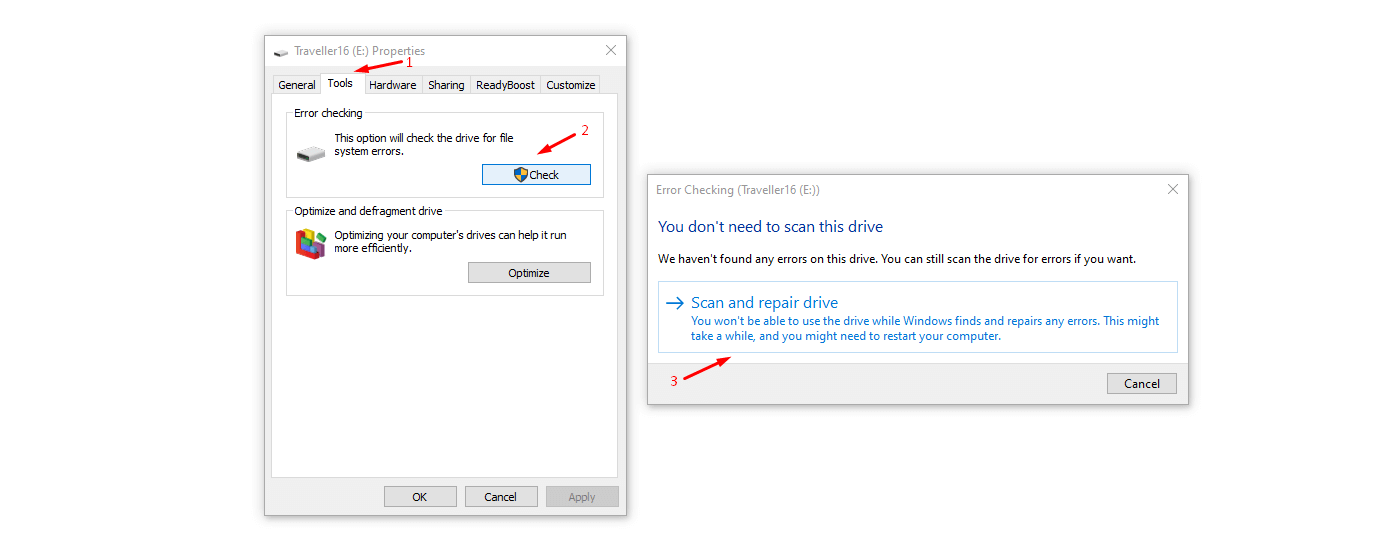 Step 5: Windows will check for drive errors and fix them automatically. We have maintained the 16 GB USB flash drive, so it could not find errors.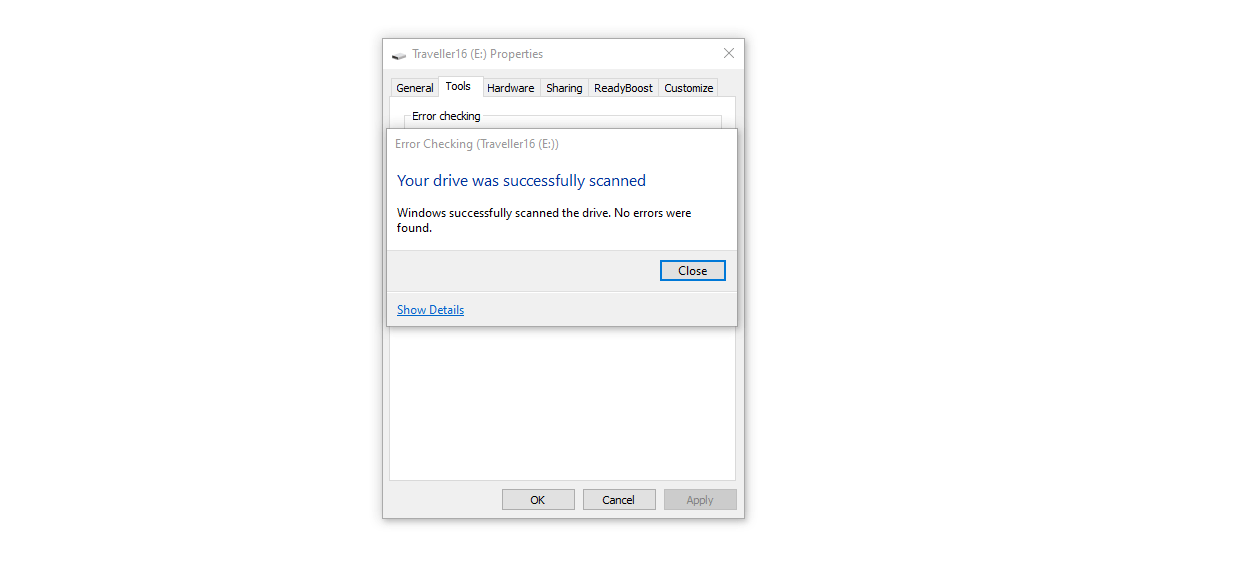 You should create a backup of the drive because it could end up destroying the files. Of course, Windows did optimize the tool so it won't hurt the data, but you should do it as a precaution.
4. Format USB flash drive
You can solve a lot of problems related to the USB flash drive by formatting it.
Windows 10 PC: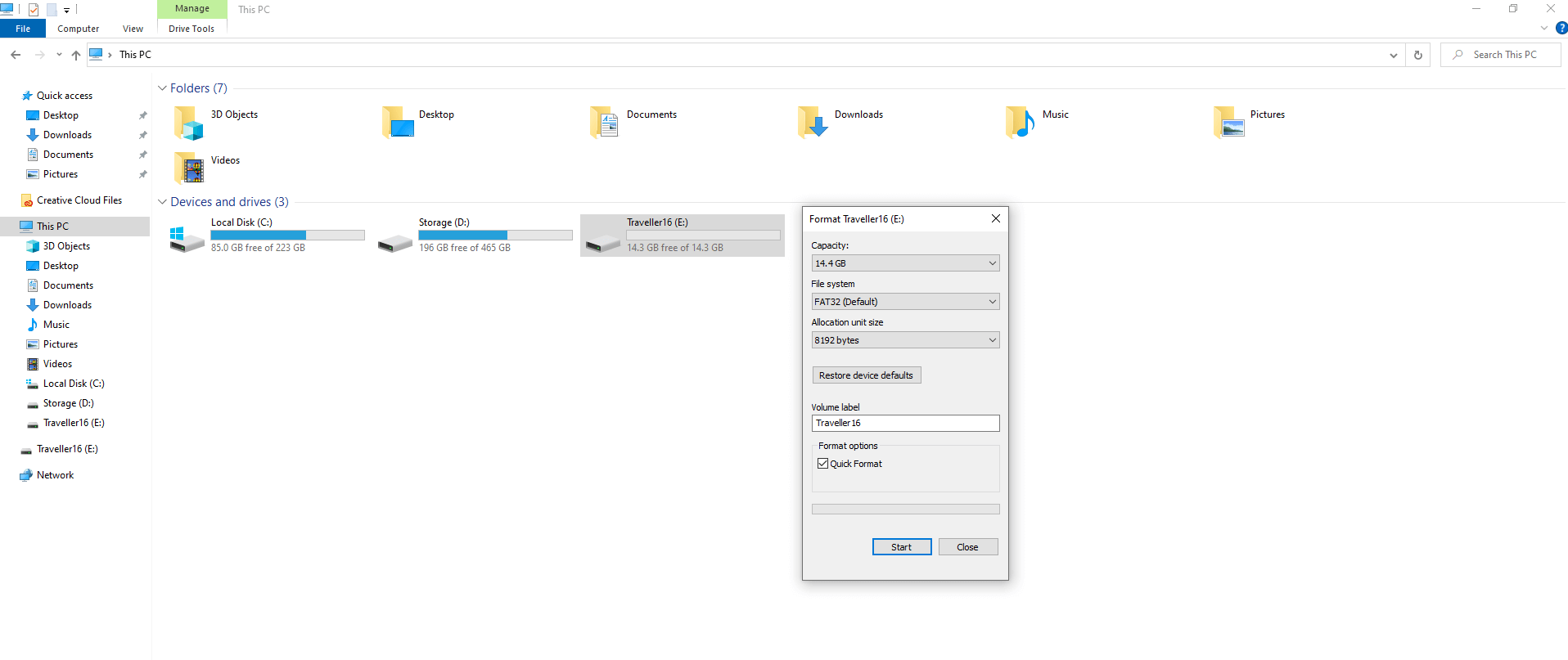 The majority of the readers have a Windows PC, and you can use it to format the USB drive.
Linux (Elementary OS):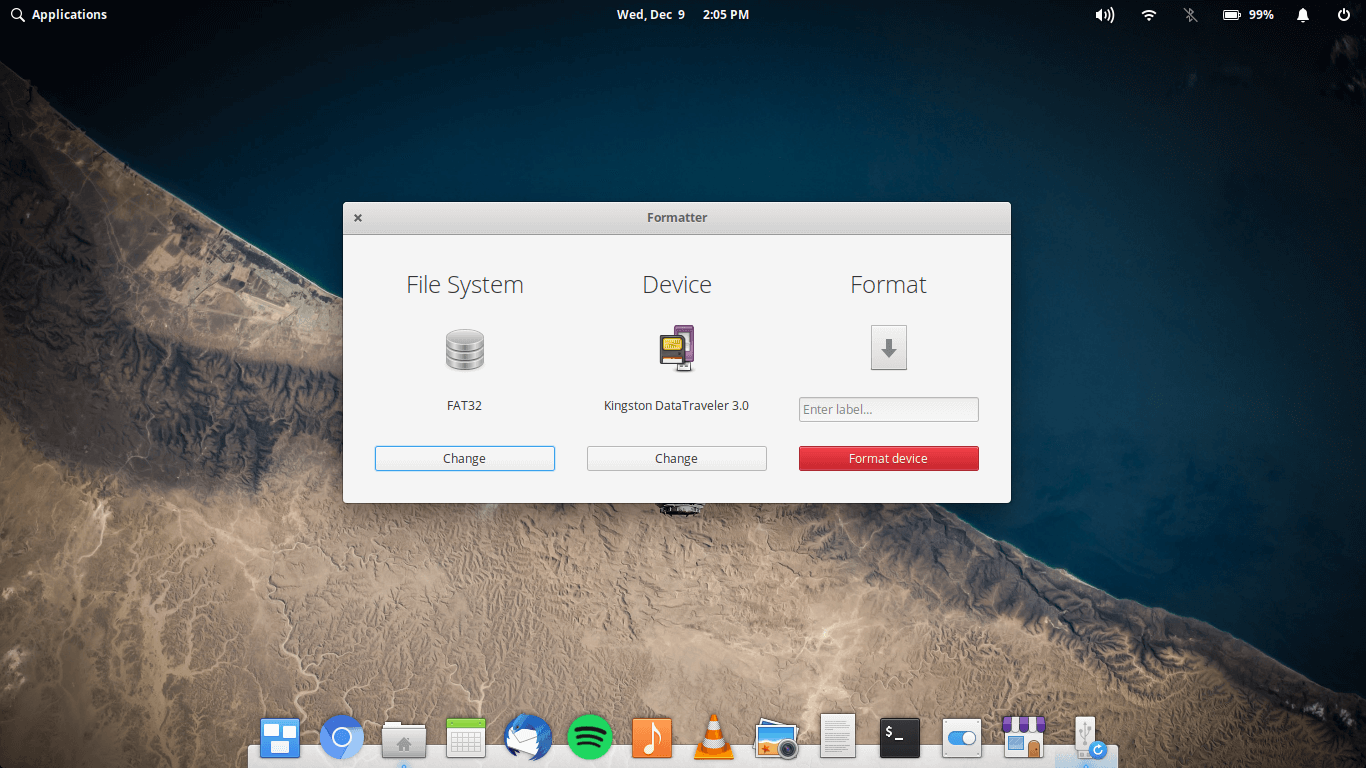 Linux distribution is a powerful operating system, and we are using Elementary OS based on Ubuntu 18.04.5 LTS (Bionic Beaver), which has good drive management software. You can install Formatter from the App Store, and it is good enough to bring back USB drives to a working state.
Android: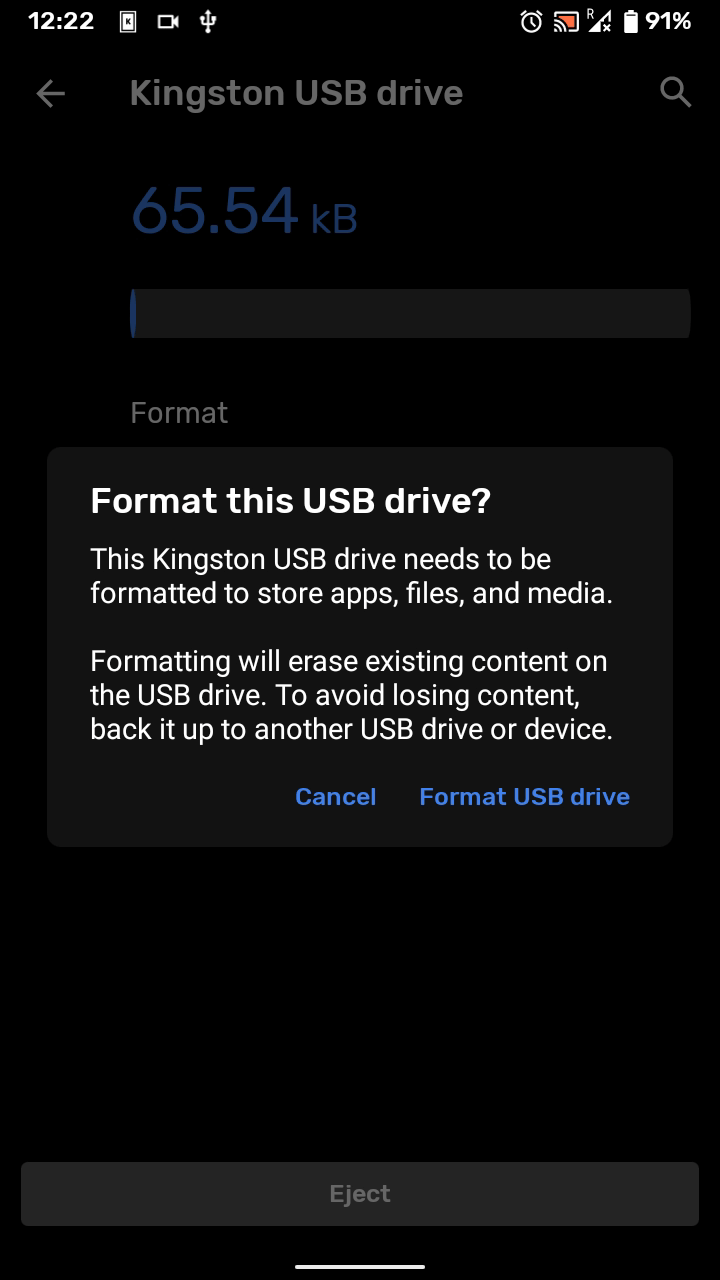 We created a bootable drive using Rufus that caused the drive to corrupt due to power cuts. We brought back the corrupted drive to a working state by formatting it.
Bottom Line
We do have some USB drives that did not recover from errors to this date. We had an I/O error after formatting it, and it could not work as a normal data storage device anymore. You can seek assistance from Microsoft Forums or other places, but if it doesn't work even after a lot of effort, then you should purchase a new one.