MobiKin Assistant for Android is a Windows & iMac program. Android phones don't come with PC suites because manufacturers no longer shipping it. Samsung developed & released the Kies program, but it is nowhere near the full-fledge PC suite for my Samsung Galaxy S-series device. I want to manage content on my phone and erase the machine for a clean start.
What is MobiKin Assistant for Android?
MobiKin is a software company that developed PC managers for Android & iOS phones. MobiKin released a Windows program and macOS program to manage smartphones released around the world. Of course, I tested the program during the review to provide real-time information and in-depth feature information.
Note: Install Windows or Mac program on the computer, and connect the phone. Complete the set-up process and then MobiKin will install an application on the phone.
Enable USB Debugging Mode
I want to inform the readers that you need to give permission to access the device using USB Debugging Mode. The concept of "USB Debugging Mode" is available in Android OS only and it is a powerful tool available for developers only. Leaving the "USB Debugging Mode" enabled equals to expose the entire phone to the world.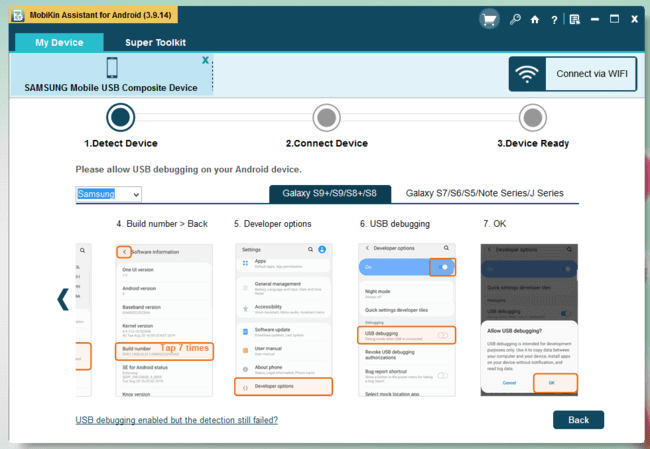 Of course, it won't create any problems as long as you don't connect it to the computer. Remember, enabling "USB Debugging Mode" turns off security protocols and third-party programs can steal sensitive information and leave malware on the phone.
Back-Up & Restore Android Data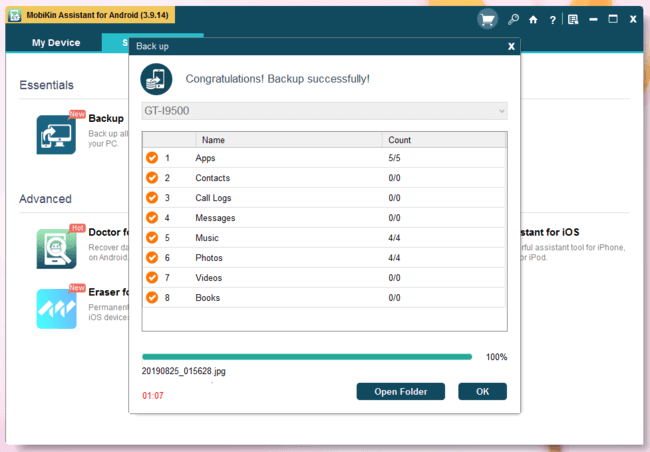 Unlike Apple's iTunes, you cannot backup data or restore the phone because there is no PC suite available. MobiKin Assistant offers backing up data solution for the device owners and no longer have to worry about losing data or missing files from the phone anymore. I have checked the list on what does the program backs up from the phone and it can pretty much recognize every file on the phone. For instance, you can save Applications (APK format), Contacts, Call logs, Messages, Music, Videos, Photos, etc. However, MobiKin doesn't save applications data such as WhatsApp backups.
Manage Android Device
I must say that the Android manager is well-equipped for advanced device owners. The developer worked extremely hard to provide easy-to-understand user-interface. Beginners don't have to spend more than one minute to understand the functions and how to use them at an expert level.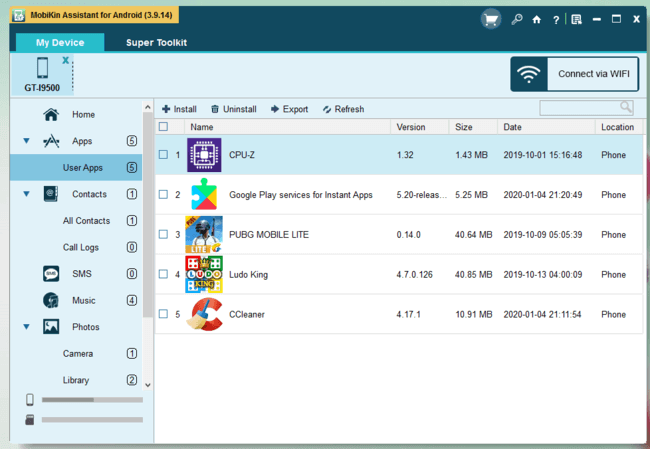 a) Manager installed applications like install APK files, uninstall applications instantly, and export the application in APK file format.
b) Start creating new contacts, export the contact, import a new contact or delete them. However, you cannot modify the existing contacts. You can perform the same actions on calls as well. You need the contacts in XML format to import or export the contacts & calls.
c) Start creating new messages, delete those, import messages, and export text messages.
d) I can transfer music files using the program. I had more fun with this feature, where you can transfer MP3 files from PC to Phone in a few clicks. Device owners can transfer music, delete music, export music, and more.
e) Similar to music, you can import photos, export existing photos, move photos, copy photos, delete photos, and more. Every action is available for screenshots and you can access the media file separately.
f) Transfer new videos from PC to Phone instantly, and delete video files from the phone.
g) The program recognizes the Book file formats and provides adding, deleting, and exporting the files.
Android device owners can manage the phone at an expert level with little to zero technical knowledge. Adding new audio files and music videos made easy with MobiKin Assistant for Android. Mass Storage options don't work smoothly in many Android phones but you can transfer files, create backups and export new content on the phone easily.
Supported Android Phones
I found Android smartphones that weren't manufactured by reputed brands. Random Chinese Android phones are available in the market for a cheap price, and it is a debate whether they support all known features or not.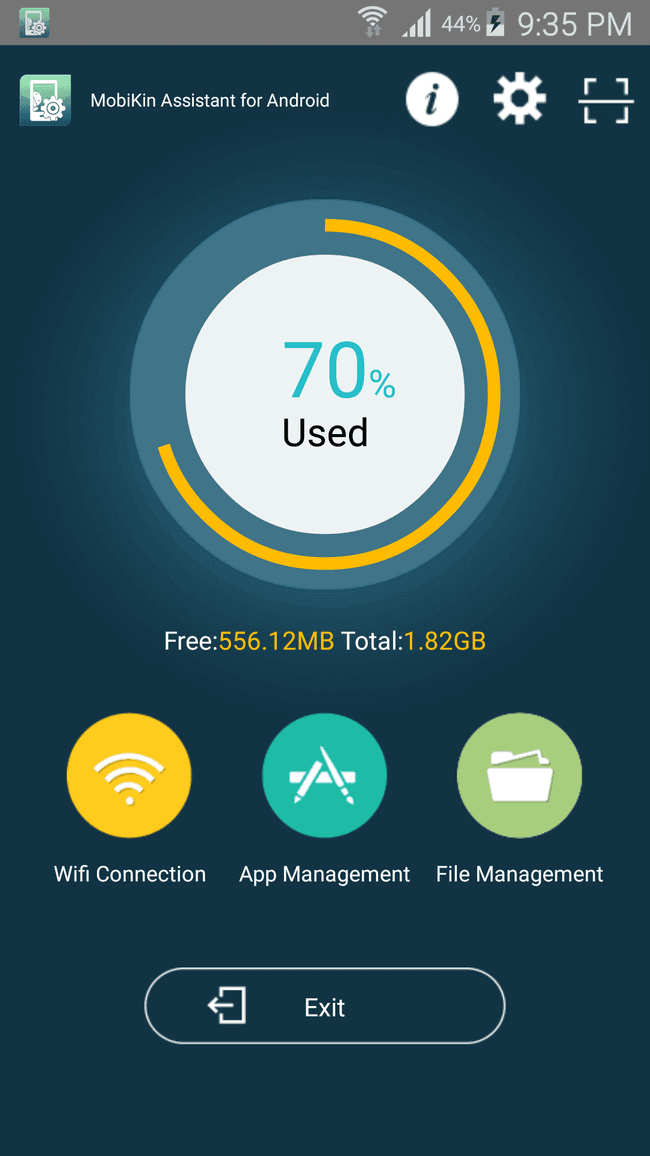 Fortunately, MobiKin Assistant doesn't require the device owners to own Samsung, HTC, Oppo, OnePlus, or any random manufactured device. Device owners have to maintain minimum requirements of Android 2.1 Éclair, USB cable for synchronization and PC to run the program.
Download MobiKin Assistant for Android
Bottom Line
MobiKin Assistant for Android requires USB Debugging mode enabled and I want the readers to understand the chronology. I implore the device owners to disable the USB Debugging mode after the work is finished because it can create a backdoor for online threats to enter the system. Let us know what do you think about MobiKin Assistant in the comment section below.