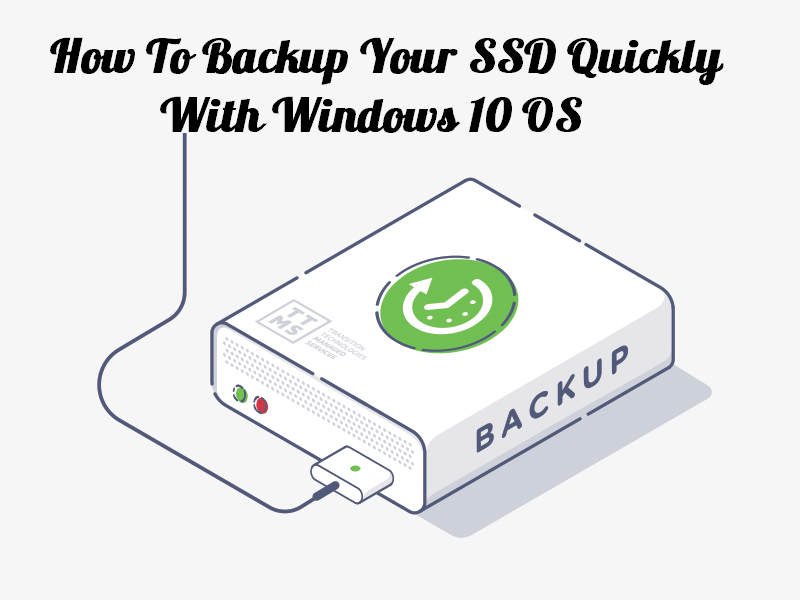 All of us know SSD will definitely increase the speed of our laptops, MacBook Pro or PC running either Windows 10 OS. But most of us forget to back up files in SSD to an external drive.
If you are a Windows 10 user then you will probably have your old HDD either from your PC or laptop and you can use this as a good piece of hardware to backup your entire system (with OS) or important files.
So in this article we will be showing how to do that.
How to back up your Windows 10 Laptop Or PC With Bootable Image Or With OS
Before moving, here are the things you need.
External HDD
An enclosure or adapter to put that old HDD
A completely free software to do the job
Step 1 : Downloading the free software
There are tons of free software out there to do the job but most of them only copies the files from your old drive to new drive. In this case the you won't be getting the bootable image which is a must need when you need your old OS back after any problems. And some other companies charge the users to if you want to also back-up the image and most of us won't be interested in paying $30-$50 for enabling that single feature.
But here is a software that comes without any strings!
Software name : Renee Becca
License: Free Pro license
Number Free License: Unlimited
Free License end date: 2030
Download EXE link: Download
Here is how you can get the serial number for free, go to this page here and enter your email id ( even temporary email id also works) in the given column.
Check your email ( also in Junks folder ) and you will find their mail with new Pro key.
Step 2 : Install the downloaded the software in any drive that you wish.
Step 3 : Now open the software and you will need to enter the serial number and for getting the serial number you need to visit this page and enter your email id.
Step 4 : Here is how the software looks after entering the serial key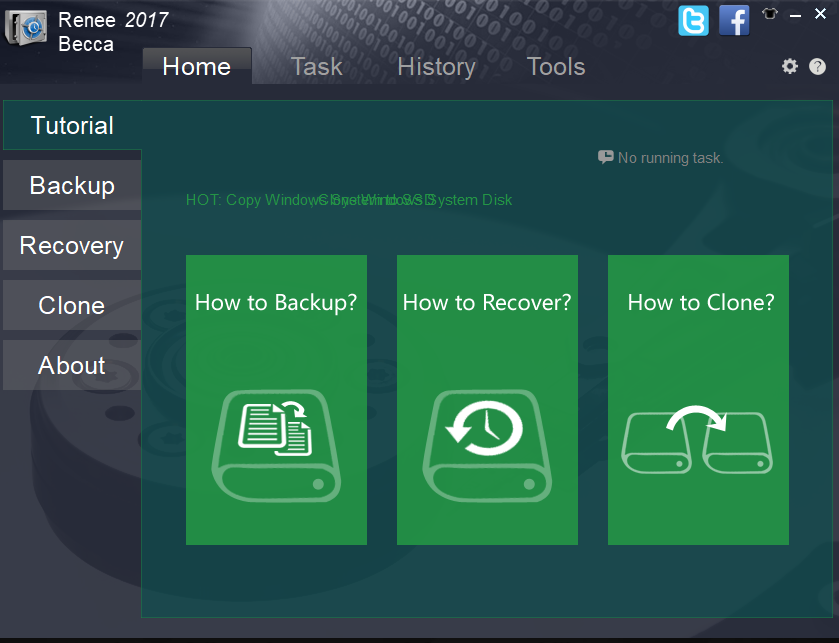 Step 5 : Now select the Backup option from the left side bar as shown in the pic below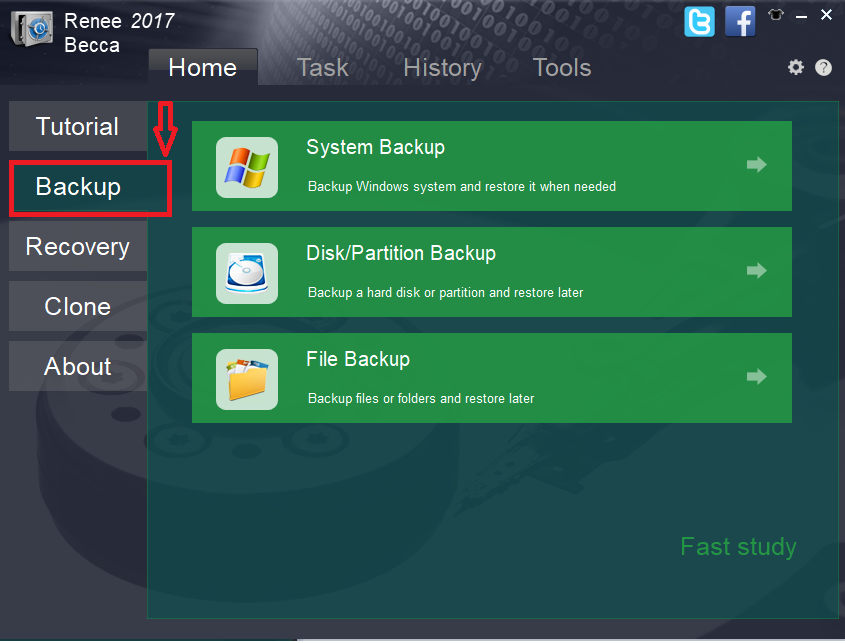 Step 6 : Now connect your external HDD, via USB 3.0 or 3.1 or type C ports.
Step 7 : Now select System Backup option as shown in the pic, below. Make sure you don't choose other options as none of those will have Windows OS image.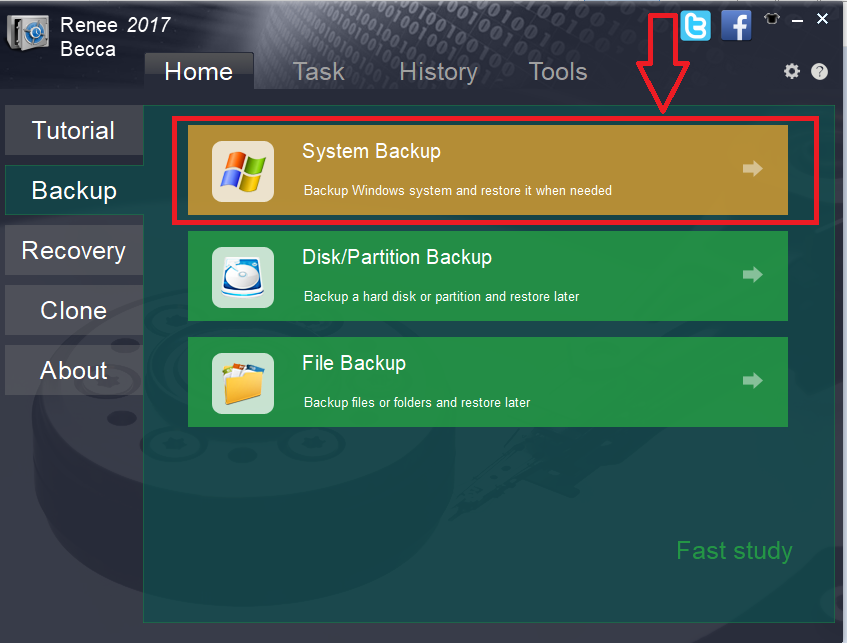 Step 8 : Make sure the Source Disk have a Windows logo on the partition as this indicated that partition have bootable image. For more info see the picture below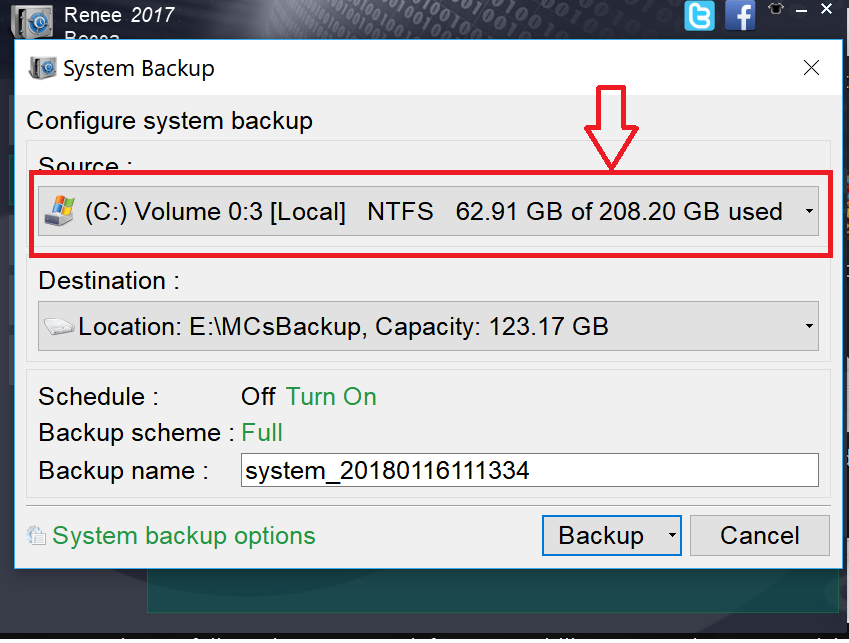 Step 9 : Choose the destination as your hard disk will be having 2 or 3 partitions. Choose the one that you like.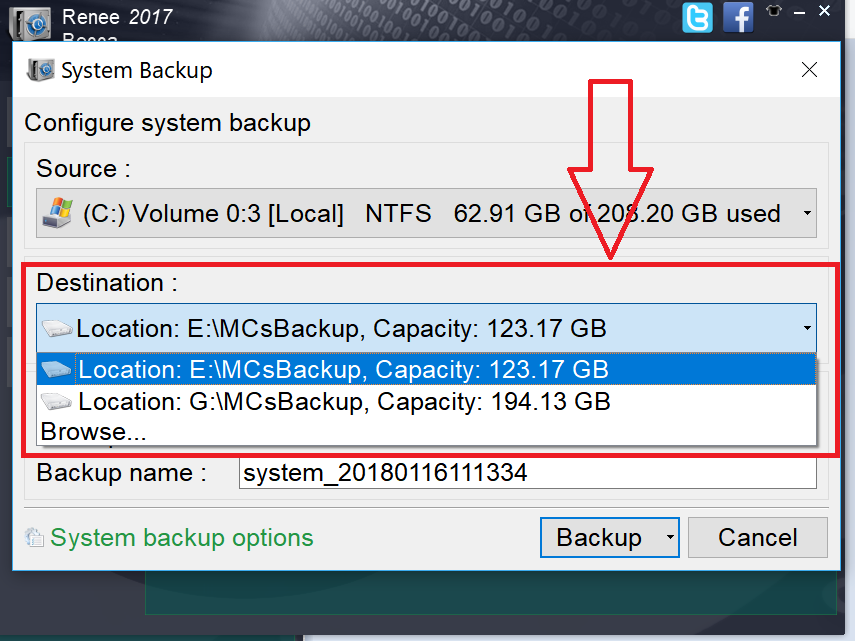 Step 10 : Now hit the Backup button like in the image shown below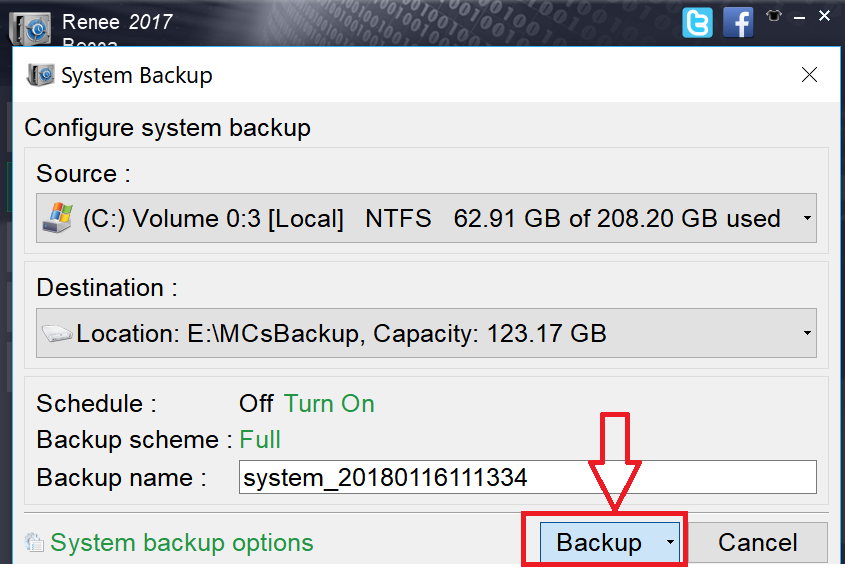 Tip : You can also Schedule the process to start after 1 or 2 or as per your wish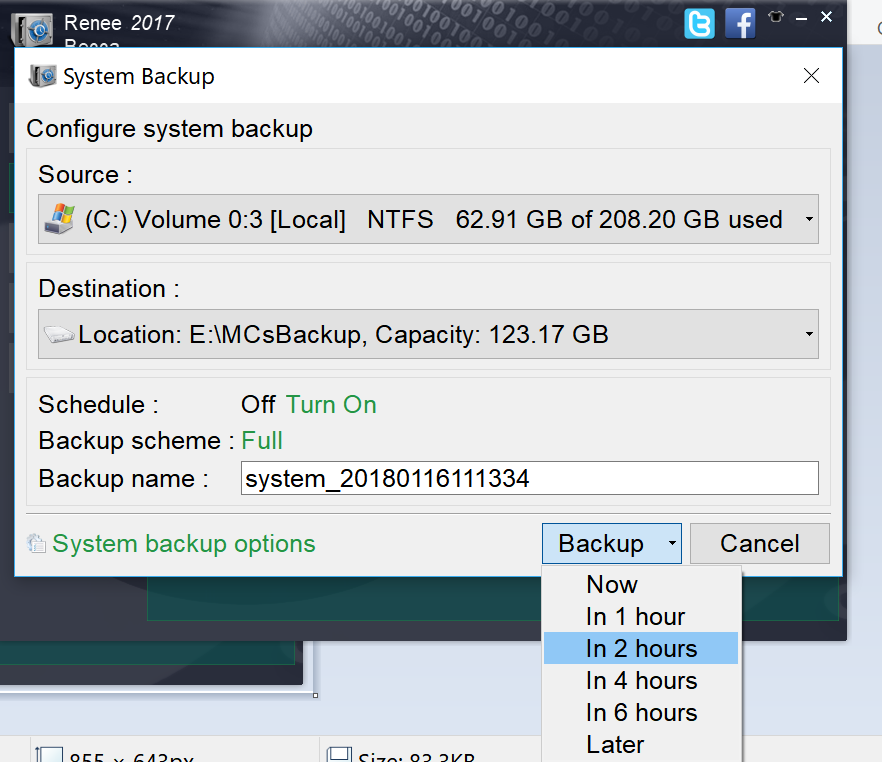 Step 11 : Process now started and wait for it to be finished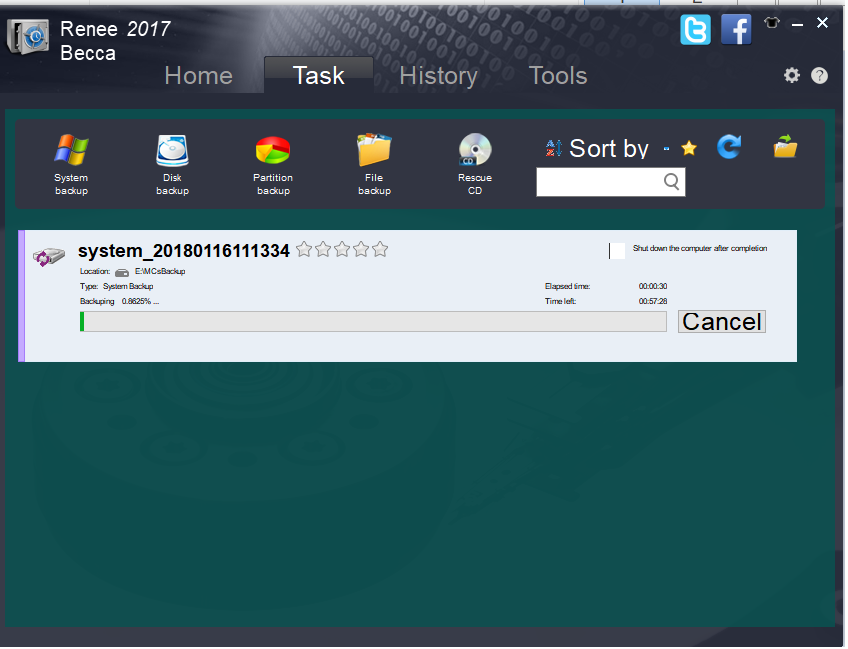 Step 12 : Process competed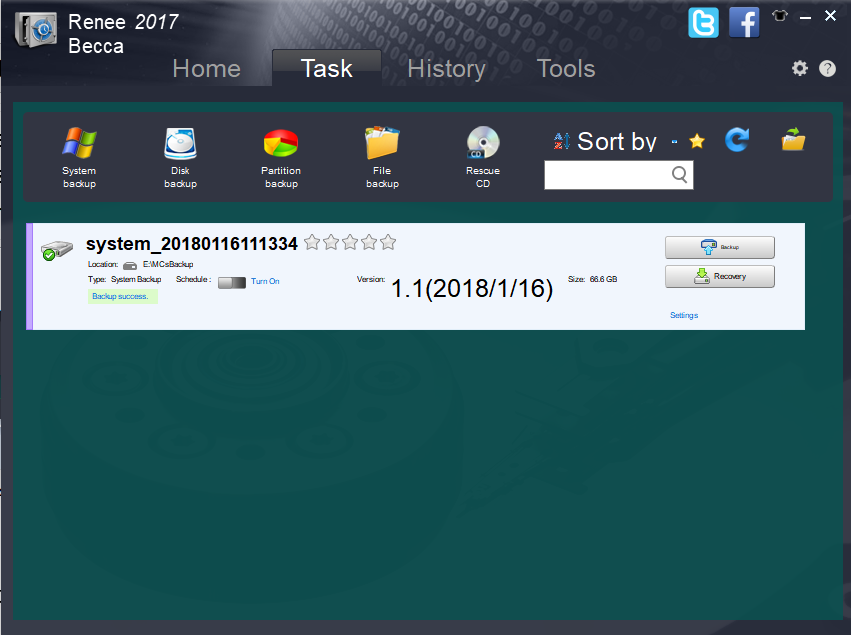 It's that simple
Here the backup file saved in our external HDD, file format VHB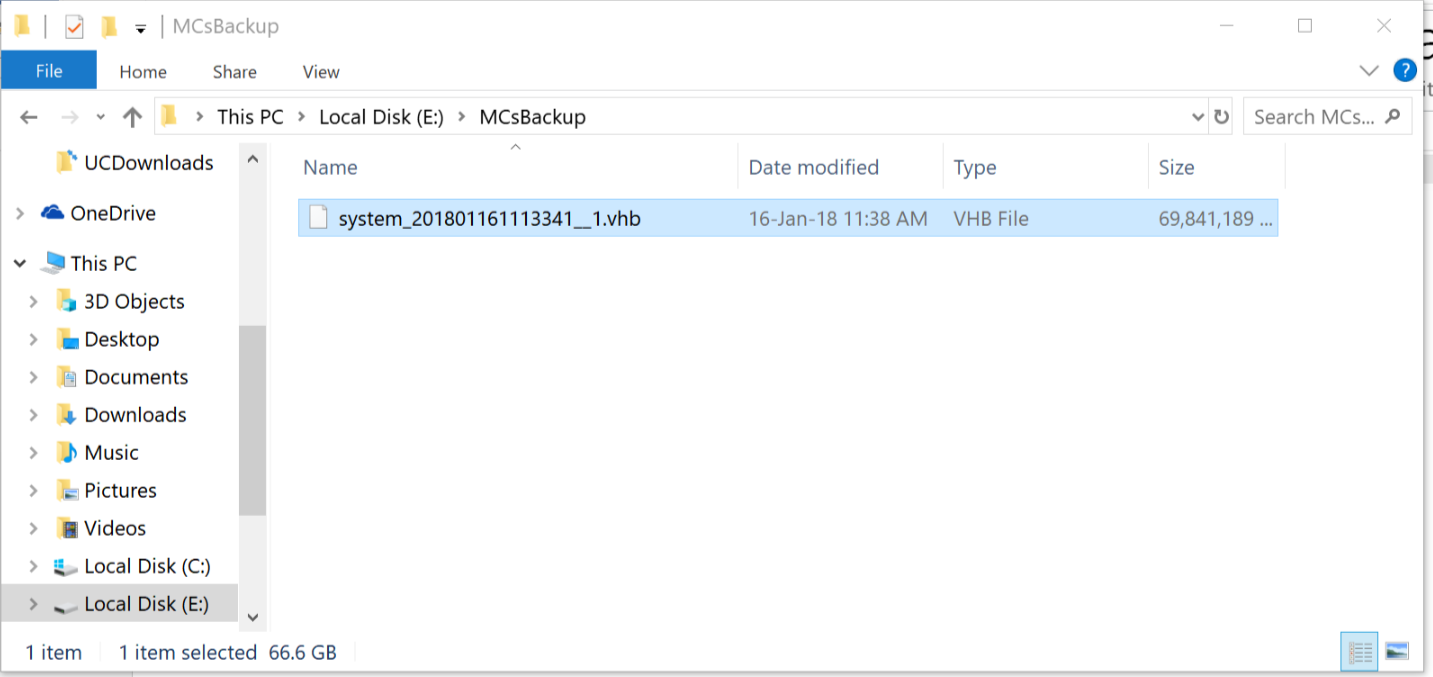 Restoring the laptop or PC to its old state.
Step 1 : Select Rescue CD option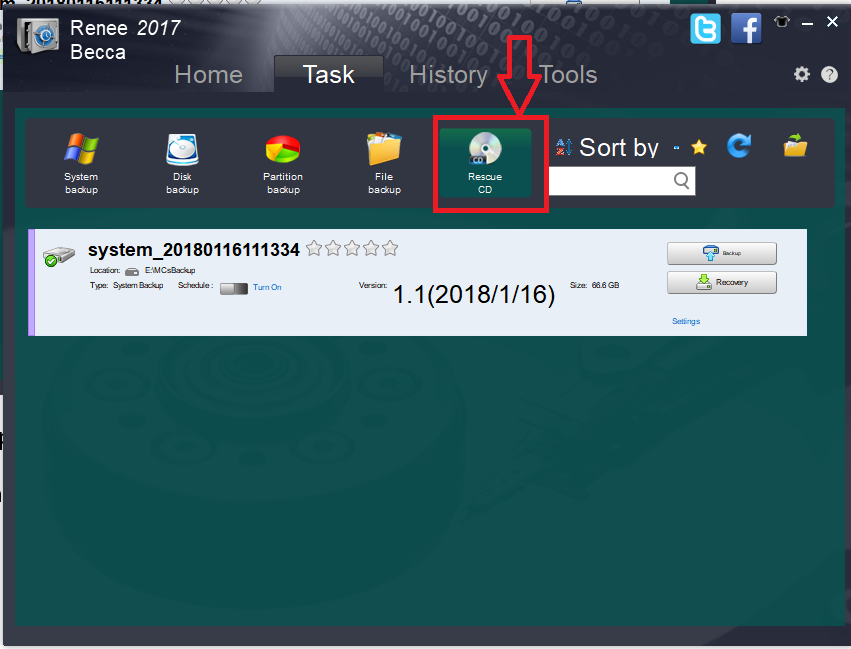 Step 2 : Now select the Base or Pro version, pro version has USB booting method. So we choose the pro version and hit Next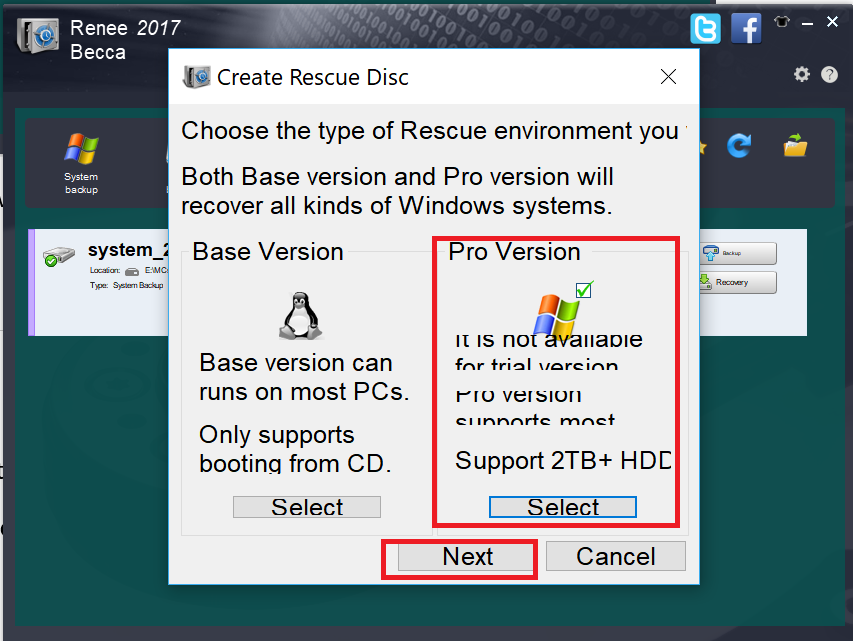 Step 3 : Hit Create the USB option as shown in the image below.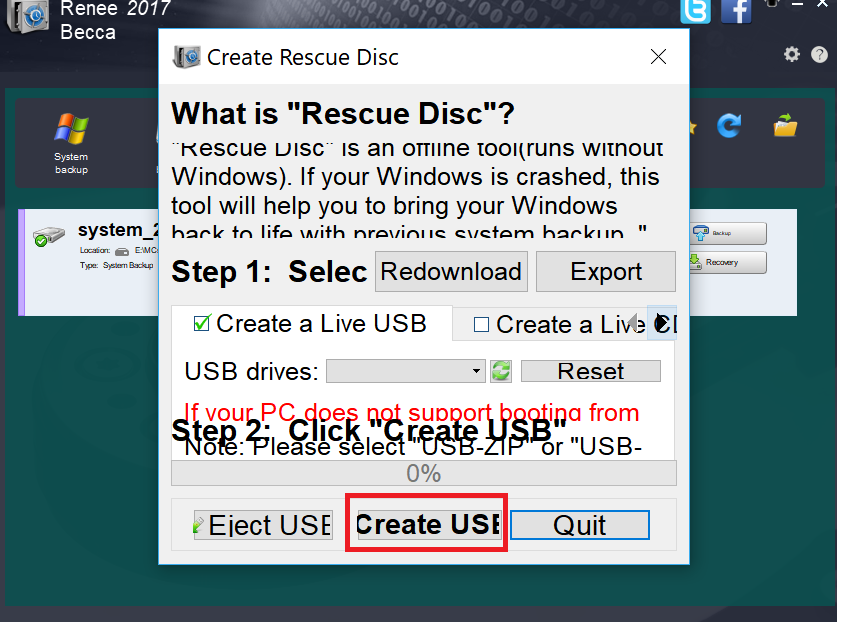 Tip : If you are using the CD option make sure that CD or DVD is of high quality as cheap CD/DVD will have some problems after one year
Once your Windows OS crashes, goto the boot menu and select boot from USB as first option and save. Then restart your PC.
Step 4 : Now connect the USB recovery stick to your laptop or PC that you created in the above step.
Step 5 : You will now see a screen like this, make sure you choose "Make the target disk bootable" option, else Windows won't boot!
Now connect the external hard disk where you have saved the recovery files and select the Reload
Step 6 : Now hit Recovery
Wait for the process to be completed.
FAQ
What all companies SSD are supported ?
Its supports all SSD, irrespective of their build, the one we use was Samsung EVO 850 Pro
Will I lose the Windows 10 genuine serial key?
Nope, Windows OS checks for the mother board serial number instead of HDD/SSD serials.
How much time is required for doing the back-up?
This depends on your USB port, with our USB 3.0 port the backup file ( size 69GB) was generated within 30 minutes
Is it possible to back-up and restore a selected partition?