Despite Microsoft Teams' popularity among organizations and remote employees, only some are keen on using it. And even if they do, they may want it to wait to launch at boot. The boot time of older computers without SSDs might be significantly slowed down if many programs are set to run at startup. Using the PC right after it boots up might be a challenge.
Because of this, we've prepared a guide on how to stop or disable Microsoft Teams from launching immediately upon login. The steps mentioned in this guide were created for Windows 11 but should work just as well with Windows 10.
Keeping Microsoft Teams from launching automatically
Developers of microsoft studies have made some modifications to prevent the software from starting immediately. We decided to go with the most basic option available even though there are other methods to prevent Teams from starting up on its own. It is essential to note that this method may be used to stop the launch of any software without the need for manual intervention.
If none of those options is successful, users may try restarting the software. If the issue is still there after that, reinstalling the application is your best option for fixing it. Reinstalling an app may fix performance difficulties that have grown more widespread in certain circumstances.
So let's start with our first method and gradually learn other methods.
Step.1 On the taskbar, find the magnifying glass icon next to the Start icon, then click on it.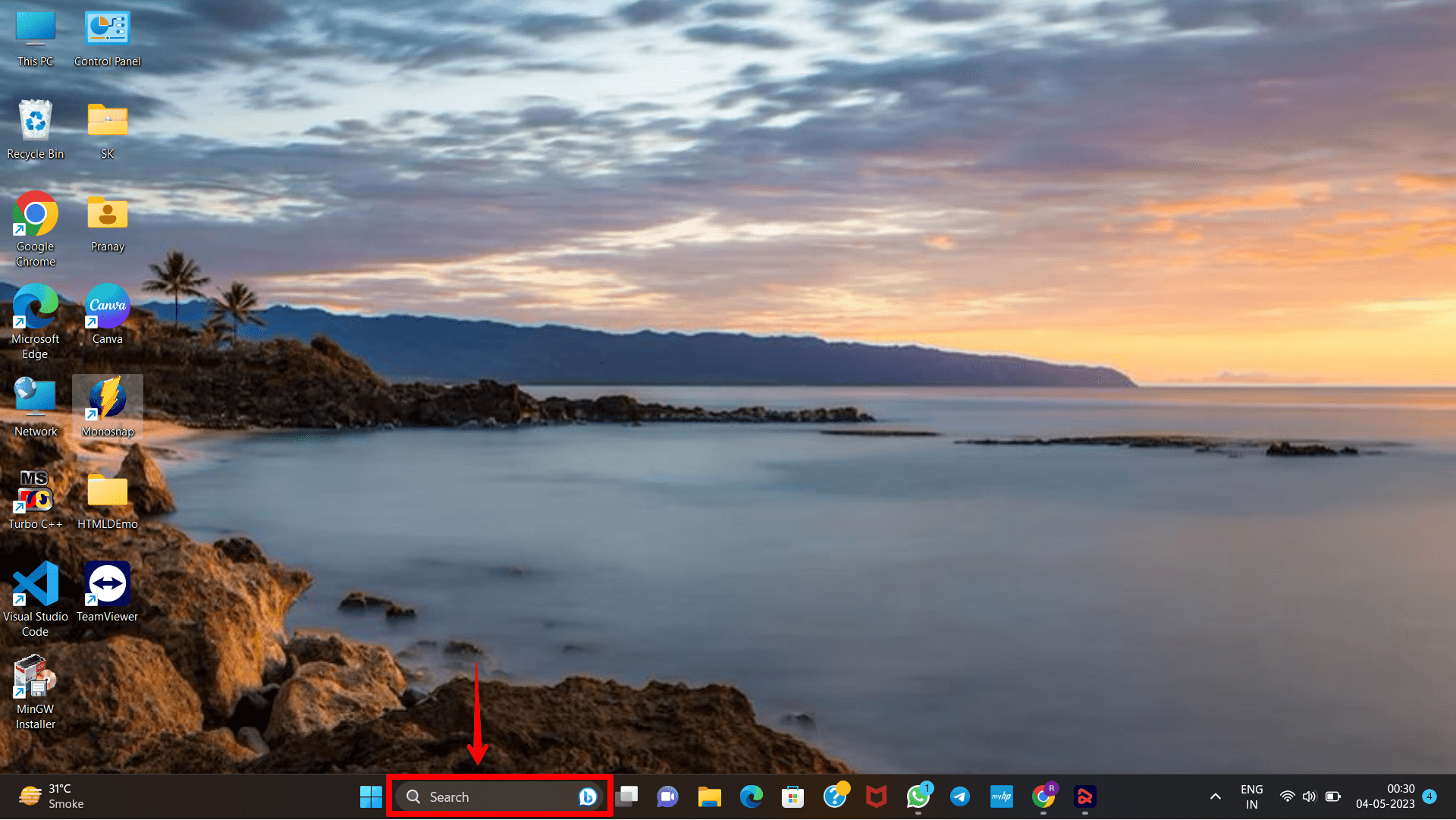 Step.2 Enter "settings" into the search bar and select Settings from the results.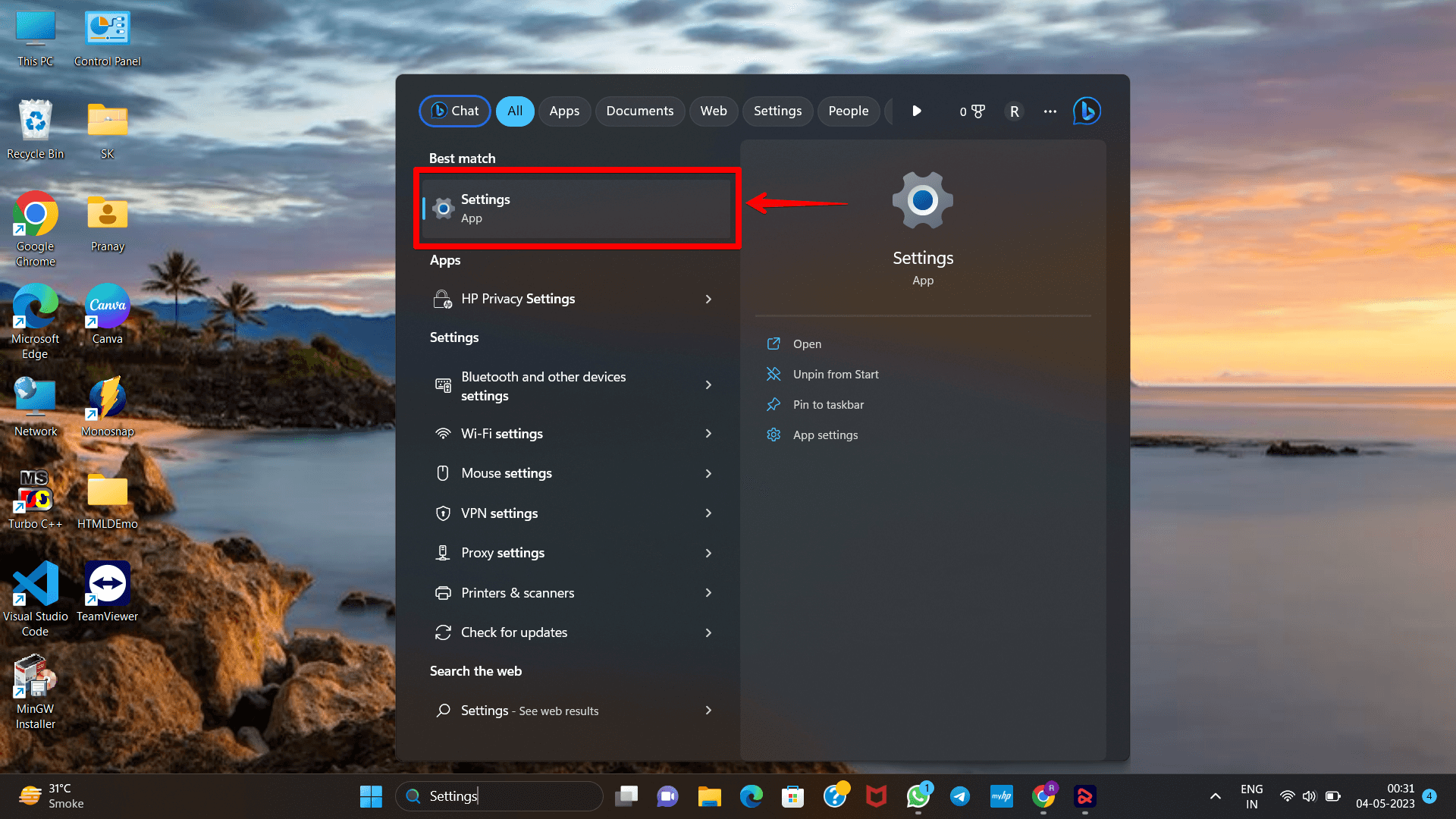 Step.3 In the search bar located at the upper left corner, type in "apps," then select "Startup Apps."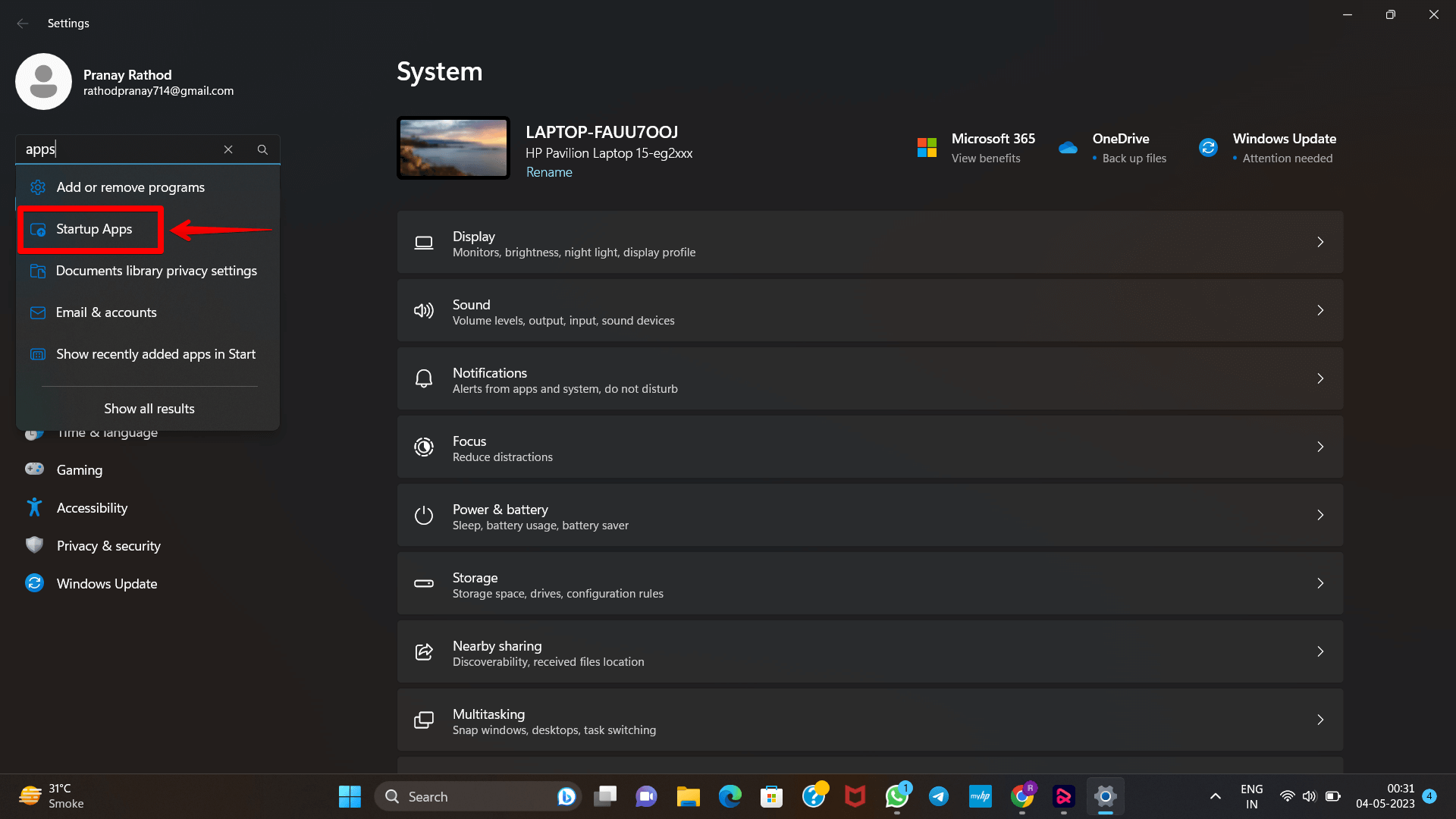 Step.4 Scroll down to locate Microsoft Teams and then use the toggle switch to turn it off.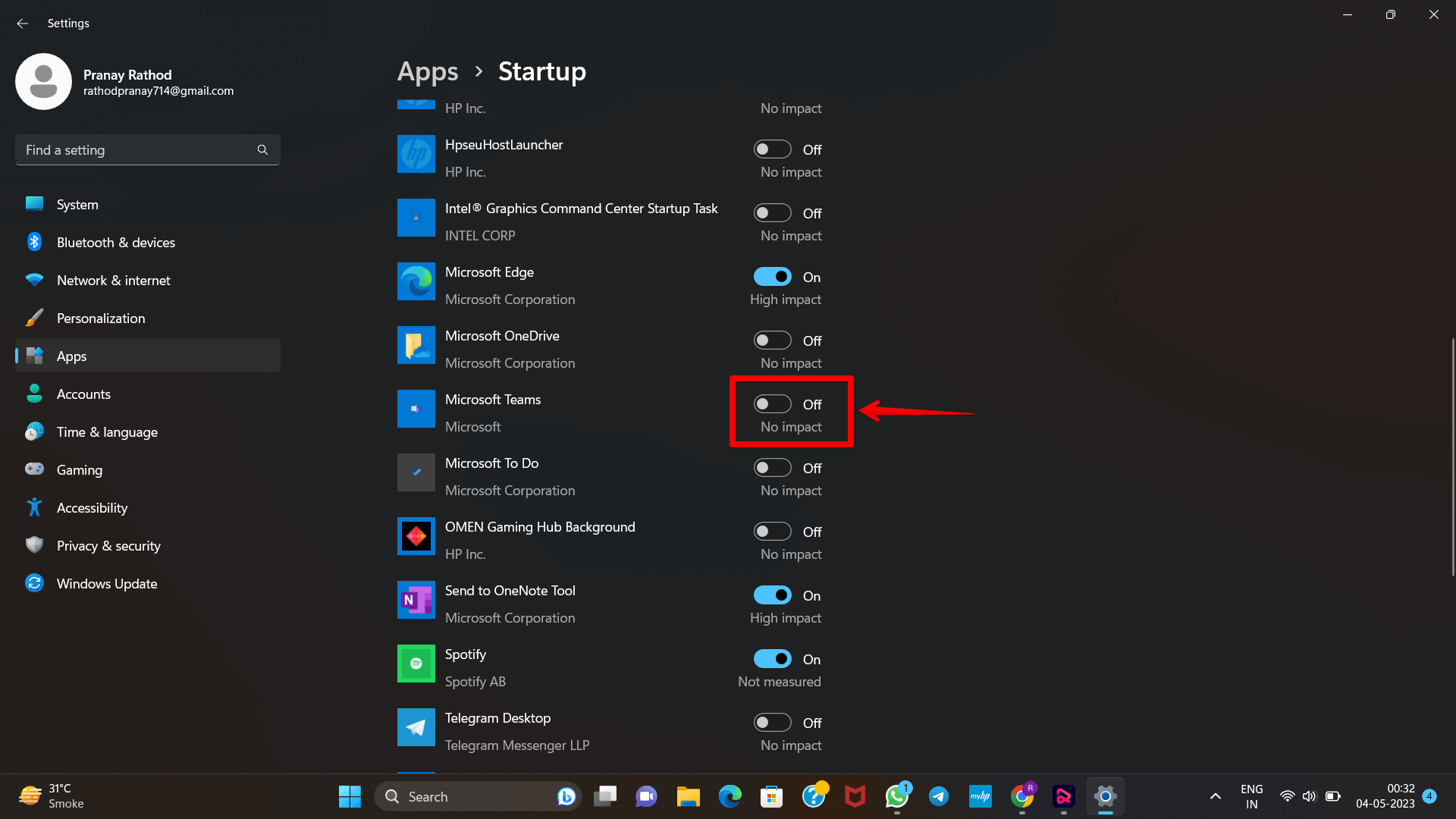 Steps to remove or disable Microsoft Teams from the taskbar
Even if you have prevented the Microsoft Teams software from starting automatically when the computer is booted up, the icon for the program may still be removed from the taskbar by following the procedures shown below.
Step.1 Access the taskbar settings by right-clicking anywhere on the taskbar and then click on the "Taskbar settings" option.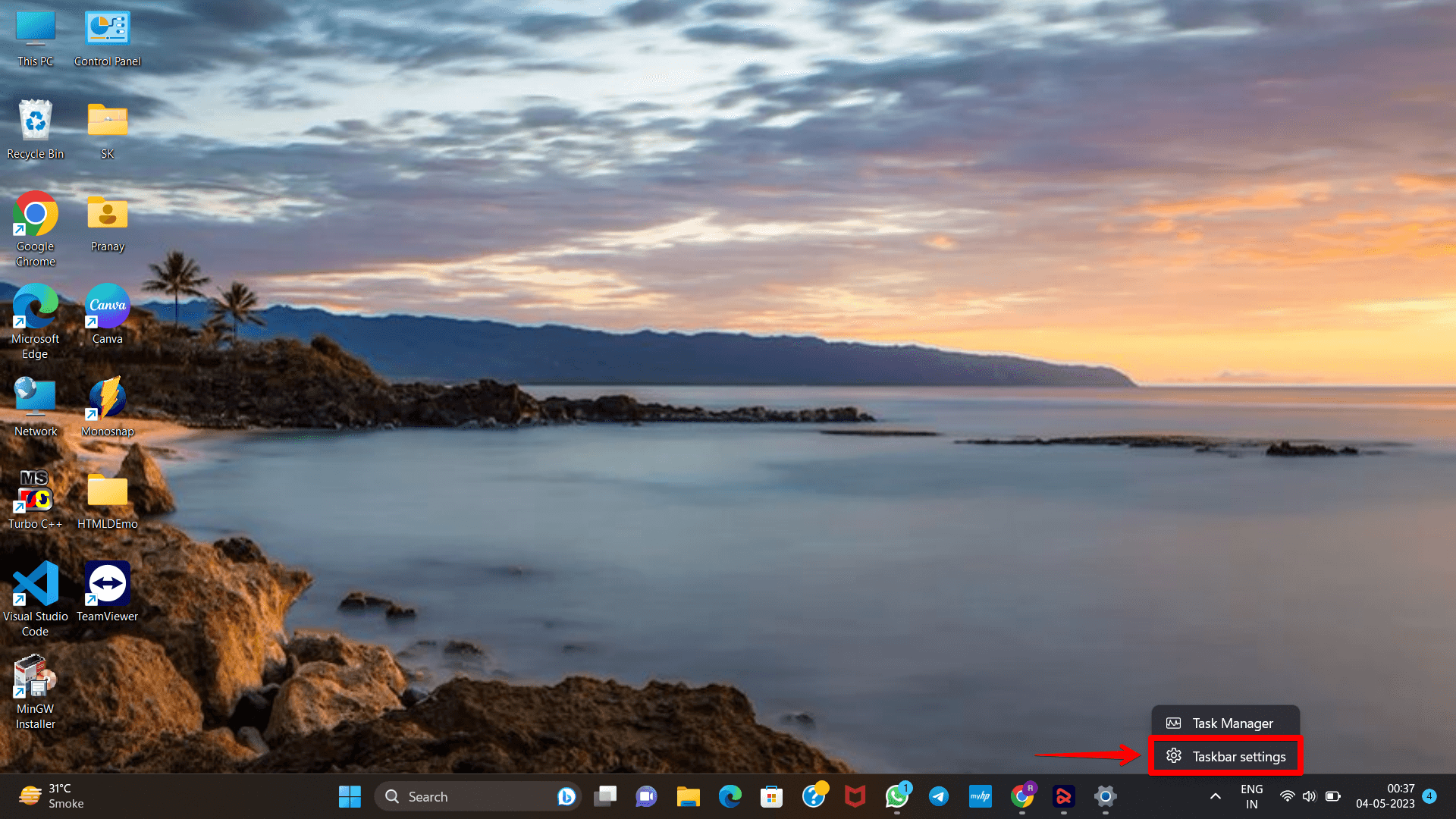 Step.2 Toggle off Chat in the window for taskbar items.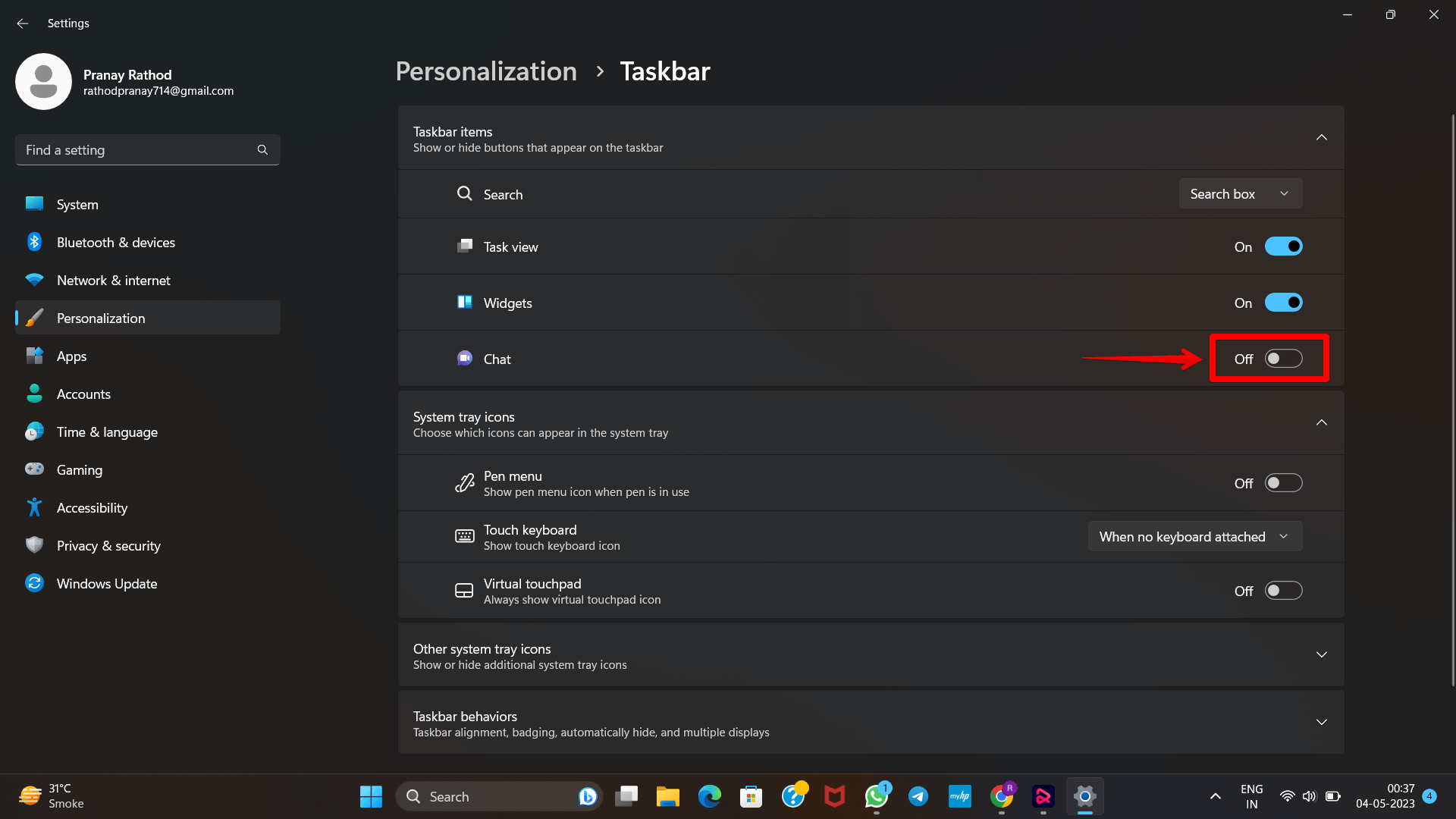 Steps to uninstall Microsoft Teams completely from Windows 11
Follow these instructions on your own computer if you want to ensure that Microsoft Teams is entirely removed from your installation.
Step.1 First, choose the Start menu from the taskbar by clicking its icon and then select "All Apps" from the menu that appears.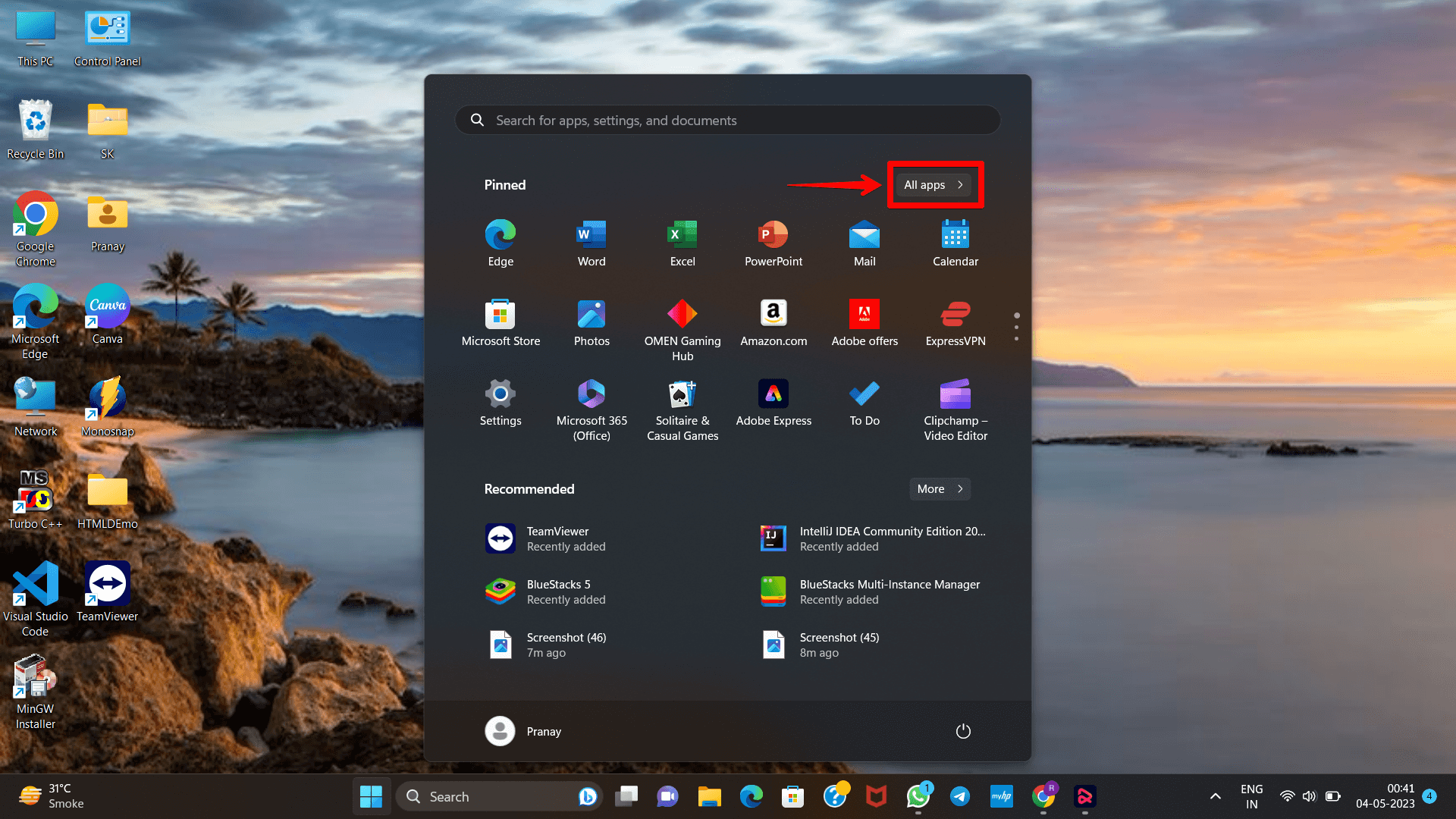 Step.2 In the search field, type Teams, then right-click on Microsoft Teams and select Uninstall from the menu that appears.
Step.3 In the following window, click the Uninstall button.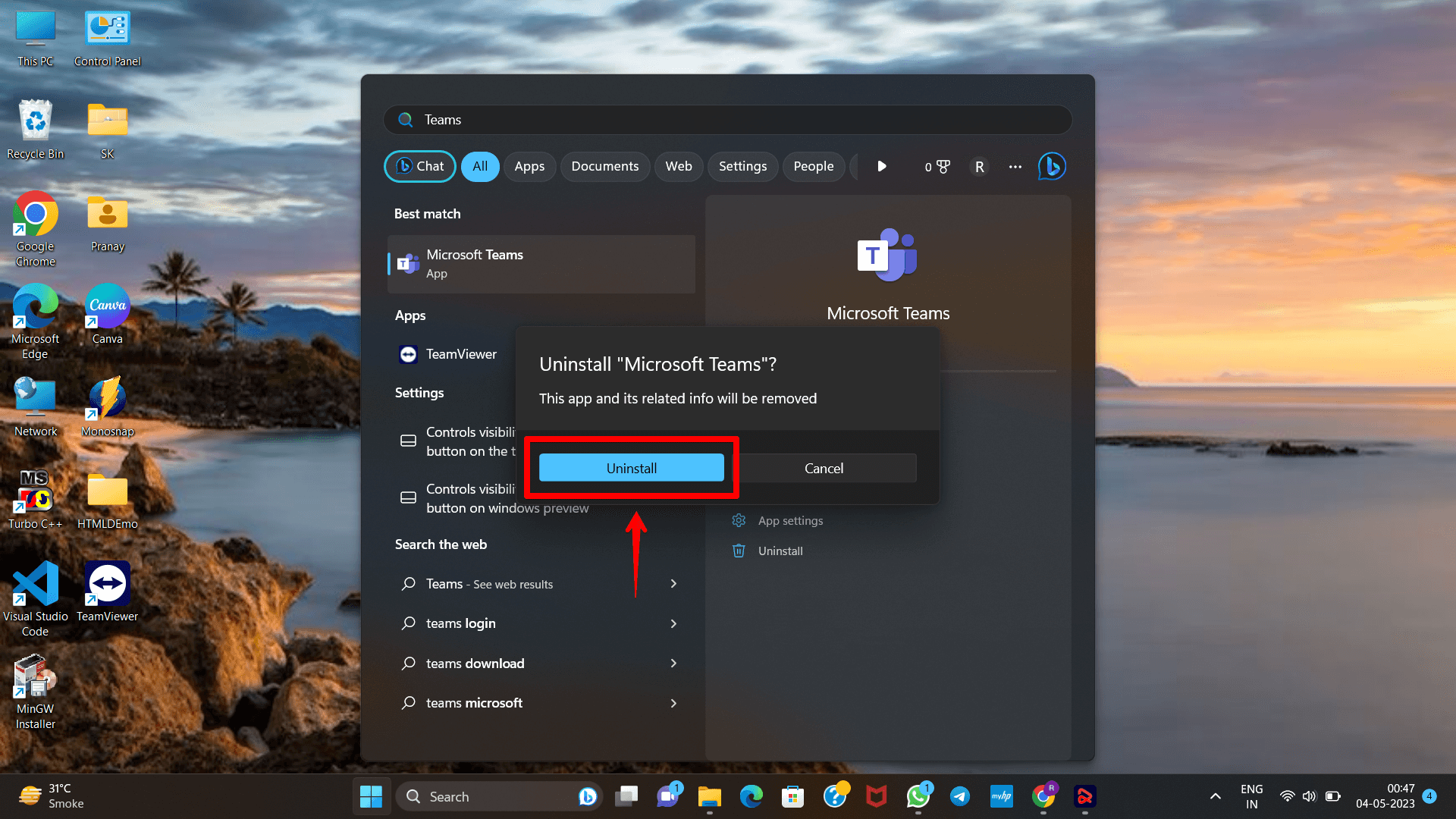 Steps to uninstall Microsoft Teams using Registry Editor
Note: The Registry Editor should be handled with care. Before continuing, it is highly advised that you back up the register.
Step.1 Open the Run dialog by pressing the Windows key plus R, then enter regedit into the text box. Then, hit the Enter key.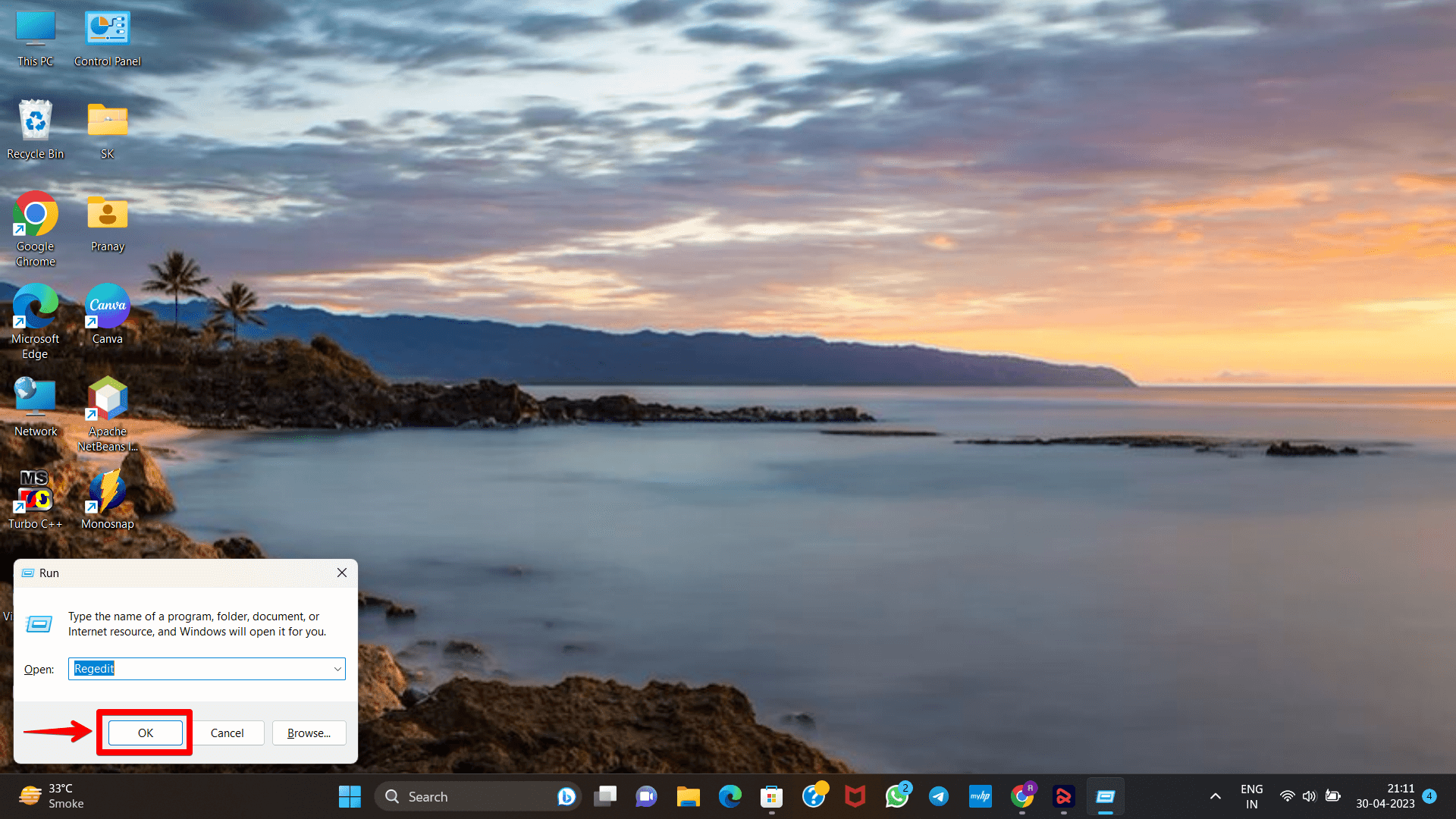 Step 2: Simply copy and paste the location given below into the Navigation bar, then press Enter on your computer.
HKEY_CURRENT_USER\Software\Microsoft\Windows\CurrentVersion\Run
Step 3: When you reach the Run folder, locate the d entry and delete registry parameter by right-clicking on it.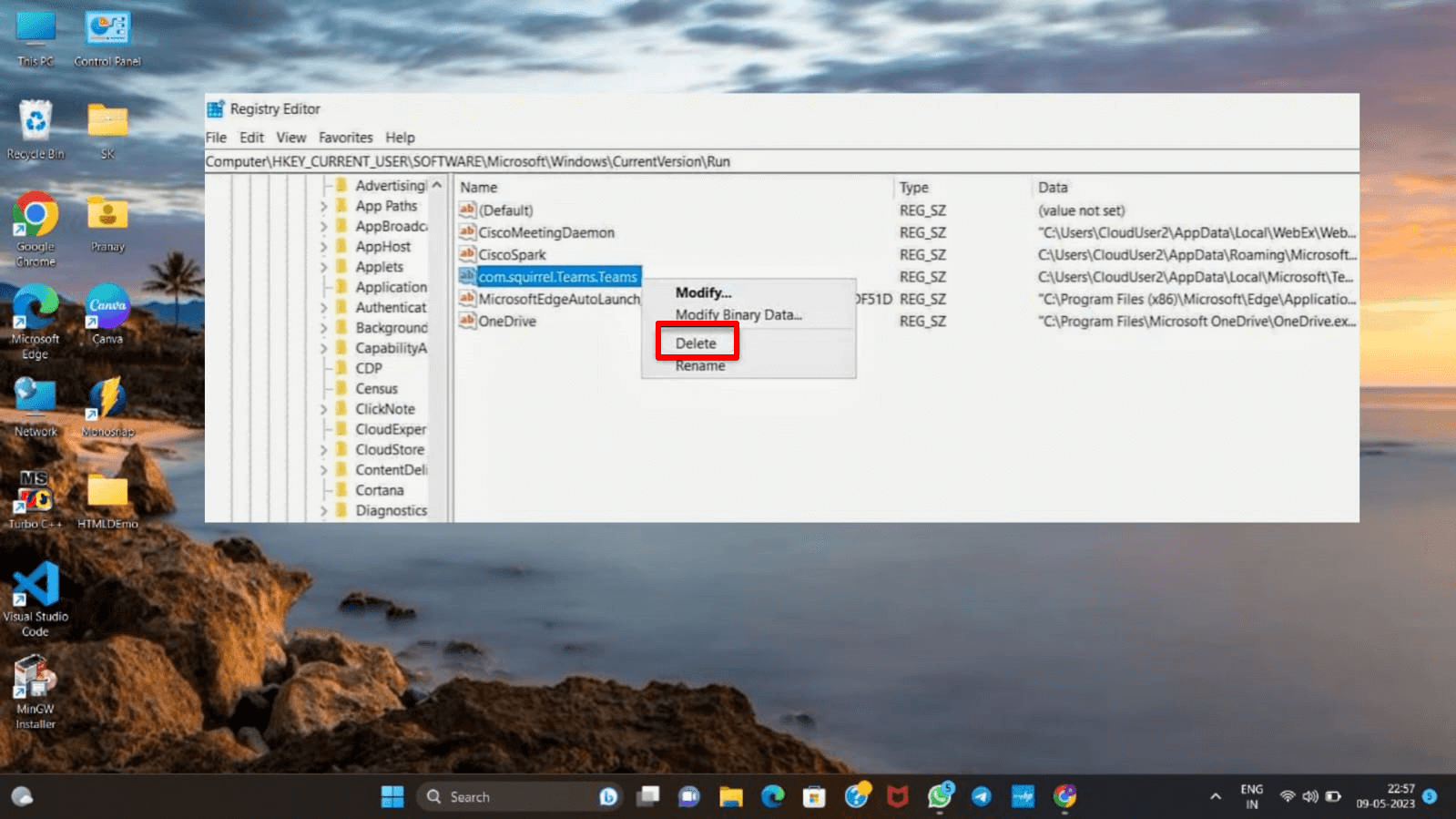 Step 4: Click Yes to delete the Microsoft Teams entry.
Hence, these are the four methods by which you can prevent Microsoft from opening any software automatically at start-up. You can try any method appropriate for you.
Conclusion
You are free to use any of the methods mentioned above to stop Microsoft Teams from opening automatically on Windows 11 when the operating system boots up. You'll be able to get rid of the obnoxious Microsoft Teams pop-up that appears every time your computer starts up this way.
In addition, you may cut down the amount of time it takes for your computer to start up by blocking or disabling Microsoft Teams from opening automatically when it does so. Your computer will no longer need to worry about completing a job that may slow things down while they are starting up.