The technology is no longer a difficult piece of software or hardware to get your hands on it. Billions of people are online every day accessing the World Wide Web and the privacy invaders are also watching you. Million of privacy invaders emerged as the internet started to grow and they are stealing sensitive information from computers.
What is DoYourData Super Eraser?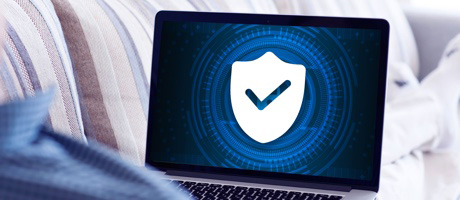 DoYourData is a software company that developed and released DoYourData Super Eraser software for Windows PC and Mac PC. The storage manufacturers designed the devices to read & write data on the drive. However, the deleted files and folders in the storage devices are recoverable. You can find hundreds of programs online that can assist a regular consumer to recover deleted data.
Super Eraser is a professional program for MacBook or Mac PC and Windows PC that assist the consumers to permanently get rid of the data. Big time players such as Government, Privacy invaders, Hackers, and unauthorized people can recover sensitive data.
Super Eraser provides advanced algorithm program that deletes the data permanently without a single trace or fragments. Nobody can recover the deleted data from the storage devices.
Super Eraser Features
How do you figure out whether the solution can fulfill the requirements or not? I will list down important features of the Super Eraser from DoYourData and it will come in handy in making the final judgment.
a) Storage Devices
The advanced program supports HDD and SSD for sure because that's what you get in MacBook, Mac PC, Windows laptop, and Windows PC. I'm happy to reveal that you can delete files & folders permanently on a USB drive, External storage, Memory card, RAID, Server, Music player, Large hard disk, and Memory sticks.
b) Minimum Hardware Requirements
Super Erasure is a lightweight program that consumes less space and RAM module. You need 1 GHz running PC with 1 GB RAM and 200 MB free space in the operating system installed partition. The developers optimized the Windows & Mac program, so it doesn't consume a lot of resources.
c) Certified Data Erasure Algorithms
How do you know, whether the erasure algorithm can put an end to the privacy invasion?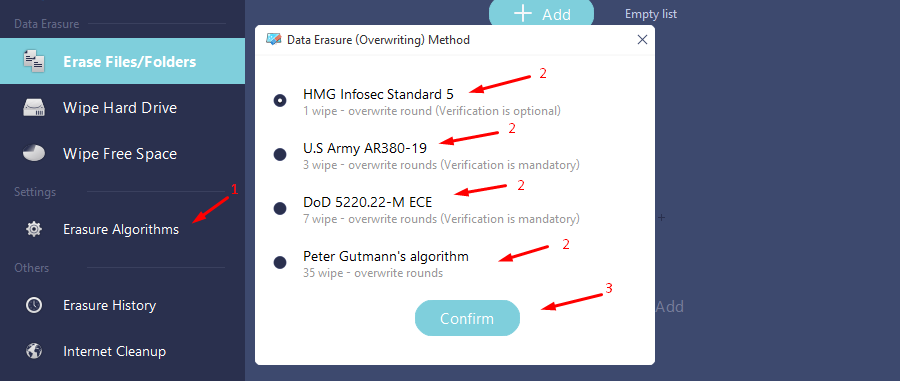 The DoYourData software company utilized "HMG Infosec Standard 5, U.S. Army AR380-19, DoD 5220.22-M ECE, and Peter Gutmann's algorithm." The military grade algorithm will protect the data by permanently deleting every piece of fragments in the drive.
The military grade wiping will ensure that no program on the earth can recover the data from the storage device. Even the military cannot recover a single piece of fragment whatsoever, which makes Super Erasure data erasure software superior.
d) User-interface & User-friendly File Shredder
The advanced programs often come in a complicated package and they are extremely difficult to master in one week. The official developers of file shredder designed user interface for the masses and anyone with basic knowledge can master it in one day.
I recommend the new customers to take a test flight for ten minutes and then play around during that period. I will guarantee that new users can easily navigate the entire process to success.
How to use Super Erasure?
DoYourData offers a free trial version for new customers, so give it a shot for a better experience. The trial version limited by 10 files and 2 folders deletion only, and you have to purchase (1 Year $19.00) license to unlock premium features.
Step 1: Launch the program from the menu, and then click on Wipe Hard Disk to erase HDD, SSD, Memory card, USB drive, External device, etc.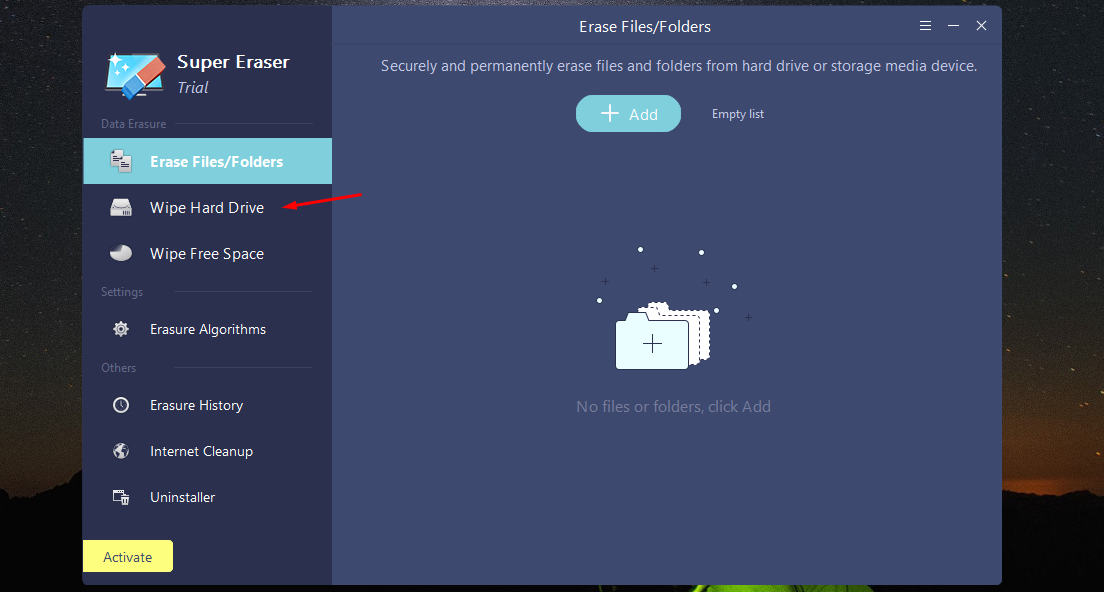 Step 2: You can find partitions and connected storage devices on the list. I have connected Kingston USB drive, but you can select hard drive partition as well. Select a drive and then click on "Wipe Now."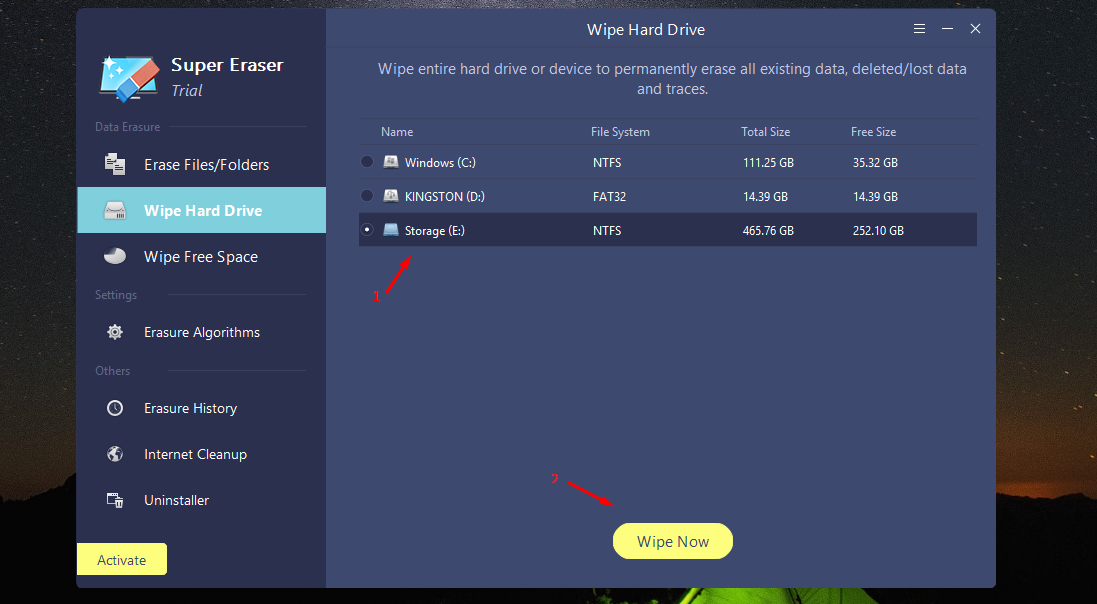 Step 3: Depending on the number of files and folders, the algorithm shows the path to destruction.

I recommend the readers to double check selected drive because there are zero possibilities to recover the data. By mistakenly, I was going to erase "Storage (E:)" drive, but I change the selected drive to USB device later.
Conclusion
The professional tool comes with an uninstaller, free space wiper, Internet clean up, algorithm selector and more. Of course, there is a lifetime license available at $39 with 30-days money back guarantee and free customer support.