Windows PC data recovery is a real-deal that millions of consumers are suffering from it. The hardware manufacturers do add years of warranty on the products, but they cannot guarantee data recovery. The manufacturers can provide a replacement for the product but recovering data is not part of the warranty. In such cases, you can approach a software engineer, who can dedicate knowledge and techniques to recover it. No one can deny that software engineers come at an expense.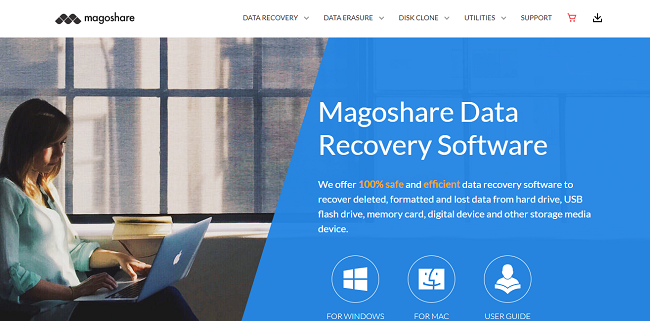 One Google search list out millions of data recovery tools and professional engineers do utilize the software to recover data. Magoshare is a software company, which released advanced software for Windows data recovery.
Download Magoshare Data Recovery for Windows
The advanced software enables the regular Windows consumers that do not have knowledge in the technical stuff can accomplish the task. A regular consumer can recover data from HDD, SSD, USB drive, and memory cards. The possibilities increase as the program comes at an affordable price. The data recovery software eliminates the cost of engineer.
So, what do you get out of the box? First, there is a trial version available for the new customers, so do not hesitate to try it. The trial version does not ask for credit card input or payment in advance. The Windows tool does not ask the new trial users to sign up for an account as well.
Corrupted Data:
In my case, I always have issues with data corruption because I own a lot of old hard drives. The life span of a HDD does not last more than a few years, and I need such program to recover it. The Magoshare recovery tool enables newbie to recover corrupted data.
Lost Data:
I have faced incidents, when I try to find a specific file, and it is no longer present in the folder. I can imagine regret, but do not fear it because Magoshare recovery tool can recover it from any partition.
Data Lost via Attacks:
Many reports have come forward that data is missing after a virus or a online attack damaged it. In several cases, they are not possible to recover but do not lose hope yet. In our rescue, we have an advanced that might come in handy, and does not worry about the end result.
Formats & Files:
Fortunately, the developers did spend a lot of time on surveys, which ended up in adding wide-range of formats and files. Allow me to give you a few examples, MP3, MP4, Drawings, Paints, PDF, Video files, Text documents, Microsoft documents, and more. I can keep go on to the end, but it doesn't seem to find an ending path, so I will end it here.
Server System Files:
The developers cannot ignore system servers and professional computers because they have a storage device installed in it. Majority of the system servers face a lot of backlash from wide-range of configuration, and it ends up in data loss. Intentional data losing & missing files are common in web servers, and gaming servers, and Magoshare data recovery software can come to rescue.
Download Magoshare Data Recovery for Windows
A quick demonstration might give you an idea on interface and how to navigate it to the success. My computer is not suffering from data loss, but I am here to demonstrate the interface and navigation.
Step 1: Launch the program and then select a partition. Now, you have the option to start it by clicking on "SCAN."
Step 2: The entire partition or hard drive will have to go through a deep scan. There is a completion estimation of scanning, but you have to remain patient. The software does not decide the duration of completion and the scanning process depends on the number of folders and files.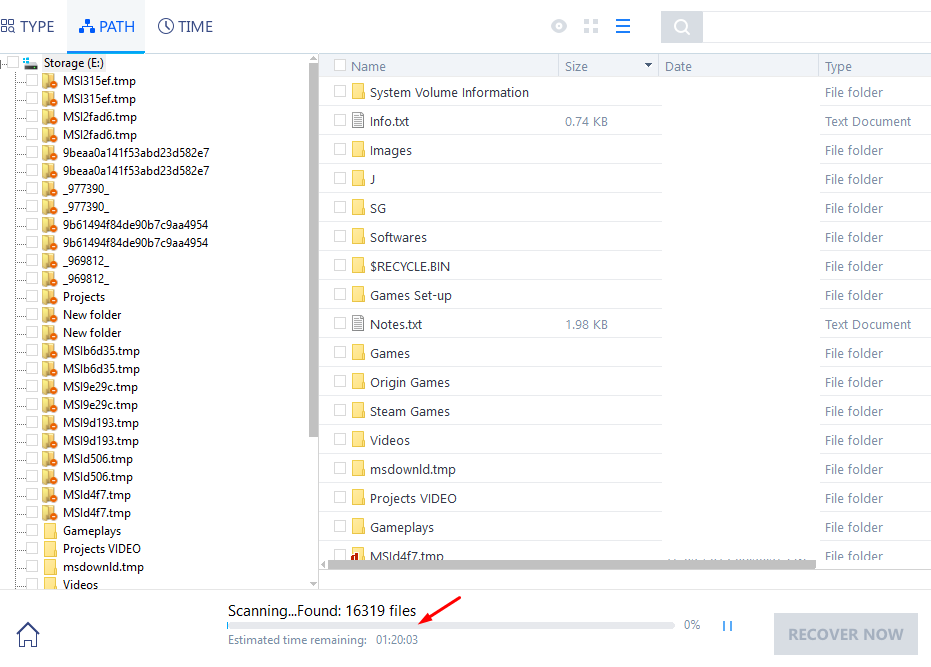 Step 3: There is an advanced option to select filter the files using TYPE, PATH, and Time.

Step 4: Select the files to recover them immediately and then click on "Recover Now."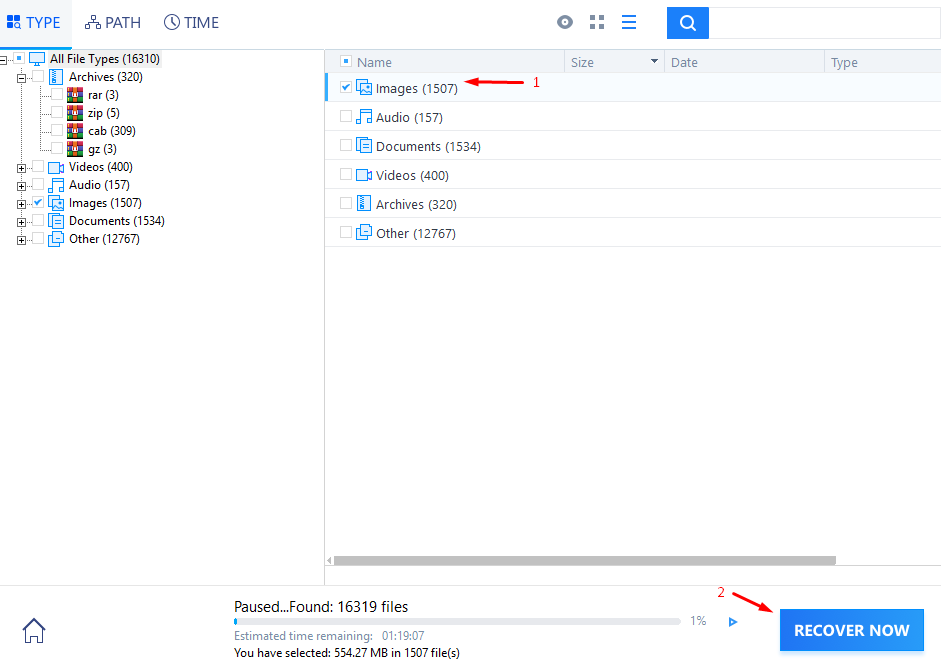 Step 5: The browse window will open on your screen and then select the destination to store the data.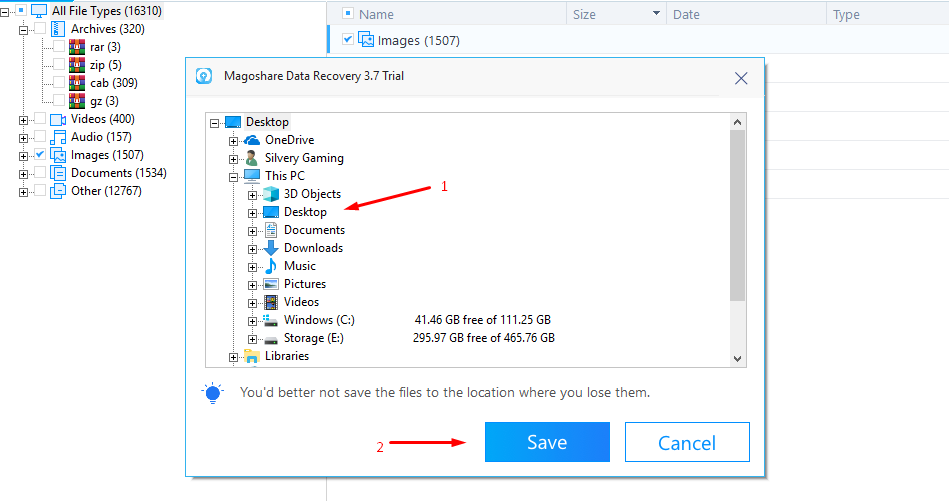 Click on the SAVE button to start saving the data. Remember, the speed of recovery depends upon on machine hardware and available resources. Do no run background apps and programs during the recovery because it will slow down the process.
Bottom Line
By spending $69.95 on Magoshare data recovery tool for Windows can provide lifetime service. Kindly remember, do not expect every file or folder to get recovered. Let us know what you think about Magoshare products in the comment below.