Every year, billions of people visit all sorts of websites on the Internet. And you surely aren't an exception since you're now reading this article on one of them. Today, people increasingly flock to social media sites to communicate with their family, friends, and acquaintances. They also visit news and entertainment platforms to keep abreast of the current happenings, as well as watch movies and listen to music hosted on YouTube students might also come online in search of help to write their best custom essay yet.
But if you've only experienced the Web as a visitor/consumer and without much knowledge of information technology, it may be difficult for you to understand how the various websites you use, such as Google.com, Youtube.com, and Facebook, are made available to you. The question you most probably look forward to being answered is, 'What exactly makes it possible for me to view websites on my Internet-connected computer?'
Other things being equal, the primary reason why you can visit websites is because they are hosted on remote servers The servers themselves are computers capable of storing large amounts of data and performing different kinds of computation. You can think of them as digital houses or mansions if you like. Run by large IT companies, they are usually located in large physical facilities called data centers. In fact, data centers can be situated in different parts of the world. Since websites are 'housed' on servers, you essentially get the content from them when you attempt to access this or that web resource.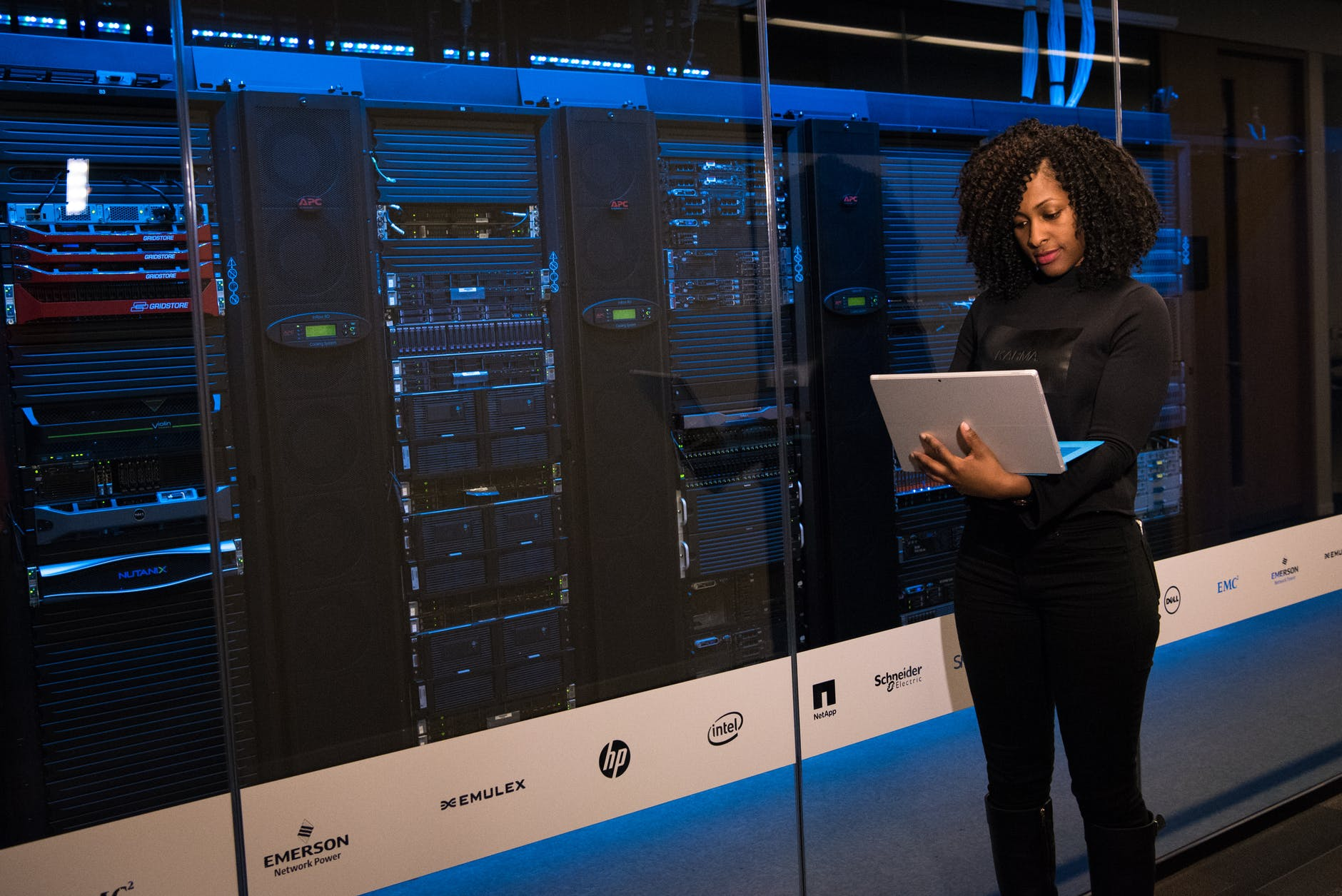 That said, if you are looking to get your own website (e.g. a personal blog, business site, etc.), you certainly need some kind of web hosting for it. There are a lot of web hosting companies that provide such services. But what should you pay attention to when trying to decide which company to choose? Check out our 5 tips and make a more informed choice!
1. Hosting Features and Pricing
Being the two most crucial points, hosting features and pricing determine how your website will fare online. You should, therefore, carefully consider hosting plans web hosters offer their prospective clients. Most of them are differently priced, so the first thing you should do is find out what they include and whether they meet your specific needs. Typically, each hosting plan will feature storage size, bandwidth, and monthly traffic.
Also, different web hosters can provide you with different additional services. They may include shared hosting (which is typically the most affordable), dedicated hosting (solely for use by the customer), hosting on virtual private servers (VPS), and also private email hosting. The option of private email hosting allows you to create and manage your domain-related emails (e.g. [email protected]).
An important hosting feature you can't ignore is site backup and security. Be sure to find out whether the web hosting company provides backups for hosted sites. The backup schedule might be automated and performed at specific intervals (e.g. daily, weekly, etc.). This means you don't have to do it by yourself or worry about losing your website content.
Comparing different hosters' prices is equally important since it will allow you to decide which plan is the most suitable for you. Besides pricing, you should also find out if you can switch between different plans, and if you can, what it ivolves in terms of time and money.
2. Reliability of Web Hosting Service
It's nice to know that the web host you're considering getting a membership with has some competitive features and prices. But you shouldn't just stop there. How reliable is the host? A service's uptime or availability is the most crucial aspect for any web-based asset like a website. Observing your sites being offline or inaccessible is never pleasant. Such issues can be very costly if you have a high-traffic website. You could lose a lot of money in ad revenue and suffer a SEO ranking drop on all major search engines if downtimes occur regularly.
To prevent that from happening, you should find out how reliable a web host is. Reading reviews of real customers on trusted review sites and those of unbiased tech reviewers can help a lot in this regard. Don't let Impressive numbers like 99.99% deceive you – that's a typical marketing ploy used by marketers to get people in. However, be aware that even tech giants like Facebook and Google do experience site outages occasionally.
3. Customer Service and Support
What happens when you need help with figuring something out or fixing an issue related to the hosting of your website? How quickly does a web hosting provider respond and come to your help? These are important questions to bear in mind. Web hosts may provide support via email, phone, live chat, and a pre-existing knowledge base where frequently asked questions and known problems are answered and solved.
However, you should note that top web hosting companies that provide excellent technical support and customer service use a combination of channels that makes it possible for you to get help as quickly as possible. Also, you should keep in mind that some companies may provide priority support only as part of their premium hosting plan.
One way to get a feel of what the customer service experience may be is to send an inquiry to the support team and see how quickly and effectively they handle it. That first impression might help you decide whether or not you should pick this or that web hoster.
4. User Interface and Control Panel
One thing you will be doing regularly is managing your existing domains and website content. The easier the user interface of the administrative panel is, the better your experience will be. You don't want to be sending support messages or reading FAQs every time you try to do basic site admin tasks like install WordPress, redirect your existing domain names, or set up your private email addresses.
Therefore, you should carefully consider the UI design of the admin control panel before picking a web host. You can find out what it looks like by watching how-to videos of the web hosting services you're considering getting a membership with.
5. Domain Management and Third Party Apps Integration
Many web hosting providers do not only provide a 'digital house' for your websites but also provide additional services (for instance, allowing you to register/buy domain names and manage them). They may also provide extra tools and third-party applications that can simplify the process of creating websites and enhance your overall web experience.
As it concerns domains, you want to look for web hosts that are also web registrars. This means they make it possible for you to quickly buy domains and even transfer existing ones. What else? Pay attention to web hosts that provide various tools like site add-ons, site-building software, WordPress, integration with third-party web analytics and survey apps, email management applications like MailChimp and so on.
Besides the five factors explained above, there are other things you might want to consider when choosing a host for your website. However, using the above pivotal points can save you a lot of time and money as you search for a digital home for your website.