Radix is an Israeli technology company established in 1992. The company delivers cutting-edge device management solutions, enabling users to increase instructional and administrative effectiveness, reduce operational complexity, and save time and money, making device management smarter and more focused.
Mission and focus
Radix's mission is to redefine device management and consolidate all devices, processes and stakeholders into one platform.
The company solutions are focused on training and education, VR/AR and enterprise single-purpose devices, and are the only ones taking in mind all stakeholders, providing tools to IT managers, administrators, coordinators, educators and principals.
To continue being in the technological forefront, expand its offering and meet industry needs, the company invests heavily in R&D. More than 50% of the company workforce is dedicated to R&D.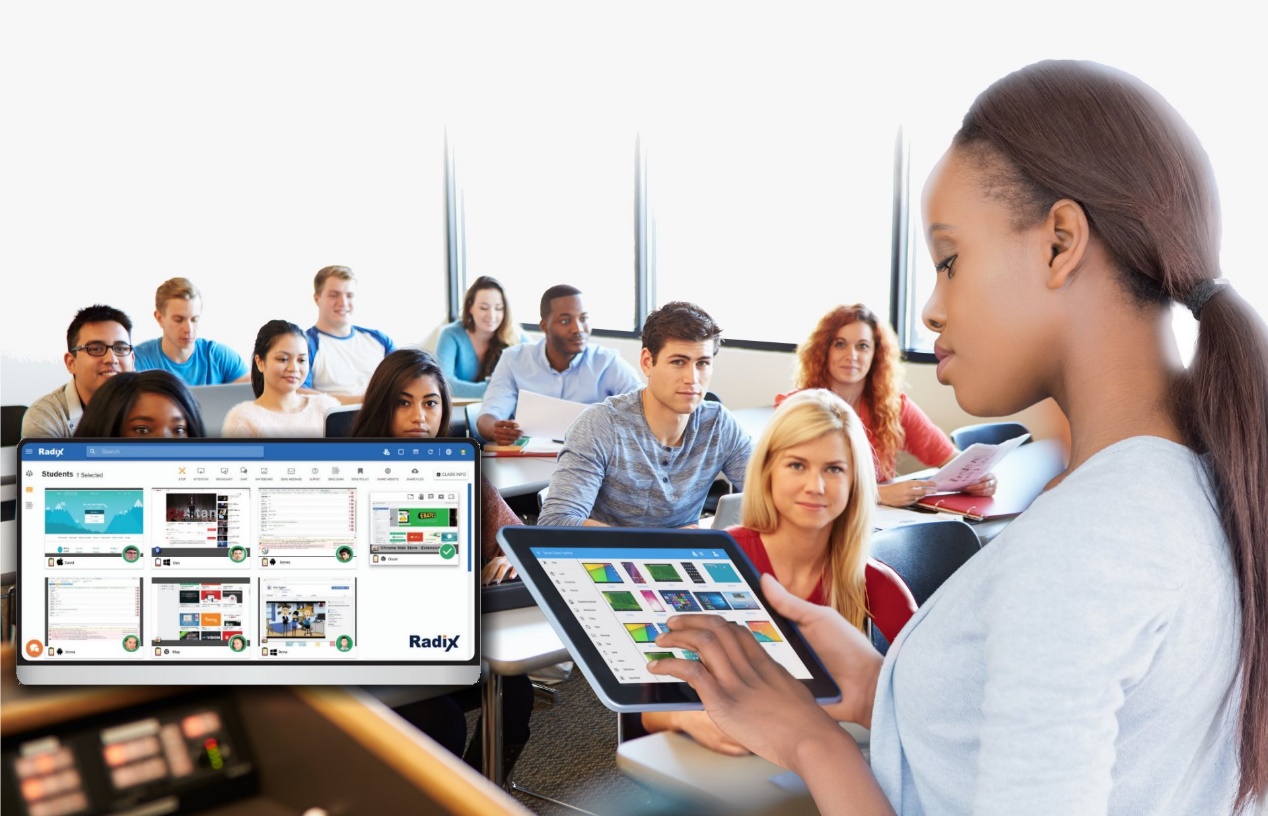 Solutions
Radix solutions support many devices such as smartphones, tablets, interactive touchscreens, laptops and PCs running on Android, Chrome, Windows and Apple operating systems.
The company solutions are cloud-based and can be accessed from anywhere in the world with an internet connection.
Trusted by leading global device manufacturers and vendors, the company solutions are implemented in millions of devices worldwide, helping to increase performance and stability while minimizing downtime, serving a wide range of clients: SMBs, enterprises, governmental organizations, security services, financial institutions, universities and education centers.
A market leader
Radix is a recognized world leader in interactive touchscreens device management.
In the last 2 years, the company has been repeatedly chosen by leading global interactive touchscreens manufacturers and vendors as their preferred device management solution.
The company is constantly working on increasing its market share by partnering with leading interactive touchscreens OEMs and vendors like Promethean, Smart, Clevertouch, Newline and Boxlight, strong players in the European and US markets.
These partners and their customers understand the great added value Radix provides, an end to end device management solutions. Not only they embed the solutions by default in their firmware, but they also purchase tens of thousands of device management licenses for a long period of time from Radix and dist. them to their customers operating in many industries.
In addition, the EdTech Digest, a leading and prestigious EdTech industry publication, named VISO, Radix's device management platform, an award-winner for interactive touchscreen management solution at the 2019 EdTech awards.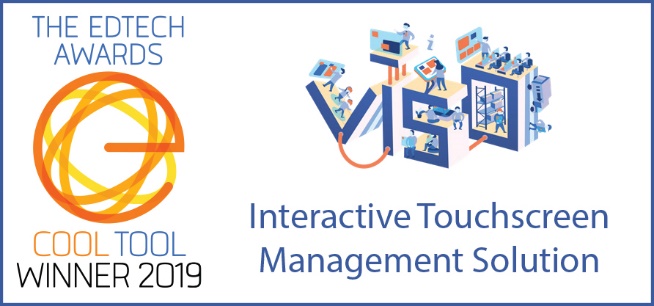 Remote OTA firmware update management
Radix listens to its customers' and knew that remote OTA firmware update management was vital for them.
The company recently released a new module on VISO, its award-winning all-in-one cloud-based device management platform.
The new module enables remote OTA firmware update management for Android devices, solving a crucial pain point and will benefit IT professionals managing Android devices, such as smartphones, tablets and interactive touchscreens, helping them to keep up-to-date with security updates and patches.
Business model
Radix is a pure B2B and B2B2C technology company, working with OEMs and vendors that will integrate its solutions in their firmware, and with integrators and resellers that will offer its solutions as a stand-alone or as part of a comprehensive solution.
Future plans
Radix is planning to stay in the technological forefront, expand its offering and continue working on increasing its market share by partnering with leading global device manufacturers and vendors, that will see its solutions as industry standard in device management.
Radix offers 30 days free trial with full functionality on all its solutions, no credit card required. You are welcome to try them and see how Radix solutions take your device management to the next level.
Open a free device management trial account
For more information about Radix visit www.radix-int.com