Internet is not possible without web hosting and web services. Your website cannot run without superior web hosting services, and it's a ranking factor in search engine algorithm. Visitors have access to the high-speed internet to view a webpage, and nobody wants to wait any longer to check out the content. One click will give you I will give you pain relief by introducing Stablepoint hosting.
How is Stablepoint different from the competition?
Stablepoint is a web hosting provider, and they have an established business service for customers of any size. You can host a WordPress site on the shared hosting or run a shopping site on dedicated servers. They have managed AWS hosting, the Kubernetes platform, Google Cloud hosting, Magneto servers, and they provide top-class services for the customers. I will be showing you what makes the web hosting company your primary choice and why you should go for it.
Customer Support Team
We give customer support a top priority and it is coming from ten years of experience. Web hosting is a combination of software, hardware, and networking. It's common for the physical server and the web services to go havoc, and you don't have access to the physical servers. The customer support team can hear your problems, and they can pass the information to the engineers. Data centers have engineers and they will fix the problem for you if it is an advanced issue.
Phone Support: The provider offers US and UK customer support services. You can call them any time since the team is available 24/7.
Live Chat Support: The provider is focusing on live chat since it doesn't require the visitors to pick up the phone and call manually. The live chat is available 24/7, and they will provide extensive support. We have tested this, it was morning in our country and was midnight in UK(where which they are based)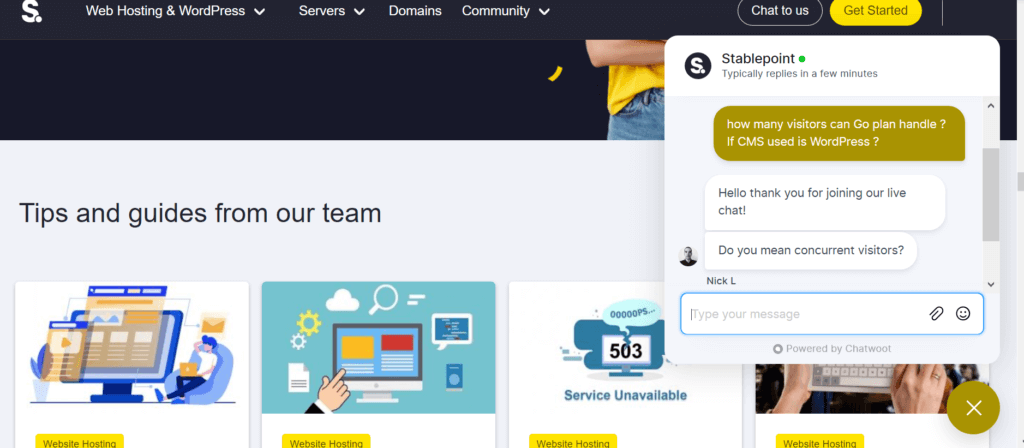 Ticket System: Create a free account with Stablepoint and raise a ticket. The company has a dedicated team who will answer your request and follow up till it is cleared.
Overall, you don't have to worry about customer support services.
Locations or Data Centers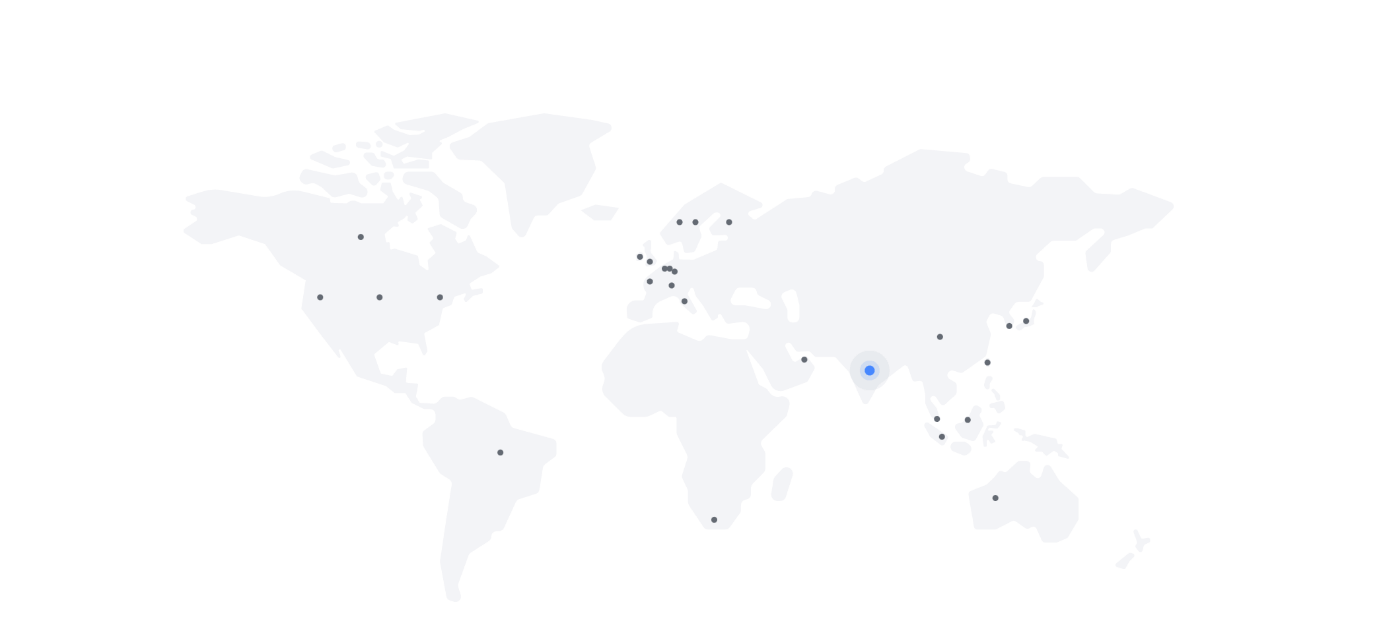 We come from different parts of the world or target a specific country. Your web pages load faster if the data center is located near the targeted region. Fortunately, you don't have to worry about the locations and choose from 20+ global data center locations.
You can select locations such as China, India, Indonesia, Japan, Malaysia, Singapore, South Korea, Taiwan, UAE, South Africa, Canada, etc. You don't have to pay additional charges for selecting a different region, and the pricing remains the same for all data centers.
Advanced Web Hosting Services
Stablepoint has taken a different approach and offered a wide range of advanced solutions to the current market needs.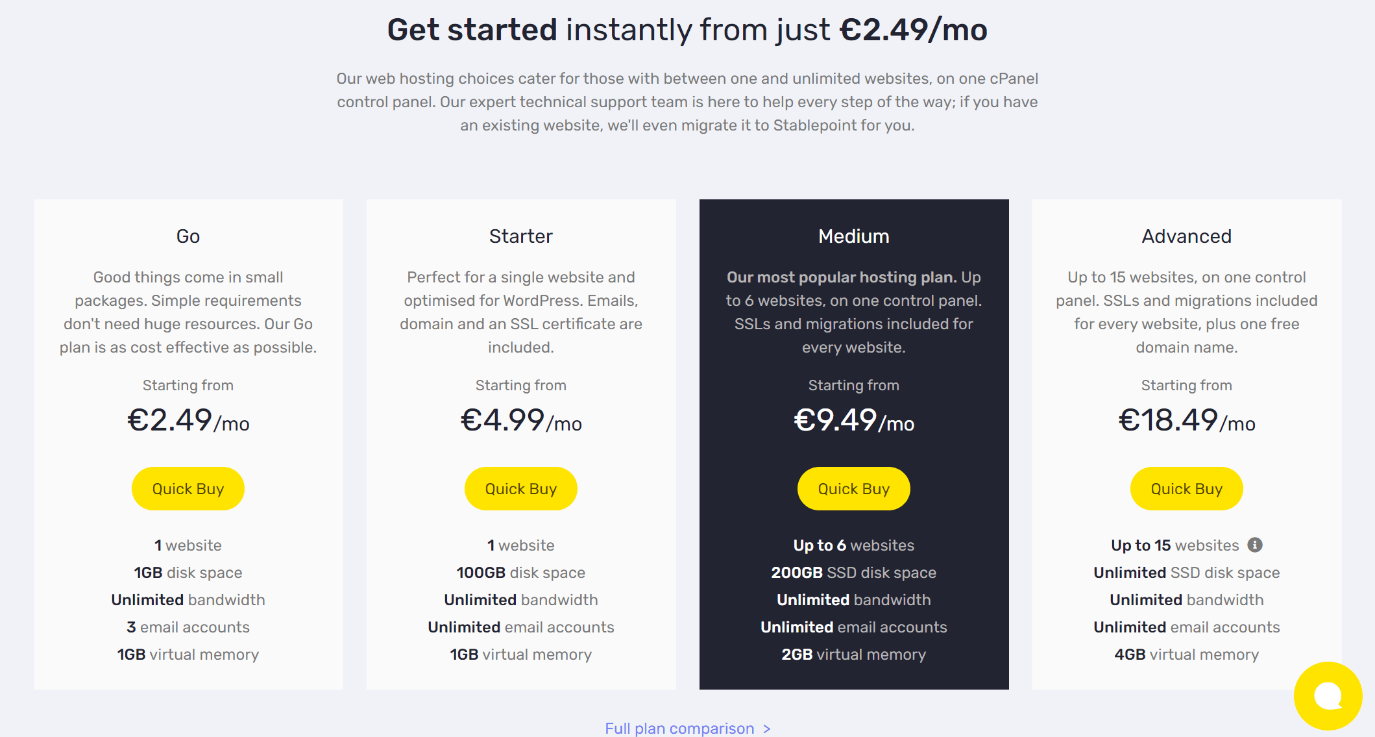 They have structured the entry-level web hosting services for WordPress and smaller websites. You are guaranteed to receive excellent performance with 1GB virtual memory, and 1GB disk space for €2.49/month.
Managed dedicated cloud servers are designed for WordPress blogs and websites. By spending €74.99/month, you get 4GB memory, 80GB SSD, 2-Core Intel Xeon processors, and it can handle unlimited traffic. Many top-tier projects require optimized servers to run the WP sites, and the web hosting service provider is ready for you.
Managed AWS hosting where my eyes are, and they allow the users to choose the specifications. You can choose SSD storage, CPU, memory, server location, configuration, and more. The in-house team will manage the server for you, and they will charge a fee for the service.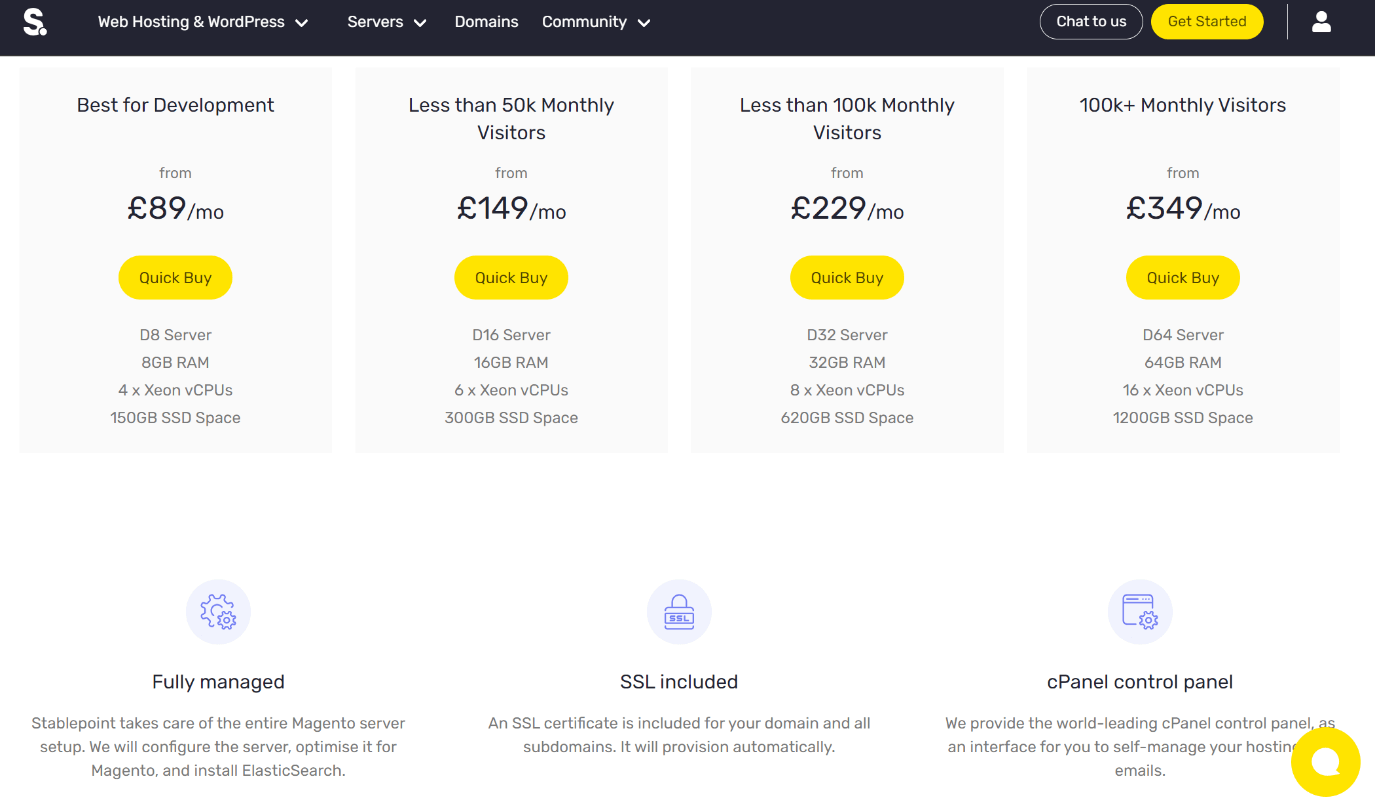 Magneto is a go-to online shopping platform, and you can subscribe to the £89/month package. Many online shopping websites grow in a short period and you can subscribe to the £149/month package to handle 50,000 monthly visitors. Clients can choose from D8, D16, D32, and D64 servers. The servers are powered by Intel Xeon processors and they start from a 4-Core CPU and go all the way up to a 16-Core CPU. The minimum storage and memory you get in the entry-level package are 8GB RAM and 150GB SSD storage space.
Knowledgebase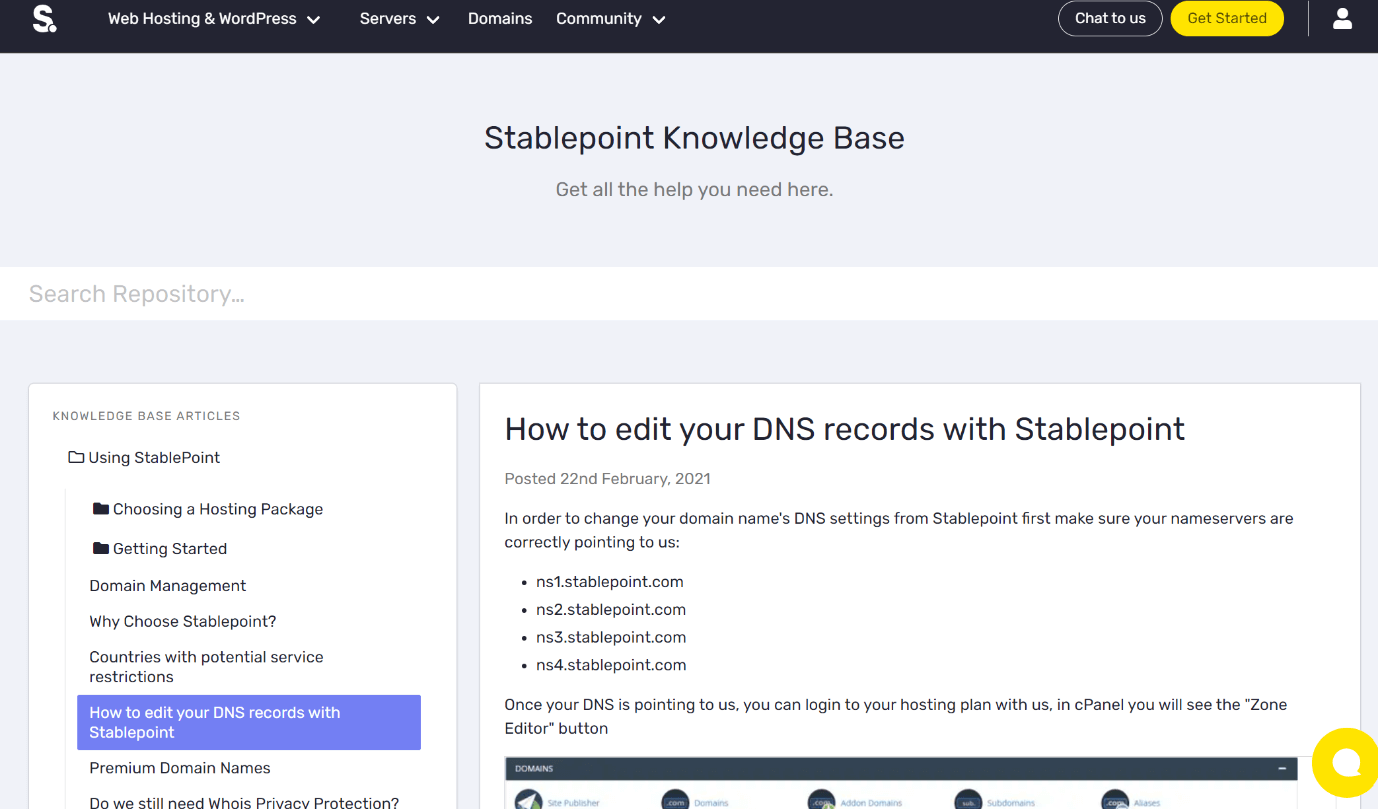 We recommend the readers select a web hosting with a strong knowledge base. Customers should know about the existing knowledge base, and it saves lots of time in configuring the site. You can go through the articles and learn to fix the problem yourself and spare time by contacting the support team.
The company published hundreds of articles in the knowledge base, and it will assist the paying users to manage the site efficiently. You don't have to look for tutorials from other creators and learn from the dedicated articled published on the site.
Bottom Line
You can take a ride with Stablepoint since they are charging a nominal price for several data centers, and optimized servers. WordPress users will love it since the servers are optimized to load the webpages faster and efficiently. Let us know what do you think about Stablepoint in the comment section below.