Online presence has become a mandatory aspect to hit success in any industry. As the technology is advancing, people are getting use to the Internet. The Internet has reached to most parts of the world making it easy for people to find just anything online from any location. If you are small business, professional service provider, enterprise, or have your own business, you need to have your online presence.
It is important to have a website so that you can showcase your products and services to the prospects and reach larger audience in different parts of the world. To do so, you need to register a domain name, find hosting, create a website, and get a custom email address for branding purpose. It is difficult to find all services at a single place. But, DTS-NET is a reliable and cost-effective solution for your business needs. Let us explore more about it in details.

About DTS-Net
DTS-Net is providing affordable web hosting, reseller hosting, VPS, Dedicated servers, Cloud CDN services, domain name registration services, collocation, and more to its customers at affordable price. It was found in 1997 and is privately owned. It guarantees 99.9% server uptime and 24/7 support to its customers. Moreover, a dedicated team of professionals has been serving the customers since 1997 catering to queries of each and every customer at earliest.
It claims to provide state-of-the-art Internet technology to individuals, businesses, public institutions, and non-profit organizations. They are honest and open with the customers and offer them an unsurpassed support infrastructure enabling them to resolve problems timely.
What Services are offered by DTS-Net?
DTS-Net offers plethora of services to its customers. In order to become the best, it relies on a technical infrastructure that is built with military-grade security. It has everything making Internet of Things and Cloud work for you.
Domain Name Registration
DTS-Net lets you register a domain name for your business or personal use. You can book a .com domain name starting from $8.88. There are multiple domain extensions available. You can choose the one according to your requirements.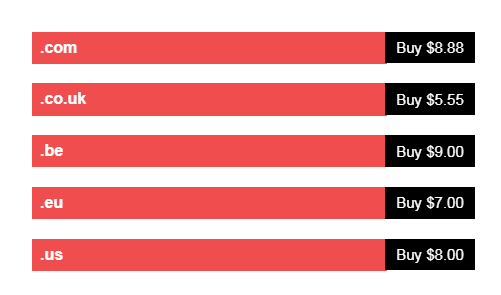 Web Hosting
It offers a wide array of tools to take your business online. From website building tools to one-click application installer, to templates, everything you need to launch your website is at your fingertips. It offers web hosting solutions starting from $1/month. With every single plan, QuickInstall tool is available. You can create any type of website virtually from forums, blogs, wikis, and photo gallery to e-commerce store. It runs on Linux and is compatible with MySQL, Apache, PHP and thousands of other applications and software.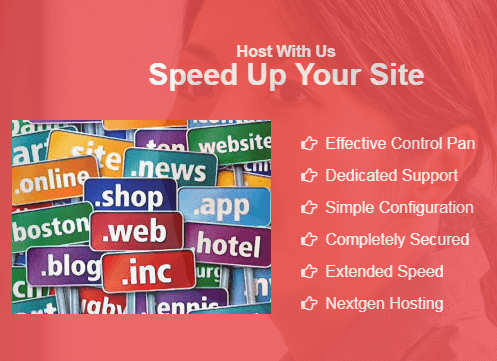 Reseller Hosting
Own your web hosting company by buying reseller hosting from DTS-NET. According to a study, 200 million people go online for the first time every year. Becoming DTS-NET reseller lets you make money by selling the packages. With the reseller plan, you get free Client Management and Billing Software and other site building tools. The minimal plan starts from $9.95/month. Every plan allows you to host unmetered domain names and offers 60 Days Money Back Guarantee.
VPS Servers
DTS-NET offers affordable VPS plans to you starting from $10/month. Every VPS plan comes Root Admin configured. The root access is given via Remote Desktop or Shell Access. You can install and run just anything on this server virtually under your command. Host multiple sites one a single server account.
Dedicated Servers
It offers the cheapest and most reliable dedicated servers to its customers starting from $30/month. You get a fixed IP address. The server space can range from 1TB to 40TB depending on the plan you have chosen while the data transfer limits are unmetered.
Colocation
Colocation is a more flexible and affordable alternative to dedicated hosting. The servers are hosted in SSAE 16 SOC-1 TYPE II compliant data centers with 24X7X365 days support available onsite. The servers are kept in a place with fully redundant humidity and cooling controls. Same day provisioning is also available. The price starts from as low as $20/month.
The Bottom Line
 DTS-NET is a reliable web hosting company that can cater various needs of business, professionals, and individuals who are looking for affordable solutions. You can mark your online presence using the tools offered by DTS-NET. Get online today!