In today's digital market, everyone wants to have a website where they can create a digital identity. A website has become an integral part of every business. If you are a startup or already an established business, and looking for a reliable web hosting solution to park your web domains, then Verpex is the best platform for you. Verpex Web Hosting Review will give you in-depth information about this hosting provider.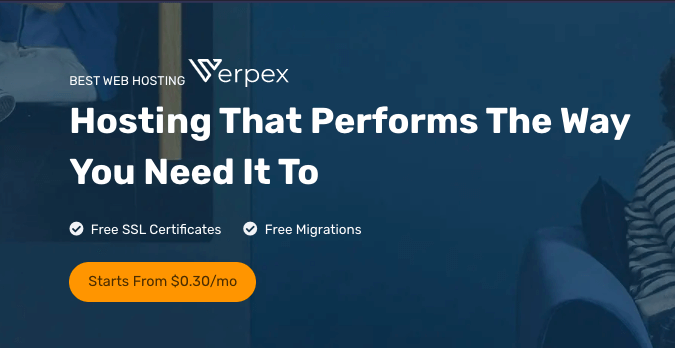 About Verpex Web Hosting Company:
Verpex.com is a web hosting provider company headquartered in London, UK. The company currently operates in three locations i.e. London, Bali, and Sofia with over 50 employees. The private company has data centers located across the globe in many cities.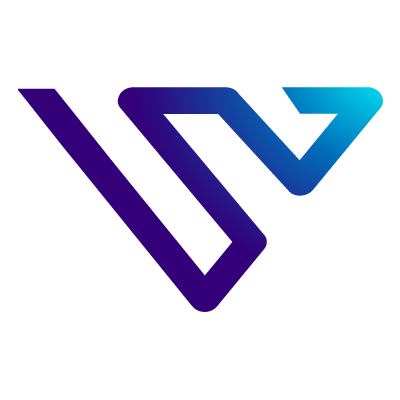 The server location of this company is located in 12 regions of the globe which provides constant connections. In just three years, the company has over 50,000 websites hosted on its servers.
The company's goal is to provide customized web hosting services to all types of businesses and professionals at a competitive rate with real-time customer care support and interruption-free services.
Why should you choose Verpex Web Hosting?
If you search the market, you will get to see numerous web hosting providers with different and unique web hosting plans. You can explore their web hosting plans and choose a suitable service as per your requirements.
Verpex also provides a range of web hosting services from which you can select the suitable one. However, there are a few extra things that you will get from Verpex's Web Hosting service. To know more about their services, follow the list of its features given below!
Key Features:
High Performance with Great Speed
Verpex Web Hosting is known for its unmatched web performance and speed. The company guarantees 99.5% uptime of your website hosted on their service. Your web pages will also get loaded faster. The overall page loading speed will be reduced which provides a better user interface to all the users of your websites.
All-in-one Web Hosting Services
Verpex gives you the flexibility to pick up the reliable web hosting service from their unique plans. The company provides managed cloud hosting, unmanaged cloud hosting, managed WordPress hosting, unmanaged WordPress hosting, resellers hosting, etc. Depending on your needs, you can select a suitable hosting plan for your needs.
Intuitive User-Interface
The web hosting provider lets you access their services through cPanel which is highly advanced. Each of their plans offers you access to cPanel. cPanel includes several useful tools and also lets you manage the web hosting service for your websites.
One-click WordPress installer, cache cleaning, cloud storage, and many other useful services and tools are included in the cPanel.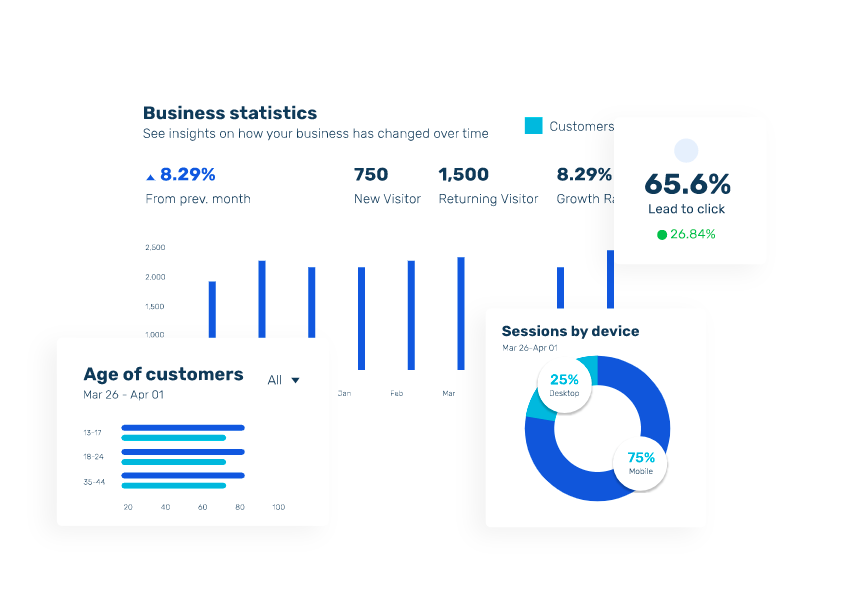 Free Domain Name
Verpex gives you a free domain with their web hosting plan. You can either get a free domain for the selected plan or can transfer an existing domain to get a free one-year service.
One-click WordPress Installation
Since most websites are now parked on WordPress, Verpex provides you with a quick-to-install tool to install WordPress on your newly bought domain. Yes, you can install WordPress with just one click. Step-by-step instructions will be provided to you.
Daily Backups
This hosting provider is known for backing up its data daily. The company backs up your website's data at least once a day. The user interface lets you restore your website's data for up to 30 days.
Free Unlimited Website Migrations
The company provides a free migration service. If you want to migrate from the existing web hosting service to Verpex, then the team of technicians will do your job. They can migrate your website from an existing server to a Verpex's server at no extra cost.
Free SSL Certificates
Consumers will get free SSL certificates for their newly bought domains and subdomains. The company provides unlimited SSL certificates they buy from the company's website. The dedicated SSL certificate will be given to each of the domains and subdomains.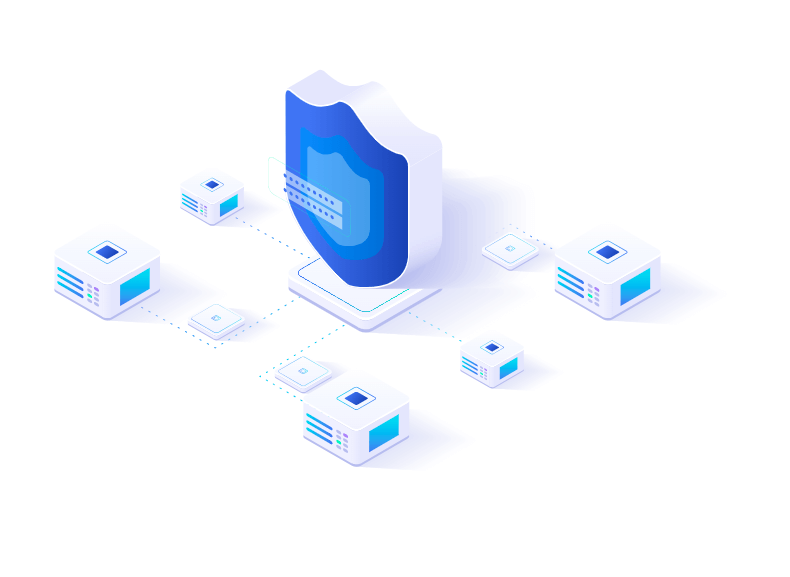 24/7 Customer Care Support
Besides all the above-listed services, consumers will get 24/7 customer care service. The technical team is always ready to help you resolve your queries and questions. The company provides three different options to reach out via live chat, over a phone call, or using the standard Email service.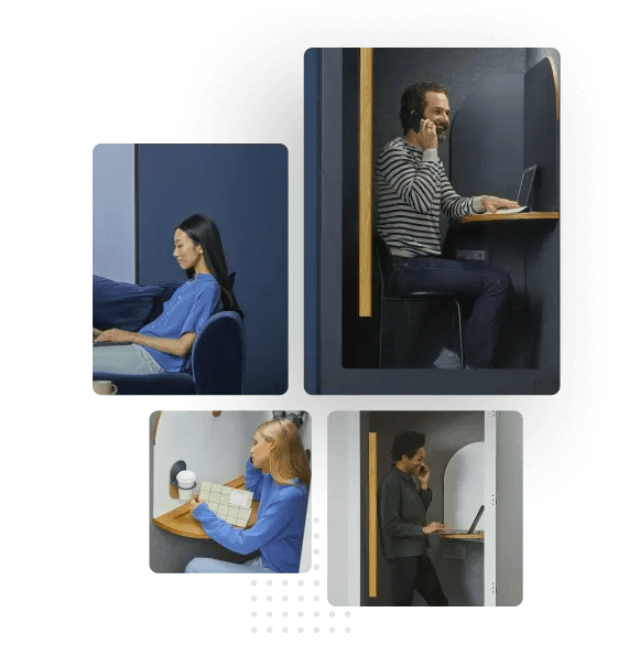 Moreover, you can get your queries and questions resolved by simply exploring the knowledge base. The Knowledge Base section gives you access to its database where you can get to know about the different services and their usages.
Pricing and Plans:
Verpex's web hosting services are designed for all types of consumers. The pricing and plans are attractive and affordable for all. They currently offer four types of web hosting plans- Iron, Bronze, Silver, and Gold. Out of all these plans, the Silver plan is highly recommended by the experts. You can check out the below-given image for more information about their plans and pricing.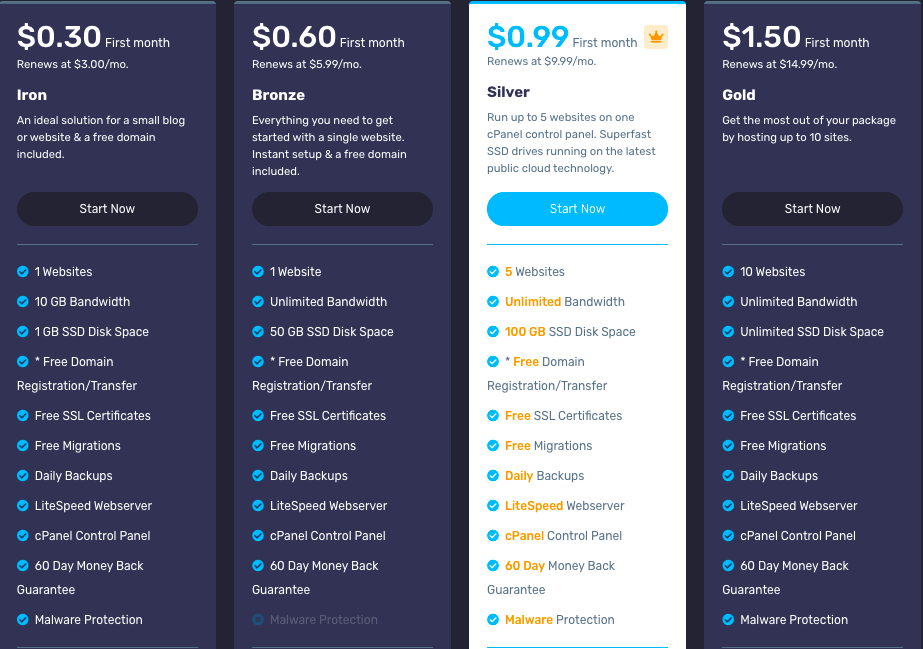 Conclusion:
Verpex is undoubtedly one of the best web hosting providers in the market. The company has managed to cover up a huge user base in three years which shows their excellence in the web hosting industry.
If you want to switch your domain to a new hosting, then you must try out the Verpex. Explore their plans, get to know about what they are offering, and pick the suitable web hosting plans to suit your needs!