WordPress is the web's most popular content management system (CMS) that has emerged far more than just a blogging platform. It has a large repository of free themes and plugins that makes the foundation of number of websites on the web. If you have major traffic from US and Canada on your WordPress website, you should look for a reliable WordPress hosting provider in same region.
Though most of the web hosts offer WordPress specific services, be it an optimized or managed environment. In both the cases, CMS comes pre-installed. So, you don't have to download and set up a WP installation as you might do when using a traditional web hosting environment.
If you are in search of some of the most reliable WP hosting providers for US, Canada and UK, then go through the below list: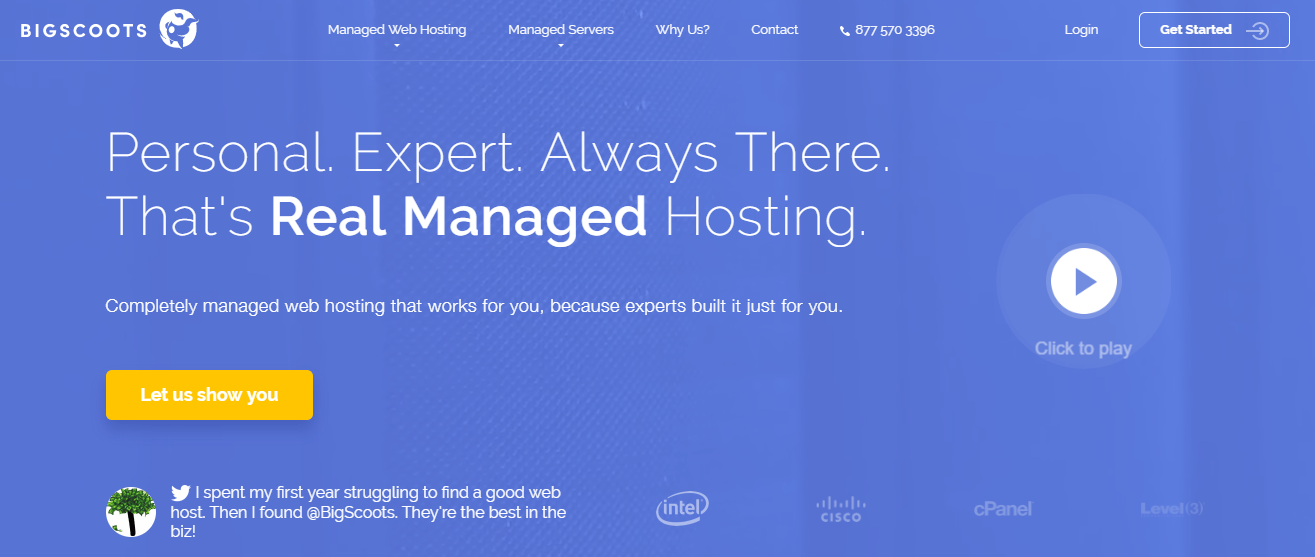 Bigscoots is one of the best fully-managed webhosting provider that boasts to provide the fastest managed WordPress hosting plans. It helps its customers to customize, optimize and redefine performance, scalability and security taking off the burden from their shoulders. The round-the-clock management and a fully managed WP environment that is built for speed is what they are popular for.
At present it has 4 different plans to offer to its customers starting from $34.95 per month. The plans are as follows- Starter (starts at $34.95 / month), Professional (98.95 / month), Business ($248.95 / month) and Enterprise (get a quote from them). All these plans are fully managed capable of handling different number of visitors while offering limited SSD storage (except Enterprise plan).
With every WP installation, Bigscoots deploy a custom firewall, enhanced brute force protection, malware scanning, spam filtering as well as network-wide DDoS protection. Moreover, it offers 45 days moneyback guarantee, free daily backups, 24×7 real time management and 99.99% uptime.
Crocweb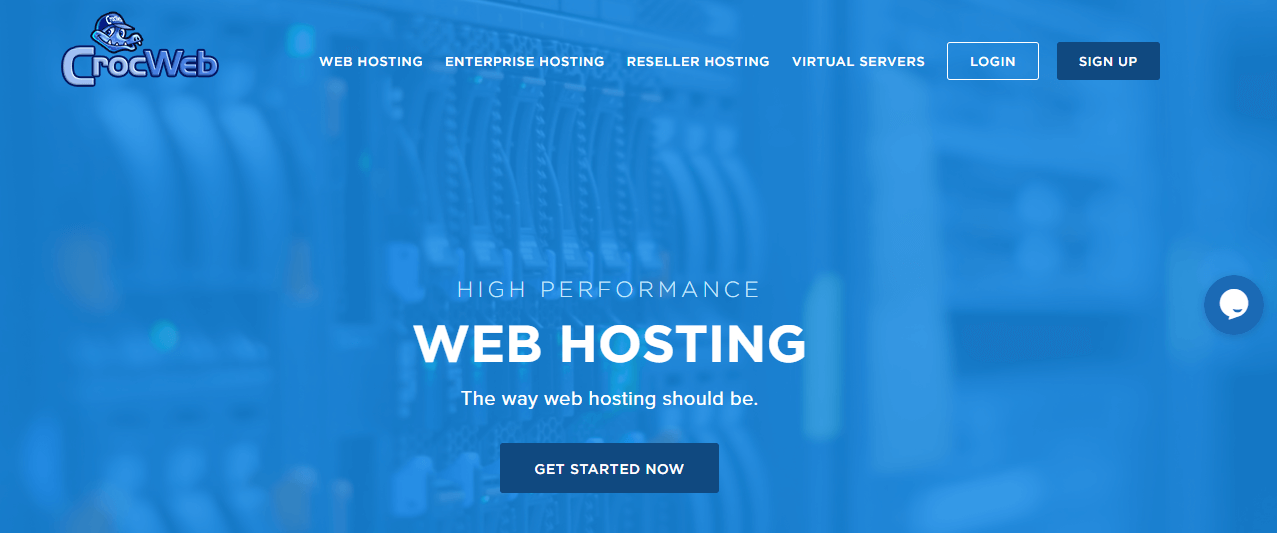 Crocweb is a well-established Canadian web hosting provider that has been in business since 2009. It offers reliable webhosting solutions to its customers having a special focus on WordPress hosting. It is a high-performance webhosting solution that is really fast offering 99.99% of server uptime.
Though it doesn't have a dedicated WP managed hosting support, you can rely on its 3 webhosting plans Egg Croc (starting at 2.95 / month), Baby Croc (starting at 4.95 / month) and Adult Croc (starting at 6.95 / month). The best part is that all its plans include unlimited add-on domains and unlimited bandwidth consumption. There are hardly any chances of your WP site going down due to server overload.
Moreover, it offers free Let's Encrypt SSL Certificates, 60-Day Money Back Guarantee, free daily backups, round the clock technical support, CloudFlare CDN plugin, and it a reliable hosting from developers' point of view as well.
Poweruphosting.com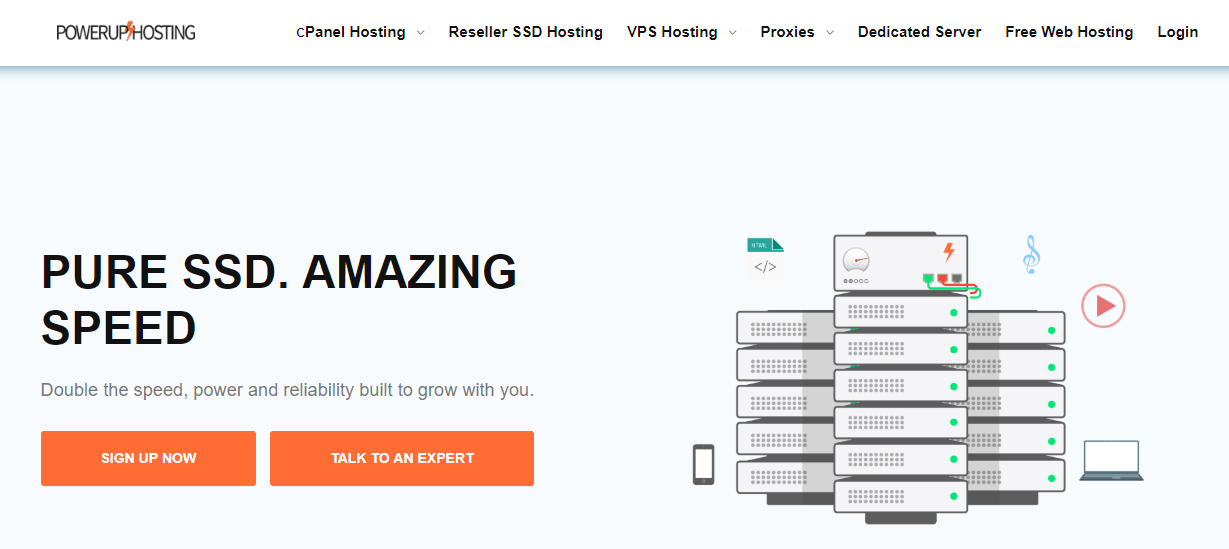 PowerUpHosting is purely SSD based, fast speed WP hosting provider offering managed WP support. The servers are optimized to host websites tailored with WordPress as CMS. The servers are built with latest quality hardware offering 1000Mbps network speed and dedicated support.
You can get started with as low as $99.5 per year. The plan offers unlimited disk space, unlimited bandwidth and unlimited FTP accounts. Apart from this, Max email accounts, Max databases, Max sub domains, Max addon domains are offered unlimited in numbers.
Moreover, Poweruphosting is an official cPanel NOC partner. The LiteSpeed web servers ensure speed and security work in harmony. The CloudLinux OS protect your site from issues that may arise due to an overloaded site on your server. The fully-automated backups ensure your data get saved for critical situations.
Why we haven't included leaders like Bluehost, HostGator, Siteground and A2hosting in this list?
The names like HostGator, Bluehost, Siteground and A2hosting are leaders when it comes to web hosting game. But, we have still not included them in our list. Why? The reason behind this is that the servers of these hosting providers are overloaded. You may not get quick support as in case with other hosting providers in the list. Also, they will charge you hell lot of money when it comes to backup and restoration.
The Bottom Line
Above mentioned is the list of some of the best WordPress hosting providers for US and Canada. They might sound new to you, but when you start using their services, you are going to fall in love with them. Every single penny spent will be utilized.