Fed up with your current hosting because of any one of reason below
Frequent downtime
Hidden quota limits in terms of CPU usage
More support  response time
Low knowledge support staff
Old hardware offering less speed
No support for WordPress, most used one for blogging as well as for websites
Then you are at right place as we have found a good and reliable web hosting provider called BigScoots after two years of switching from and to several ones.

UPDATE

about BigScoots hosting review 2023
DOWNTIME : 45 Minutes, incident time : Oct 19 2023
What they have to say?
The site is now loading fine from our end. We had an error with the node and that was causing the issue.

If you require any further assistance please let us know!
Did we get any compensation for 45 minutes like free month of hosting? NO. Their explanation is understandable
You've been hosting with us for 8 years, the averaged uptime in that 8 year period is 100%, if we go up to six 9's of guarantee, which is well beyond any other hosting provider.

I understand the annoyance associated with downtime, but looking at it across your service life, it is effectively non existent. Any host would provide credit as time down – which in your case would be a handful of cents. You already have a more than 50% discount on the service, and we haven't changed your pricing in over 8 years, also unlike any other host.

We cannot provide a free month of service, while also providing ~100% uptime over 8 years, a near ~50% discount already built into your plan, and the level of overall service and management we provide.
Bigscoots in 2022
No major happenings with BigScoots till now. If there is one we will soon update here. But we really thing BigScoots is now outsourcing their support to India if you raise a support question in non US working hours as we see Indian names when they reply. Their quality of support is now less compared to what they used to be in 2020(when they inhouse solved every thing), serious errors are still fixed by Justin. But they are the only hosting provider that we have seen to fix a WordPress issue even if you use their Shared Plan. Do note they have dedicated WordPress hosting plans also but cost is more compared to shared hosting. So we recommend to try Bigscoots shared plan first and move to dedicated WordPress plans.
UPDATE about BigScoots hosting 2021-22:
We faced more than 1 day of downtime and their promise of 99.99% uptime was broken for the year 2022. We received a free month credit for our current hosting plan. But that we lost some business on the same day as most of our clients was asking why is it not loading! But we continue to use this provider as it was one of an incident and these kind of problems also happen with other service providers too.
Below is the scoop from the letter
Shortly after 6PM CST, an intermittent issue started affecting a small group of websites on our network. As we worked to diagnose the issue, we found that one of our network providers was delivering traffic to this particular block of sites incorrectly. The result was that for these sites, when accessed from certain US locations using this specific network provider (we have five), it resulted in a local outage. The servers and sites affected were up and running without any data loss, but accessing them from certain regions was a problem.

While the issue was isolated for some time, it was still impacting approximately 5% of customers, and we were additionally concerned that the issue might spread.

We decided to make an urgent network device adjustment at 10:30PM CST, with the intention of fixing the conflicting traffic before things got worse. We tested the adjustment on one of our redundant devices prior to rolling it out live; this test indicated it would have at most a few seconds of maximum impact. As such, we felt confident at the time that it was important to fix this issue as soon as possible.

During the live adjustment, however, a device error triggered, resulting in what unfortunately became a ~2.5 hour outage of our entire network. Our network engineers then worked as quickly as possible to bring the affected devices back up. Regrettably, the error when we pushed the adjustment live caused more problems than it fixed – and  ultimately we should have waited for the resolution from the network provider themselves.

We know how frustrating outages are, even more so in this case as it followed a very significant network upgrade that we were all so excited about. The network upgrade addressed all of the device resource issues that we had seen over the past few months. The initial issue yesterday evening  was separate, stemming from a network provider. Rather than waiting for them to sort it out, we took the process into our own hands and very regrettably, due to a device error, this resulted in an extended outage.

I would like to apologize again for the issues last night. I realize our apology might not mean much with the rocky road these past couple months – and I also know it takes a lot to stay loyal to a host who has failed to deliver on some of the promises they set out to – but I would like to do my best to reassure you that we have already taken significant steps to create a network foundation that will no longer be prone to these types of issues, and we'll never stop doing what we need to in order to hit the industry-leading service levels we aim for.

When it comes to everything else we do here, our management, performance, optimizations, proactive monitoring, customer service, collaborations and the general care and concern we have towards your sites has never wavered. I realize these don't mean much when a site is otherwise down, but you can be absolutely certain we know where our shortcomings are, and are working extraordinarily hard (and have been) to get our network back to where we need it to be for you.

Once again, we're very sorry for all the issues as of late, I know it's frustrating and please believe me when I say we feel it too. We're continuing to do absolutely everything we can and we know we're inches away from the finish line now with a few small (non-impacting) adjustments to be made.

If there is anything at all we can do to help, please ever hesitate to reach out to me personally, or any member of our support team.

Sincerely,

Scott

BigScoots – CEO
Pros and cons
Bigscoots Pros
99.99% uptime
Extremely good and knowledgeable support including setting up and fixing CloudFlare issues of your website
LiteSpeed with SSD
Reliable
More entry process and CPU for the price you pay
Bigscoots Cons
More than 1 day of downtime in 2022
BigScoots is now outsourcing their support, don't have quality like they used to be and they need to remove this "24/7/365 U.S. Support" from their page.
After you run out of ssd disk space you need to buy min 5GB at $1/GB/MO thats $5/GB/MO which is insanely high compared to any other hosting provider that we have ever seen. Also these SSD prices have come down drastically. May be you can buy some cheap hosting like buyshared and hotlink images from their service.
Free credit was only given to us after we raised a support ticket
They save all the hosted data in one single location, no offsite backup
This 24/7/365 U.S. Support is kind of lie, you will only get U.S. Support in US working time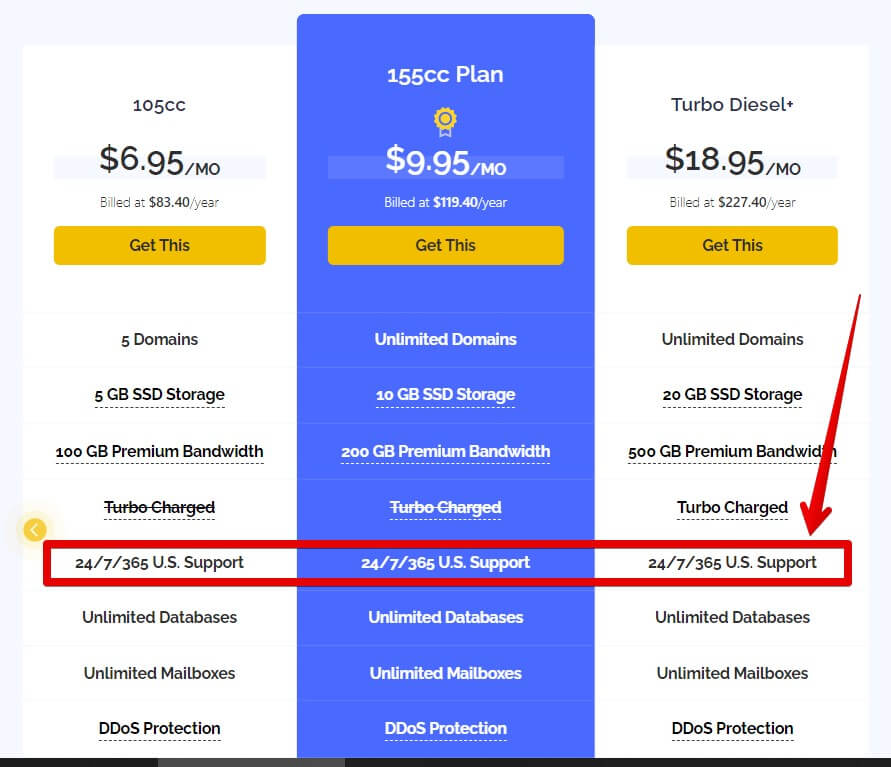 UPDATES about BigScoots hosting 2020:
Firstly about their uptime : Though they say its 99.99% we have some hiccups by the time their support replies to our email, our site is back up and this happened in some months and it went above 10 minutes in some months!
They asked us to do some SSH stuffs and we were clueless on this but after some emails they did from their side and problem was caused by CloudFlare railgun!
When we upgraded our plans we didn't see increase in our SSD disk space, but it was quickly solved by, Justin(Support guy there)
We were priced extra for dedicated ip but our plan offered it free and Scott (the president, see the video below) fixed it when notified by our team
UPDATES
Next one : We got a subdomain pointing to another website and that this in terms of Googles eyes is a duplicate content and would raise a RED flag. But after 2 days that issue was fixed and we are quoting their reply here
The issue here was the MX record was pointing to domain.com which was protected by cloudflare, this causes an obfuscted DNS record by cloudflare. I have made an A record for your mail and moved your MX record to mail.techwibe.
Like others they offer 24*7 support for name sake only, if you get into really serious problems like ours, they need some days to solve the issue (they are also humans and humans need some time to see what is causing the issue) and unlike other hosting providers they fix the problem without charging you anything.
Also the pics in this article looks updated as they revamped their website but there are no changes with their pricing.
During the
beginning of 2018
we got
some weird error
with one of our WP blog ie it was not loading because of some reason. Support team at bigscoots identified the issue with our CloudFlare account and manually configured our CloudFlare setup and after that it came online but the images were broken!
Hope you guys all know how hard to find the errors when the WP website breaks!
Just submitted another support request and within an hour they just found out that a WP plugin was causing the issue and they turned off that plugin. Everything came back to normal 🙂 .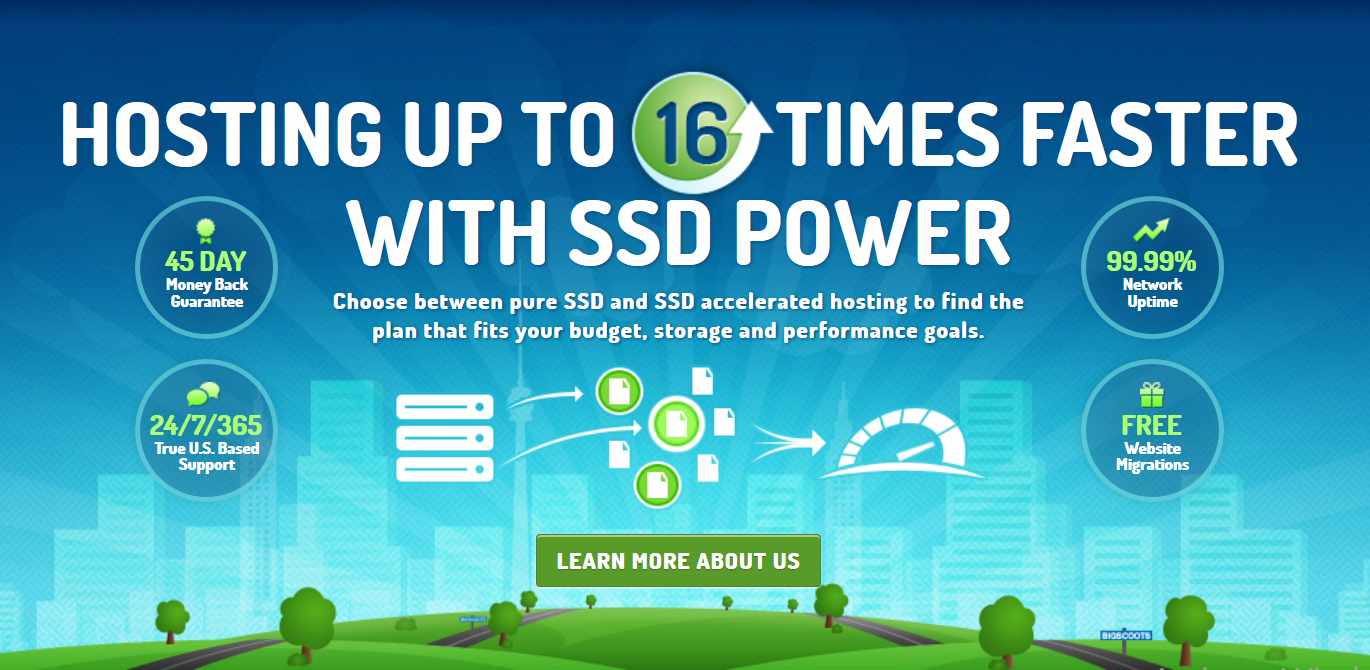 We are pretty sure that no one has ever heard that name before may be they don't buy reviews and often do promotions like others. But you can get special promo code towards the end of this article.
Let's talk about their support first
After switching to them the first support query from us was about a weird error that always show up when we try to approve the comment. Like every other time we just shooted a support ticket in the middle of day according to our country time and we were happy to see the responses within 5 minutes telling us the reason that was causing such an error and also added it will be solved within few days, oops!
We asked why?
Error was from litespeed and it requires their support person to solve it and not BigScoots.
You know Google made clear that https is now one of the ranking signal, so we switched one of our WordPress blog to SSL/HTTPS
After installing SSL certificate we had trouble in getting green pad lock in address bar of our web browser, it was always saying that " public audit error".  We were just clueless on what's the reason for it!
With a screenshot explaining the problem, we just shooted a mail to Justin ( support engineer). And he just solved the problem within 10 minutes.
Next problem was more related to the WordPress theme
Some weird code was always showing in that theme, before we submit problem to theme developers just submitted another ticket regarding the problem to Justin and it was solved within 7 minutes by him, so we have a feeling that we are with a managed WordPress hosting!
Final thought about support
We have never any shared hosting provider giving solution to all our problems and that too including WordPress errors
You can also our experience with one of WordPress managed hosting provider named WP Hosting Spot who offers free Maxcdn with every plan
Uptime
This the place we got annoyed at first as their firewall initially blocked all uptime monitoring services like Pingdom, uptime robot etc. Uptime went to 95%. Which is damn low!
Asked the support to whitelist the above services and they did. Here is our recent screenshot from Pingdom
Looks like they are having 100% uptime even though they officially say it's 99.99%
Note : There is a big difference between 99.99% and 99.9%
99.99% (approx 5 minutes of downtime per month)
99.9%(approx 45 minutes of downtime per month)
99.99% pretty costly
99.9% you can get it even from a free hosting provider
Here is the their server uptime of all their available ones
Final thought for uptime
Seems to offer best in the industry
So what are their limits ?
CPU time limits, what Justin have to say
We do not limit CPU time, each account is limited to a certain amount of CPU.  If we feel someone is abusing CPU then we will take actually manually but its extremely rare this happens.
Which means you can get 100% of a CPU core which equates to about 3.7GHz per account.
Speed and server specs
Since we were always with lite speed (server type that can handle more traffic) providers we didn't see much change in speed after switching to bigscoots.
Server specs
E3-1271v3 – 4.1GHz
32GB 2133MHz RAM
4 x 1TB 855 Samsung Datacenter Drives configured in a hardware RAID10 with a LSI-9271-4i supporting the RAID
Additionally cachevault which is hardware RAID cache on the controller
Network : steadfast
Other features
Latest cpanel
SSH access
Unlimited mailbox
Free website migration
Daily and weekly backup
Reputation
They have been in business for the past 5 years with not even a single negative review
Plans
Even though they are offering 99.99% uptime in all their plans with SSD disk powered by LiteSpeed web servers shared plans are still economical
They also offer dedicated ones
Mode of payment
All standard methods like visa, Mastercard, PayPal etc
Affiliate program
Like all other companies they do offer affiliates with which you can earn money by selling their service by writing a review or by recommending to friends
They save their entire user data including user website file in a single location and this is SUPER BAD. We say like this because when there is flooding, earthquake or any other problems in the building area where their servers are located it will be affected badly and users of BigScoots may loose all their data without any option to recover it.
They do say that they 100% positively reviewed for the past 5 years but here is something that we found
Their website is not at all responsive and its hard to navigate while visiting from mobile
Reseller plans are pretty costly
Some time you have to wait more than 1 hour to get response from them if you are not from USA
No Bitcoin mode payment
Exclusive offer all
We are now offering an exclusive off of $5 on your first invoice by bigscoots promo code 8DHQ9NDW1VW5
Final verdict
BigScoots seems to pretty reliable and trust worthy even if you are using WordPress.
BigScoots Review After 4 Years By Jake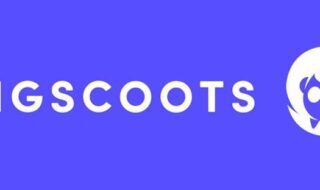 Our developer, Jake writes about in-depth Bigscoots WordPress hosting experience after using their service for more than 4 years.
Price: 5.95
Price Currency: $
Operating System: Linux
Application Category: WordPress Hosting