If you are starting a new business, you will need a billing software to bill your customers or clients. Though there are a number of Invoice generating apps that can come handy for business owners, you still need to find the best ones. Most of the apps lets you create a basic invoice in no time whereas there are a few applications that offer additional features too. Here is the list of free invoice generator software tools for Windows 10 that can help you create bills for your customers: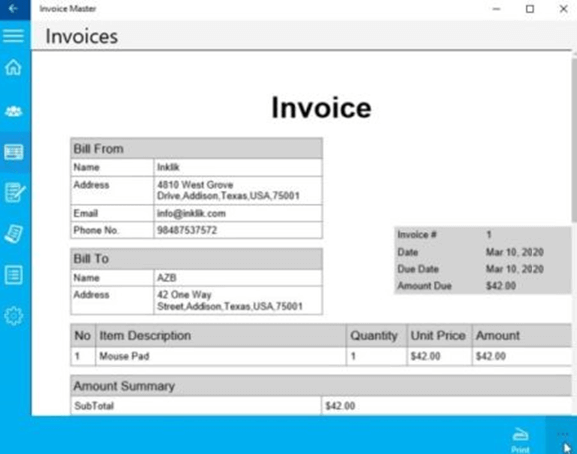 It is one of those applications that offers much more than invoices. You can add company information, customer information, create estimates, add items, purchase orders etc. All you have to do is setup your company information, enter client info, and enter the details of the product(s). Once done, you can print the invoice. You can also preview the invoices before printing them and can even save them in PDF format. The currency can also be changed according to the requirements.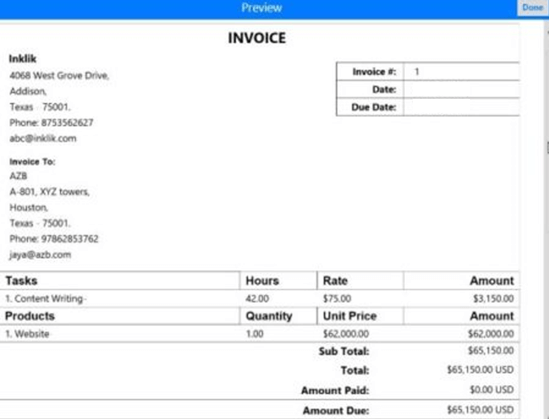 It is another awesome application to generate invoices with additional features such as customer information, credit notes, purchase orders etc. Once you store your company and customer information on the app, you don't have to do it again. If you are billing the same customer, you can select the name from the drop-down box and add on the products to generate the bill. It even shows the summary of all the invoices you have generated so far.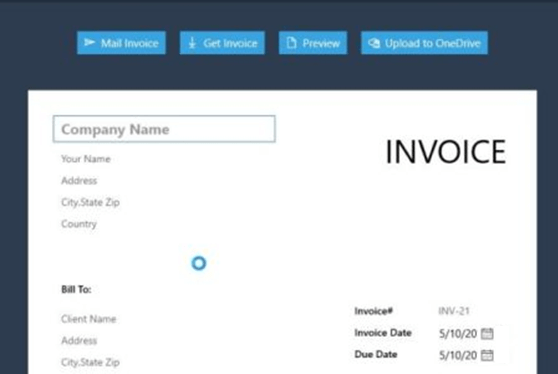 This application has been developed by Zoho Group to create quick invoices that look professional. It offers you a template where you can just enter the values inside the fields and once you are done with it, you can choose to print it, sent it through email, download it in PDF format or upload the invoice to OneDrive account. The bills can be previewed before generating the final copy. It is an easy solution to generate professional invoices.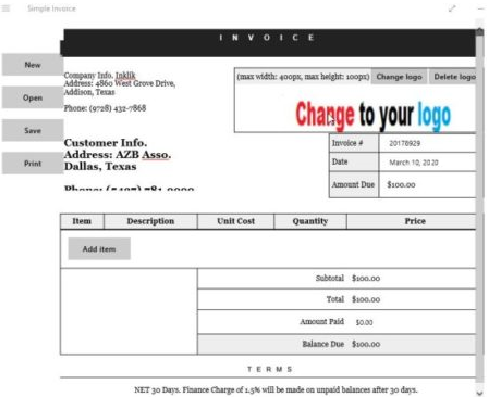 Another stunning invoicing software that offers you template to create and send your bills to your customers. You just have to enter the details like company information, customer information, bill number, item description and other details to create an invoice. It can be printed or can also be saved in .inv format.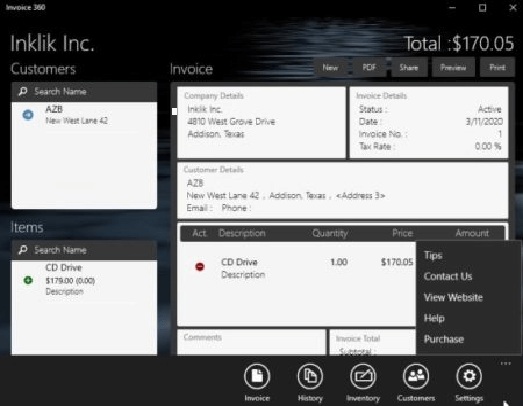 It's another free invoice generating software for Windows 10 that is packed with stunning features. It allows you to store your customer data, company data and inventory data in the interface that can be used to generate invoices at a faster pace. You can add taxes, discounts, and other offerings to your product. The "settings" option lets you change a lot of things including country, currency, date-time format etc. You have an option to choose among multiple email templates. Once you are done, you can choose to print it or save it in the PDF format.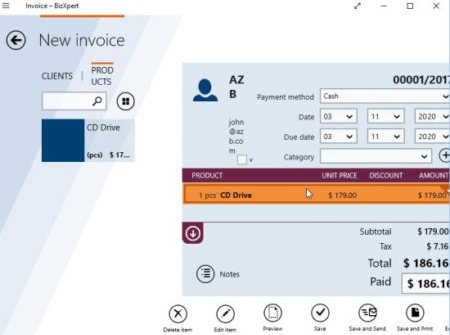 Before you create your first invoice with this software. You need to sign up and enter your company data. Once done, you can then create your invoice by entering customer data, adding product information, enter price for individual product. Once done, you can print the invoice or save it in PDF format. There is an option to preview it before you can actually print or download it.
The Bottom Line
These were some of the best free invoice generating software tools that can be used on your Windows 10 system. All these apps let you create fully professional invoices that can be presented to your clients in printed or downloadable formats. If you are a business owner who has just started a new business and don't want to spend too much on an invoicing software, you can try the above listed ones on your Windows 10 system.