Choosing the right file format for your documents is important. For example, if you're trying to design a web page, you want a format that provides a balance of quality and lighting fast loading times. One of the most popular file types for sharing information is PDF (Portable Document Format). When is PDF the best file format?
What Are the Advantages of PDF Documents?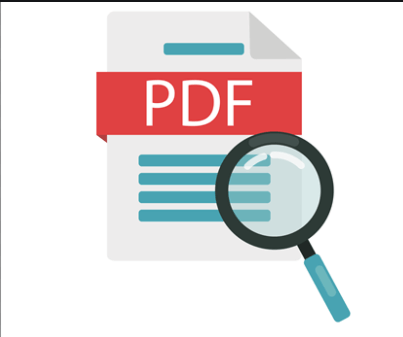 PDF files have many other advantages compared to other file formats. Here are a few reasons they're valuable for business users, students and families:
Increased security features:

PDFs allow for password protection, so you can control who can open, view or edit documents.

Multiple layers:

You can include videos, photos, audio, animations, hyperlinks and text together in the same file.

Flexible file size:

PDFs provide many options for compression, letting you decide how large or small you need the file to be.

Attractive layout:

A big reason to choose PDF is that it keeps the same document layout no matter what, ensuring your file looks amazing on mobile devices, tablets and computer screens.
One of the main benefits of choosing PDF is that it provides incredible accessibility. No matter where you live, you can view PDFs without problems. With simple apps, it's easy to open PDF files on a Windows laptop, Apple iPad or Android smartphone. Alternatively you can use a PDF editor to convert other file formats such as Microsoft Word to and from PDF.
When Should You Choose PDF for Files?
If you want to combine images with text, spreadsheets and other information, you need a file format that offers endless possibilities. That's where PDF really shines. Here are a few situations where PDF is truly the best choice:
1. Creating Documents That Need To Look Fantastic in Print and Online
Any time you want to create media designed for both digital and print, PDF is the format of choice. In a PDF, the position of text, images, graphs and other elements stays fixed, so the document always looks identical. This is why companies creating product catalogs usually opt for PDF files. Finished catalogs look gorgeous whether you view them on an electronic device or printed pages. Also use PDF when submitting art for posters, banners, business cards and other print media. Sometimes you need a vector images such as TIFF, SVG, EPS or AI for these types of prints and converting them to PDF usually can be useful as these other vector formats tend to occupy more memory.
2. eSigning Forms
Using eSign technology for e-commerce saves businesses lots of time. It only takes seconds to send an invoice or contract to someone and get the document back, complete with a binding E-signature. eSigning a PDF combines text, form fields, image capture and security in the same file. This wouldn't work with JPEG or TIFF image format, though you can convert JPG to PDF using an online PDF editor for eSign.
3. Sending Sensitive Documents to Clients
There are several reasons why business documents are always best in PDF format. First, PDF security controls protect confidential information from prying eyes. You can even enable password protection for certain parts of a PDF while leaving form fields open to edit. The small size of PDFs is optimal for email.
Another advantage of PDFs for business files is knowing clients can view them without problems on any device. If you choose Microsoft Word Document (DOC or DOCX) or Excel files, you can't be sure whether the person will be able to access them or not. There's no guarantee a DOCX file (Word Document) will look the same on a smartphone as on a laptop. PDFs have universal appeal.
4. Securing Financial Records
When it comes to archiving files, PDF (including PDF/A) is the best choice. This file format offers incredible security. Depending on the version of software you use, it's possible to encrypt PDFs using ultra-secure 128-bit AES and 256-bit AES keys. This ensures that only intended users can access the information. Many corporations rely on PDF to store financial data in digital format, including reports, tax returns, electronic receipts and other documents.
5. Collaborating on Projects Remotely
If you're working remotely on business projects or school projects, PDFs give you maximum accuracy for envisioning the finished piece. Unlike text files, PDF documents let you see and edit the specific layout of text, images and graphic elements. Using a PDF also offers more flexibility for sharing than file types that require users to have an expensive editing program installed.
PDFs are flexible yet powerful. They offer incredible control over every aspect of a document, including file size, compression ratio, security settings and image quality. When combined with the OCR technology and editing tools available, the sky's the limit for creating stunning files.