The rise in influence, popularity, and market value of Bitcoin has stunned the world, and its renowned and unbridled nature has struck an immense fear not only in the media but also in governments of different countries. Much like many new technologies, Bitcoin was met with great adversity, but its antifragile nature ensured that it thrived in negativity and its renown keeps growing across the globe.
Owing to the fear that Bitcoin will surpass fiat currencies, several regulations have been imposed on the use of Bitcoin by governments of many nations, including the United States. The strictness in policy, however, varies among these countries. This article is aimed at discussing the various regulations on Bitcoin in the US
Regulation of Bitcoin in the United States by states
As mentioned earlier, global acquaintance with Bitcoin is at an all-time high, but trust in it remains an issue, and much precarity still surrounds the legality of the most popular cryptocurrency. In several jurisdictions, legislation on Bitcoin is patchy and fluid, even years after its invention. In other words, the legality of Bitcoin varies from one state to the other in the United States. This is not strange to the United States of America, partly because it consists of different states with dissimilar policies. For instance, while Bitcoin trading is legal in some states, its practice in others is questionable. Yet, the flexibility of US regulating bodies ensures that top investors are attracted to this industry.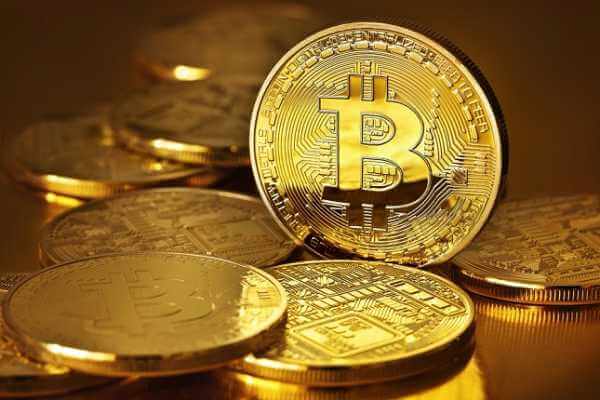 What is the legal status of Bitcoin under federal law?
On the federal level, there are two major bodies that are concerned with regulating the use of Bitcoin. These include the United States Securities and Exchange Commission (SEC) and the Commodity Futures Trading Commission (CFTC). The former is an independent agency that is charged with enforcing federal securities laws and monitoring securities markets. However, the latter is involved in regulating the US derivatives.
The SEC once affirmed that Bitcoin is not a security. In contrast, the CFTC declared, in 2015, that it is a commodity, like gold, and thereby subject to its regulations.
What is the legal status of Bitcoin under the state law
Owing to the fragmented legal system in the United States, the legality of Bitcoin remains unclear. There are several laws that are in place to regulate Bitcoin, and they vary among the states.
Hawaii, for example, banned all crypto operations in 2014 but reneged on this in 2018, and now requires anyone involved GCC in operations related to Bitcoin and cryptocurrencies to apply for a license: the money transmitter license. It is worth noting that all over the globe, there are several auto-trading platforms that make Bitcoin trading easy. However, certain reviews, including immediate edge review improves users' acquaintance of crypto trading. Now, the next question is, "how is buying and selling of Bitcoin done in the US?"
Buying and selling of Bitcoin in the United States
In many states, it is completely legal to purchase Bitcoin. In 2013, the US Treasury Department's Financial Crimes Enforcement Network (FINCEN) guidelines stated that it's legal to invest in Bitcoin and to use it as a form of payment, as long as the seller of the goods or services is willing to accept it.
Many US states have no clear laws that restrict the purchase or sale of Bitcoin. An example of this is California, where Bitcoin's status is yet to be defined, and it is therefore not regulated. The flexibility this offers has attracted crypto exchanges and other businesses to the state.
Another one is Texas, which was the first state to release a memorandum that declared that no money transmitter license was required to sell Bitcoin or other digital currencies. (The state also nearly passed a bill that would have banned the usage of cryptocurrencies between unidentified parties.)
Furthermore, in Colorado, legislation was passed in 2019 and it exempts crypto broker-dealers from state licensing requirements under certain circumstances.
Conclusion
Unlike many countries with clear laws that either forbid or allow the use of Bitcoin, the US has no distinct general legislation against or in support of Bitcoin.