Opening a self-acclaimed business is a dream of most of us, particularly as the world is reverting to a more entrepreneurial spirit. However, the accounting side of the business leaves much to be desired for business adventurers. Sage 50Cloud is a powerful, yet competitive business accounting software widely used across small and medium-sized businesses.
Finding a brave soul to deal with major and minor financial matters such as rent, billing, utilities, employees, tax codes, supplies, invoices and business licenses is another challenge. This is where Sage 50Cloud comes to your rescue.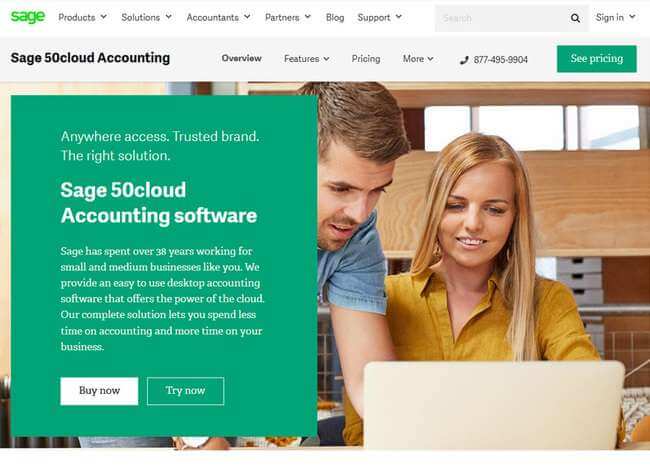 About Sage 50Cloud
Sage 50Cloud is a powerful small and medium-sized business accounting app that is designed for desktop use. Over the years, its name has been changed from Peachtree to Sage 50 to Sage 50c to Sage 50Cloud as we know it today. One thing that is unchanged is the strong reputation and advanced feature set of the software.
Sage has been around since 1980s. In 1988, the company acquired Peachtree which helped them move to the US market. Since then, it has launched numerous ranges of products and is continuously updating Sage 50Cloud. It is a true accounting software offering traditional accounting, advanced features and a high degree of customizability. With its strong inventory, reporting and unique tools such as cash flow manager, it is easy to see software going popular among growing businesses.
Top Features of Sage 50Cloud Software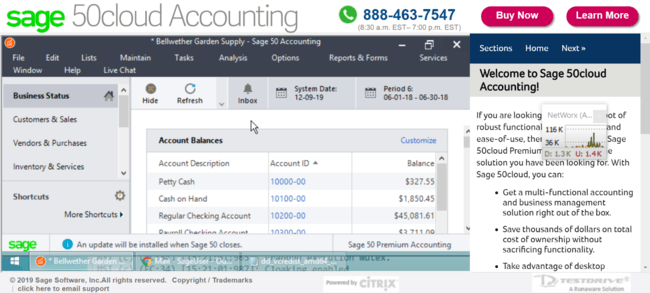 You can easily access your financials from anywhere, anytime, access real-time dashboards, pre-built reports and stay on top of your business health using this software, Let's explore some of its versatile features:
Run your business your way
You can stay on top of your business financials and operations, all from one place. You can monitor business health, track cash flow, receive payments, manage inventory, payroll and much more. Keep your business on-budget by sending invoices, paying employees, managing inventory, tracking expenses, preparing taxes and controlling cashflow.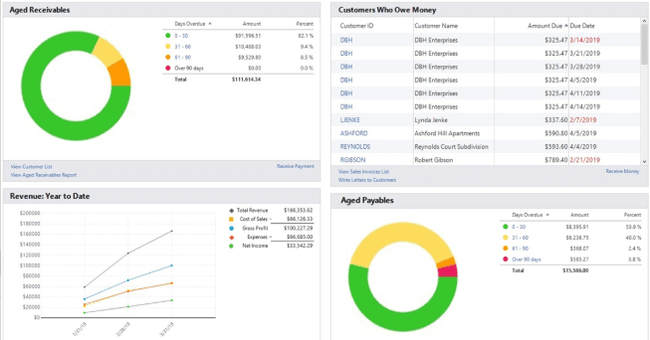 Pay your employees, manage the withholdings, prepare for next year taxes, ass Sage's Payroll Tax Tables, receive the latest payroll withholding calculations, all with this app.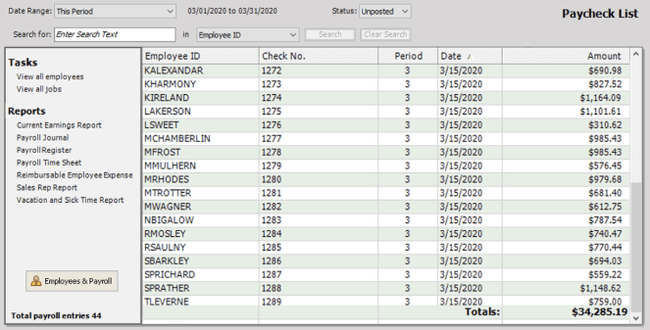 Optimize the inventory management taking control of costs and quantities, manage jobs and track profitability, access your desktop software on cloud and update online, and run your business in your own way.
Get deeper and better insights and take good decisions
You can easily personalize your Business Status screen by selecting pre-built report formats so that you see what you need to understand the key performance indicators. You can select financial statements, general ledgers, customer account balances and more.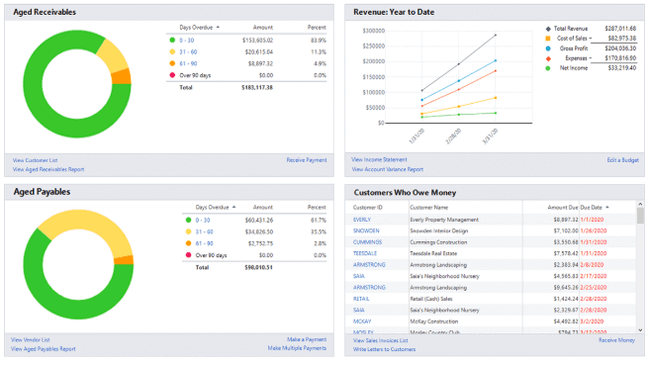 While you are out of office, you can easily track how your business is performing through the dashboard that can be accessed from anywhere. Take informed decisions faster by unleashing the power of in-depth Excel reports of the software.
Stay Compliant, Stay Secure
Add user roles by setting up access rights for each user, keeping your sensitive data safe by ensuring your employees have access to the data they actually need.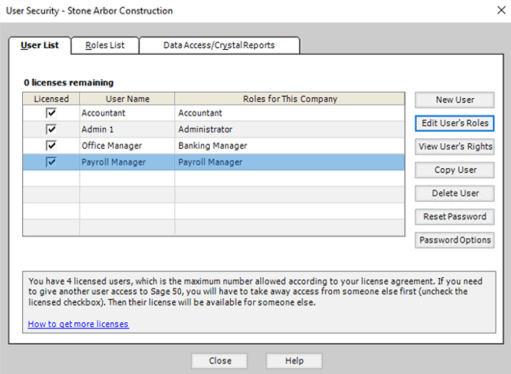 You can setup automatic cloud backups to Microsoft drive and stay tension free about data loss. Not only this, you can stay ready for year-round tax auditing keeping more accurate books using this tool.
Get paid on time
Credit card processing feature allows your customers to make the payments instantly. Add payment gateways and receive the payments on time. Avoid the calls that strain your customer relations. Check your dashboard to know what you owe and what is coming in.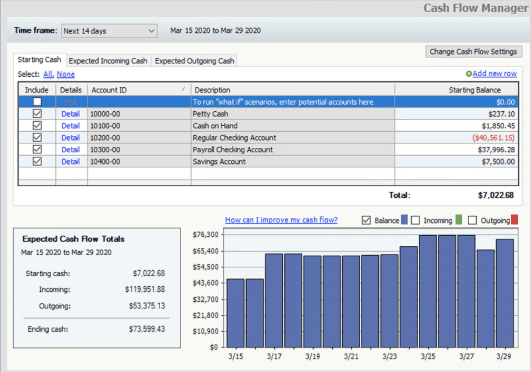 Boost productivity while saving time
Bid farewell to printed statements and manual reconciliation routines. Sync your bank account to the tool and watch your transactions flow seamlessly. You can easily switch the manual matching. Being on cloud, the software allows you to work with team using Microsoft Office 365. The expenses can be uploaded remotely using any device. These are some of the outstanding capacities of this tool that were worth mentioning.
Pricing
As of now, it offers 3 different types of plans based on its features. The licenses are given on a per user basis.
If you are not sure whether Sage 50Cloud is for you can take advantage from the 30-day free trial offer available on Sage.com. Alternatively, you can save 40% off Sage 50Cloud* when you purchase your software directly. Simply use coupon code D-1929-0020 at the cart.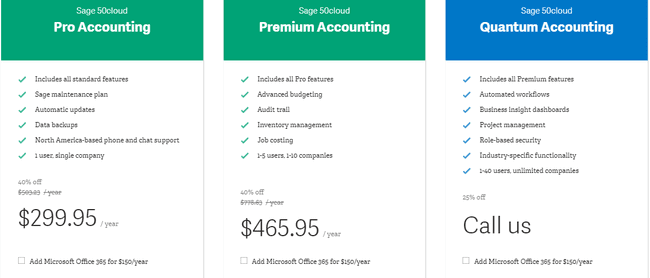 Con
The only one we found is that its kind of running Windows 8.1 version in the cloud.
The Bottom Line
Sage 50Cloud is a powerful accounting software that serves the major purposes of small business. It tends to improve productivity by giving users a platform to work and collaborate on cloud using a comprehensive set of financial tools with generous customization options.
—
* Coupon Code Terms & Conditions:
Limited time offer for new customers only. Use promo code D-1929-0020 to get 40% off Sage 50cloud Pro and Premium. Minimum one-year commitment required. Discount applies to first year only and renewals will be at the then current pricing. Discount may not be used on Sage 50cloud Quantum Accounting or Microsoft Office 365 Business Premium licenses. Valid credit card and Internet access required to activate and maintain support and services. To ensure continuous service, your Sage Business Care plan is an automatically renewing plan, and you will be charged up to a week prior to your renewal date. The subscription plan is an annual subscription with a lease to the software license; therefore, you can only use the software while you are on the plan. You may terminate any of the plans at any time with 30 days' advance notice to Sage however, if you terminate your subscription plan or if your subscription payment is not received, you will have read-only access to your data, and full program functionality will not be restored until you have brought your account current. The subscription plan requires that you be on the most current version of the software to continue your subscription. May not be combined with any other offers.