Starting off as a web developer or web designer or a career in digital marketing isn't easy; it requires learning business ethics which is really important to grow in this field. The invoices are a list or a statement of works you've done for your client and it helps in getting your payment cleared.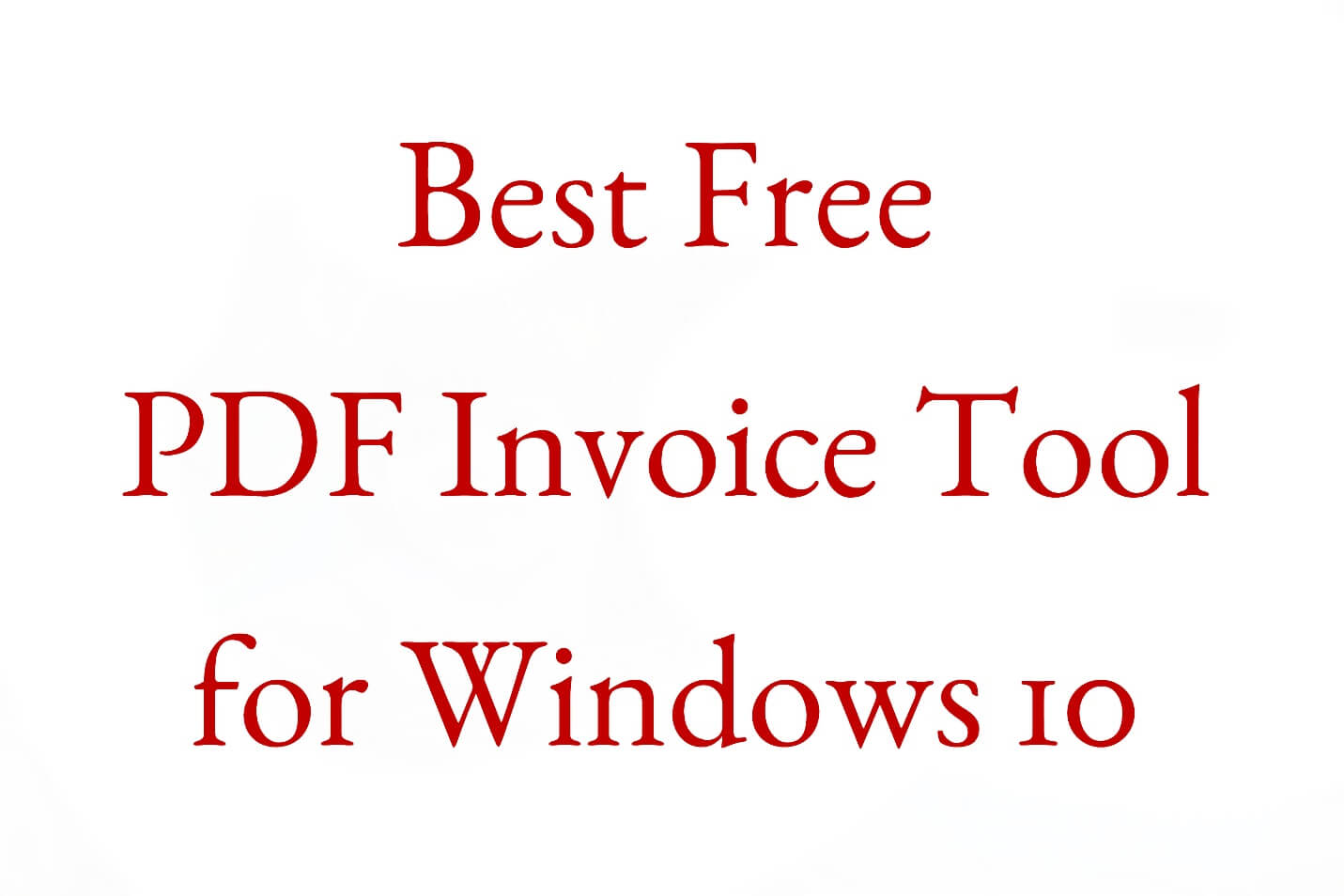 If your invoice is presented in a right way, it appears to be professional in front of your clients even if you just started off, creating a good image of your services. This might bring you more appreciation and clients in coming future which is really good for you if you're a freelancer or just started up a small business. A free invoice generator can be very useful for the above mentioned purpose.
Here is a list of best free invoice generator tools that can be used to create clean invoices.
Let's see one by one.
1). Invoiced
Website Link : https://invoice-generator.com/
Invoiced offers you to create beautiful invoices completely free of cost! It doesn't require any sign up; hence you can directly create an invoice with just one click in your browser. Invoices are saved in their servers and can be sent online; payments can be received online too, or you can just create a PDF.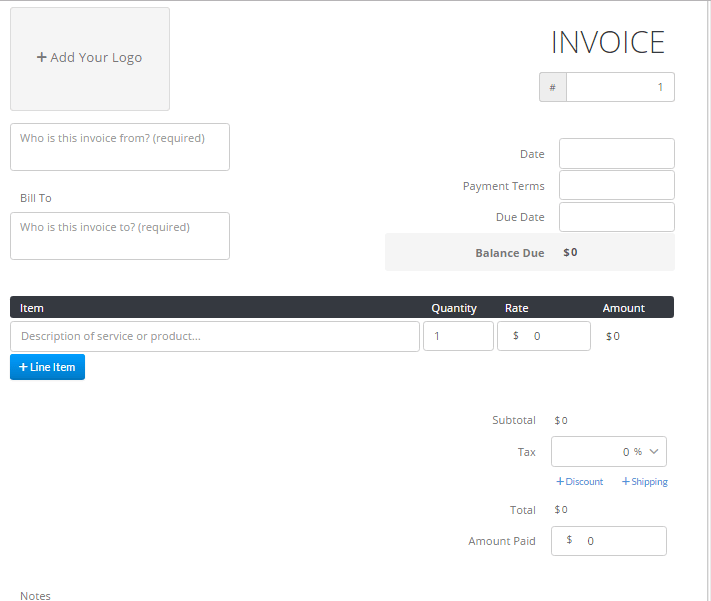 Highlights
Invoices can be saved in their server.
Company's logo can be added.
The billing currency can be changed.
2). Free Invoice Maker
Website link : https://freeinvoicemaker.com/
Free Invoice Maker is one of the best invoice creator tool which is easy to customize with instinctive interface. It has some really great functions i.e. you can add your company's logo in the invoice apart from company's details; calculations are easily calculated without your efforts and once it's created, you can see the preview, take a printout, create a PDF, email it or even get your invoice's link.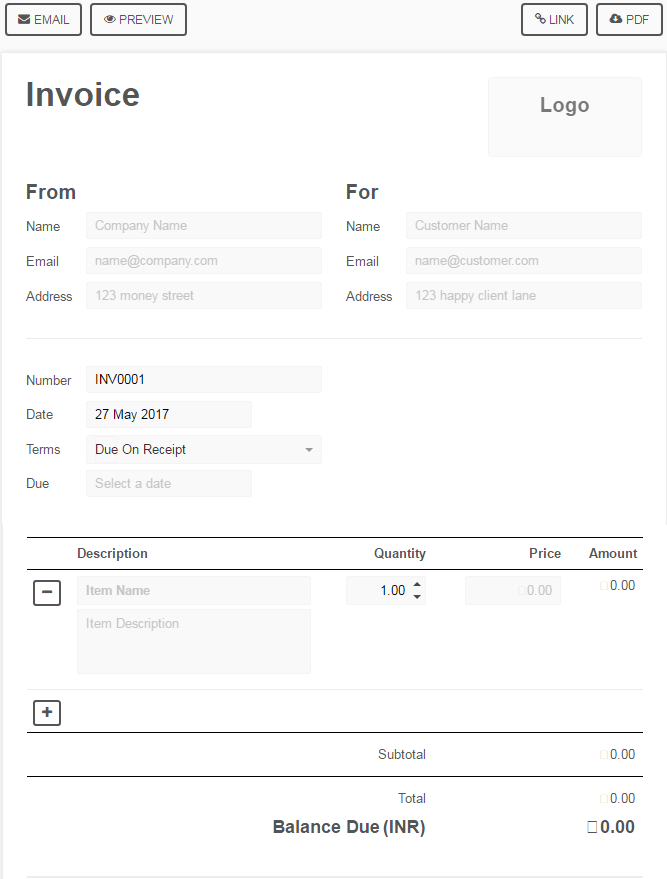 Highlights
Get the link of your invoice.
Customize templates with instinctive interface.
Add logo of your company.
3). InvoiceTo
Website link : https://invoiceto.me/
InvoiceTo is a powerful invoicing platform that offers generation of unlimited free bills. There are various templates available which you just need to edit according to your requirements. It creates professional invoices, you can add rows and columns; to prevent your precious time, InvoiceTo calculates your bills and saves it as a PDF file!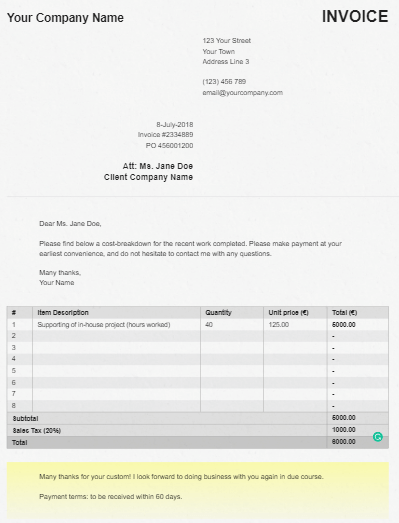 Highlights
Get receipts in PDF file format.
Get your calculations automatically done.
Add or delete several rows one by one.
4). Invoice-o-Matic
Website link : http://invoiceomatic.io/
Looking for professional and simple invoice generator software? This is for you! You can add your company's logo and choose from various professional templates, edit it and send! One of its exciting functions includes nudging! Yes you read that right, if a client isn't paying you for your work; it sends them a reminder about payment and helps you get your payment fast! Not only one or two, it can send invoices in 10 different languages and can set up automatically recurring invoices that will be sent on their own.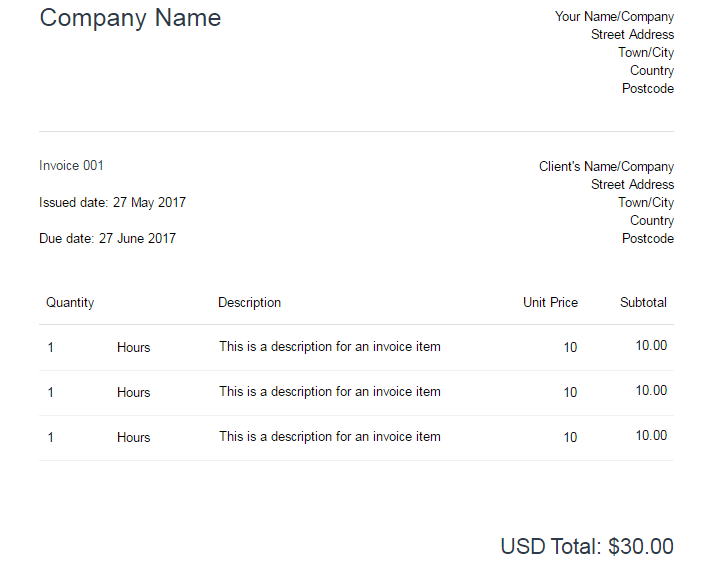 Highlights
Send invoices in 10 different languages.
Send a reminder to late paying clients.
Set up automatically recurring invoices.
5). Online Invoices
Website link : https://create.onlineinvoices.com/
It is secure billing software that has been designed to generate invoices for small and medium business. It is a perfect solution for creating quotes and invoices; it can track payments and automatically takes care of overdue payments by following up. All over, it's one of the best solutions to an administrator's headache who's running a business.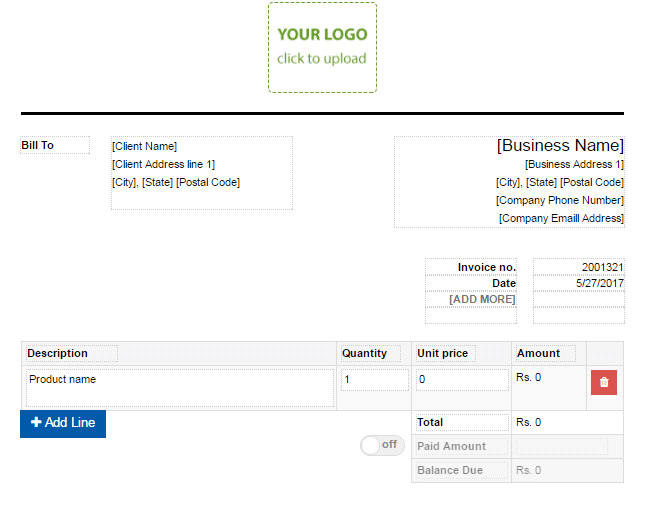 Highlights
Instinctive user interface.
Logo can be added to the bill.
Variety of professional templates.
6). Zoho Invoice Generator
Homepage : https://www.zoho.com/invoice/free-invoice-generator.html
Zoho is a well-known software organization that offers a number of business related solutions. Zoho free online invoice generator can be created and managed easily. It allows editing with a little effort; accepts online payments and you can customize a template as per your requirement. The final invoice can either be saved as PDF file or can directly be printed too.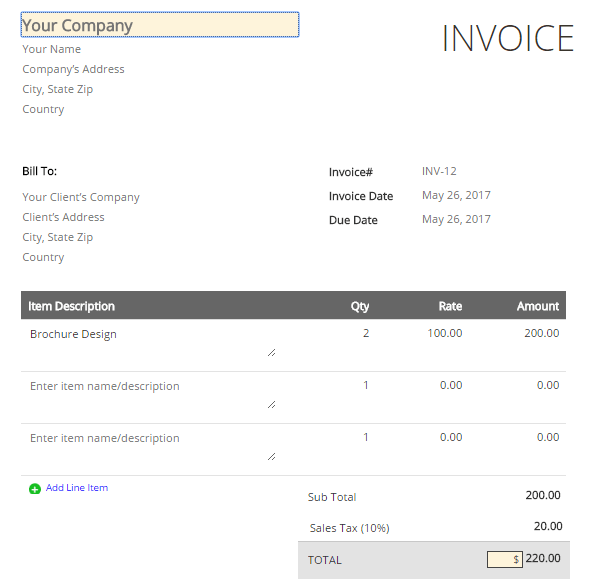 Highlights
Invoice can directly be printed from main site.
Template customization.
Automatic calculation of bills.
These are some amazing online invoice generator tools for freelancers or the ones who just started off. Create your invoice, customize, add your own logo if you want, create a PDF and start getting professional!