Selecting accounting software for your company or business is a difficult task. You have two professionally designed software to manage and execute the business, but selecting one over another requires proper assessment. Every buyer understands the requirements of the business and choosing FreshBooks or Zoho Books requires proper research.
In this review, we are going to compare the products and list down the number of similarities and what's missing from each solution. We do hope that you finalize your decision, once you understand the differences in the accounting software.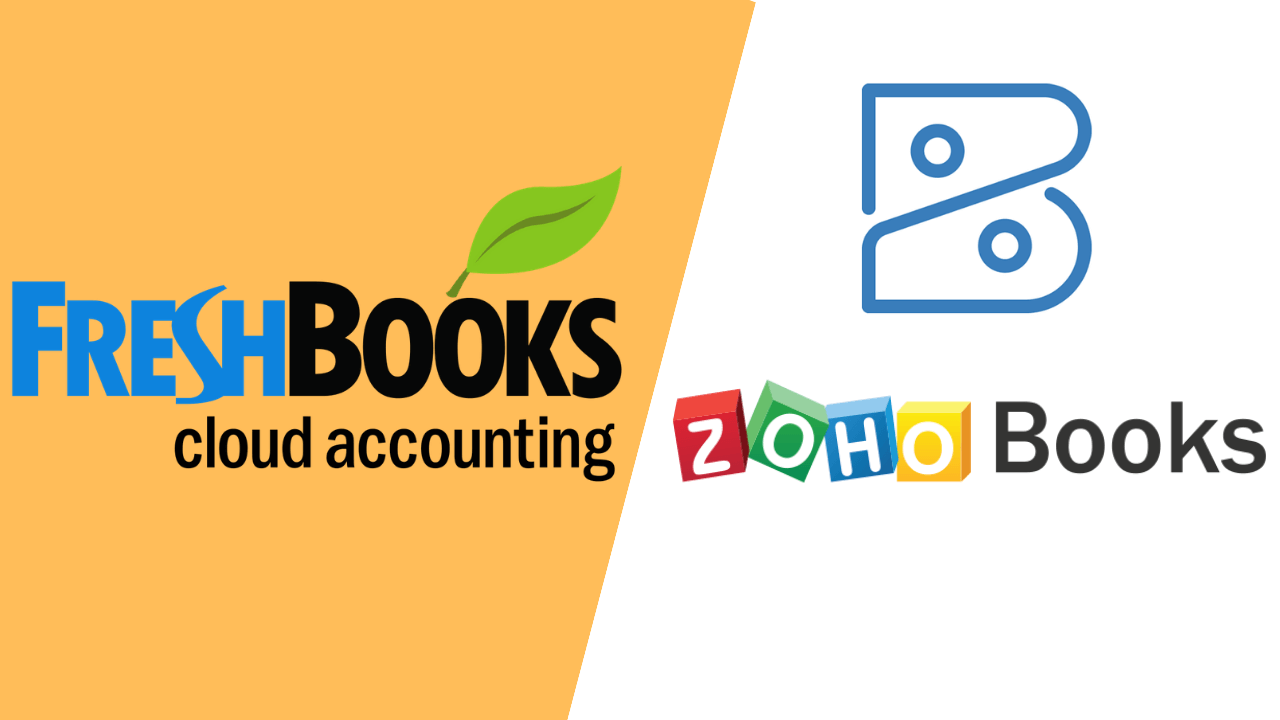 Features Comparison:
How do we know what we need in accounting software? Features!
Zoho Books:
1. Tax
2. Inventory management.
3. Online payments.
4. Accounting.
5. Sales order.
6. Expenses.
7. Exhaustive reports.
8. Invoice templates.
9. Automatic Bank Feeds.
10. Purchase order.
11. Projects.
12. Documents.
13. Automation.
I didn't mention more features that were on the official website, but I have already covered them in the next coming comparison.
FreshBooks:
I'm impressed by FreshBooks because they developed the accounting software considering the number of companies, and businesses out there. The team categorized the number of features and I have listed them below.
a) Online Invoicing: Late Payment Fees, Customizing your invoice, Putting Business on Auto-Pilot, Getting paid with deposits, Getting paid with credit cards, Customizing due dates, Quick discounts, Putting Business on Auto-Pilot, Estimates, Online Payments, Recurring Invoices, Tracking Invoice Views and more.
b) Expense Tracking: Tracking spending per project, Expense Report Filters, Tax friendly categories, Remember vendors, Easy-to-read categorization, File import, Attach receipts (PDF or Image), Assign & Rebill Expenses, and Recurring Expenses.
c) Time Tracking: Team timesheets, Tracking against clients and projects, Detailed Time entry notes, Project Managers, Track Unbilled Time, Clear breakdown of the day, Automated bills for tracked hours per project, Different Rates for each Project, and Generate Invoices.
d) Projects: Sharing images and files, contractors, Collaborating with clients, employees, Centralized conversations, Project due dates, and Current Project overviews.
e) Payments: MasterCard, Visa, and American Express, Quick bank deposits, Automatically recorded payments, Fees recorded as expenses, Safe & secure, Single-click setup, Simple payment experience, Accounting Reports & Taxes.
f) Accounting Reports & Taxes: Expense Reports, Sales Tax, Clear spending breakdowns, Export to CSV or Excel, Item Sales, Invoice Details Reports, Filters for report customization, Accounts Aging Reports, and Summary of outstanding revenue.
Overall, FreshBooks has more to offer compared to Zoho Books. Now, you have to compare the number of features and see, which features are more useful to you, and then make your decision. Of course, I wouldn't call this a winning factor because I have more to compare.
Customer Support
If the accounting software doesn't have good customer care support, no matter how good the services are, then I wouldn't call it a win-win situation.
Phone Number: Fortunately, both companies have dedicated email address for support.
Email: Fortunately, both companies have dedicated international phone numbers for voice communication.
HQ: Both companies have provided addresses to the Head Quarters.
Overall, I suggest the readers call Zoho Books and FreshBooks for customer support experience. I want to point out that FreshBooks offers a wide range of language options such as English, Turkish, Swedish, Polish, and Dutch. Meanwhile, Zoho Books offers one universal language and it is the English language.
Cross-platform support
The world has shifted towards cross-platform environment machines. An accounting program needs to support cross-platform to meet multiple companies' and businesses' existing hardware and software.
Fortunately, both solutions are compatible with Windows, Android, iOS, macOS, and Web-application. However, you won't be able to use both solutions in the Linux-based operating system and Windows phone. I cannot argue about the Windows phone because it is a dead-end operating system given up by Microsoft.
Pricing:
I would consider pricing as a selling point, but it depends upon which feature conducts my business professionally. I want to inform the readers that FreshBooks offers a 14-days trial period, and Zoho Books doesn't have any trial version. However, Zoho Books has free GST filing accounting software, which is a good bonus for freebies.
FreshBooks: Packages starting from $60 per year.
Zoho Books: Packages starting from $32 per year.
You have the option to subscribe to monthly payment or annual payment.
Bottom Line
Now, you can make your final decision because both solutions are well-engineered for small business to enterprise, and I have listed down the number of features. Let us know which accounting software you selected for your business in the comment section below.