Whether you are a web designer, web developer, digital marketer, or a freelancer – starting your self-employed venture will require learning a few business ethics of working with the clients. The invoices help in getting your payment cleared for the work you have done for a client. Moreover, keeping the invoices is necessary to submit the tax and get the tax rebates.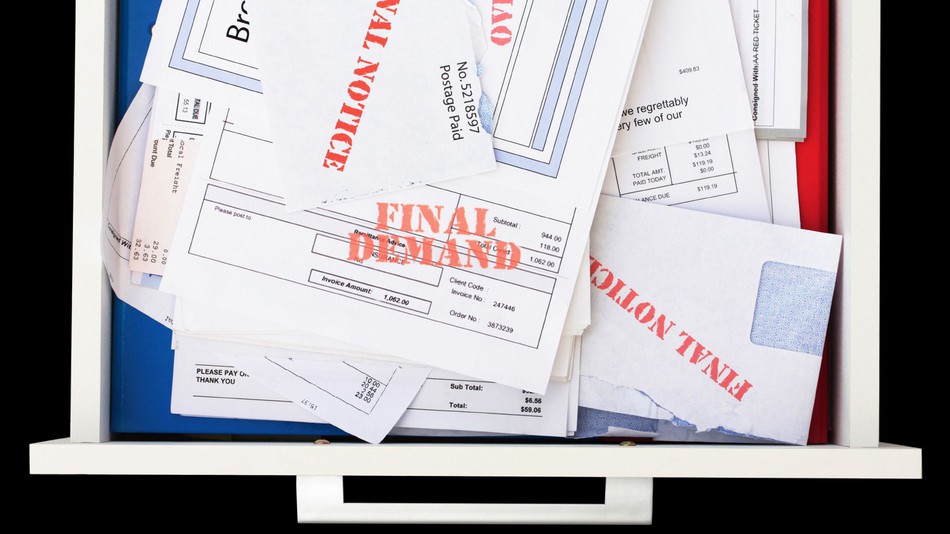 The easy to understand and presentable invoice signals your client that you are a professional when it comes to business values. This might impress your clients and bring appraisal in coming future. If you are a freelancer or a small sized business that is just starting up, going with a free online invoice (PDF) generator can be fruitful. Here are some of the best free online invoice tools that can be used to create presentable invoices.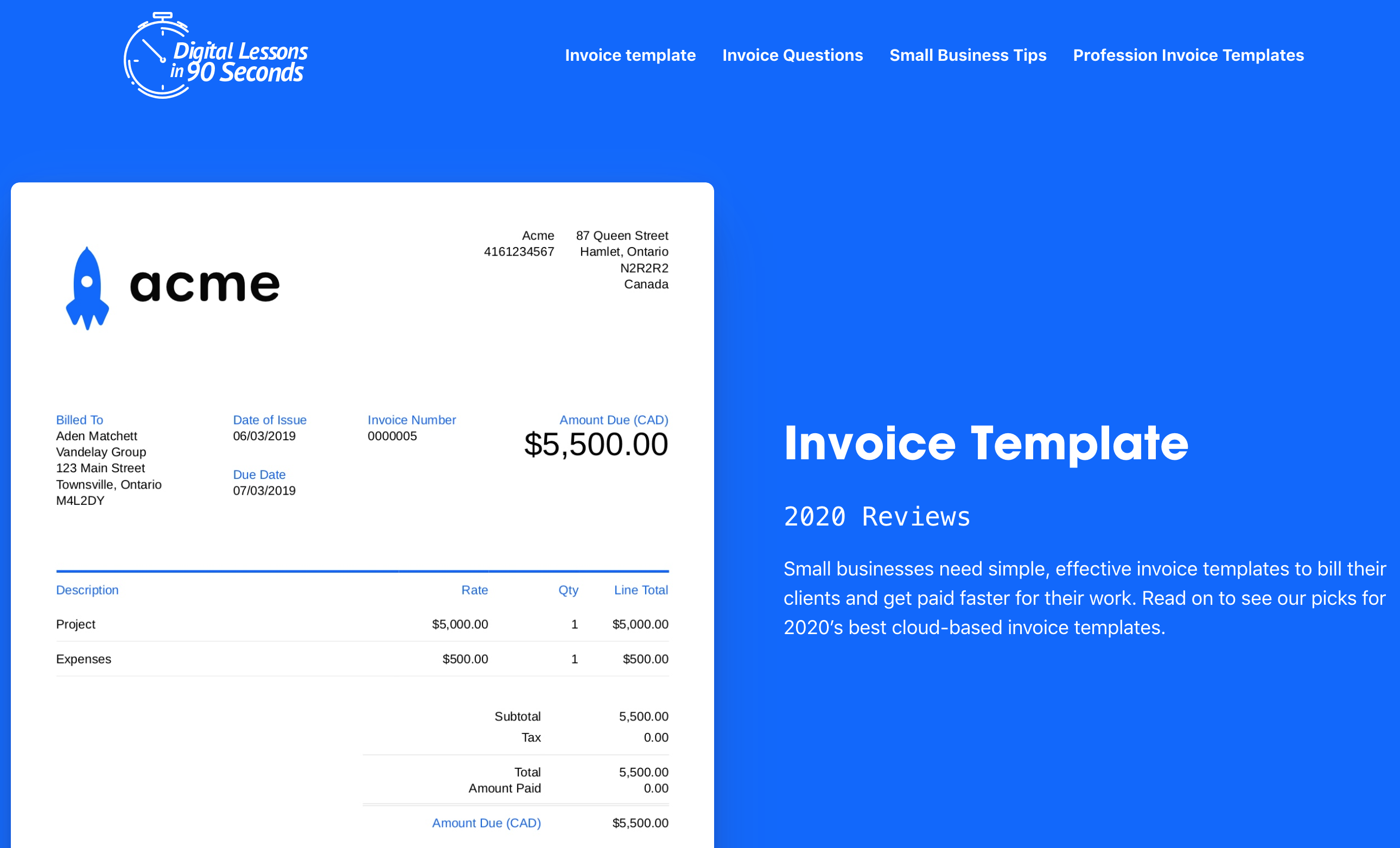 While free invoice templates are available to download online, most business owners find they get what they pay for with free invoicing tools. Digital Invoice Template offers links to free invoice templates to generate professional, customizable invoices in very little time. All invoice templates are cloud-based meaning you can generate a custom invoice from anywhere you have an internet connection, without the need for Word or Excel.
Pros:
Customizable invoice templates
Cloud-based platforms for easy invoice generation
Only the best invoice templates available
Indy Invoice Generator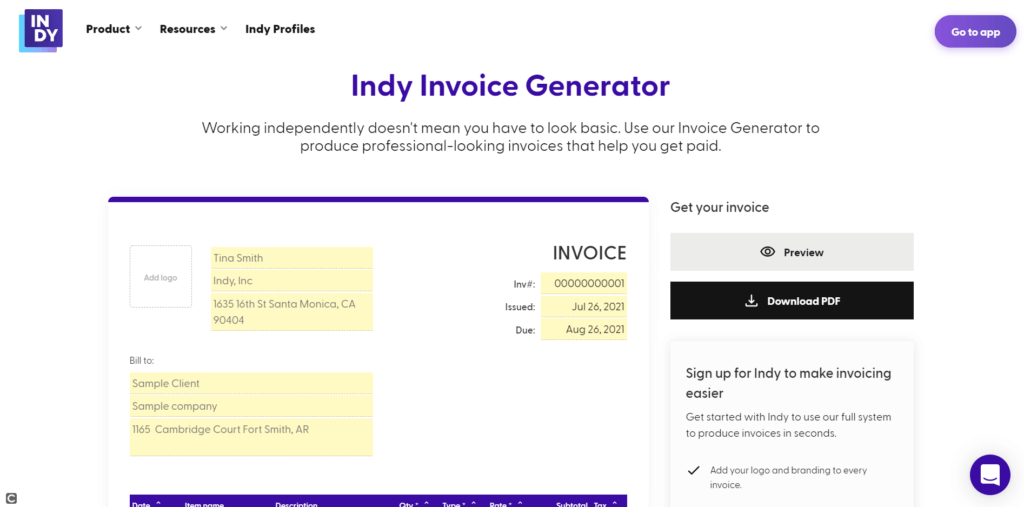 The Indy Invoice Generator uses the industry's most trusted online payment solutions, and clients are one click away from paying using the method of their choice. Indy is an all-in-one management software that helps self-employed people and small businesses easily manage their invoices.
   Pros:
Prepare professional Proposals in moments.

Create Contracts and send them instantly to your new clients.

Link contracts to projects to keep your records organized.

Make Tasks and connect them to projects to manage your progress.

Chat with your clients and team to build momentum.

Bill your clients using Indy's Invoices tool.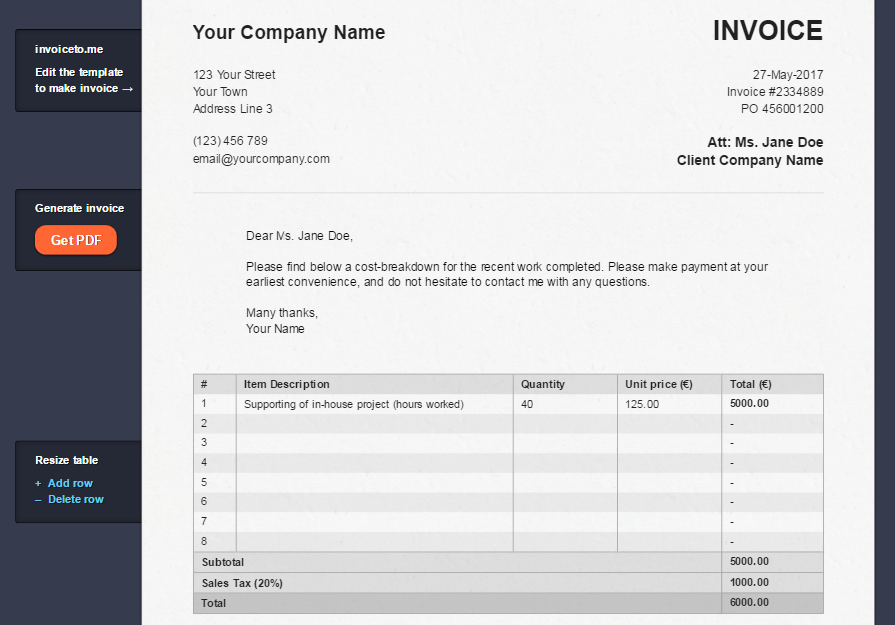 InvoiceTo is a powerful invoice generating tool that can be used to generate the bills free of cost. You can simply edit the template, add rows and columns, and download the invoice in PDF format. The tool will automatically calculate the bills and save your precious time.
Pros
Get receipts in PDF file.
Add/delete any number of rows one by one.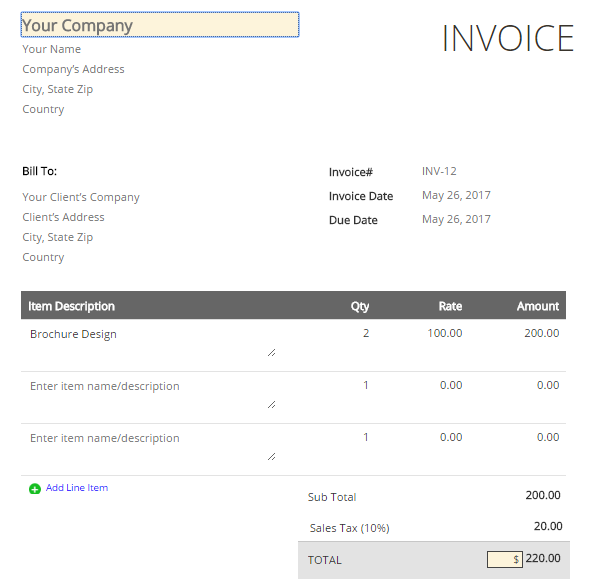 Zoho is a popular software company that offers a number of solutions for businesses. You can utilize the Zoho free online invoice generator to create the receipts online and manage them as well. The template can be edited easily with just few clicks. The bills are calculated automatically. You can either print the invoice or download it in PDF format.
Pros
Print the invoice directly from the main site.
Download it ion PDF format.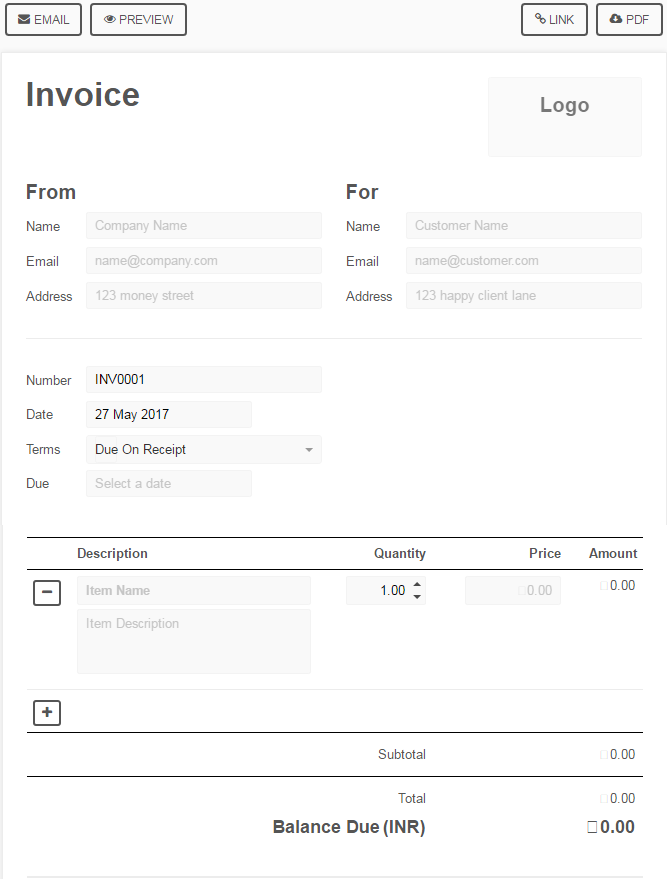 It is an advanced invoice creation tool which offers an easy to customize template with an intuitive interface. You can easily create a professional receipt using this tool. One of the best things about this tool is that you can add your company logo in the invoice apart from the company details. It can calculate the bills automatically. You can preview the invoice, download it in PDF, email it, or can even get its link online.
Pros
Get the invoice link online.
Preview it, download it n PDF format, or email it to your mail.
Add logo of your company to it.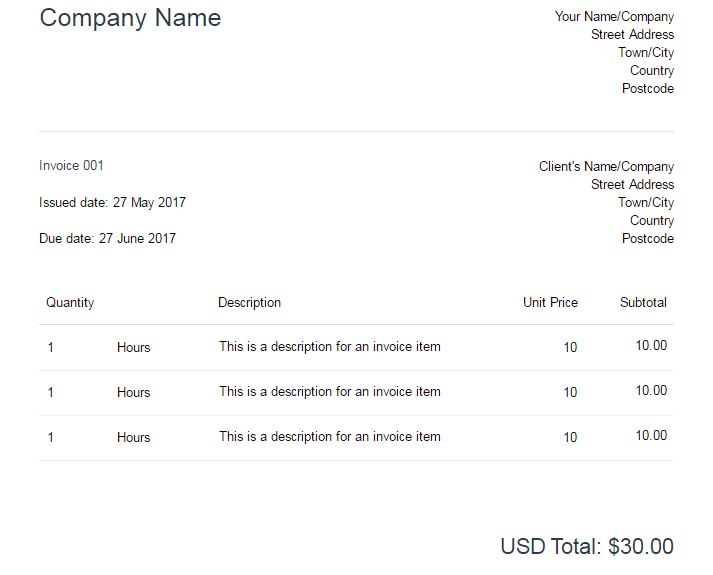 It is a professional yet simple invoice generator tool which can be customized as per your requirement. You can specify the work, quantity, unit prices, and include the working hours. You can even enter your payment details about each payment. There is also an option to enter the tax details which can be enabled by going to 'Settings'. You can also change the currency type in the bill. It can even be emailed to your mail id.
Pros
Change currency type in the bill.
Email it to your email-id.
Customization of the template can be done easily.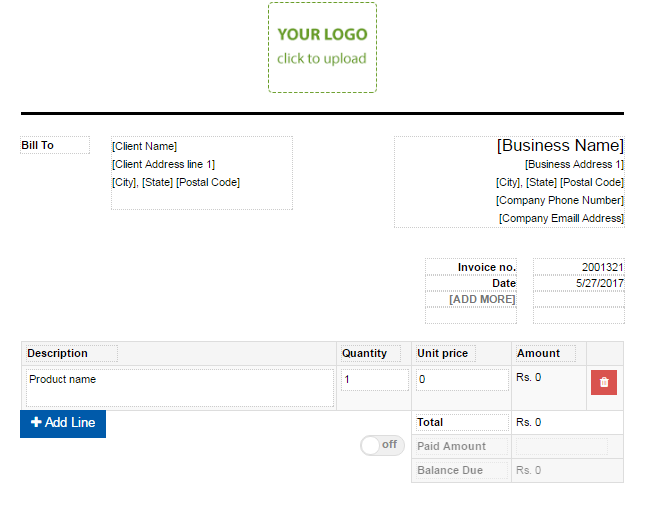 It is another awesome too to create and manage the invoices. You can choose from different free templates to generate the invoices. It has got an advanced and intuitive user interface providing a number of customization options. You can download the receipt as PDF and also email it to your mail. Moreover, you company logo can be added to it.
Pros
A variety of invoice templates is offered.
Logo can be added to the bill.
Intuitive user interface.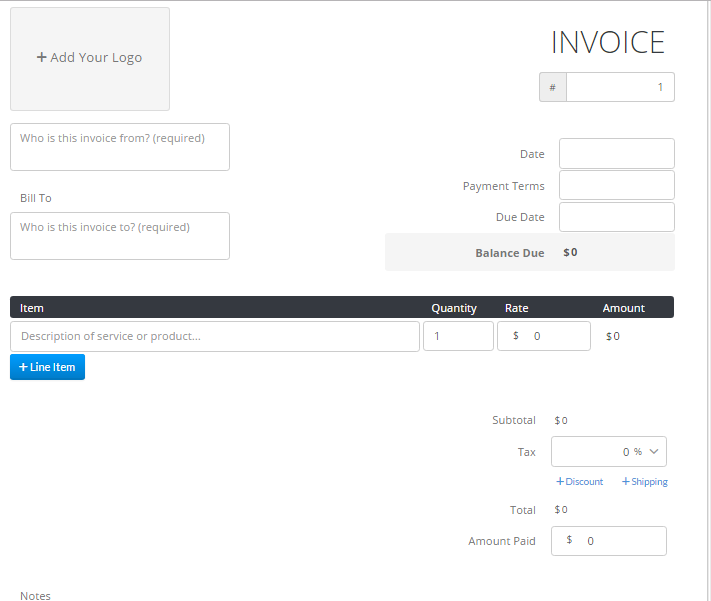 It offers a lite package which lets you to create professional looking invoices for free. It covers all the aspects that must be present in a bill, but asks for the least information to be filled. You are allowed to change the logo and currency, add notes, calculate the tax, and save the invoices to their servers.
Pros
The billing currency can be changed.
You can add your company logo to the bill.
Save your invoices to Invoiced's servers.
The Bottom Line
These are some of the best free online invoice generator tools that can be used by freelancers or small businesses to create the invoices for free. All of these tools allow you to customize the template and download the invoice as PDF document. If you are looking to create an online bill for free, use any of the above-mentioned tools.