Low SSD-drive space is one of the major concerns faced by most of the Mac users. Even a few Windows users face the same issue. At times, the users end up purchasing external hard drives or USB drives to store their important data. These external utilities are vulnerable to damages and you might end up losing your important data if they are broken or lost somewhere. Why not look for a cloud solution?
Creating accounts on multiple cloud storages that offer free/paid cloud space can be the best option. Still, managing the accounts and uploading the data again and again on the storage becomes a daunting task. CloudMounter can turn out to be a great solution. Let's explore the tool in details.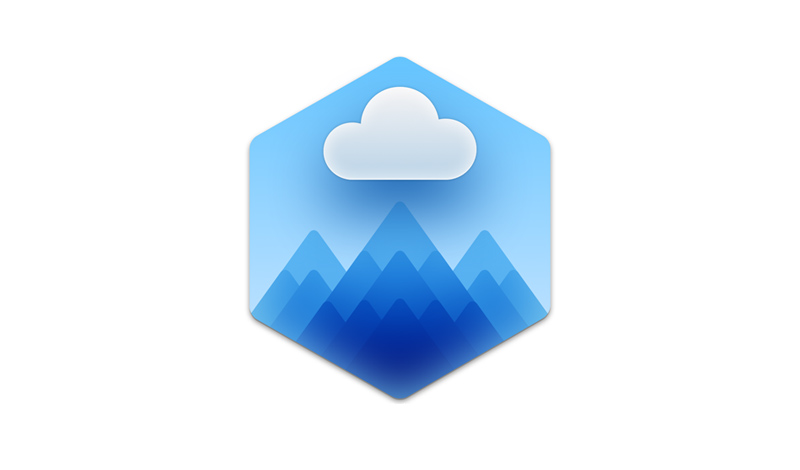 What is CloudMounter?
CloudMounter is a must-have utility for the Mac and Windows users who often suffer from low-disk space problems. These users can mount the popular cloud storages together as disks without the need of downloading the online files on their original hard drive. Choose any of your cloud storage drive (Google Drive, OneDrive, Dropbox etc.) and manage them easily.
It also lets you connect to the remote SFTP, FTP, FTPS, and WebDAV servers as if you are connecting from the local network itself. The cloud security can be enhanced with data encryption. If someone gets hold of your data, he/she will not be able to decrypt the content without the decryption key as your cloud is totally encrypted.
Moreover, CloudMounter protects your login data as the credentials you enter are stored in the Mac/Windows OS Keychain and are sent directly to the storage accounts and servers.
Top Notch Features of CloudMounter
CloudMounter is packed with some of the most versatile features that are essentially needed by most of the users. Some of them have been mentioned alongside.
Work with Online Documents Conveniently
No matter even if you have too many cloud storage accounts registered, you can work with all of them conveniently. CloudMounter helps you to access of all your data stored online and work on it as if you are working with the local files.
The software can be installed without any hassle. You can add a new drive to CloudMounter status bar and then establish the connection entering your login credentials. The best thing is that, CloudMounter doesn't store your data rather it is saved in the Mac OS Keychain. CloudMounter will remember your default settings and will mount the active connections automatically on restart.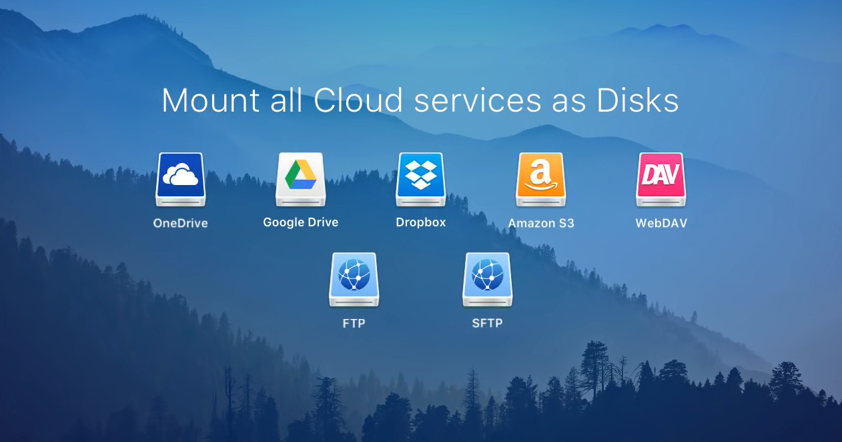 Data Encryption Keeps your Cloud Files Secure
CloudMounter provides data encryption feature to its users. Its users can simply protect their cloud documents, audio, photos, and videos files by encrypted them. Once the files are encrypted, they cannot be decrypted without a decryption key. So, if someone gets hold of your data, he/she can never crack it without a decryption key.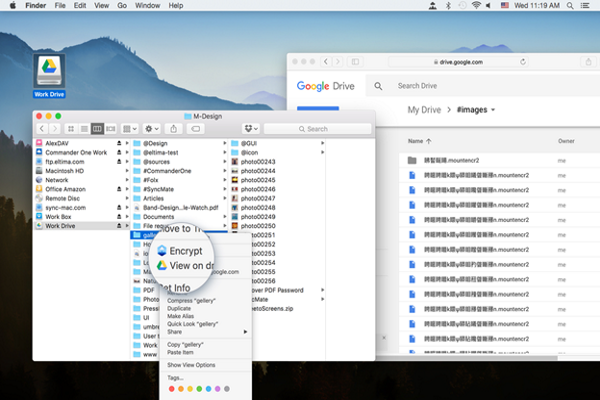 An Alternative to Manage Cloud Storages on your OS
As told earlier, CloudMounter is one of the simplest solutions to manage your cloud storages at a single place. You can work with multiple services including the clouds, WebDAV, Amazon S3, and FTP/SFTP servers too. Along with this, it offers reliability and security while working with these remote servers and cloud storages.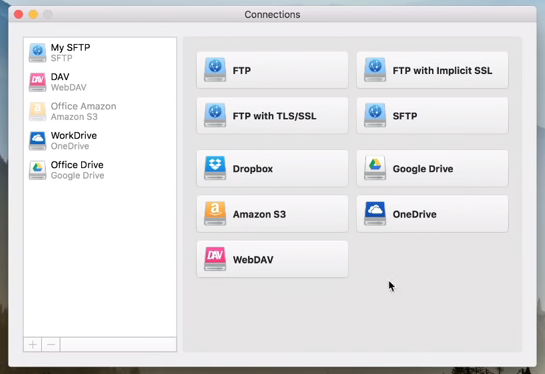 Login Details Stored in OS Keychain
It doesn't store your login credentials. The login details of your servers and storages are stored in the Mac OS keychain. It automatically syncs with the OS keychain and mount all the active connections on system restart.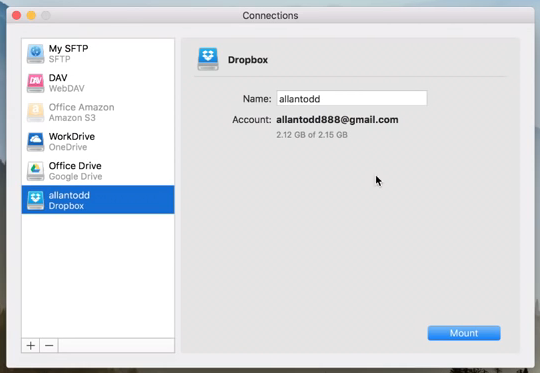 Pricing & Plans
CloudMounter is available for both Mac and Windows platforms. The personal license of this software can be availed at $29.99 and it can be used on single device. The team license for 5 devices will cost you $99.99 and the company license for 50 devices will cost you $149.99. All plans include free lifetime upgrades.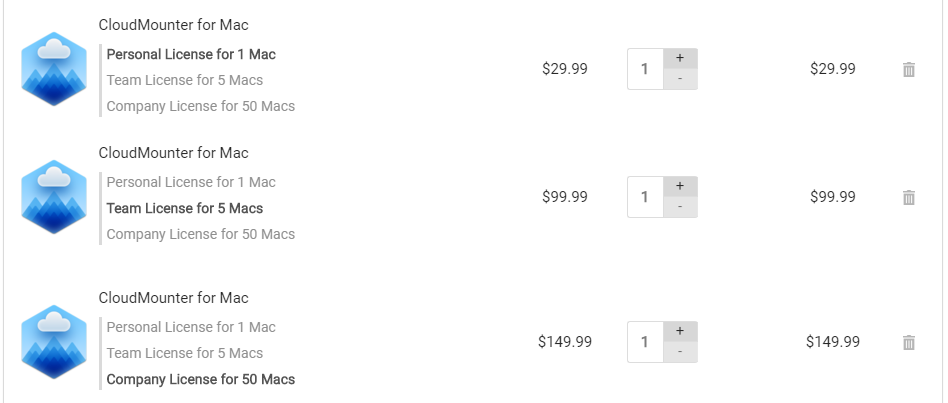 Pros
Keeps your cloud files encrypted.
It doesn't stores your information.
Upgrades are available for lifetime.
Cons
Windows 10 version don't have all the features of the Mac version
The Bottom Line
CloudMounter is a powerful solution for the people who are looking to manage their servers and cloud storages at a single place. They can even extend their Mac/Windows storages by using clouds. You can work with your online data seamlessly without the need of downloading it on your hard drive. Try CloudMounter now!