Even if you have already installed anti-virus software on your Mac, your Mac system is still not 100% safe. There are still some chances of losing your data to hackers as hackers are quite active and use advanced technology tools to hack your PC systems.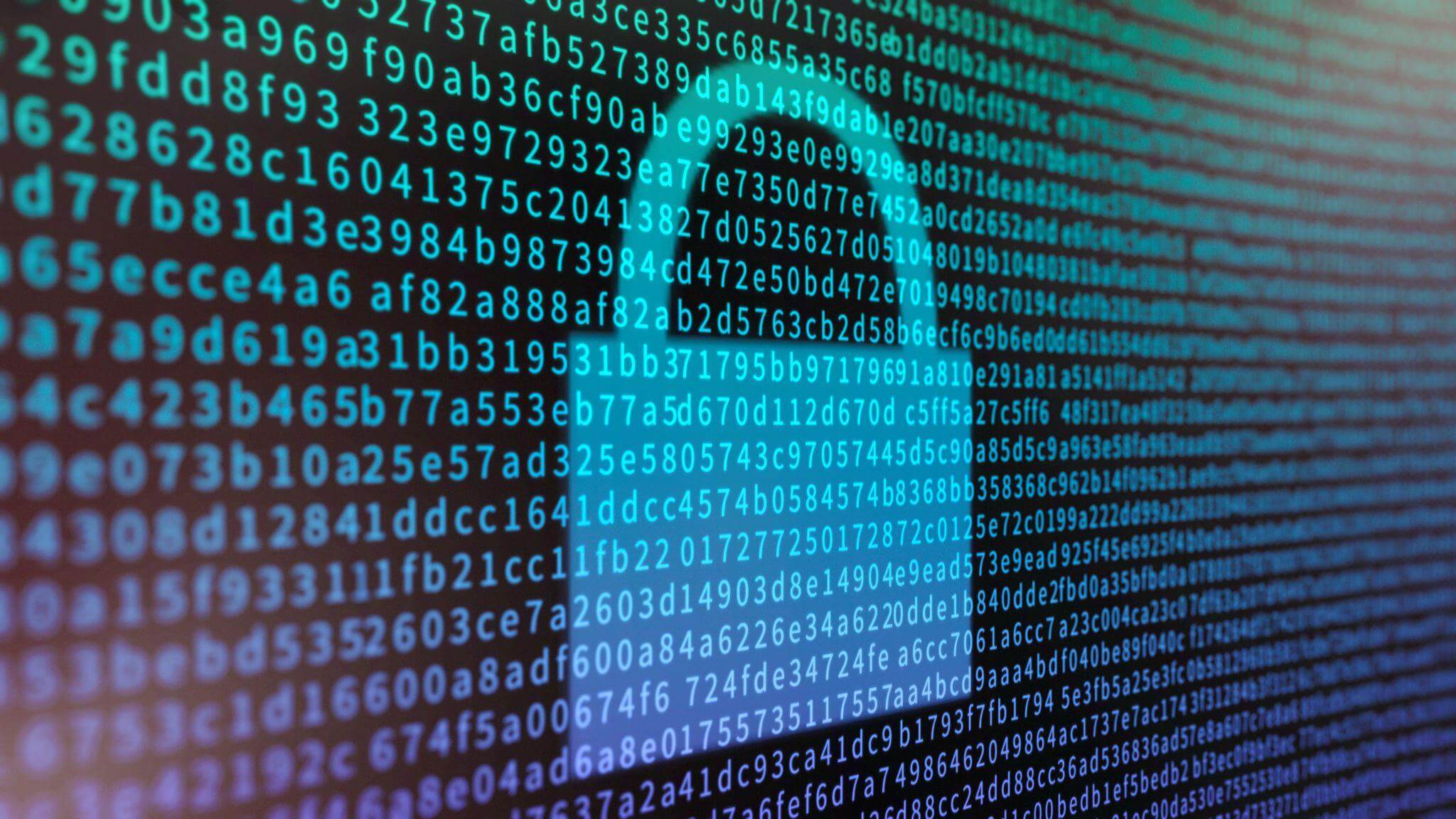 For that reason, you must use encryption software on a Mac. Here, we have compiled a list of the best encryption software for macOS 2023. Get on the list to explore the best encryption software for your Mac system. Choose one to secure your Mac system from hackers and other unwanted viruses.
The Best Encryption Software for macOS 2023
1. AxCrypt
AxCrypt is the most trusted encryption tool for mac users as it comes with great security features to safeguard your mac system from hackers and online spoofing. It requires you to set up the password for once and that's all it needs to secure your entire mac system.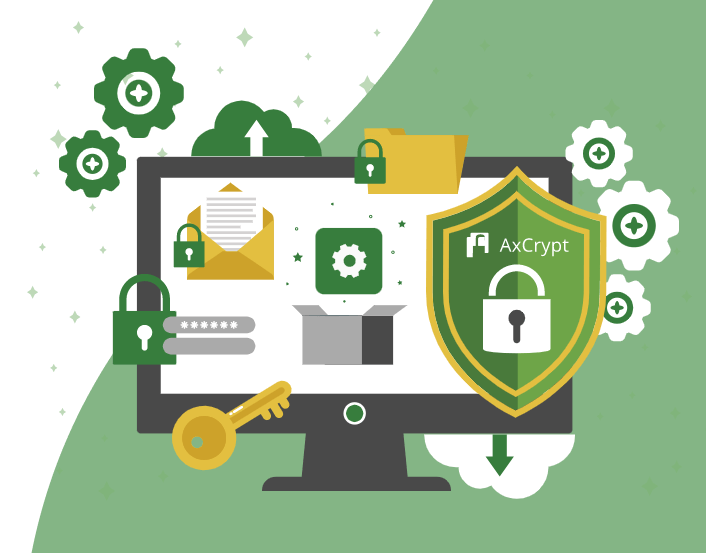 The software follows the US-government-approved AES algorithm for the encryption of files. Moreover, it shares files using the Public Key Interface technology which is the safest technology for sharing files over the web.
The software runs in the background and helps you use to view the encrypted files seamlessly. It decrypts the files when you open them and encrypts them again when you close them. It is super secure and comes with great security features.
Pros:
Easy-to-use software for everyone
Quick editing of encrypted files
The automatic decrypting of the files
Multi-platform compatibility
Free version and premium versions are available
Cons:
Mobile editing has some limitations
Local security software also requires
2. Advanced Encryption Package
Unlike other encryption tools, the Advanced Encryption Package lets you choose from over 17 different security algorithms and not just the AES algorithm. It uses public key cryptography to share files over the web for additional security of your files.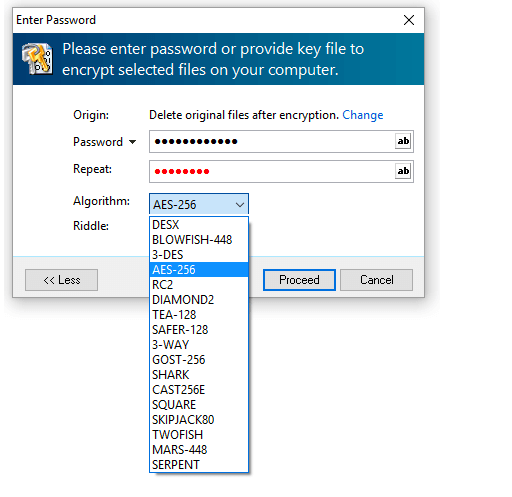 The tool comes with an easy-to-use interface where you can quickly encrypt or decrypt files to the clipboard. It also comes with a built-in password manager to protect your system. It doesn't require a separate password manager.
Users can take full control of the system using the command line operation which is also built-in with this software. Moreover, it offers secure file deletion without keeping it open to the public. You can securely delete the encrypted files.
Pros:
Easy-to-use interface
Comes with 17 security algorithms
Supports Public Key Cryptography for secured file sharing
Built-in password generator for additional security
Automatically encrypt and decrypt the files
Cons:
The user interface is a bit confusing
The password generator feature is not up to the mark
3. VeraCrypt
VeraCrypt is a popular free-to-use enterprise-grade encryption program available for Windows, Mac, and Linux operating systems. Being an open-source encryption program, this tool offers a great encryption experience to safeguard your PC system and its files.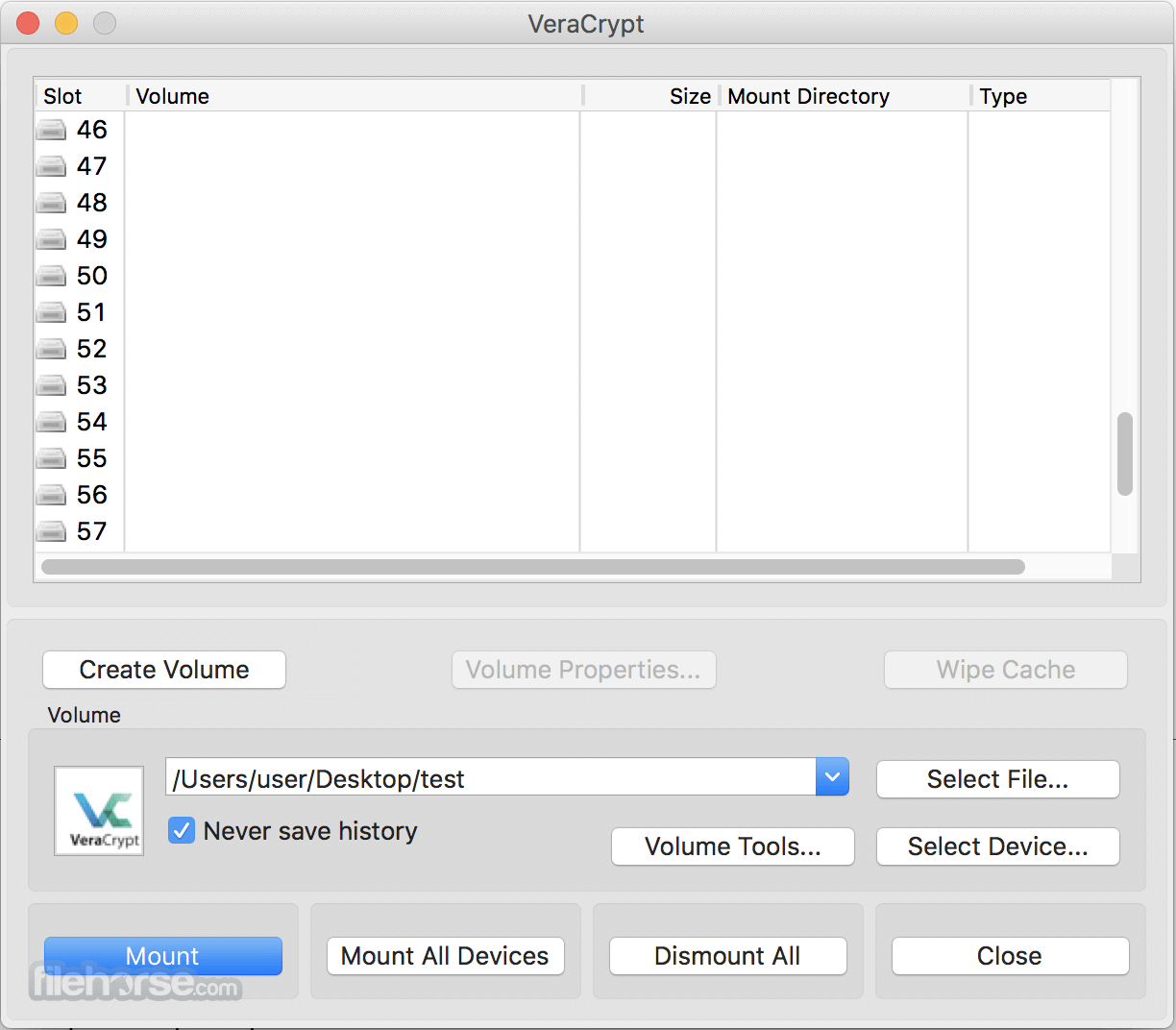 It protects your files and disk partitions with military- encryption technology. It uses the standard AES standard for file encryption. The open-source program also lets you protect the entire hard drive of your system. Moreover, you can encrypt USB flash drives and external hard drives using this tool.
Pros:
An open-source enterprise-grade encryption program
Follows standard AES algorithm
Compatible with Mac, Windows, and Linux operating systems
Keeps your files encrypted
Supports external devices to encrypt files
Cons:
The open-source program requires some technical skills to set up on your mac system
Comes with limited features and functions
4. FileVault 2
FileVault 2 is a great encryption tool that supports full-disk encryption. The tool is designed to encrypt the entire hard drive of your mac system. It runs while you start the system, and start the encryption of files. It also backs up the data automatically.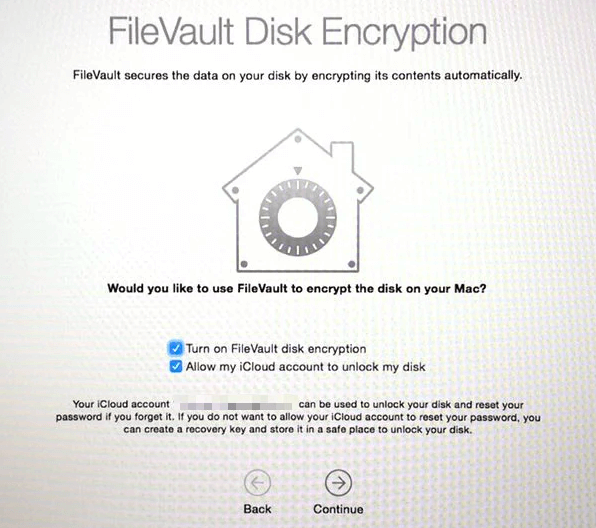 This program follows the standard AES-256 encryption method to encrypt your mac's data. It is highly secure than any other software in the market for mac systems.
Pros:
Designed by Apple for seamless encryption of files
Supports full hard drive encryption
Follows standard AES-256 encryption method
Support remote wiping of hard drive
Compatible with all types of mac systems
Cons:
The software runs slowly compared to other programs on a Mac system.
Requires few technical skills to operate it.
5. CryptoForge
CryptoForge is a unique program designed for mac users to safeguard their hard drives and their data. This program offers four encryption algorithms to encrypt your files. It uses the standard AES algorithm, Triple DES, Soviet-era Gost, and Blowfish algorithms.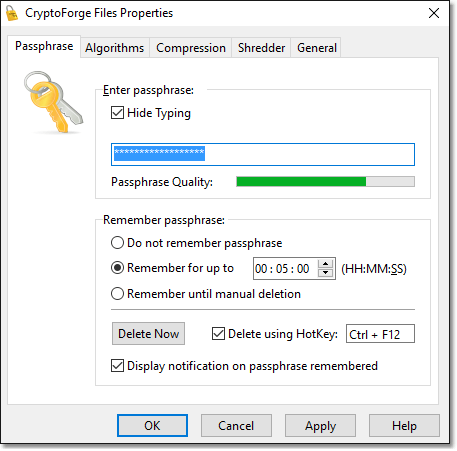 What's unique about this software is it doesn't occupy much of the space on your screen. You can use it from the command line or by using the right-click menu on a Mac system. It is easy to use and serves the best security for your mac system.
Pros:
Comes with four encryption algorithms
Simple operation with command line
Secure deletion of files
Filename and text encryption
Full hard drive encryption
Cons:
Requires an additional security tool
Comes with limited features than its competitors
Conclusion:
These are the top-rated and highly recommended encryption tools for Mac users. Each of these encryption programs has a set of unique features to encrypt your mac's data. Some tools offer multiple file encryption algorithms, while others follow the standard AES algorithm for encryption.
Make sure you understand their functionality before you choose one for your Mac system. Read out the reviews, compare them with each other and pick the one that suits your requirements!