Apple MacBooks like Air version comes only with 128GB of SSD and this version of MacBook is quite popular among students and with the persons who need to try new Mac OS from Windows 10 OS. But this 128GB is kind of very short in storing big media files. So we are sharing some of the best cloud storage for Mac Air and Pro versions so that you securely store the sensitive files in encrypted formats in cloud.
Best Free Cloud Storage For Mac OS Sierra Running In MacBook Air And Pro Version
So what did we check before compiling the list here?
In short we checked how much free space is provided by each service out there and how reliable are they in terms of performance.
Here comes the list of service providers
Mega.nz
A popular company (founded and ran by former Megaupload man, Kim Dotcom) that offers maximum free storage of 50GB for life with End to End encryption that secures all your file types, means no one can really see what have you uploaded to their secure servers.
Note : they recently they changed their domain name from mega.co.nz to mega.nz
Pros
No need of any account to start sharing nor uploading the files, just hit "Try without account" no other reliable providers offers this and for more info refer the pic below. Just drag and drop the files to the website and it will start uploading, also as this is a temporary account the files will be lost once the browser is closed. (Recommended to create an account and then login from the login page and start uploading for safe storage of your documents and pics)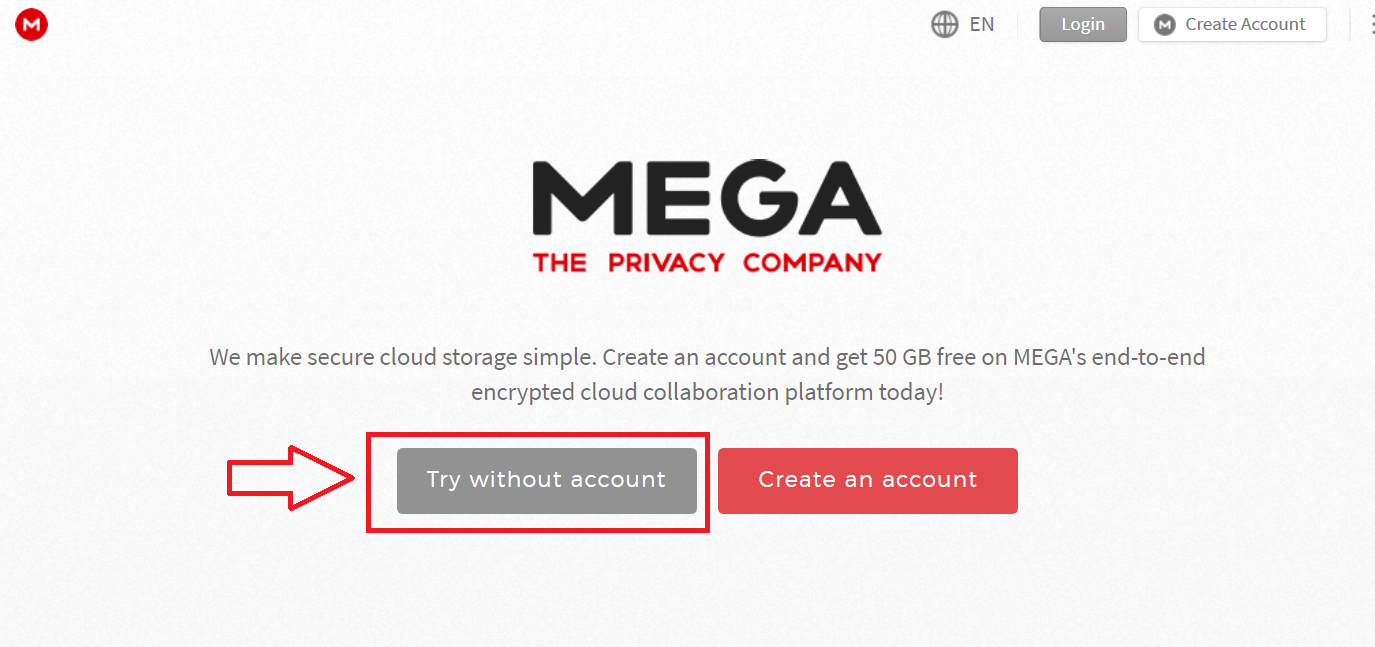 50GB free for life : Yes since the start they are offering this much space. Note : below video is for Windows 10, but you can apply same for Air, Pro, iMac
End to End encryption : People working in Mega won't have access to any of your stored media and the key lies in local system
Non US company : They are from New Zealand and are not subjected to any surveillance and here is a pic that verifies that they are from NZ (via Comodo Extended Validation SSL).

Both free and pro account transfer speed are the same and in our test it was fair.
Apps available for all devices iPhone, iPad, Windows 10, Android, Linux
Link collaboration is possible and different rules can be set with whom you share the folder or other contents
Cross sync (Encrypted one ) available for Mac (download link : https://mega.nz/MEGAsyncSetup.dmg ) and Windows 10, you have to separate download sync tool for each OS
Dedicated browser extensions are available for both Firefox and Chrome
Mozilla Thunderbird Email client integration is also possible
Cons
Upgrade options are kind of costly compared to other competitors out there
Browser extension not available for native Apple browser, Safari
Next week we will be trying on Google Drive, Dropbox, Box