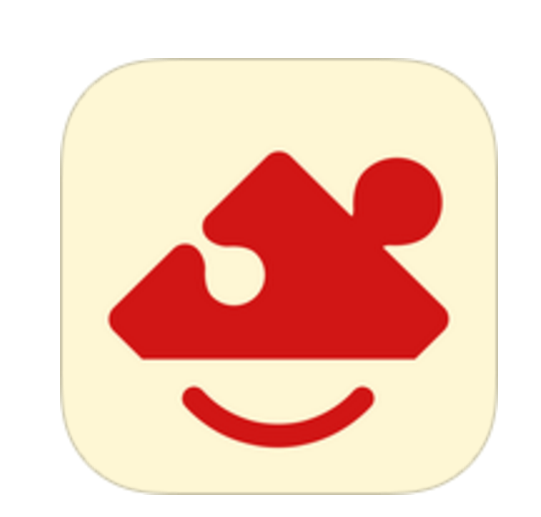 analyze.life is an app which gives its users a unique way to analyze happiness of their life. It makes its users to analyze what they are feeling and help them to stay happy. Happiness is not ready made! it is something which comes from our own actions, and there are several factors which effect happiness and analyze.life is based on analysis of these factors only. Let us explore more about concept used and its working in below part of the post.
Exploring analyze.life for iOS devices
It is a smartphone app which is currently available for iOS platform and through this application users can easily track how they are feeling by giving a quick 1 min survey and we will discuss it later in below part of the post. Let us first talk about the concept of this free application. Here are some points which will help you to understand how it works to track down the level of happiness have a look.
1. Application uses some smart algorithms which smartly calculate your feeling by tracking the data entered. These algorithms are based on various scientific approaches and also some happiness theories like "How to buy happiness" by Michael Norton, "The surprising science of happiness" by Dan Gilbert, " The happy planet index" by Nic Marks, etc.
2. Use it on a regular basis and find out different things which make you happier. More you use this application more smart results you will get (like the auto predict in the SwiftKey).
How does analyze.life works?
Here we are providing a quick guide which will help you to understand the working of the app. Read these points carefully. To help you more we are providing some snaps which we took while using the app have a look.
1. To use the app, users have to create an account. Users can also register by using their Facebook, have a look at below snap for more idea.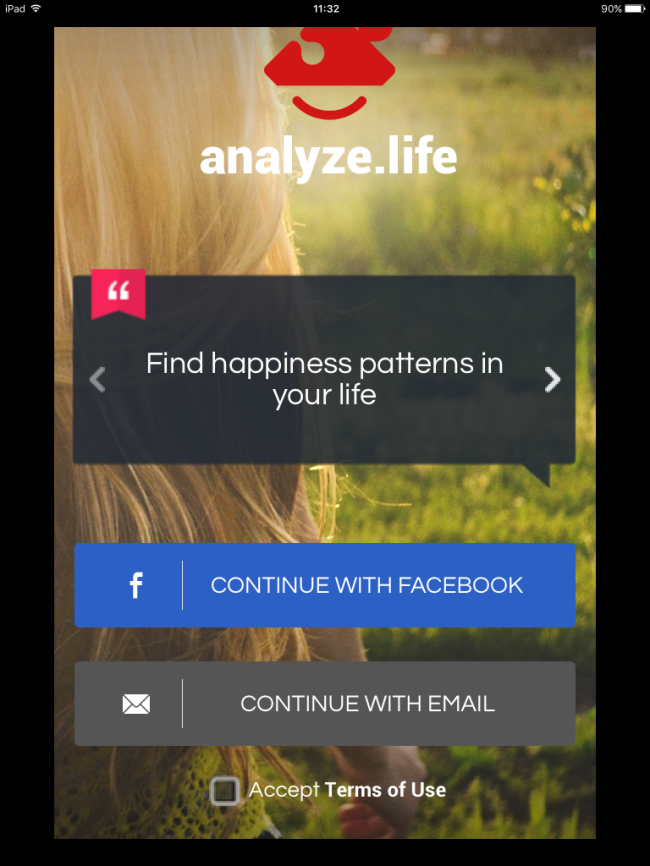 2. After the users will see below screen.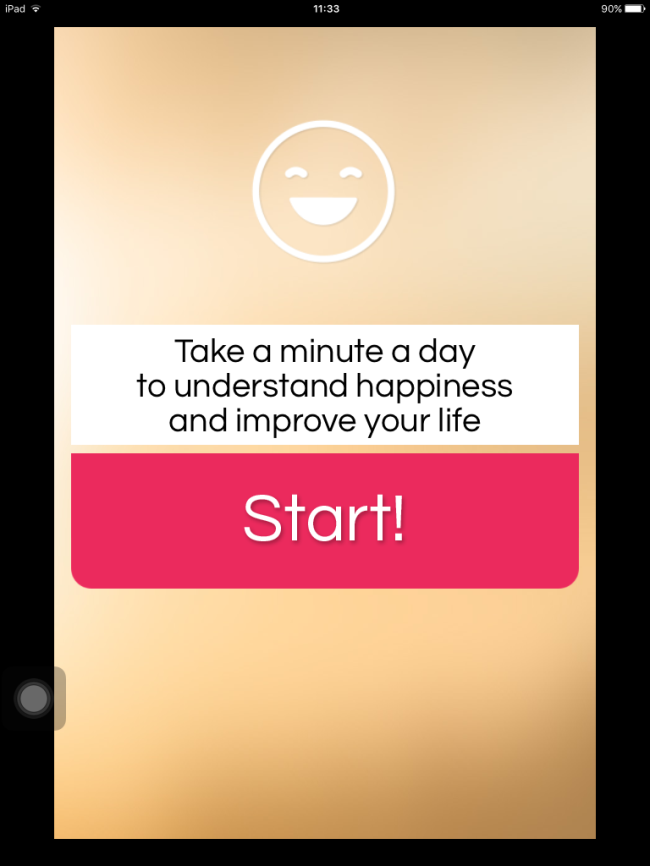 3. That's it now users have to give some easy and quick 1 min survey to track down the happiness level.
  1. How do you feel?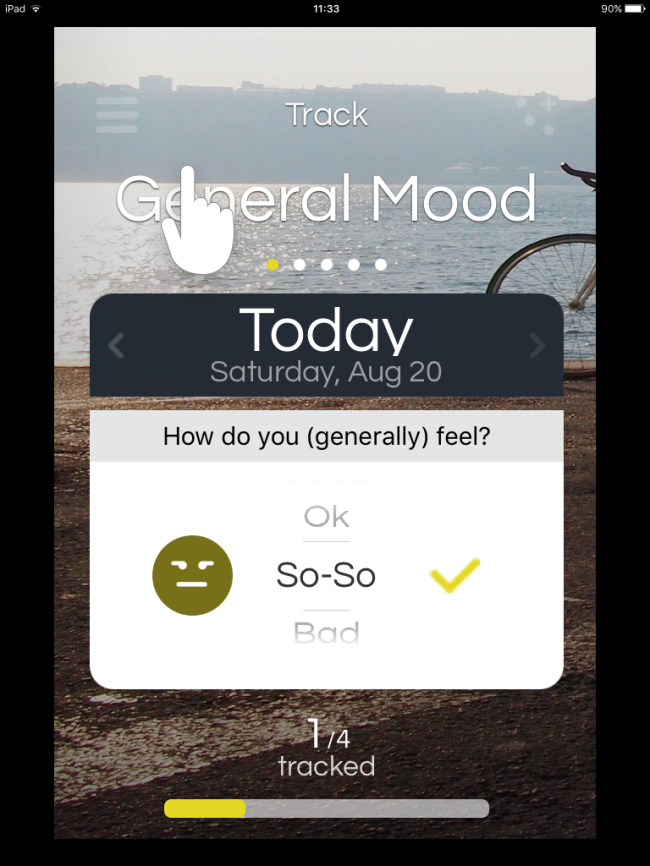 2. How do you feel about your nutrition?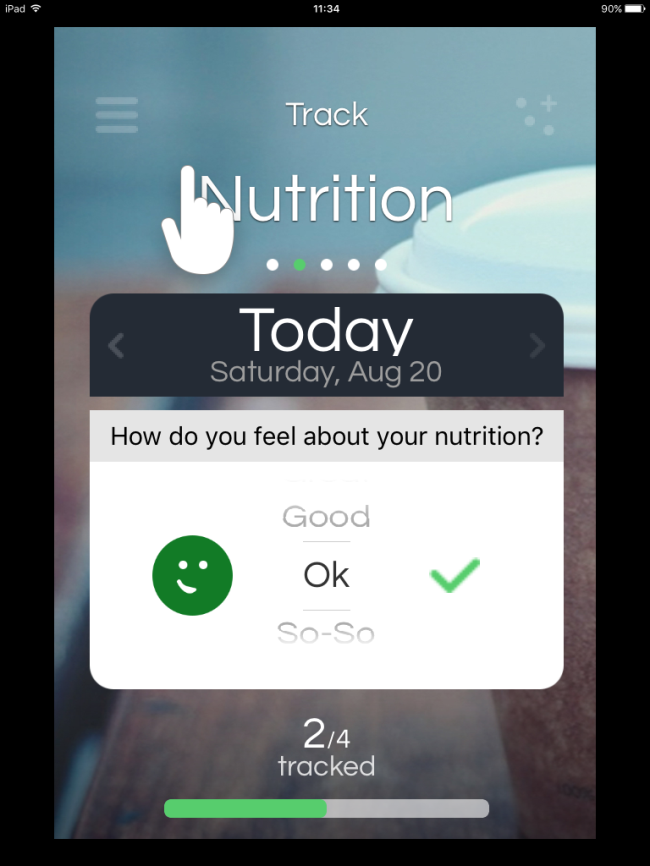 3. How was your sleep (last night)?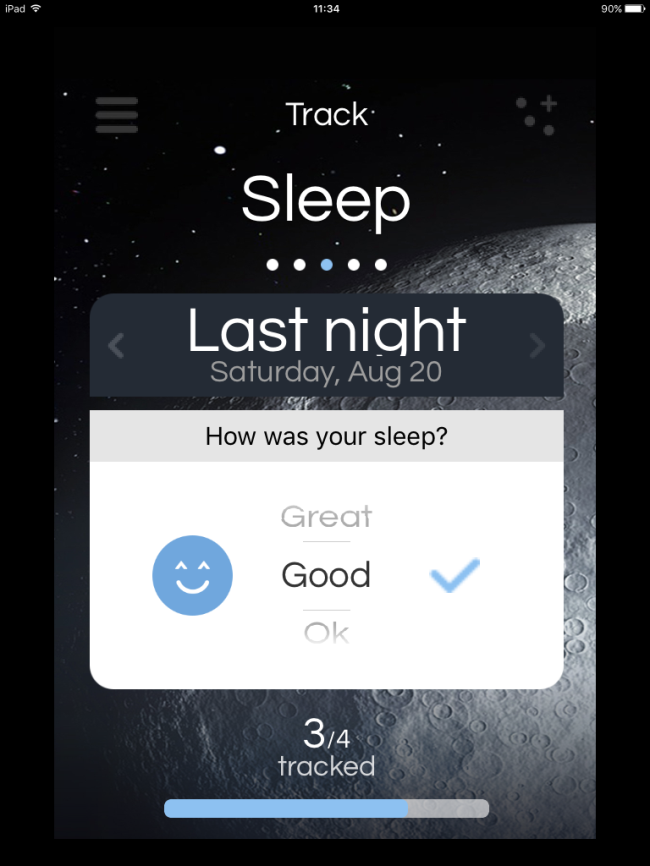 4. Did you do anything kind?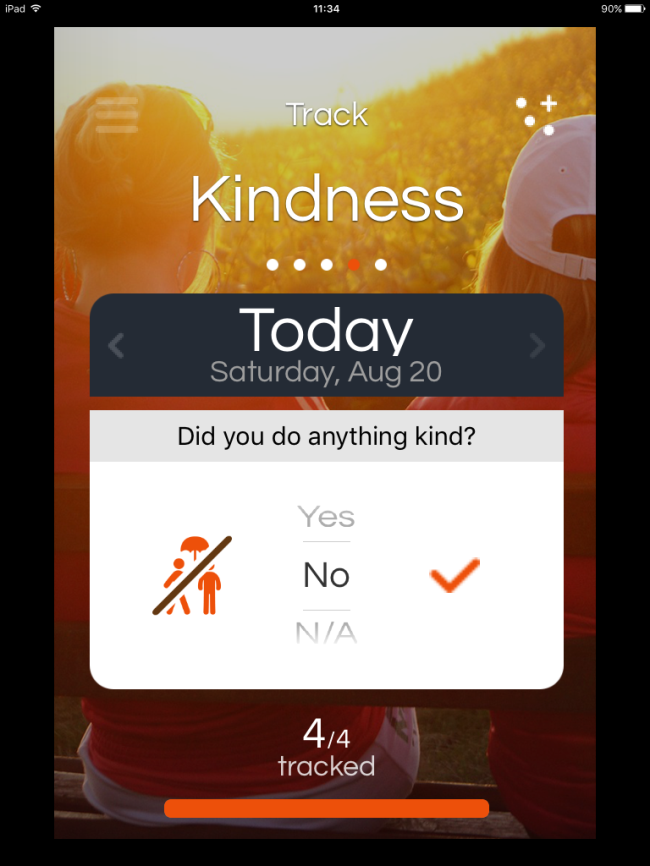 4. After giving up above details, users can see the result of the survey.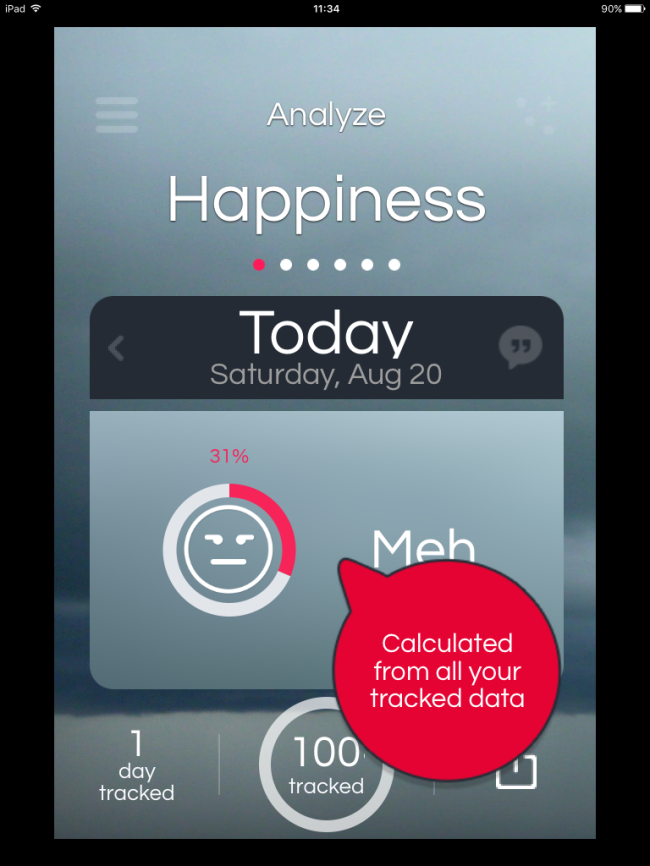 5. Users can even give survey for last day and can compare the result to analyze the level of happiness in a better way.
6. Users can also enjoy analyze.life with their friends as they can even log in through Facebook.
Final Words
We hope you have read all the above points carefully and now you all known the concept and working of the application. But if you are still in confusion whether to download it or not we are giving some pros and cons which we noticed while using it, read these points carefully and take action accordingly.
Pros
Here are some points which are really good about this app have a look.
1. It is a free app with some unique idea.
2. The analyze.life app is based on smart scientific approaches, happiness theories( given by experts) and smart algorithms which makes the performance of the application very good and it smartly tracks the current mood, or we can say feelings.
3. The interface of analyze.life is also very good and attractive. It is very easy to use it.
Cons
There are some cons too associated with it have a look at these cons points.
1. It is only available for iOS platform, it is not available for platforms like Windows, Android, etc. which is not very good.
2. The size of the app is 50MBS which is too big if we compare with the functionality of the app.
Hope you have read all the above points carefully and will take steps accordingly. From our side analyze.life a happiness tracking app is recommended to our readers for its fresh and unique idea. Try it once and share your experience with us. Does it work for you? Does it make you happier? Please let us know by dropping your comments.