In a post Snowden era, when tracking your activity on the internet is a reality, and accessing certain sites can be controlled by the government, your online privacy is what you should take care of. Your helping hand for anonymous, secure and protected web browsing is a VPN service.
One of the most affordable and fastest VPNs out there is VPN Unlimited. It is a reliable service with no limits on the bandwidth and connection speed, available for all key mobile and desktop platforms.
How does it work?
VPN Unlimited creates an encrypted tunnel, and all your activity travels through it. This means that all the data you send or receive is hidden from hackers, sniffers and spies because it is inside that tunnel. A tunnel is established between your device and one of 145 reliable servers in 29 countries. Their servers cover all continents, but Antarctica. This means your connection will be really fast as you can switch to the less loaded data center or just choose "Optimal" and the service will do it for you.
Not only your connection will be protected, your geographic location and IP will be hidden too. This will let you surf the web without any restrictions or limits. Whether inside your country, or on a business trip, or on vacation, you will have access to your favorite sources even in the regions with strict internet censorship.
What VPN Unlimited has to offer ?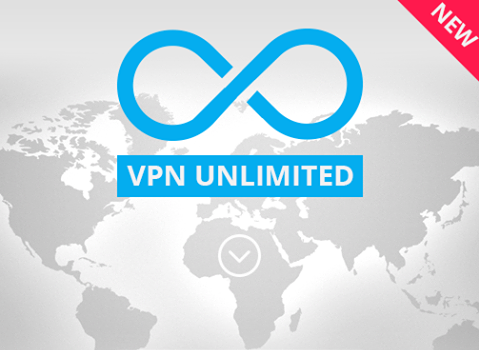 A 10-day free trial and afterwards users can choose the plan they need. Prices start at just $1.99 for a 10-day plan. 30-day subscription will cost you $3.99, 3-months – $7.99, one year – $23.99 and a 3-year plan – only $64.99. The longer period you subscription is for, the more you save. You can pay for the service from within the app itself or from the user's office at https://my.keepsolid.com/offers. Over 100 payment options are available for your convenience: from PayPal, to credit card, to payments through mobile operators, to brands gift cards, to Hipercard, to Liqpay, and many many more.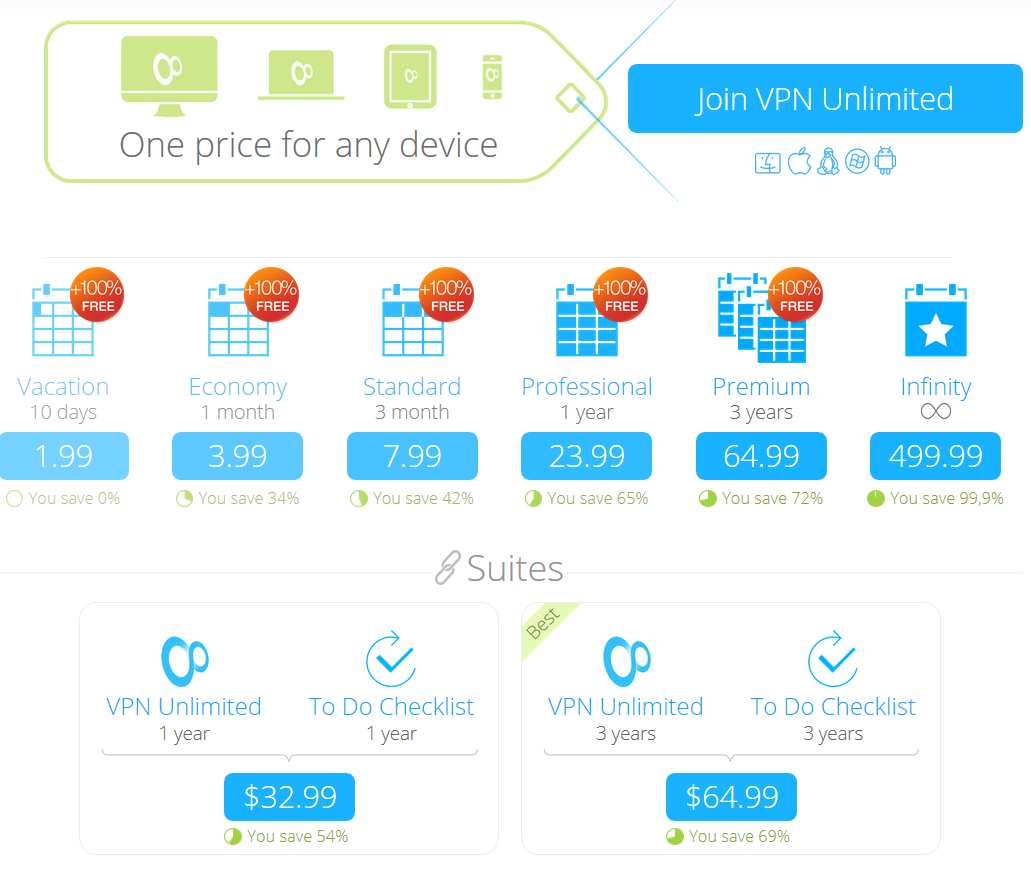 Through one account the service can be used on up to five devices.
Nearly 2.5 million of web surfers have already chosen this such a service as all-in-one solution for safe, anonymous and unlimited access to their favorite resources.
Here is another one named Perfect Privacy that runs on dedicated servers
Every other week, the developer , KeepSolid, adds a few new servers in the most hanker after locations. Right now servers are available in: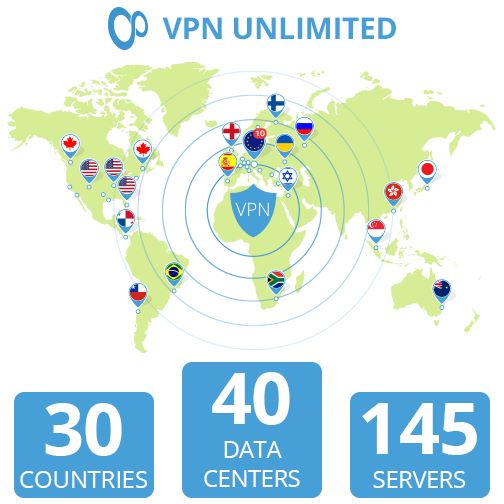 Australia
Austria
Brazil
Bulgaria
Canada
Chile
France
Finland
Germany
Hong Kong
Italy
Isle of Man
Israel
Japan
Kazakhstan
Luxembourg
Netherlands
Panama
Romania
Russia
Singapore
South Africa
Spain
Switzerland
Sweden
Turkey
Ukraine
United Kingdom
USA
With even more to come in the near future.
Clients
The client can be downloaded for iOS, Android, Mac, Windows (desktop), Windows Phone and Linux from stores or directly from the developer's site: https://www.vpnunlimitedapp.com/downloads. Owners of 1+ year subscription packages can get the setting for routers and distribute safe WiFi on all of their devices. In order to receive the settings, users should contact the support team. This one is also compatible with Apple TV, Android TV and game consoles.
Key Features: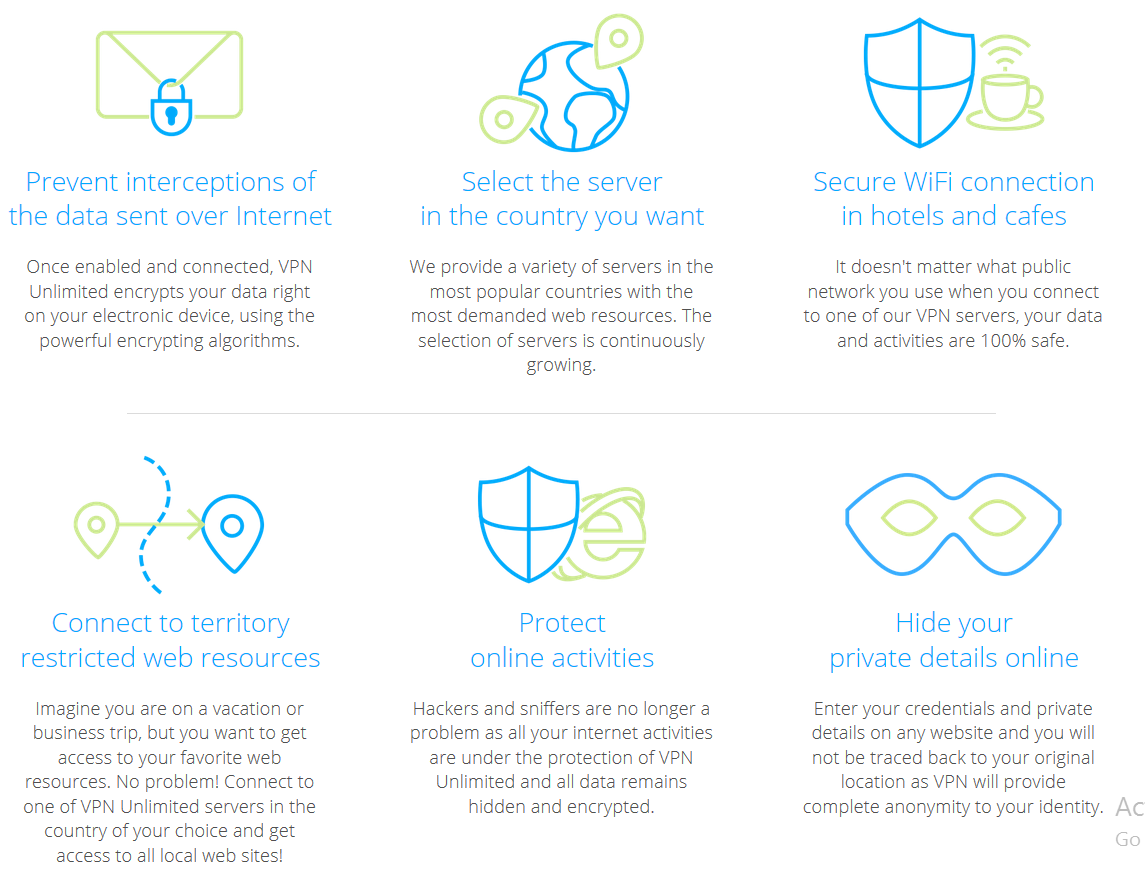 • Unlimited traffic bandwidth
• Unlimited connection speed
• Strong encryption methods
• Multiple connections from your account, meaning you pay once and then use our VPN service from any device
Using 

∞

allows you to:
• Protect your Wi-Fi connection
• Secure your online activity
• Bypass some ISP restrictions (this may even increase your regular Internet speed!)
• Unblock restricted web content
Should I get it?
You should definitely get it if you are concerned about your anonymity and privacy online. The service will protect your personal data and sensitive information whenever you are online. It ensures third parties, spies or cyber criminals are not tracking your browsing activities. Moreover, VPN Unlimited gives access to geo-blocked content that is useful on trips, vacation and whenever you need to bypass some restrictions.