In this day and age where the world of business has become really competitive, businesses that embrace technology have a higher likelihood of coming out on top. This is especially the case considering how mobile technology has really advanced and set root deep in society.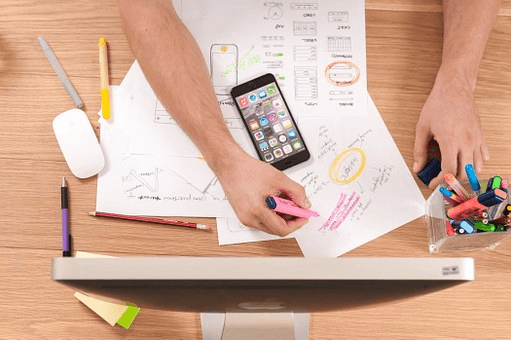 According to statistics, it is estimated that slightly more than 36% of the world's population owns a smartphone, and a majority of them use it to access the internet as well as to look for products and services.
It also happens that mobile technology has proved to be helpful in the business environment in more than just a few ways. Today, innovation has brought us hundreds, if not thousands, of smartphone applications that can have a huge positive impact on business, especially when it comes to communication, privacy protection, project management, performance tracking, time management, appointment scheduling, and much more. But what exactly are some of these innovative apps that could change the way people do business?
To answer this burning question, in a categorical approach, here are some new innovative apps with potential impacts for business.
Team Communication Apps
Communication, especially between employees and their superiors, is one of the fundamental building blocks of success in any business. With communication breakdown, a business could easily be brought to its knees within the blink of an eye, thanks to the mobile technology world. However, there's a myriad of innovative apps that businesses could use to improve team communication, which could see customer service, as well as productivity, significantly improve. Now, you're most likely wondering what some of these applications are. Just to mention a few, you could try Skype for Business or go with Stride.
Slack is also another relatively new app on the market, which has over the past two or so years penetrated the market with full force. There have actually been speculations that Slack could kill work email, but this billion dollar venture is actually here to make things easy for businesses. The app allows teams and individuals to communicate in group chats, share files, and manage projects to some extent. As a matter of fact, many businesses who hire virtual employees are now using Slack. What makes it even more intriguing is that it also has a web version, not forgetting that it is compatible with both Android and iOS operating mobile systems. It's a really great app for businesses who seek to improve communication and boost productivity.
Appointment Scheduling Apps
It's a busy world and sometimes, there's just too much to handle in a single day of business. Especially if you're in a profession such as medicine, law, or any other highly demanding business, it can be extremely challenging to keep up the pace with some things. And to be honest, many experienced professionals in such fields will attest to it that at one point they failed to avail themselves to an appointment they had made with a big-time client, which ended up almost costing their business a great deal if at all it didn't. To stay ahead and on top of the game, experts at GetWeave advise that it is important to look for an appointment scheduling app that has automatic reminders designed to help you avoid losing out on new prospects and disappointing existing clients. Thankfully, there are some modern-day apps for appointment scheduling that can help you in this case.
General Productivity Apps
For starters, productivity is a broad topic and as a matter of fact, technology has repeatedly been blamed for reducing productivity in the workplace. However, there are several innovative apps that you can use for your business these days to improve your employee's productivity. Evernote is one of those apps, which in addition to serving as a journaling and note-taking app, you can also use it for your to-do lists as well as store any important emails, tweets, and crucial information from the web. Despite having a free basic version, a business version of the Evernote app is also available at a cost of $12 per user, on a monthly basis. It comes with quite a number of additional features, including unlimited storage space for file uploads, administrator control, and much more.
Apart from Evernote, Wunderlust, Pocket and Notion are other innovative apps that could transform business operations in your firm.
Wunderlust:
Wunderlust is a highly effective to-do list app that allows you to create dozens of tasks lists and share them with team members and whoever you want to share them with. This allows supervisors and team leaders to access completed tasks in detail while also monitoring the activities of those beneath them in the pecking order at the workplace. Despite the fact that the basic version of the app is free, there's also a business version that comes at a price of $4.99 monthly per user, which comes with added features such as the ability to delegate tasks to particular team members, breaks down tasks into subtasks, assign deadlines, and even include program reminders.
Pocket:
Pocket, on the other hand, is an app that you can use to easily save important text or visual material that you can peruse later. It can have a great impact on your business, especially those days that you feel just so worn-out to read through an entire article or watch an inspirational video that you consider essential to your business' success.
Notion:
This is yet another great app with the potential of having a positive impact on business, whose main purpose is to handle to-do lists, notes, and planning boards. This master planner that was launched in 2016 allows you to create checklists with appended due dates, which make it easier to keep track of upcoming deadlines using a calendar. Despite launching a few years ago, the app became Android-supported in 2018 and it has a desktop version as well as an iOS version too.

LinkedIn Pulse App
If you're a professional in any particular industry, higher chances are that you've used LinkedIn, whether you're employed or in business. LinkedIn Pulse is a LinkedIn news app that allows you to stay up-to-date with the latest news in your industry, especially when you're not in the office. As a matter of fact, it even keeps you updated when you're offline. It not only allows you to connect, but it also enables you to learn new trends and grow your career.
In summary, there are more than just a few new apps that can help elevate your business to newer heights. Most of these are geared towards improving time management, payment acceptance, performance tracking, project management, customer service management, and productivity. The above are just a few apps that you could try integrating into your business or practice to improve your employee's productivity, boost delivery, enhance client recruitment, amplify client retention, and soar your business to a higher elevation.