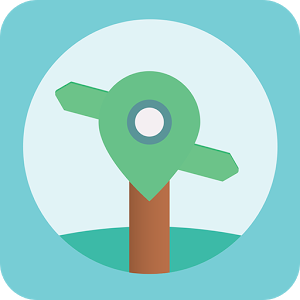 Welcome folks, to our new review post and in this post we are going to discuss about an amazing application Preparture. It is the application which is developed to provide a new way to its users to prepare or plan a trip. It will plan the whole schedule and help its users catch a train, bus or plane on time. Let us explore more about it in below part.
Exploring Preparture On Our Device Running Android Marshmallow
Preparture is a free smartphone application available for both iOS and Android based devices. It is like a trip planning app which can save a lot more of time. Just enter some basic information like about current location, destination and time. You have to enter: about your interest, and this free application will show you nearby places and things to do accordingly to your interest in your destination. It will also show routes these places and will also tell you how much time you can spend at these places before leaving for bus, train or airport.
How to Use Preparture?
Here is a quick guide which can help you to understand the working of this cool trip planning app. To make things better we are providing some snaps which we took while using it have a look at these points carefully. We are using android based device for this review post.
1. Opening the app for the very first time you have to grant some permission like access to telephone, contacts, photos and map.
2. After that, you have to create an account. However, users can create an account with the help of Facebook and Google Plus. Here is a snap have a look.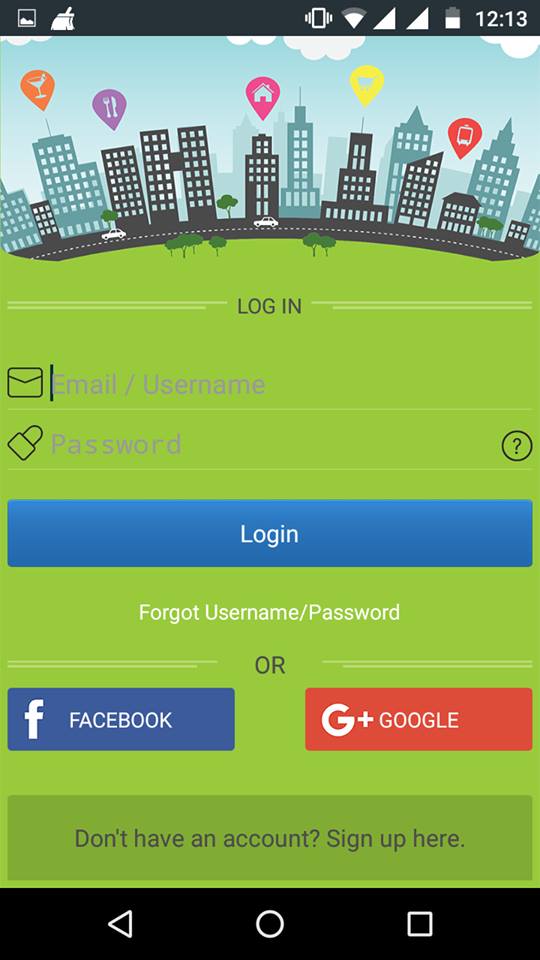 3. After that, you will see the following screen, and you will have to choose medium through which you are planning to travel like car, bus, train, airplane, or cruise.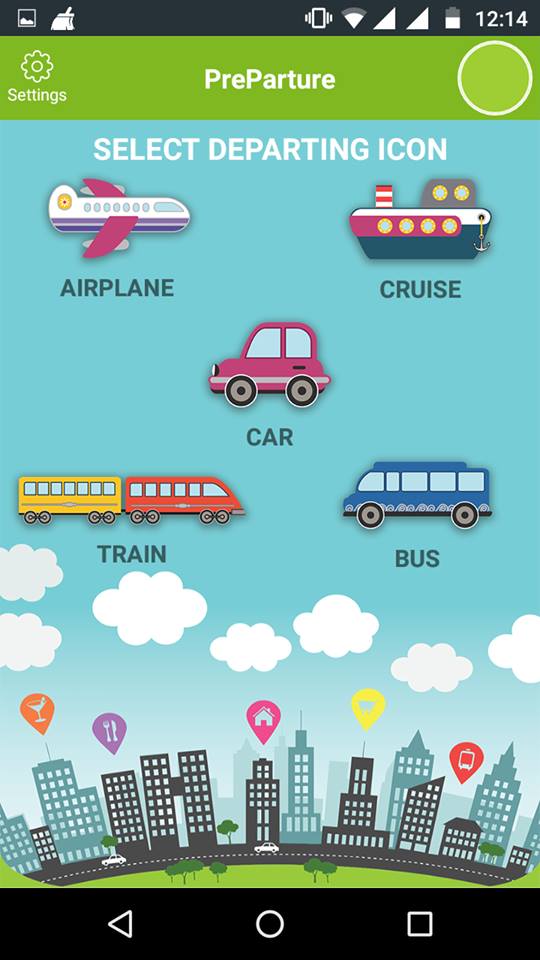 4. After that, you have to enter some basic information like current location, departure time, destination and interest. Here are two snap which will surely help.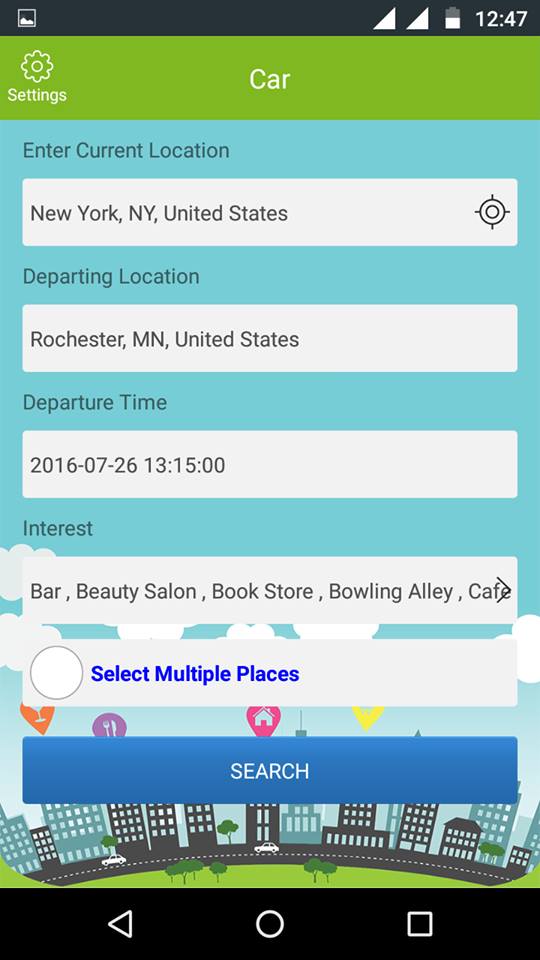 5. After clicking on the search button, you can see result according to the interest you entered. You can also get a route on the map.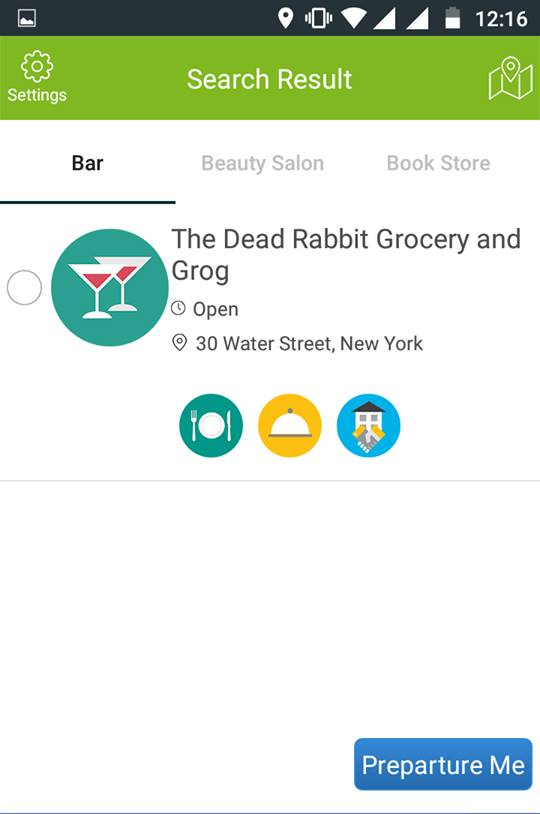 6. You can select the result and can add it to Preparture Me option. Like shown in below snap. You can also see estimation time.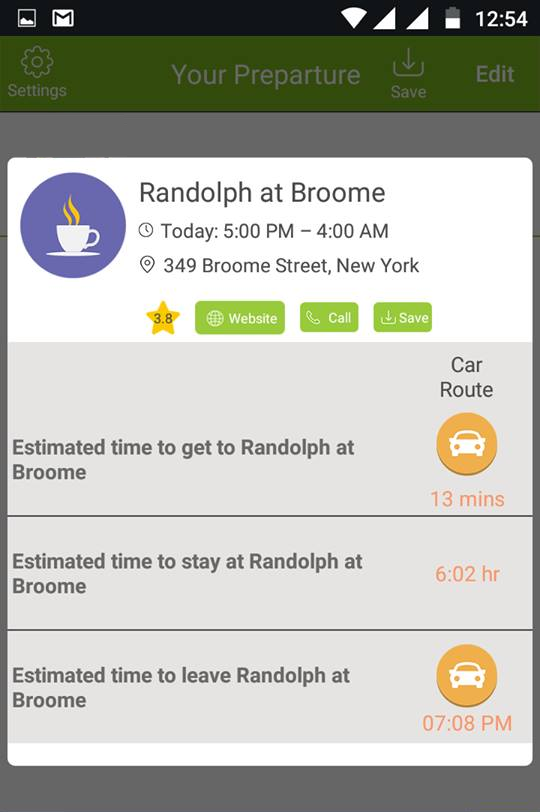 7. You can also save it to Preparturee and can get notified 15 minutes ahead. Here is a snap have a look.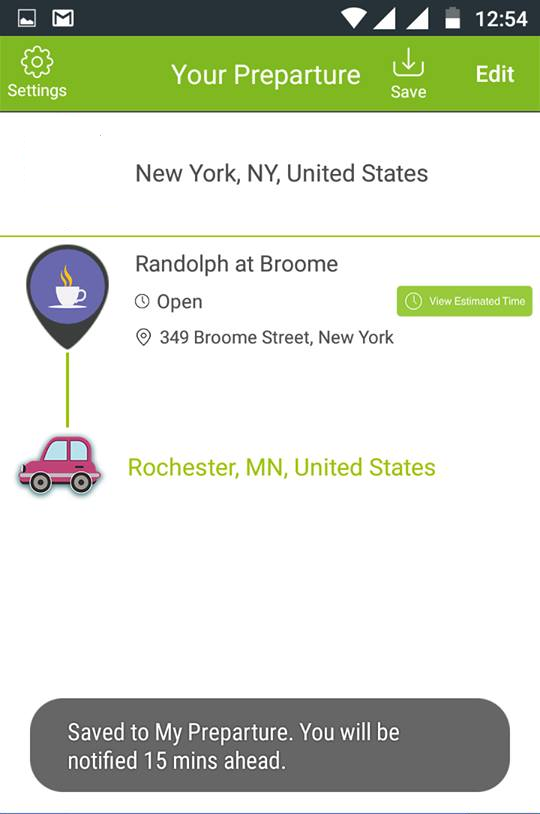 8. In settings you can anytime see your saved destination in My Preparture option. Here is a snap have a look for more idea.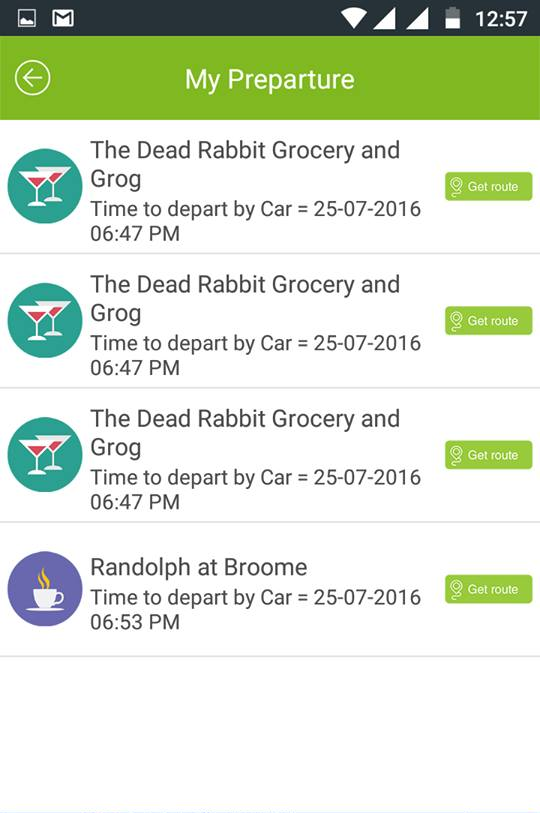 Final Words
We hope you have read all the above points carefully, and now we are wrapping up the post here only with some pros and cons which we noticed while using the application. Read these points carefully and take action accordingly.
Pros
Let us discuss pros first before cons of this free app.
1. It is free to use.
2. The concept of the app is also very good. It really helps in saving time during the trip.
3. The interface of the application is very attractive and yes responsive too. We did not notice any issue regarding response while using the app.
Cons
There are some cons too associated with this application, which we would like to discuss. Have a look to these points.
1. We think there should also be an option for Twitter users to start using this service without loosing any time
2. It is not available for Windows Phone users. Making this amazing app out of the reach of Windows phone users.
We hope you have read all the above points carefully and will take steps accordingly. As Preparture is a free application, you can give it, a chance and its size is also very compact. Try it once and plan your trip with the help of it and share your experience with us through like, comments and share. We are sure you all will like it it will surely help you in saving a lot more of time if you are traveling to a new place and getting a good trip.
In short : We should have used this app months ago to save time when we were on our way to Orlando in US.