Android smartphones have become powerful, and we can do things that we never imagined in the past. However, there is nothing in the world that is perfect, and Android smartphones are no exception.
We delete files accidentally, and unknowingly, and we suffer the consequences of losing a photo that connects you to your family, friends, and loved ones. But, the good news is that you have an opportunity to recover the deleted files.
Best And Easy Way To Recover Deleted Photos from Android Mobiles & Tablets
There are many simple and advanced ways you can use to recover photos from your smartphone, and I can tell you that deleted files are on your Android phone. Any manufacturer storage in the world advised creating a way to recover files from the Android devices for security purposes.
The android application name is DiskDigger that enables you to recover files on your smartphone in a few clicks.
DiskDigger Features
Allow us to list down the features and limitations so that you can understand the application ability in a few words.
PROS:
It comes with photo/media files recovery abilities.
You need a rooted phone to recover the highest quality photos.
In case, if you have a non-rooted device, then you should try the free version because it limits the scanning capabilities. Android security system blocks in-depth scanning or deep scanning.
It comes with a free version and paid version ($12.99.)
It is a lightweight application, so it doesn't consume a lot of space and impact the performance.
The most interesting part is that it doesn't ask you to grant unnecessary permissions.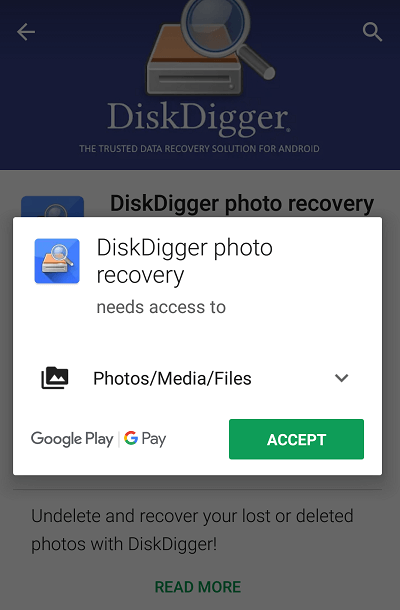 CONS:
You need a rooted phone to use the full scan.
You have to purchase the premium version to recover the highest quality photos and Images.
I have noticed that DiskDigger also scans for the thumbnails and they are low-quality photos compared to the original photos.
It's time to show you how the DiskDigger android application works on your phone.
Download Link DiskDigger : https://play.google.com/store/apps/details?id=com.defianttech.diskdigger&hl=en_US
Step 1: I have downloaded the regular version, and it is called "non-rooted" from the official Google Play. You have two options "basic photo scan" and "full scan," but you can use the basic photo scan on the non-rooted Android phone.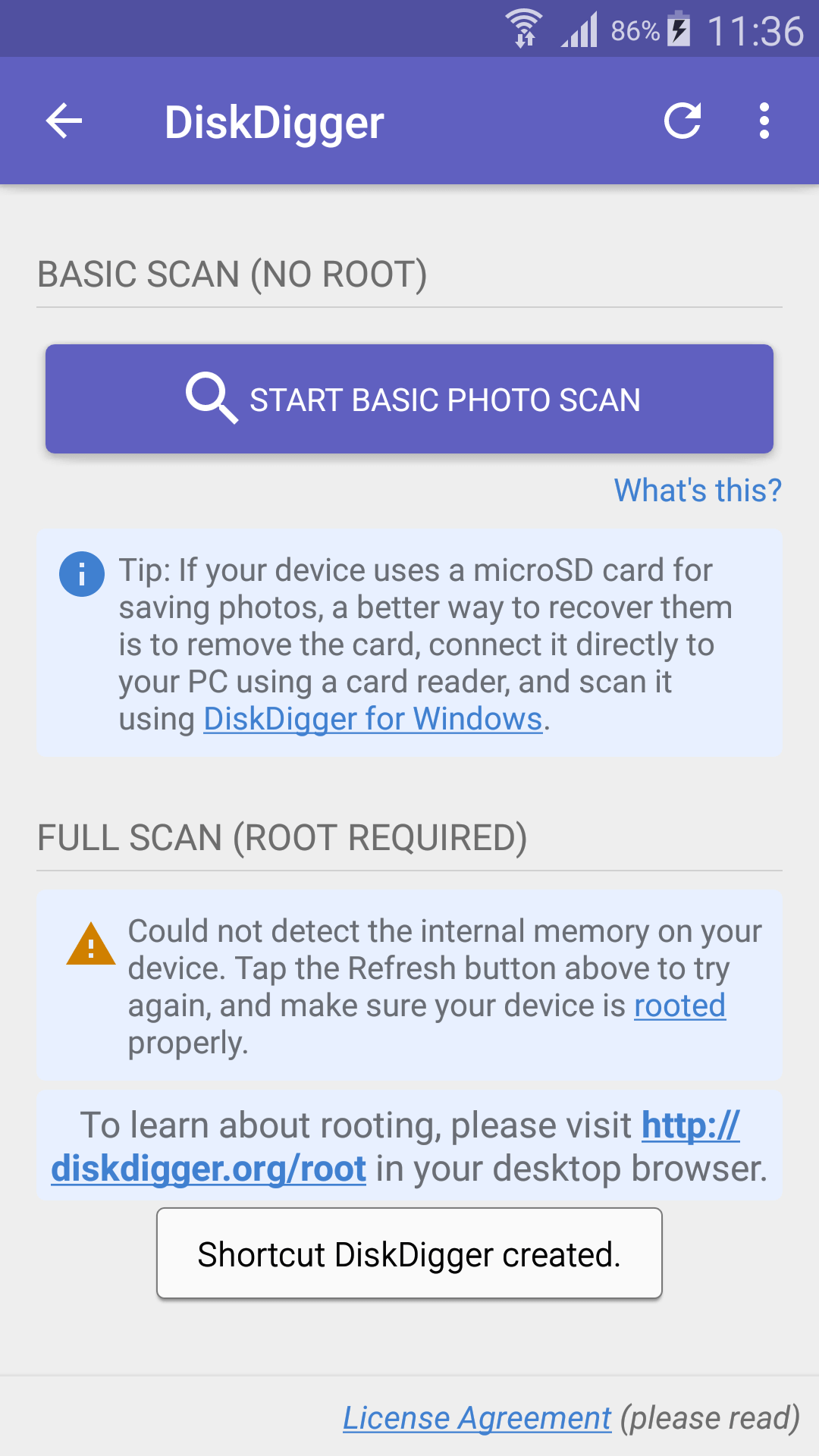 I have tapped on the "basic photo scan."
Step 2: The scanning will begin on your smartphone, and it takes a lot of time to complete the scanning.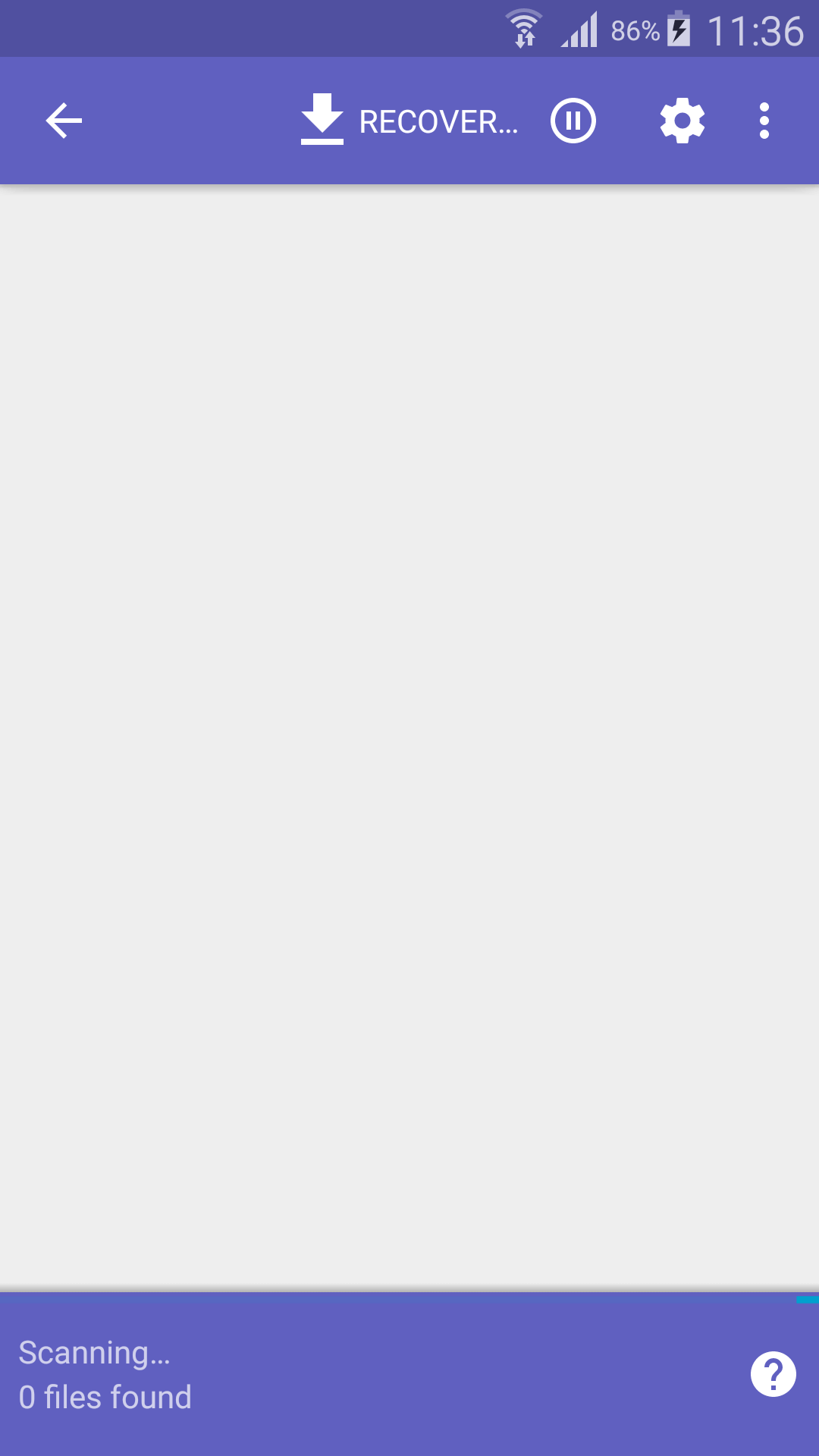 Step 3: DiskDigger does not make you wait until the end of the scanning, and you can preview, and recover the files without any issues. Yes, you can recover in the middle of the scanning, and it is available because if you found the photos & images you are looking for, then you can recover it right away.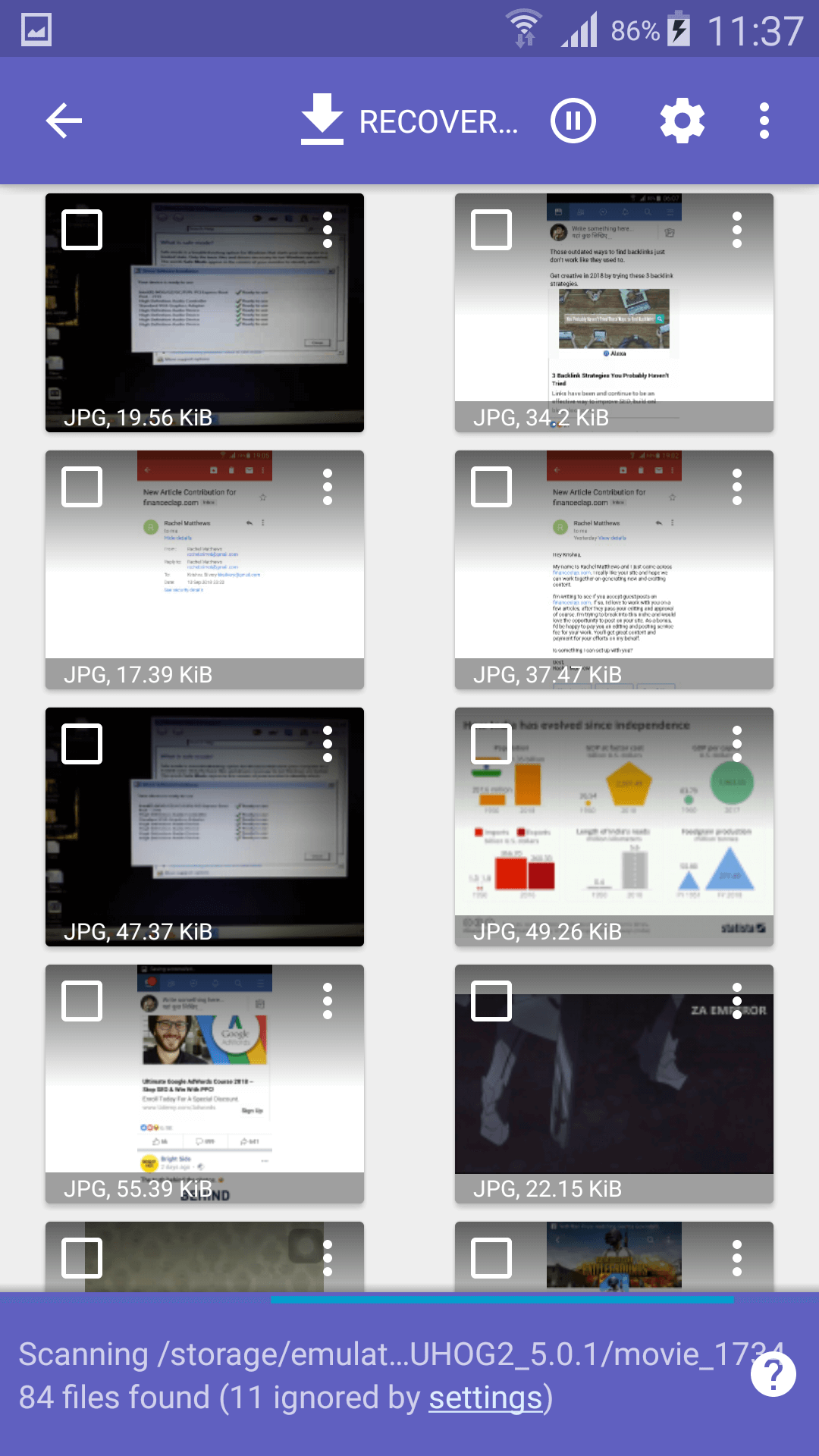 Step 4: First, tap on any photo, and you can select multiple photos to recover. Then, you have to tap on the recover, and you have a pop-up on your screen providing you with three options.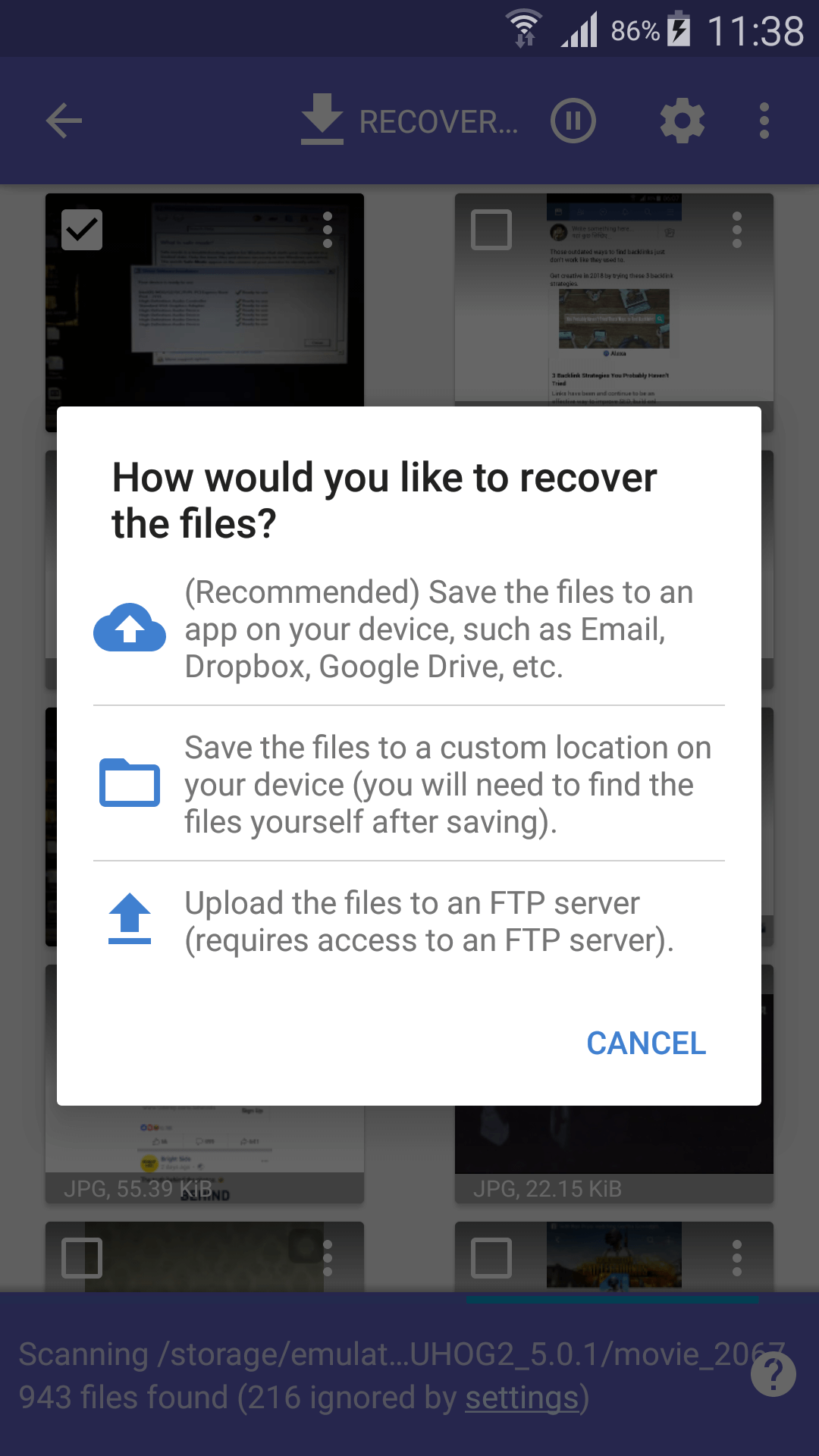 You can save the photos to your cloud storage (Google Drive & Dropbox,) and email.
You can save the files on the local storage like Internal memory, and SD card. But, you have to locate it later on.
You can upload the files on the FTP server like your website, or portal.
I have selected local storage > SD card.
Step 5: Now, you have to SD card or Internal memory.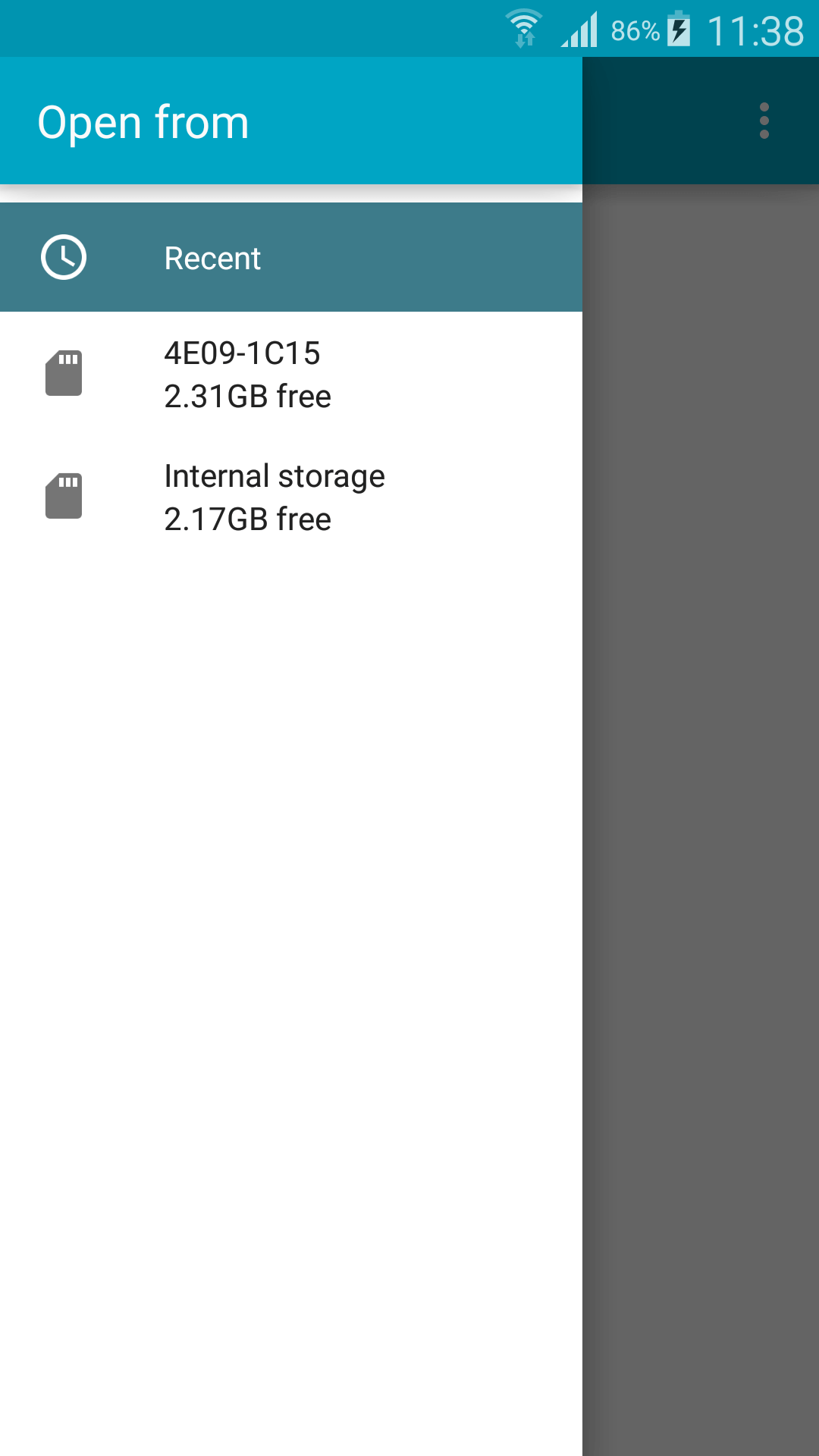 Step 6: You have to scroll to find the right folder, or you can create a new folder to save the photos.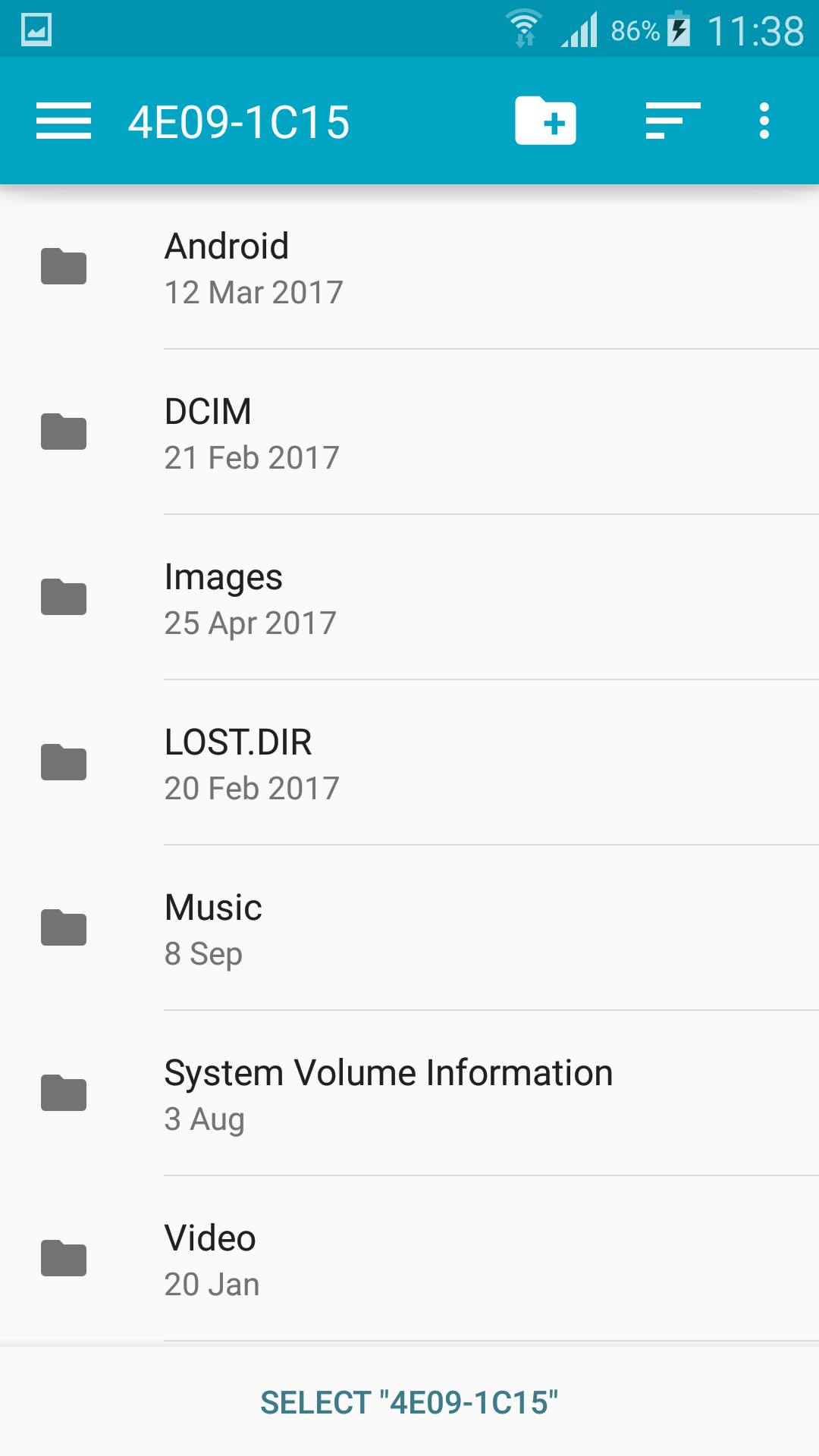 Step 7: I have an empty folder ready to accept the Images & Photos in the storage.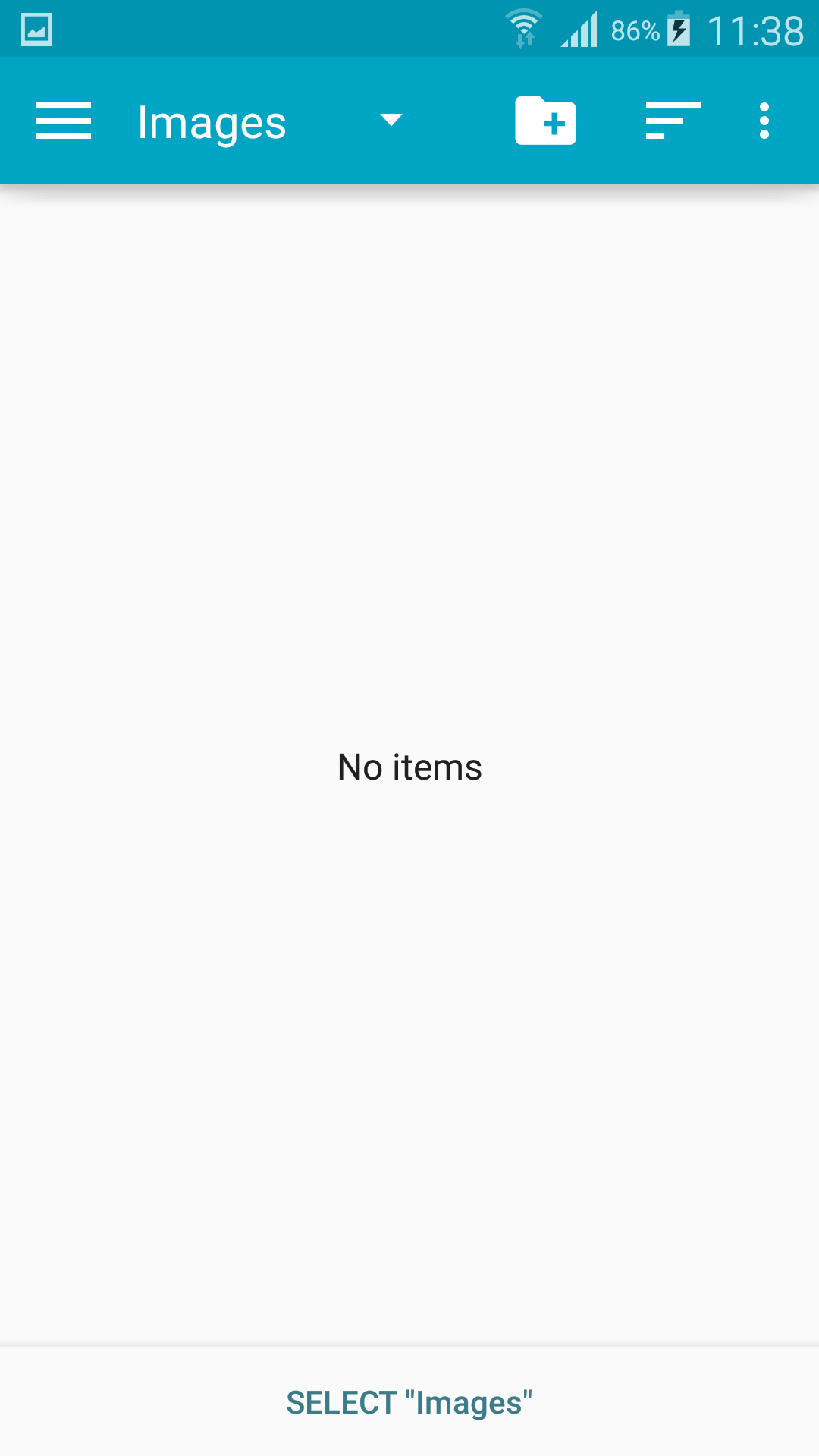 Step 8: The Photos and Images saved to the destination folder, and you can locate it in your Internal smartphone storage or SD card.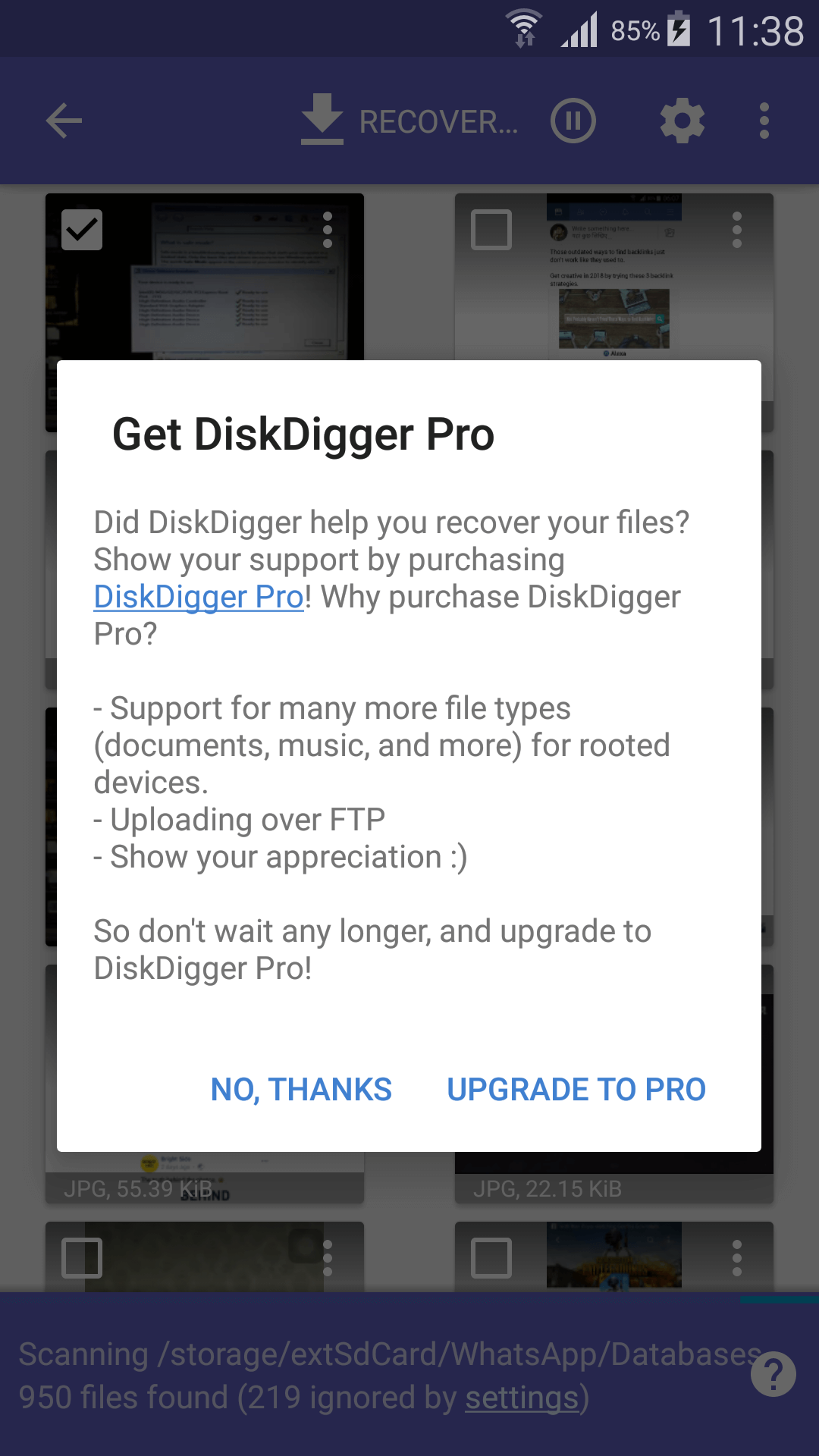 It's that simple.
Conclusion
There are many advanced Windows 10 programs that allow you to start a deep scan to recover the lost or deleted files. But, I recommend you not to root your phone to recover photos, until or unless you have the technical knowledge and you understand the risks involved. Let us know what do you think about it in the comment section.