Forgetting passwords to Windows PC's are quite a common issue confronted by most of the Windows users. But since computer is a storehouse of many important documents, files, media contents, worksheets in digital format, forgetting your Windows password might bring serious troubles to you.
But don't panic, we would here discuss the ways to reset your Windows 10 password with the most effective methods that you can try out yourself.
Method #1: Reset Windows 10 Password by Command Prompt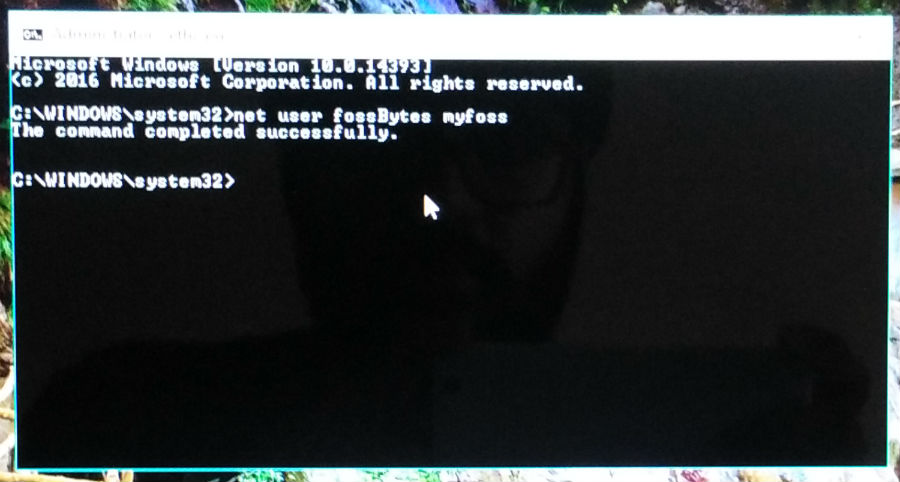 Here we would utilize command prompt which is a command line interpreter in Windows OS with powerful task abilities like resetting Windows 10 password.
Step 1.Reboot your computer with a bootable disk containing Windows 10 OS.
Step 2.Select language, then Troubleshoot, and then open cmd with admin privileges.
Step 3.Type: copy c:\windows\system32\sethc.exe c:\
And again type: copy /y c:\windows\system32\cmd.exe c:\windows\system32\sethc.exe
Step 4.Restart your computer, and press "Shift" key 5 times to open cmd and input: net user USERNAME PASSWORD. Type locked account name in the USERNAME and new password in the PASSWORD section and your job is done.
CONS:
At times the username you type is not recognized.
The command prompt if not opened with admin privileges will not permit the password reset accurately.
Method #2: Reset Windows 10 Password with Microsoft Account
If you have used Microsoft account to encrypt your login password then by resetting the Microsoft password will do the job of accessing your locked account.
Step 1.Visit https://account.live.com/password/reset  and click on "I forgot my password" and then "Next".
Step 2.Choose either mobile number or a recovery email account to receive your OTP.
Step 3.Enter the OTP received and set up a new password for the account.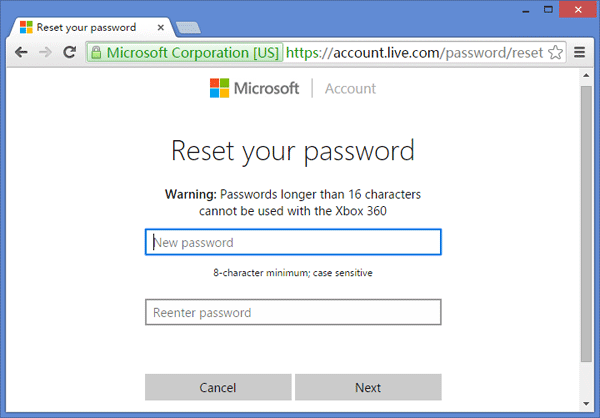 Step 4.Now; reboot your computer and simply enter the newly created password. You can now enter your locked account without any difficulty.
CONS:
If you have not encrypted Microsoft account to your login password, you cannot perform this method.
If you don't possess a Microsoft account, you cannot open the locked account either.
If you have forgotten the email address linked with your Microsoft account, then too you cannot reset the password.
Method #3: Reset Windows 10 Password with Tunesbro Windows Password Recovery
Although the aforementioned methods do help you, but sometimes they prove to be dysfunctional and do not reset your password in a proper manner. So if you are looking for a reliable source of help, then Tunesbro is the one you can completely rely on to pull over your job.
Tunesbro Windows Password Recovery is a powerful program which can reset your password if forgotten for mostly all operating systems, be it Windows Vista/XP/7/8/10. Although we are concerned about Windows 10 alone in this article, it supports Windows server 2000/2003/2008/2018 also. It is 100% efficient in cracking your forgotten password and resetting with a new one no matter how difficult the password was.
The pre-requisites to make it functional are as follows:
An accessible computer other than the one which is locked.
A bootable pen drive or CD/DVD with at least 512 MB capacity.
And the Tunesbro Windows Password Recovery program file.
Read the method below in steps to know how Tunesbro can help you bypass your Windows 10 password for the locked account.
Step 1.Download the software on a separate accessible computer and then install it properly with all terms and conditions.
Step 2.Right click on its icon to open it with "Run as administrator" option. You will be displayed with its main interface window as follows.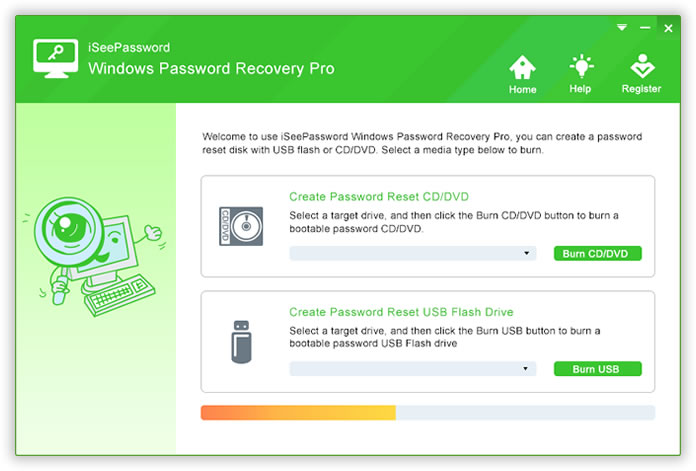 Step 3.Insert a Bootable USB drive to this accessible computer, and run the program.
Step 4.You will be asked to select a media type, such as CD/DVD or Flash drive. Select USB drive which in this case we are currently using.
Step 5.From the context menu, click on "USB drive" and then click "Begin burning" to transfer the program file into the USB drive. When the burning process will be completed, a pop up message will turn up as "Burning successfully". Click "Ok" to finish the process.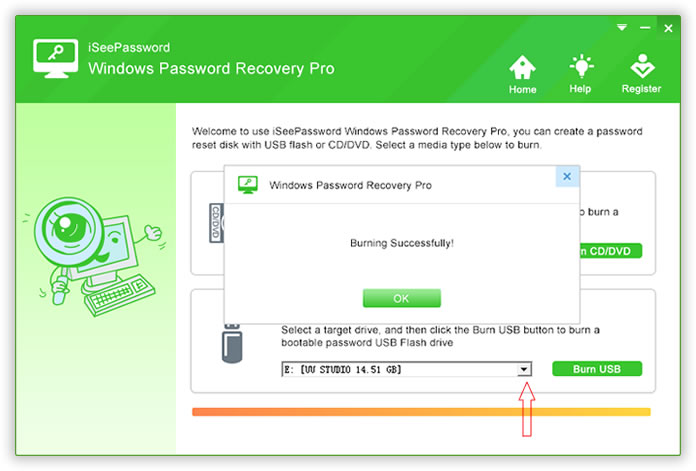 Step 6.Now; insert the bootable USB drive containing the Tunesbro program file into the locked computer.
Step 7.Boot your computer and enter the BIOS settings to modify the BOIS sequence by pressing certain keys on the keyboard which varies for different brand of computers.
Step 8.Select the booting option "USB or CD/DVD" from the context menu of "Boot Device Priority".
Step 9.Reboot your computer, and select the target account which has been locked from the new operating screen that follows after modifying the boot order.
Step 10.Click "Reset password", then "Yes" after a notification message pops up.
Step 11.Finally click "Reboot" option to eject the recovery disk and restart the system afresh. This time the system will open up without login password feature, and you can access the locked account easily.
PROS:
A separate computer is required instead of the locked computer.
It supports mostly all the Windows OS versions.
It supports various brands of laptops, computers, tablet PC's like Toshiba, Dell, HP, Sony, Acer, etc.
Conclusion:
Well, there are innumerable methods and techniques available on the web to reset your Windows password on being forgotten, but mostly they do not operate as efficiently as promised. For instance, the first two methods mentioned above in this article might at times prove to be a complete failure due to several technical and system complexities and are mostly unknown to the user.
But as far as Tunesbro Recovery is concerned, it gives 100% efficiency with no technical hassle to the user who is even new to using computers. Thus it is relatively a more secured and user-friendly software to reset your Windows 10 password.
Thus, if you have found the methods especially the Tunesbro utility satisfactory, you are free to subscribe to our channel to find many more exciting programs like Tunesbro to crack your locked accounts.